Rico Nasty has released her album "Nightmare Vacation" and it's everything I wanted and more. Rico Nasty is one of my favorite rappers. I love her style, her music, her personality, and she's like a rockstar in the hip hop scene to me. She's hella cool, and this album is hella cool. So let's go track by track and talk about how fire this album is. Let's go!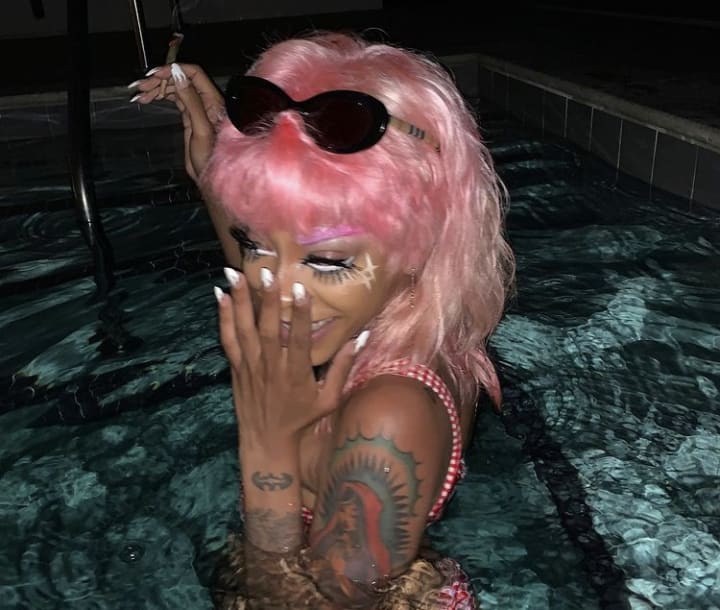 Track 1: Candy
So we already start this album very strong with "Candy" where she basically let's all these hoes know she's the shit. She is a bad bitch, and none of y'all are in her lane. She is Rico Nasty and you hoes need to respect her!
Anyways, I love this song. It's such a great opener and a powerful track. I also feel like a bad bitch listening to this song. Rico Nasty always makes me feel like I'm a powerful warrior about to conquer the world, and this song makes me feel exactly like that. Candy is amazing, My favorite part is the opening line, "On a dark and stormy night, I don't blend in, Bitch, I shine bright" and the other line "You can call me crazy but you can never call me broke". Those lines just stuck out so much to me. I also love the "Can you feel me" part, like yes Rico I feel you girl! I feel you! Candy is definitely at the toppity top!
10/10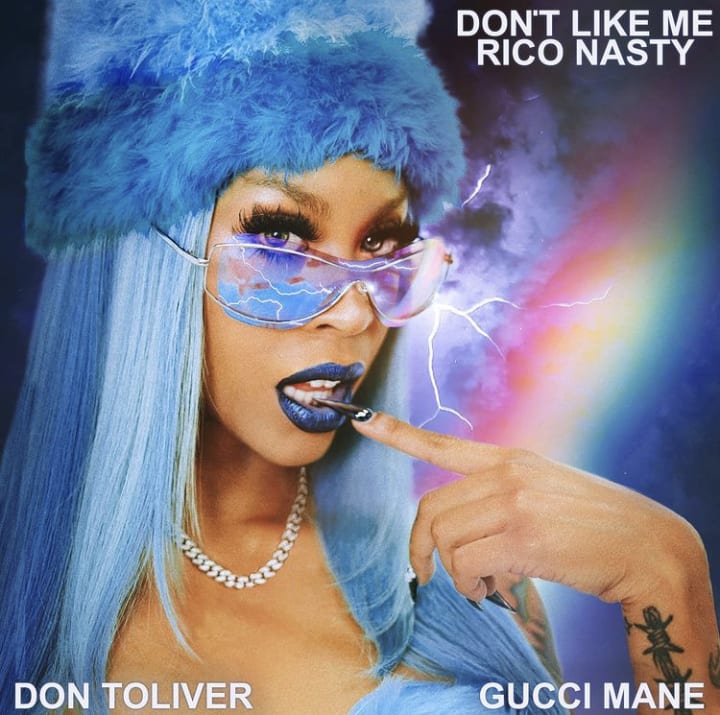 Track 2: Don't Like Me Ft. Gucci Mane & Don Toliver
Next we have the first collaboration, and it is good. Their energy fits so well with each other, and I love how this track is more chill compared to the majority of songs on this album. It's kind of refreshing to me since Rico is more known for her more aggressive and hard hitting songs, so this was a nice surprise. It also kind of reminds me of her Tacobelle era to me? It's probably just me, but I can see Don't Like Me on the "Tales of Tacobella" and I love it because that's when I discovered Rico Nasty so it's kind of nostalgic to me haha. Overall I like this song, however, I don't see myself putting it on repeat like the other songs. Like I will go to play it, but it's not going on repeat haha. But i do like this song.
8/10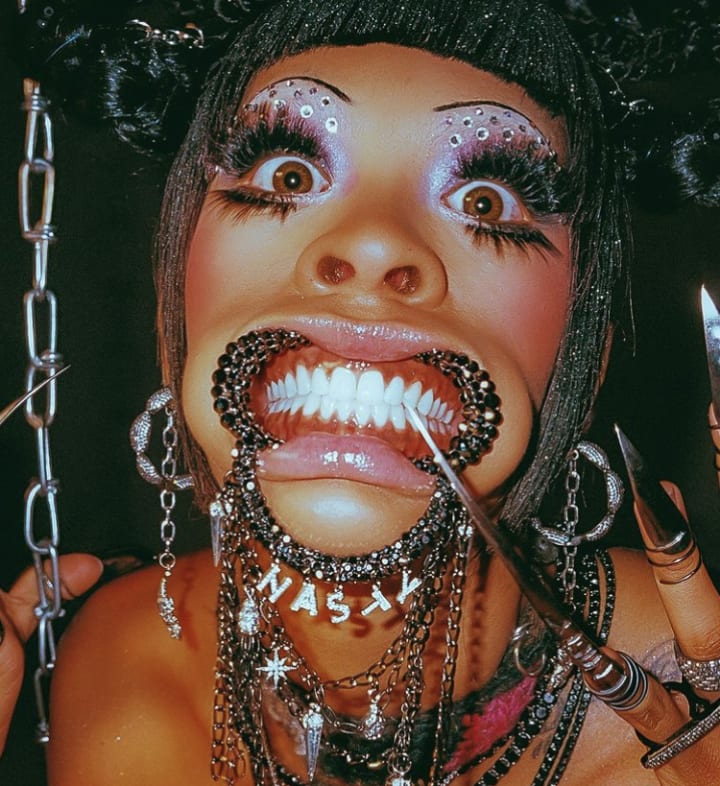 Track 3: Check Me Out
Check Me Out is really fun, but I feel like there is something missing and this song is way too short. I don't know. I mean it's nice and I like to listen to it, but it is a bit lackluster to me. Honestly I don't have much to say about this song, so it's probably one of my least favorites.
7/10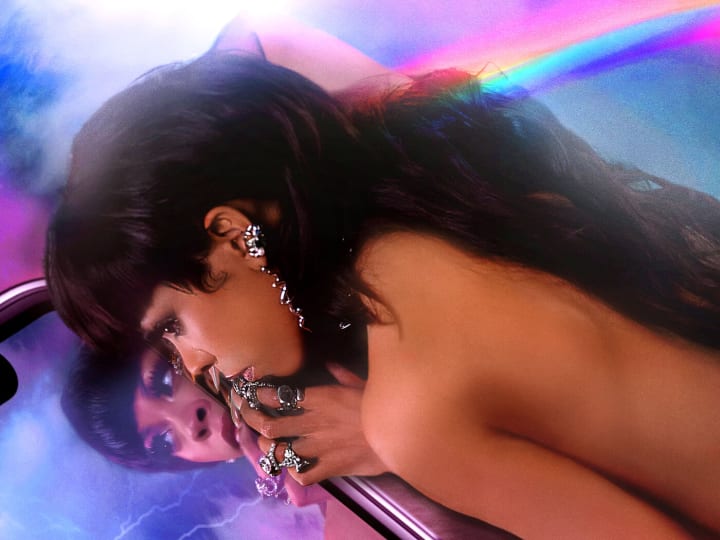 Track 4: IPHONE
We now have hyperpop Rico Nasty and I'm living for it! I'm so glad she worked with 100 gecs and made this track. It's fucking magical. It is different from Rico's usual sound, but it still has that Rico flavor. I love how she tried this sound and it's so good. This song is catchy and fun as hell, but it also is a bit sad to me. Some of these lyrics are kind of sad such as "I'm in love with a nightmare, What you lookin' for? I'm right here." Those lines made me kind of sad. Overall this song is a rollercoaster and I enjoyed the ride.
10/10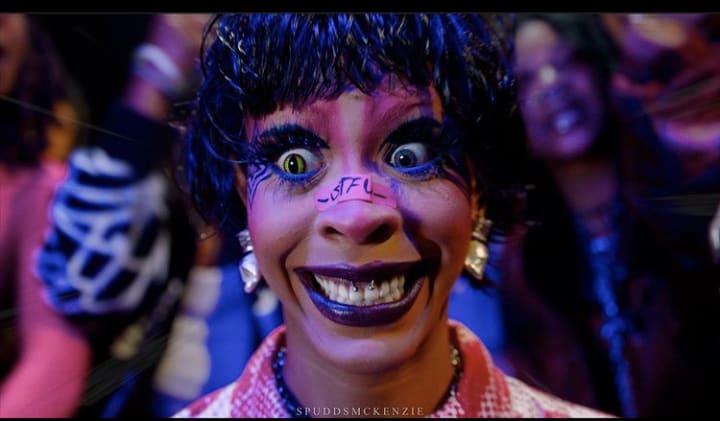 Track 5: STFU
After I listened to STFU, I wanted to fight someone. Like I never been in a fight, but I'm ready to rock someone's shit. This song is fire, and also hella fun. I love the cockiness and playfulness of this song, and how gritty it is. Rico murdered this track, and I love it.
10/10
Track 6: Back & Forth Ft. Amine
Our sugar parents are back! They made a chill track together, and I love it. Everytime Amine and Rico collaborate, they make magic. First of all their voices just match so well with each other, and their collabs always feel so genuine if that makes sense. I mean you can tell when artists collaborate if they are just doing it for money or if they actually want to collaborate with each other and enjoy each others' styles, and they are the latter. Again I love this track and thank you our wonderful sugar parents for giving us a bop.
10/10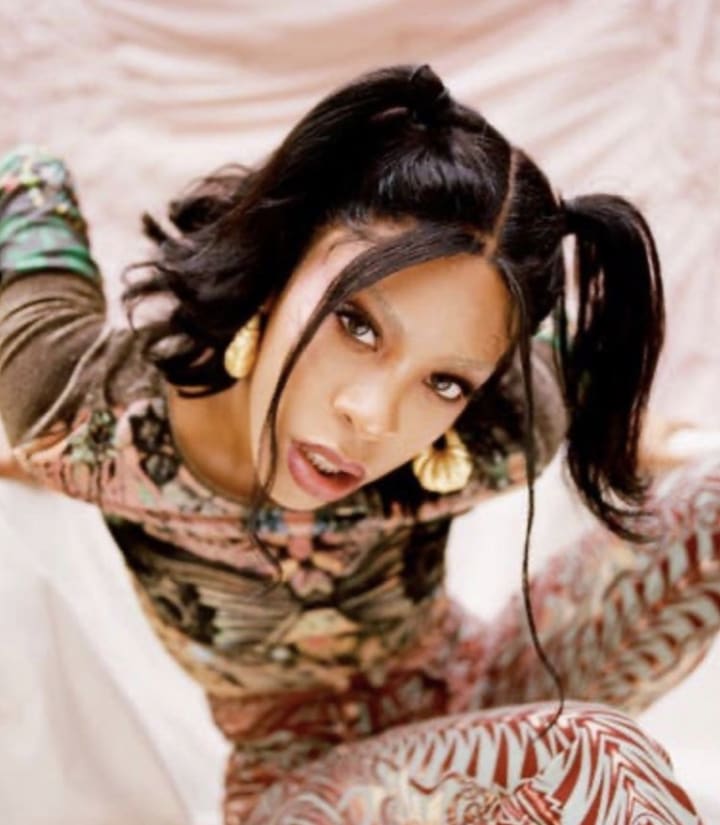 Track 7: Girl Scouts
So the opening line is "Bad little bitch, and she's mixed, she's a mutt," and I was already on board. I am on board and this song is so cool. I love the chorus where she sings a little, "I pull up with a choppa then I air out" It is so cool and clean. The chorus hits so hard in such a soft way too, this song is great.
9/10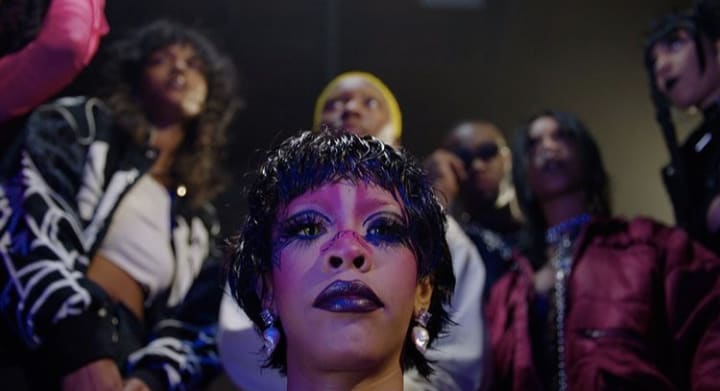 Track 8: Let It Out
Now we are on to one of favorite songs. First of all, it reminds me so much of Rage and I love Rage, so of course I love this song. It's also a banger. The fusion of metal with rap is amazing, and Rico always does a great job mixing those two genres together. Also I feel like fighting someone when I listen to this song. I'm ready to break someone's nose, even though I am weaker than jello, but I still want to fight. It's so aggressive and in your face, and I adore this track.
10/10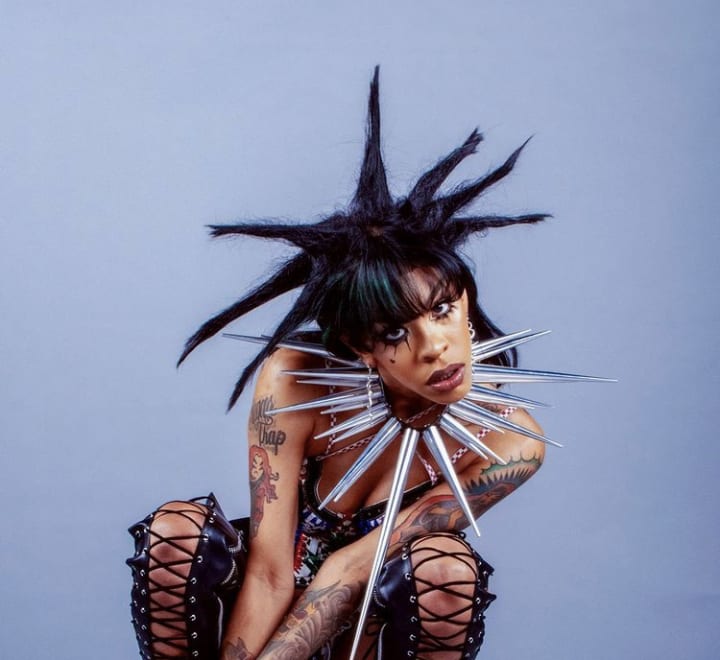 Track 9: Loser ft. Trippie Redd
Onto Loser and it feels so nostalgic to me. Like it reminds me of memories of highschool that don't exist. I feel like my youth had a meaning when I listen to this song. I really enjoy this song and Rico verse. Then when Trippie came on, it felt a bit off the first few seconds but he fits well on this track. I like this song, but Trippie part was a bit jarring to me for some reason. I don't know why but I felt a bit confused hearing him haha. This is a nice collab thought and a cool song.
9/10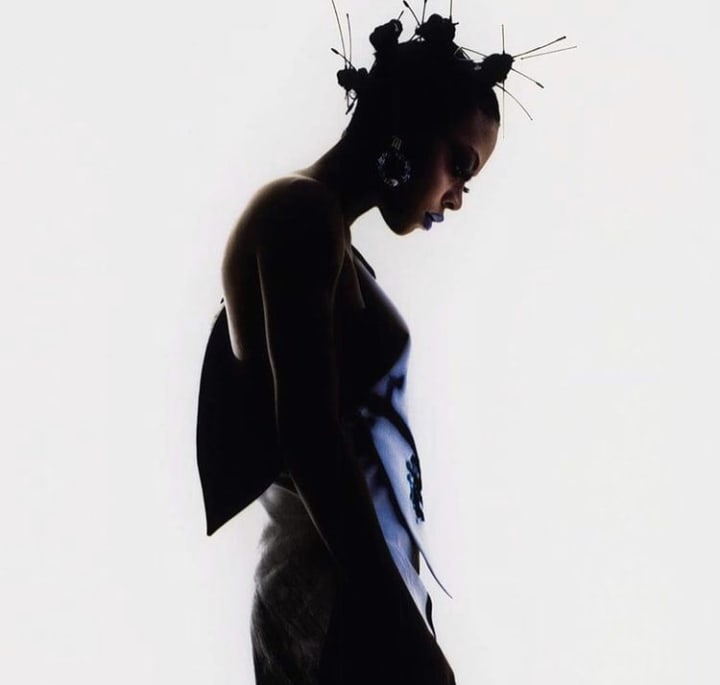 Track 10: No Debate
No Debate is such a fun song. I love Rico flow and playfulness on this track. The verses are fire, but then the chorus falls a bit flat for me. It is kind of weak. Then the instrumental in the chorus is a bit off to me too. I like this song, but I think it needed to be cleaned up a bit.
8/10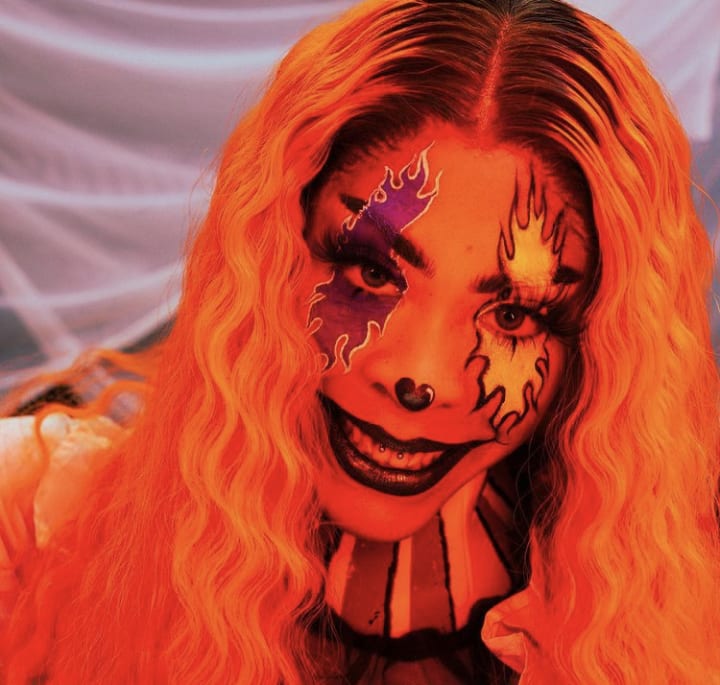 Track 11: Pussy Poppin'
First of all, the "woos" sound like "woof" to me, and I can't unhear it and I love it. Yeah she's not actually barking, but it sounds like it and I really like it haha. Now with the rest of the song, it's really fun and catchy as hell. It's such an ear worm, like I can't get the woos and chorus out of my head. I love this song.
10/10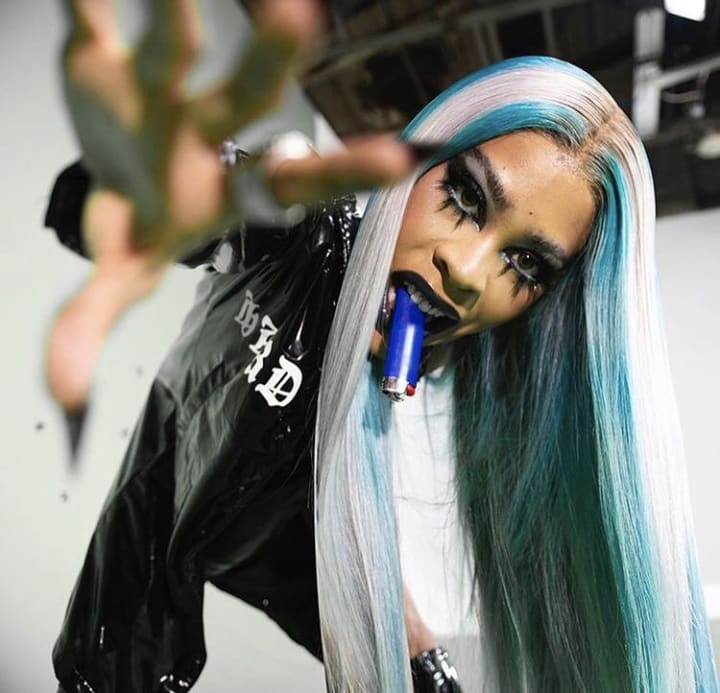 Track 12: OHFR
Yep. That's it. Yep! She ate this up. It's so catchy and grimy, and I love the instrumental. The instrumental is weird and has a whiny sound in it, and it makes it so unique. Then of course Rico brought heat to this track. Although it's winter, she made it 150 degrees. I really like this song.
9/10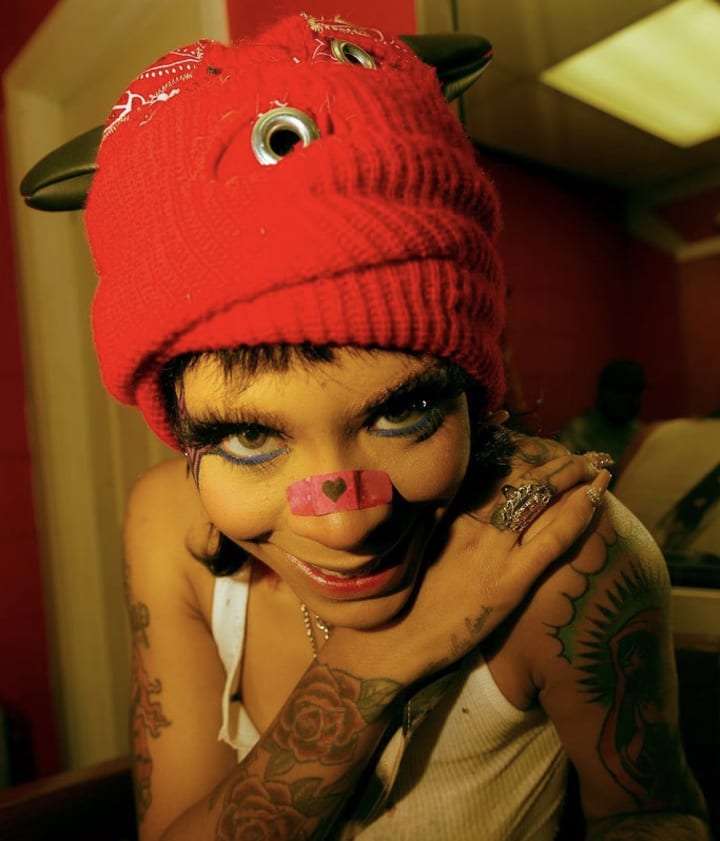 Track 13: 10Fo
10Fo. I like it. This song clicks with me. I like the simple instrumental with her aggressive flow. Then there is echoing adlibs in the background and it makes me feel like I'm floating in the clouds. It's a really cool song, and I enjoy it.
9/10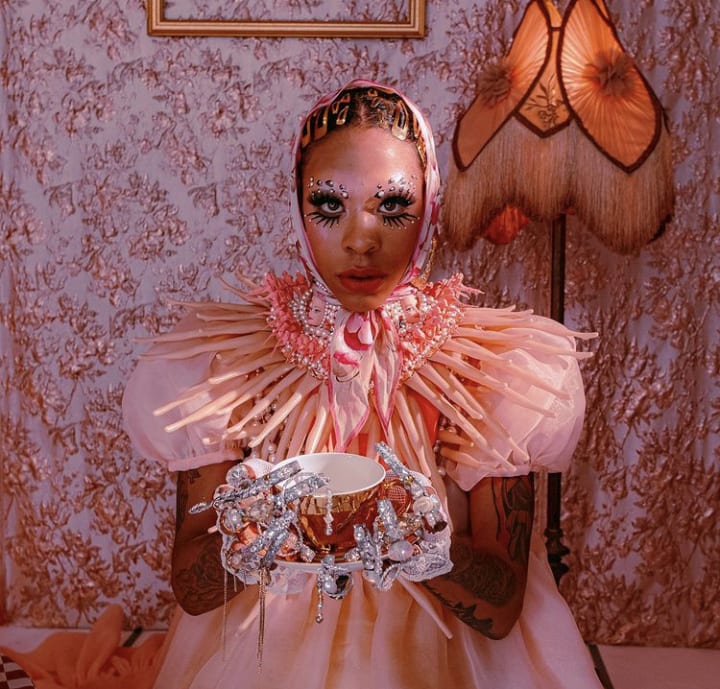 Track 14: Own It
Here we are with Own It. I like this song, and I like how Rico tried something different. She always does something different which I really appreciate. With Own It though, it's a grower. I didn't instantly click with it like a lot of the other songs. It took a few listens to get into it. Now I do like it. It's a good song and cute.
8/10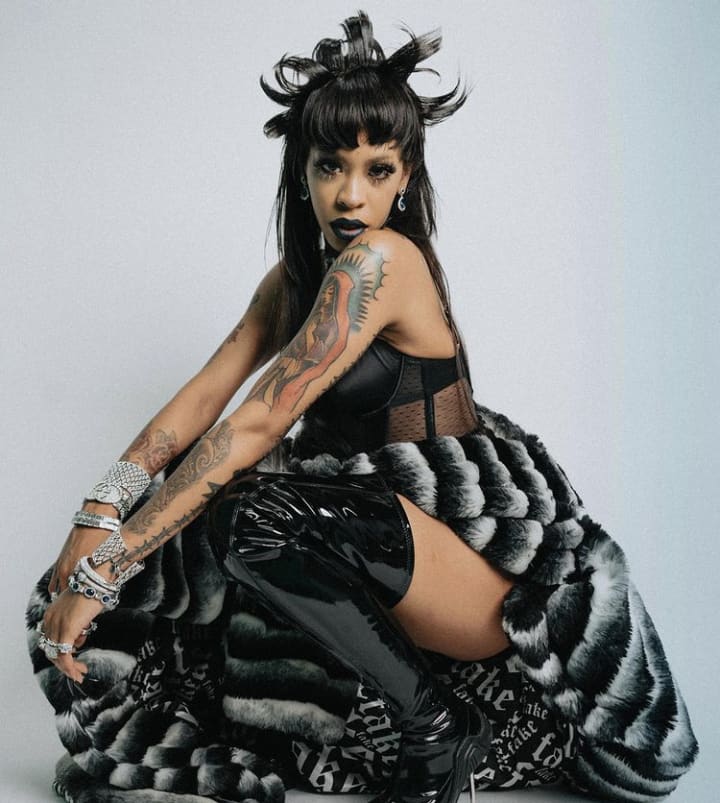 Track 15: Smack A Bitch (Remix) Ft. ppcocain, Sukihana, and Rubi Rose
With the original Smack A Bitch, it was good but I felt like something was missing and it was a bit too short, and the remix completed the song. This remix with ppcocain, Sukihana, and Rubi Rose is amazing. They all match each other's energies so well and it's amazing! It's fire! So fire that it burnt my ears in the best way possible. Definitely one of my favorites.
10/10
Track 16: Smack A Bitch
Last song on this album is the original version of Smack A Bitch, and like I said previously it is a song. It goes hard, but it is a bit too short and missing a little something. Still the original is fire, and a great closer.
9/10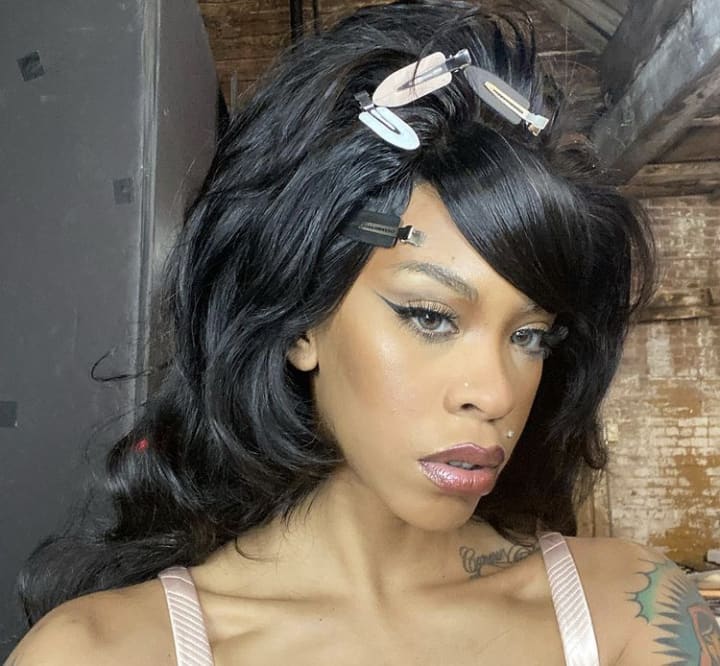 That's the end of Nightmare Vacation, and what a wonderful nightmare. What an amazing vacation. This is such an amazing album, and definitely one of my favorites albums in 2020. Rico gave us so many different sounds and made us feel like bad bitches. I love this album, and it's just fantastic.
Nightmare Vacation - 9/10
Song Ranking:
1. Let It Out
2. Candy
3. Smack A Bitch (Remix)
4. Pussy Poppin
5. STFU
6. IPHONE
7. Back & Forth
8. Loser
9. OHFR
10. Smack A Bitch
11. Girl Scouts
12. 10Fo
13. Don't Like Me
14. Own It
15. No Debate
16. Check Me Out
Thank you for reading. I appreciate every read and tip I receive. If you enjoyed this check out my other music reviews such as my Megan Thee Stallion or my Poppy review. I also wrote a few personal stuff regarding mental health and wrote about watching Sucker Punch for the first time if you're interested.
Thank you again, and have a wonderful day,
Bye-Bye!
Reader insights
Be the first to share your insights about this piece.
Add your insights