Review- 'Black Panther Soundtrack' Kendrick Lamar
A Kendrick Lamar Album with a Comic Book Theme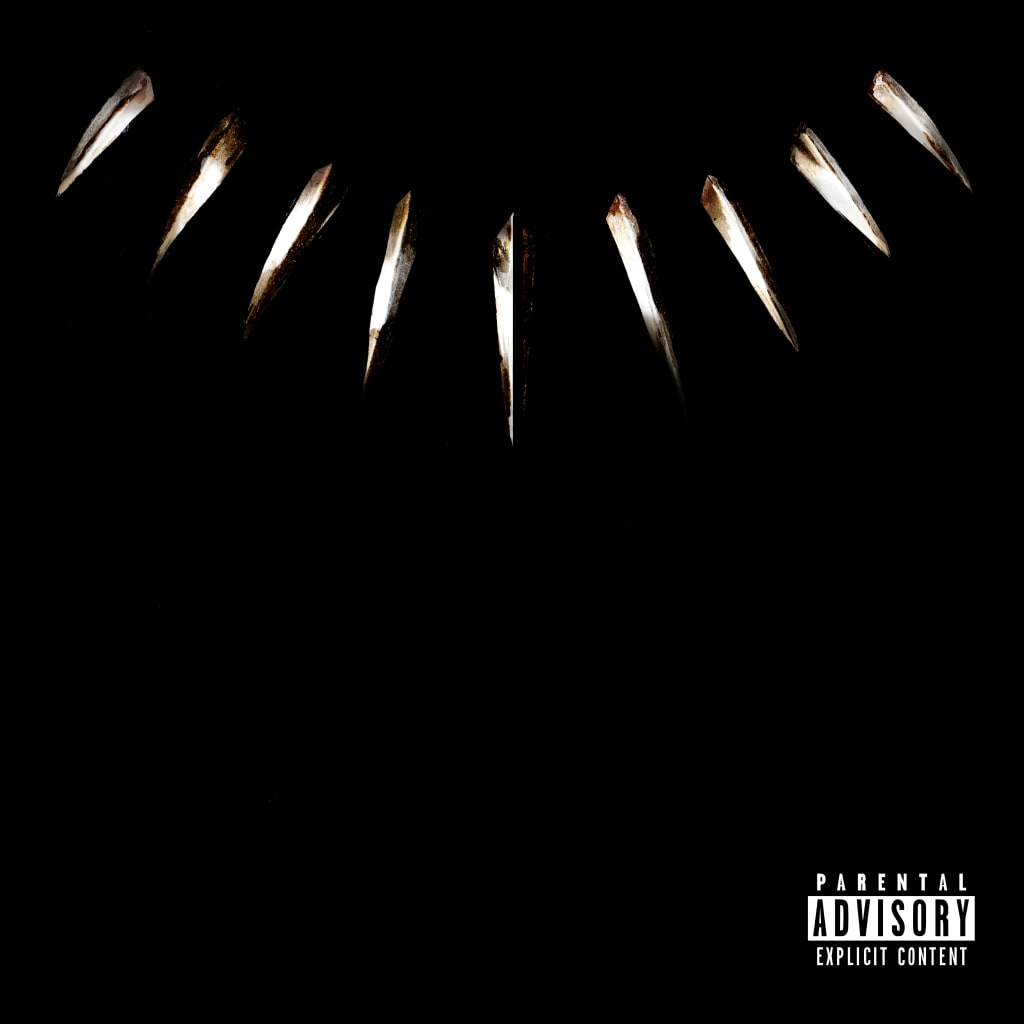 (Hip Hop n More)
The album for the highly anticipated
Black Panther
movie is here and it's good... Period... That's it. But seriously, this is a unique album for what I hope is a unique movie. Initially, you get a different vibe from this because it's not credited to "various artists," it's credited to Kendrick. So coming in you know this isn't going to be some weird mash-up of songs that don't really make an album, like a majority of soundtracks.
Initial Thoughts
During my initial listen through, I came to the realization that this isn't what it's titled as it's just a Kendrick album masked as the Black Panther soundtrack. There are great songs peppered throughout. From "All the Stars" to "Kings Dead," the two of the singles, from "The Ways" to "Redemption," two completely different tracks, you have a lot of songs with hit potential on here and I love it.
Stand Out Songs
"The Ways" - Khalid & Swae Lee
This song is a mesmerizingly amazing song. Khalid has been on the rise over the last year rightfully so. His debut project American Teen was one of my favourites last year. What I like the most though is that every new song is better than his last. The chorus is mesmerizing and Swae Lee's feature isn't disrupting, like many Rae Sremmurd features can be, giving you a calm flow throughout the whole experience.
"All The Stars" - Kendrick Lamar & SZA
"All The Stars" seemed to be the best received single out of the three, which means a lot. This also was a big coming out for SZA, or at least on social media it seemed that way. You get a powerful and catchy chorus which guaranteed that this would be an immediate hit and that SZA would immediately see a rise in her public standing, pretty much making her that artists "your kids listen to."
"Black Panther" - Kendrick Lamar
This is an only Kendrick song which is clearly done in his vision. He draws parallels between T'Challa and himself. This stands out because it's just a Kendrick Lamar song with the theme of Black Panther laid over it. To me, this song will play after the initial conflict is established at the beginning of the movie.
"Opps" - Vince Staples, Yugen Blakrok & Kendrick Lamar
This is a brooding Vince Staples beat, which if you listened to his previous projects, you know what that means. It hits you with a dark and hard rhythm commanding your attention. On top of the beat, you have fast-paced, rough lyrics which lead you to a very different headspace, almost like you're in some weird club from an XXX movie. Thinking in terms of the movie, this is a chase scene bookended with a killing and a fight at the climax of the film.
Honourable Mentions
"Kings Dead" - Kendrick Lamar, Future, James Blake & Jay Rock
"Bloody Waters" - Anderson .Paak, Ab-Soul, James Blake
"Redemtion" - Babes Wodumo & Zacari
"I Am" - Jorja Smith
Final Thoughts
I like this because it has all the elements that you would expect if this was a new Kendrick Lamar album. This isn't phoned in like many soundtracks seem to be and it gives you a mood for the movie. I also like how whoever was in charge of the soundtrack new to just let go and give all control to Kendrick because 1) I don't think Kendrick would love to try and work his music into some preset Hollywood system and 2) Some Hollywood executive couldn't have captured the feeling this album has and the feeling that I hope this movie has. I want this to be a different movie, not just another superhero movie and I think it has the potential to be.
If you've read my last reviews I gave them scores but I'm not going to do that for this because I think that my scoring system is broken. This is miles above "amen" and "in tongues."
Follow Me On Most Social Media @calderamoswood
I'd really appreciate if you gave me a follow-on Vero. It's this new social media app that I enjoy posting on more than any other, so I would appreciate that.
About the Creator
I wanted to be like Indiana Jones until I realized that there were probably mosquitos where he did his adventures.
I like basketball, rap music, esports and books.
Twitter: @amos_calder
Reader insights
Be the first to share your insights about this piece.
Add your insights