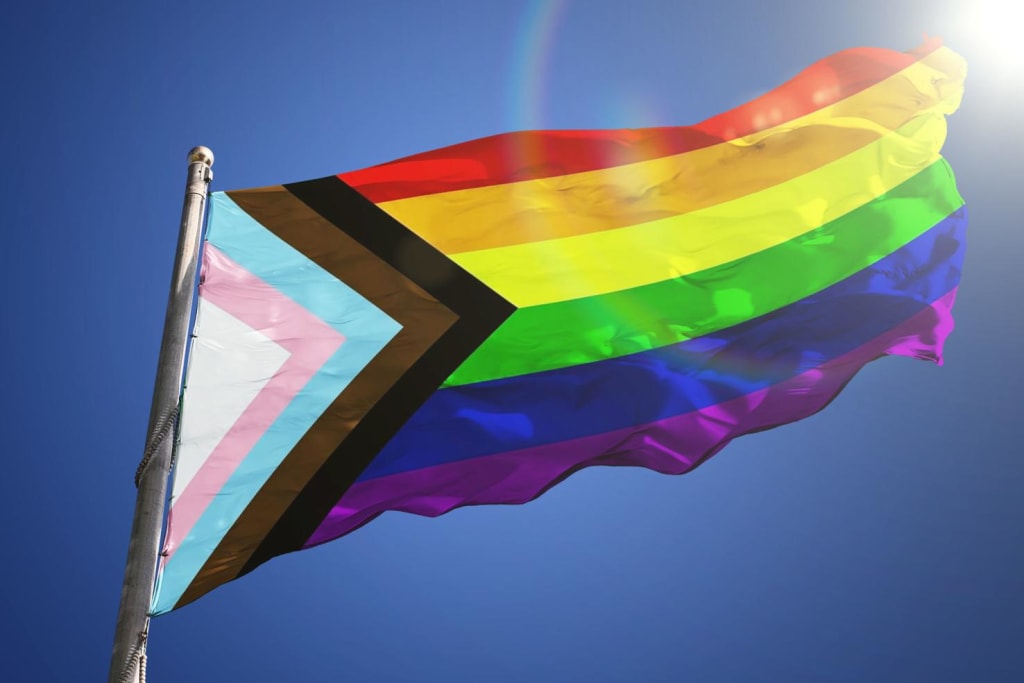 Coming off of the tumultuous and grim year that was 2020, it is only natural and expected that LGBTQ folks around the country and the community's allies want to go big during this year's Pride festivities. We're welcoming a sense of normalcy during Pride by heading to the dancefloors, hitting up a parade, or perhaps a small and intimate party. Whatever the case, a loud and proud playlist is essential for all and every Pride occasion. Music has always been at the forefront of queer celebration, providing a sonic landscape for LGBTQ folks to let loose and be free amongst each other. From classic dance tracks to modern hits, every Pride playlist has to include iconic staples as well as current queer anthems.
However, this Pride 2021, it is important to also be cognizant that last year exposed the need for racial and social justice. If 2020 taught us anything, it is that marginalized communities like the LGBTQ community continue to be disproportionately impacted by inequality, the lack of access to quality health care and by economic disparities.
As we build playlists and get our Pride flags ready, let us also recall the origin of Pride. In 1969, Black and Latinx trans women had had enough of police brutality at Stonewall, now an historic queer landmark, and began fighting back. Although there were protests and riots led by queer folks before then, Stonewall was the true initiation of the gay liberation movement. A year later, the first Pride parade was held, demanding queer rights and liberation.
This year, we must recenter activism at the forefront of our Pride celebrations. In 2020, we saw an alarming rate of anti-trans violence along with a record number of transgender fataltiies due largely to gun violence. We also saw the introduction of discriminatory anti-LGBTQ legislation, any of which were enacted in 2021. The slew of discriminatory state bills attest to the amount of work that lies ahead for our community.
Pride has always been about celebrating our individual and collective identities, about celebrating our community for its strength, its beauty, its resilience and its power. This Pride should be no exception, as long as there is an emphasis on resilience and power.
In this playlist, there are gay anthems and dance classics such as Eric Prydz "Call On Me", but also protest anthems like Pat Benatar's "Invincible" and Janet Jackson's "Rhythm Nation," two iconic power tracks that speak about a community's resilience and calls for social justice and change, two social aspects the LGBTQ community is in dire need of this year.
There are also indie tracks such as Hercules & Love Affair's "You Belong" and Hot Chip's "Ready for the Floor" to allude to younger LGBTQ folks to join in and celebrate their identities.
Salt-n-Pepa's "Let's Talk About Sex" is also included in this playlist to remind us all that sex education is instrumental to the well-being of our community. This year marks the 40th anniversary of the first AIDS cases being reported in the U.S., with no vaccine or cure in sight. We must continue to advocate for sexual education amongst our own and push HIV testing, preventive measures and treatment for those who test positive. The science now speaks for itself; those who are on effective HIV treatment and reach an undetectable viral level cannot pass on the virus to their sexual partners.
This playlist is a sonic reminder to celebrate each and every aspect of your identity during Pride while calling for social change, especially as the country experiences a slew of anti-trans state bills hindering their social integration. As you dance your booty off, remember that none of us are completely free until we're all free.
Enjoy!
About the Creator
I am a writer and journalist born and raised in the El Paso, Texas and the Ciudad Juárez, Chihuahua, México, region. I write stories, blogs, essays, and prose that help myself and readers discover what it means to be human.
Reader insights
Be the first to share your insights about this piece.
Add your insights