Shakira: Once Only a Latino Act, She Is Now a True Staple of Globalization
With Shakira co-headlining 2020's Super Bowl Half Time Performance and the release of her musical documentary, it is time to discuss her importance in contemporary music, both Latino and global.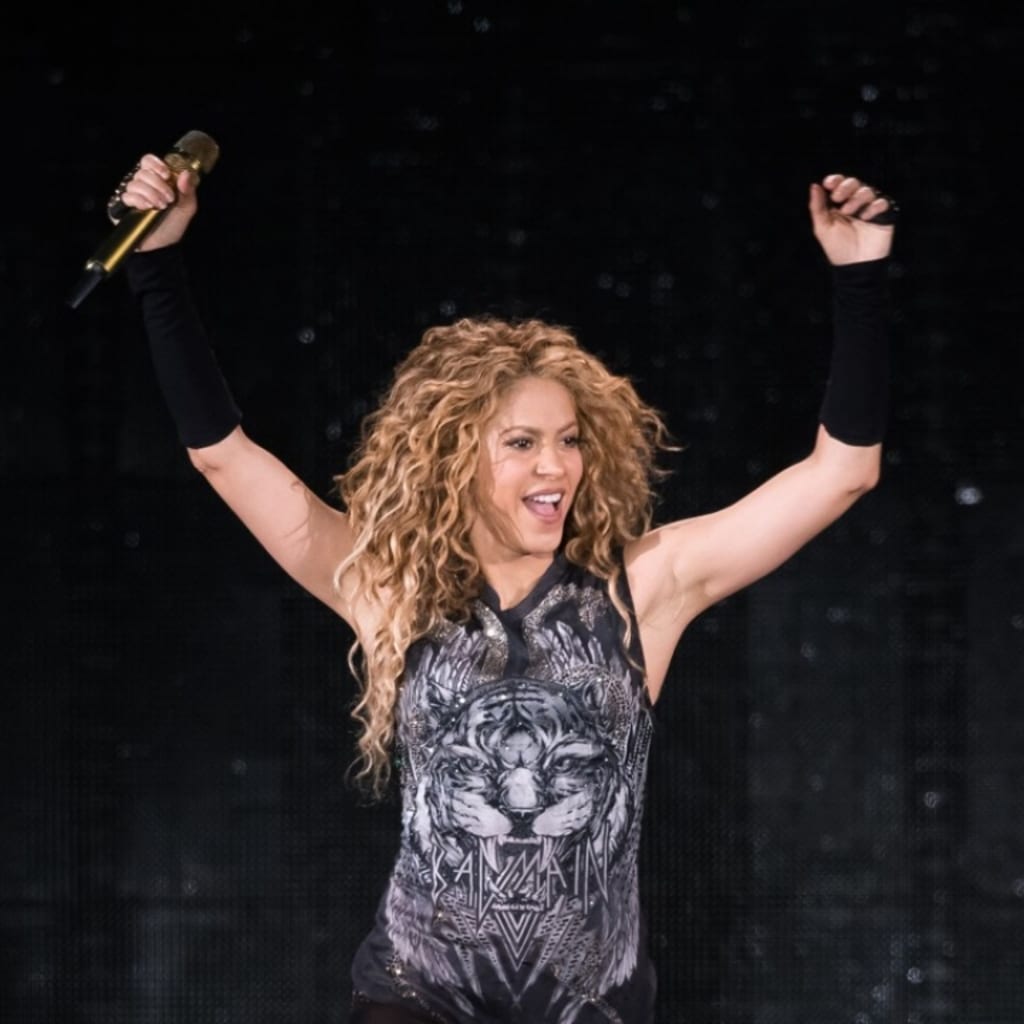 International pop star Shakira during one of her concerts. Photo by AFP.
I first heard Shakira in 1995 while accompanying my mother as she ran some errands. Sitting in the backseat of the car, I took interest in a song which began to play on the radio. The musical style of the song was familiar; similar to the songstress aesthetic of the 90's crafted by artists such as Joan Osborne, Alanis Morissette, and Jewel. However, the voice was not familiar whatsoever. What was more surprising is that she was singing in Spanish.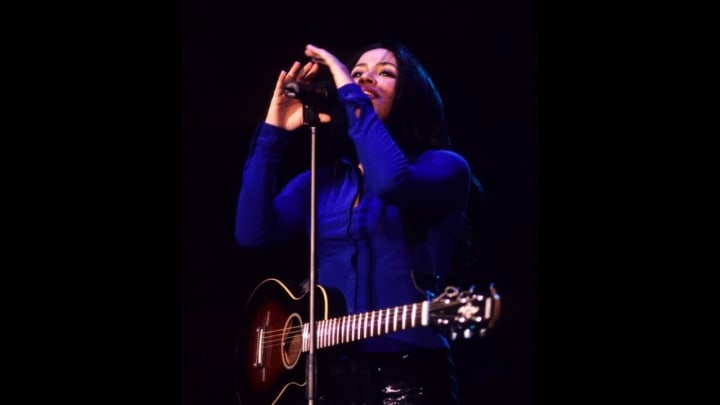 Shakira's "Estoy Aquí" was weirdly juxtaposed on the radio with hit songs from artists like Selena, Ricky Martin, Elvis Crespo and even older ones such as Juan Gabriel, Gloria Estefan, and Pedro Infante, all of which wrote tracks for traditional Latino genres; cumbias, rancheras, salsa, merengue. There was a distinguishable freshness to Shakira's music, Latino because it was in Spanish, but different because it didn't sound like any popular Spanish-language songs at the time. They sounded like what was playing on American radio. Think hits like Natalie Imbruglia's "Torn" or Alanis Morissette's "Ironic."
But Shakira's early songs including "Antologia,""Pies Descalzos, Sueños Blancos," "Ciega, Sordomuda", and "Inevitable" couldn't be played on American radio even though the sound was very much Americanized. She was singing in Spanish. Furthermore, categorizing Shakira as a Spanish pop diva like her radio comrades Paulina Rubio and Thalia would be forceful labeling simply for the lack of the genre existing in Spanish music. The closest genre there was is Spanish Rock, but even then, Shakira didn't seem to fit into that category either despite of mentioning during many interviews that she preferred to listen to bands such as AC/DC, The Cure, and The Beatles over traditional Colombian music. The influence was obvious.
What Shakira, who is half-Colombian, half-Lebanese, did in the 90s is similar to what she would eventually do to remarkably crossover into international stardom; she meticulously designed a platform for artists like herself that simply did not exist. Her first two albums, Magia and Peligro, released when Shakira was 13 and 15, respectively, failed to provide Shakira any substantial success. Desperate for a hit, the record company allowed her creative control of her third album, Pies Descalzos. Instead of composing vallenatos or cumbions, both popular Colombian genres dominating Colombian radio at the time, Shakira capitalized on her quirky lyricism, an incline for American rock 'n' roll sound, and her Lebanese roots. The album thrived and landed Shakira the radio play and national success she direly needed to pursue greater career goals. Pies Descalzos interestingly mixes reggae with Spanish rap, rock with pop, and even ventures through modern jazz. The album eventually had Portuguese versions of its hits released.
By early 2000, Shakira had solidified herself as one of the most distinguishable, creative, and successful Latino artists backed by her fourth album ¿Donde Estan Los Ladrones? and the accompanying MTV Unplugged version, which earned Shakira her first American Grammy award. Following in its predecessor's footsteps, ¿Donde Estan Los Ladrones? saw Shakira furthering her interest in fusion by mixing alternative rock with Mexican ranchera trumpets and, most notably, middle eastern sounds.
In retrospect, what Shakira did in the early years of her career was provide Spanish-language audiences a more Americanized sound with global musical flares. What she had done was create a relative pop artist who was as inimitable as Michael Jackson and eccentric as Stevie Nicks for Latin America. While many of her fellow Latino artists were polished acts, Shakira was raw and unpredictable. Political, abrupt, outspoken, and talented in every way.
And then Shakira had a contravention with 2001's "Whenever, Wherever," her first international and English-language hit from Laundry Service, her crossover album. Similar to previous hits, the song utilized Andean influences and Arabic chants. However, by adapting a more sexualized look, most noticeably dying her hair blonde, Shakira introduced herself to an American and international audience as a gyrating and hip-shaking mega force. Many of her early fans were bewildered, even appalled. Long gone was the guitar strumming chanteuse of the 90s. Instead of finding similarities with the likes of Alanis, critics now coined her a Latina Britney Spears.
Going against expectations, Shakira rebranded, or, more accurately put, enhanced herself by utilizing what was already there to appeal to both English and Spanish markets. After all, Shakira was born in Barranquilla, a coastal city of Colombia, known for its flamboyant, multicultural carnival. She could have started her career in Barranquilla with the songs written for her English albums like Laundry Service. Instead, she wrote songs which would have thrived in the American market but with Spanish lyrics.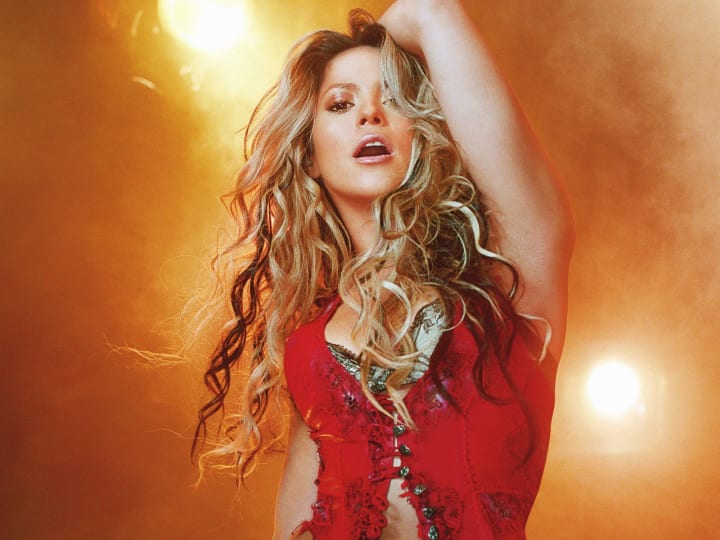 And while songs like "Underneath Your Clothes" and "Don't Bother" are reminiscent of the vintage Shakira, "Hips Don't Lie," "She Wolf," and "Waka Waka," all global hits, have helped Shakira extend her brand toward an international market. She attracts fans as diverse as the world itself with her beauty, her impressionable dance moves, and her incorporation of world music. Had she continued to only compose singer-songwriter tunes about love and heartbreak in Spanish, her audience would have been limited to Colombia and various other Latin American counties. Perhaps a few European ones like Spain.
But Shakira, a true musical pioneer, was constantly finding ways of incorporating very modern sounds into her music, including urban ones. Her goal was global, not local, and her musical interests were varied, not scarce. She now fills up stadiums in India, Switzerland, and Germany as well as in the United States and all across Latin America.
It can be argued that Shakira has had this planned all along. Knowing that a unique rock sound would be found as innovative to Latino radio, particularly Colombian radio, Shakira branded herself as a angsty, smart singer armed with a guitar, a harmonica, and determination. When Shakira planned her move into global stardom, she profited from her actual true identity, nationality, and genetic composition. It is biologically impossible to deny her diverse reality. She is a Latina composer who can dance and has Lebanese blood. Yes, she still can rock out on the guitar, but she can also sway her hips in a mesmerizing fashion. She is also able to stay relevant by fusing modern pop music into her compositions, a trait many 90s and early 2000s act lacked. Therefore, she isn't obscure. Ever wondered why radio doesn't play Alanis anymore? Nelly Furtado? Jewel? Even Spanish acts like Juanes and Julieta Venegas have struggled to stay as relevant as Shakira.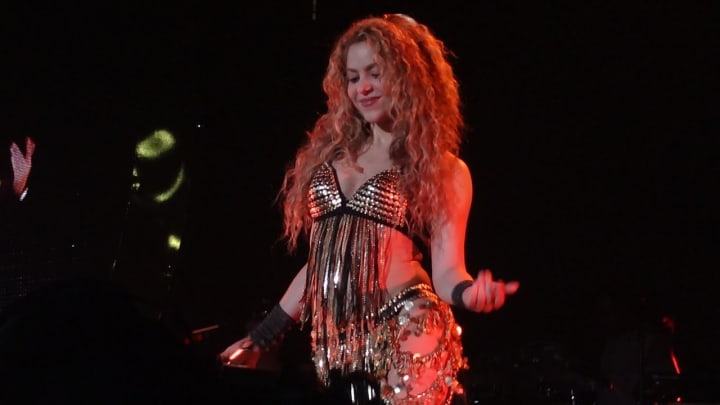 Many Latino acts have benefitted from Shakira's departure from the 90s version of herself. By globalizing her music and brand, Shakira broke records and language barriers, allowing for younger artists like Bad Bunny and J Balvin to have their songs played on American radio. There were many figurative walls to destroy before songs composed by Latinos would be trendy enough for American audiences. Shakira is largely credited for breaking those walls. Her video for "La Tortura" was the first Spanish-only music video to be played on American MTV. The album from which the song springs from has the highest debut on American charts for a full-Spanish album in America.
Not all of Shakira's accomplishments have been in the music industry. The Barefoot Foundation was founded in 1997 by Shakira to build schools for children in impoverished areas around the world, allowing for thousands of children to have access to basic education and resources. In 2003, she was appointed by UNICEF as a Goodwill Ambassador and in 2011, President Obama appointed her to the Advisory Commission on Educational Excellence for Hispanics.
Along with Jennifer Lopez, Shakira is set to perform during the Super Bowl Half Time show in 2020. In an interview with The Guardian, Shakira said: "Well, you know, I think it's the right thing to do for the Latino community because we've also been through so much in Trump's America, with walls being built and…" She doesn't finish the sentence. "It's an opportunity to celebrate our culture, you know?"
This isn't the first time Shakira has been open about her thoughts on the Trump Administration. In 2017, she also wrote an article for Times Magazine about Trump's traveling ban for Muslim countries.
All politics aside, Shakira has proven she is not done highlighting her multicultural musicality to the world. On Nov. 13, she will release a film documenting the highlights and struggles of her El Dorado World Tour, which was postponed in 2017 due to a vocal injury. And, of course, it is certain that both her and Jennifer Lopez will celebrate all Latinos, both the ones born in the US like Lopez and those in Latin American countries like Shakira, during the 2020 Super Bowl Half Time performance.
celebrities
About the author
I am a writer and journalist born and raised in the El Paso, Texas and the Ciudad Juárez, Chihuahua, México, region. I write stories, blogs, essays, and prose that help myself and readers discover what it means to be human.
Reader insights
Be the first to share your insights about this piece.
Add your insights