PartyNextDoor — 'Seven Days'
A Track-by-track Review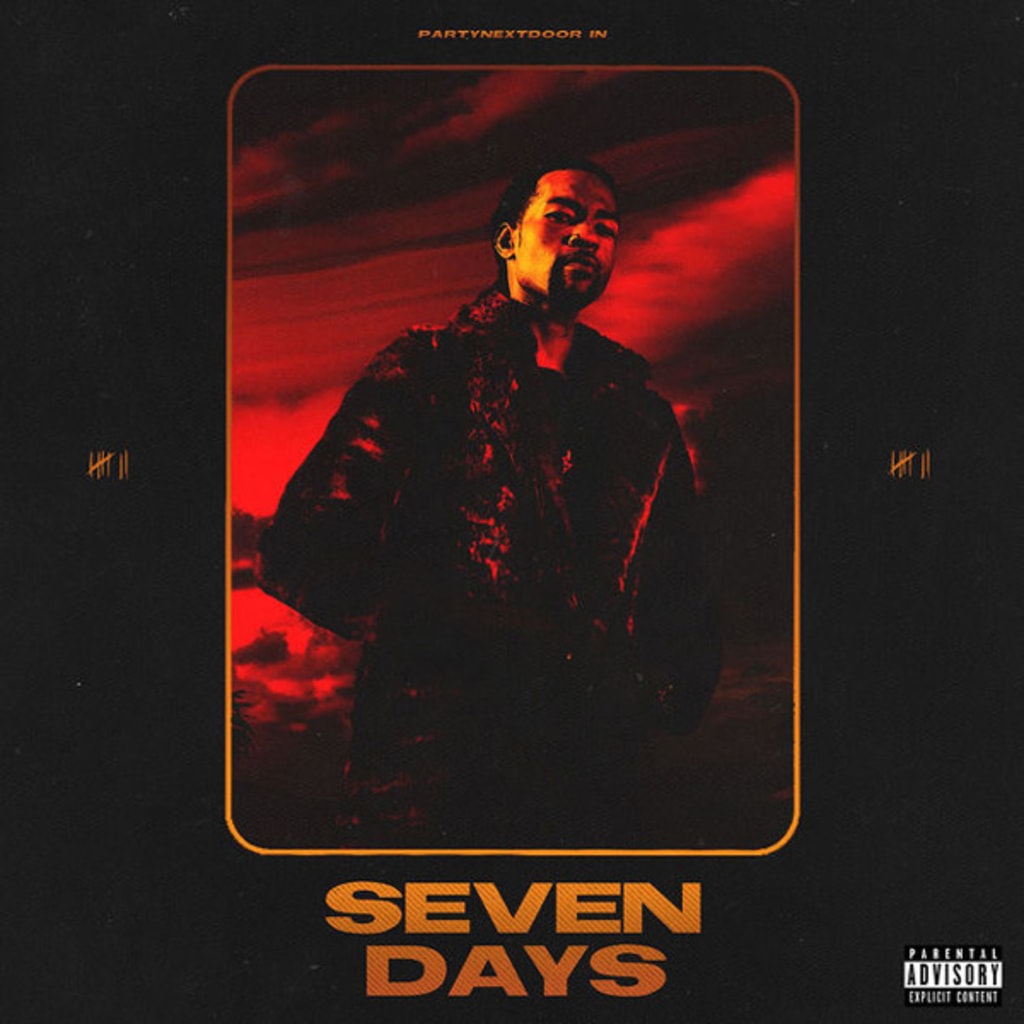 Party has come a long way since first bursting onto the scene.
1. "Bad Intentions"
I immediately liked the vibes on this opening track. Party doesn't get enough credit as a producer. He has his own distinct sound; his instrumentals never sound as if they're attempting too much, but they never feel lackluster, either. The nocturnal R&B vibes he has cultivated over the years becomes a little more polished with every project.
This track is all about how he's a bad influence on a woman who seems to have her life together. Party has written many hits (*cough, cough* "Work," "Wild Thoughts") over the years for other artists; it's too bad he doesn't secure more of his best lyrics for himself, because his lyrics can be so cringe-worthy. This woman he speaks of in this song is a "good girl," not a "freak hoe." These OVO cats can be so patronizing. The "good girl" archetype is so cliche at this point! Drake's "good girl" on "Hotline Bling" is someone who "used to stay at home" because she "was in the zone." Likewise, Party's "good girl" is a "seven-days-a-week hoe."
Don't even get me started with the, "Momma always told me I was a handsome guy" line…you can do better than this, Party.
Overall, this track is solid. Not a bad intro.
2. "Never Played Me"
This record starts to sound like a party because of this track. Just like the previous track, the production on this one will get you nodding your head in no time. Party gives credit to a former fling who made him better and didn't toy with his emotions. The flow switch-up on the second and third verses where he's slightly rapping are enjoyable. Artists like him love to blur that line between rapping and singing. He's mostly a singer, but when he incorporates rap elements like this it makes you wonder why he doesn't blur this line more often.
I'm a fan of this one.
3. "Damage" (feat. Halsey)
Prepare to hear this all over the radio in a few months. They'll be late as always; maybe the clubs will catch on sooner. This has real potential as a lead single, and even bigger potential to be a hit. Halsey's vocals sound great over this instrumental. Party needed a song like this in his discography, because, for someone whose name is PartyNextDoor, I'm skeptical about how much he gets played at parties.
I'm feeling this one.
4. "Better Man" (feat. Rick Ross)
Brevity is this man's best friend. This instrumental is smooth like the silky voice of Ronald Isley telling your girl to get "Between the Sheets." Party is addressing a woman that he could be better to, and needs space from, because one day he'll treat her better. It's like the anthem for cheaters who are self-aware about how bad they are at keeping relationships. The tone of this song is fleeting in nature; Party's voice is conversational and his vocals stay in a tight, sweet range. He doesn't overextend himself on this one.
Rick Ross's verse is pretty good too. This is one of the best songs on this project.
5. "Best Friends"
This is arguably the best song on this project. It's incredibly catchy, and I'm sure many people can relate to Party's predicament on this one. I could just as easily see him passing this song to Future, and it climbing the charts. However, I'm glad he didn't; this is a great jam to have under his OVO belt.
6. "The Right Way"
Party is accompanied by just an acoustic guitar on this track. It's the kind of song you can drive to at night. The track closes with some fading synths. The vibes are great all the way through on this track, and Party delivers a great vocal performance.
7. "Love Me Again"
What is with these OVO dudes and their exes? This is one of their typical "I want my ex back" anthems. This formula has worked in the past, but it doesn't bode well on this track. He could've easily passed this song to Drake, and even then I wouldn't find it interesting. I don't find the instrumental on this to be intriguing either. This track is forgettable, which is really a shame because there are many great moments on this project. It's too bad the conclusion is underwhelming.
The Verdict
Party has come a long way since first bursting onto the scene. Even though there are moments that could benefit from more inspiration, he has ironed out most of the kinks. This is more cohesive than his last album, PnD 3. Seven Days is a B-.
Reader insights
Be the first to share your insights about this piece.
Add your insights