G Herbo – 'Humble Beast'
In the windy city of Chicago, there once was a rapper named Lil Herb.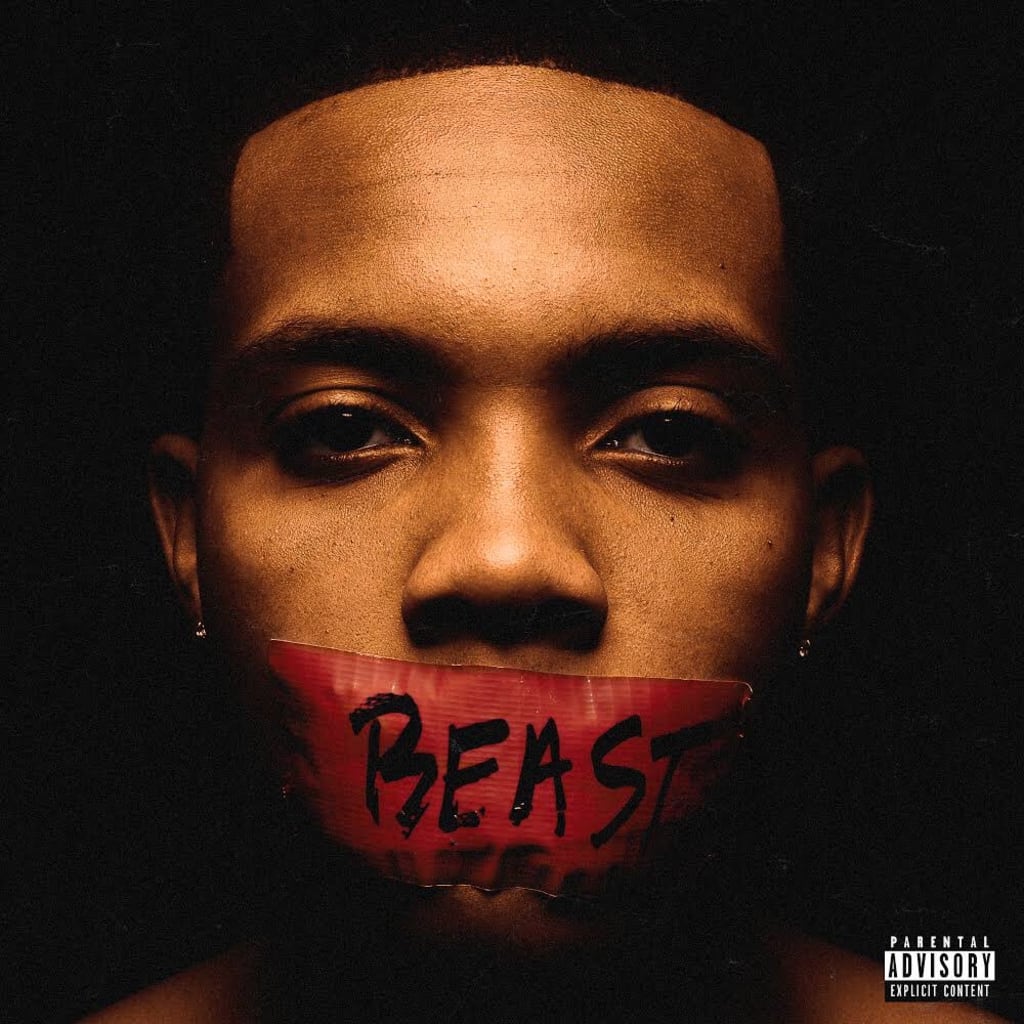 In the windy city of Chicago, there once was a rapper named Lil Herb. Rapping alongside close collaborator Lil Bibby, the two showed hip-hop the raw talent they possessed with their hit "Kill Shit." Bibby's deep voice over beats gave the impression of a war general, and Herb's intensity and flow made his microphone a deadly weapon.
Years later, that young teen has become G Herbo: a full-fledged star with several projects under his Louis Belt (or whatever luxury brand he's wearing). He sounded more polished than ever on Ballin Like I'm Kobe, and cultivated a soulful trap sound for Strictly 4 My Fans. The culmination of all of these things has led us to his debut album: Humble Beast.
Strengths/Weaknesses
Whereas before he was the underdog trying to climb the mountain, Herbo now stands at the summit looking over all he's accomplished. Even so, he still raps as if he's carrying boulders on his shoulders.
It's this weight that makes him want to crush other rappers on tracks like "Black" and "Bipolar." Elsewhere on "Malcolm," he's tired of watching those in his city live the same futile, destructive life. And while others got to enjoy soft white snowflakes, his winters were filled with "Red Snow."
It's this gritty transparency that makes G Herbo so compelling to listen to on this project. It's the reason the title Humble Beast doesn't feel like an oxymoron by the end of the album. Clearly Herbo has worked hard to get here, and will continue to deliver at the highest caliber.
Still, he could work on a few things. When he tries something new, or displays chemistry with a different artist, you get songs like "Everything" with Lil Uzi Vert. Otherwise, songs like "I Like" are horrible. Herb tells us about what he likes in women. It's a track that's unnecessary because he could've told us this with a few bars and not a whole song. When Herbo has tried to make songs exclusively about women, they've failed miserably. It's like he can't find anything good to say about them unless he's talking about groupies on tour. Fellas, have fun trying to play this for your significant other.
The beat on "This N That" with Lil Yachty sounds like if your local ice cream truck tried to bolster its street cred by creating a trap jingle. Horrible. It's a shame too because Yachty and Herb seem to have some chemistry on this; it's too bad they chose this beat. Overall, this song feels lazy.
Essential Tracks
If you listen to nothing else, pay attention to these tracks:
1. "Street"–This is one of the best intros to a project that I've heard all year. G Herbo wastes no time getting into it on this one. He reflects on how his lifestyle has changed, but nonetheless he's still street.
2. "Lil Gangbangin Ass"–This Maaly Raw beat bumps. Yes, the song is called "Lil Gangbangin Ass." Got a problem with that bruh? If you do, Herbo might introduce you to Crazy James.
3. "Everything" ft. Lil Uzi Vert–I'd like to hear more collaborations from these two. You gotta love the repetition of the word "everything" throughout Herb's verses and chorus. And for once, Uzi makes no excuses about his lyrical ability and decides to rap a verse without "yeah" or "what." By adjusting his style, this song is enjoyable all the way through.
4. "Man Now"–It's possible that this is a sample of Lupe Fiasco's "Coulda Been." The beats are nearly identical. You can really feel Herb's pain in this song. He reminisces on his deceased homie Kobe, asking him. "Why you let me down?"
5. "Mirror" ft. Lil Bibby–Whenever these two link up, they're bound to bring fire. Enough said. Do a mixtape together already!
The Verdict
This may be one of G Herbo's best projects. If he carries this same hunger into subsequent projects, he'll continue to be a favorite of many. When breaching new territory he should adjust accordingly, otherwise he just sounds awkward and forgettable. Overall, Humble Beast is a B+.
Reader insights
Be the first to share your insights about this piece.
Add your insights