mysoundMusic is Groovin' to these Artist
Groovin' with Groover Artist ep.1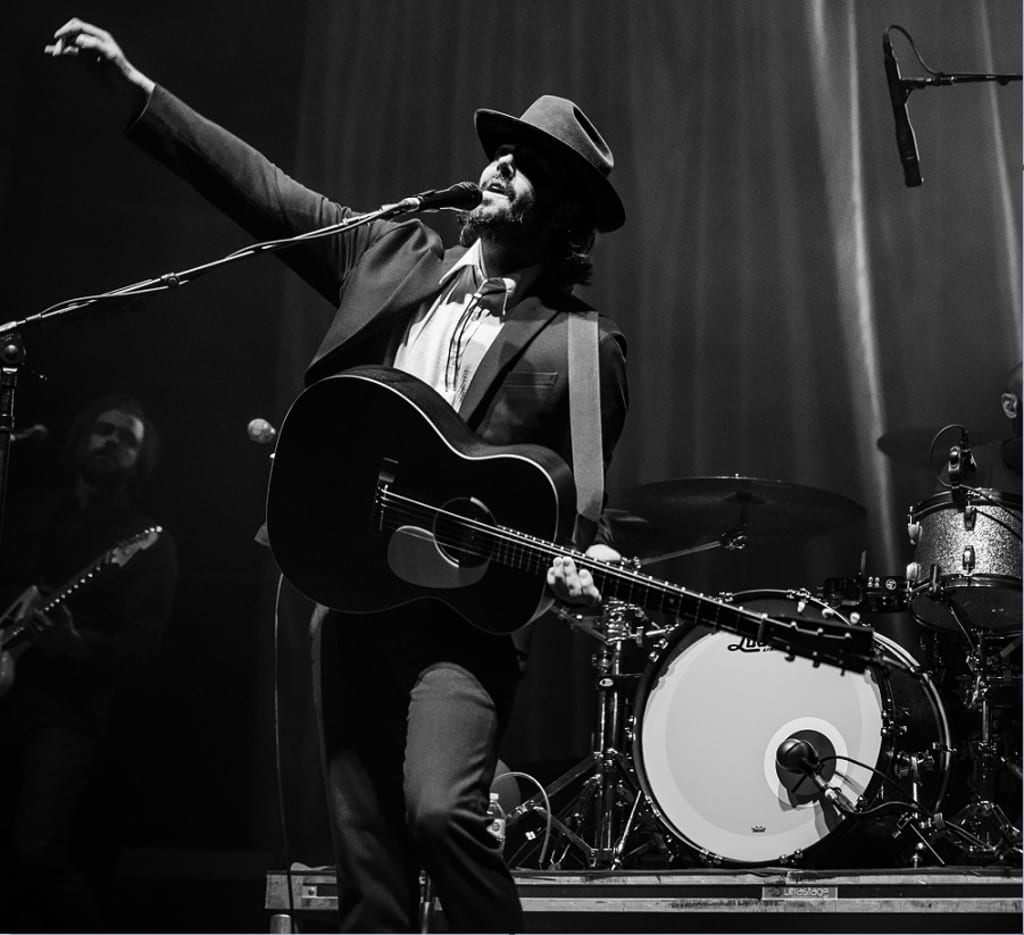 I love what I do... listening and sharing talented artists, creating and sharing what they love to do.
Music itself is one of the more inspiring things in life because it is created using emotion and often performed with the same emotion which triggers emotions in other people and can make people feel a certain way. - theodysseyonline
As often as possible, I will be sharing some of the artist and bands that I come across on a daily basis. Please consider supporting the talented artist with .... a listen, a like, and/or a share.

A new, beautiful lo-fi style, classic R&B song, with dark vocals and lush harmonies.
In development for 2 years, part of the upcoming collaboration album - The OriShlez Project, featuring Grammy winning artists.
song was placed on > hot seasoned n emerging artist on Spotify

Am I Broken is a quippy reflection on being "the problematic one" in a relationship.
It grooves seductively with hypnotic bass, audacious keys, and lo-fi/hip hop inspired beats. Powered by alt-pop and R&B hooks and meadowhip's emotive vocals, the track is supported by layers of luscious, airy harmonies and punctuated with 1940's-inspired trumpet played by Sydney's Tommy Gun.
song was placed on > R&B, Soul, World Music at mysoundMusic

Yolanda Portillo presents her new single and video clip «Breathe». After two years covering boleros with a filin sound, she returns to compose making a shocking song.
"Breathe" sounds like it has been ours for a long time. He tells us about very hidden feelings that today he wants to come to light. Freedom and hope dance a beautiful waltz that will not leave us indifferent. As she is always supported by her producer Iñaki Quijano, Luca Germini and Josete Ordóñez with whom she forms a great team.
song was placed on > mysoundMusic Around the World

Tony Marino has dedicated his new album "Cold Pizza" to his family and friends who have showed kindness to him over his lifetime.
song was placed on > mysoundjazzMusic

Brandon James is a Chicago based powerhouse vocalist that is not only sultry but grips you with waves of raw emotions featuring a contemporary soul and R&B Pop sound.
Exposing you to tingles of both Stevie Wonder & John Legend, he leaves his own mark with unforgettable performances where he's opened up for countless iconic acts including Earth Wind & Fire.
song was placed on > R&B, Soul, World Music at mysoundMusic

Start It Up is the first single from the artist's new EP, produced by the Brazilian production duo SailorGang.
Start It Up sets the tone for the 4-track R&B/hip-hop party. This single hits us with the exciting thrill of anticipation in our minds before going on a date with someone you want so, so bad.
song was placed on > hot seasoned n emerging artist on Spotify

An American Rapper, Vocalist, Songwriter, Record Producer, and Composer.
This song brings truth, rawness, & authenticity. Bouncing beat, paired with lyrics to life experiences.
song was placed on > mysoundMusic explicit

Artist/Engineer/Producer/Songwriter
30 Ave Founder and CEO of 2BIGG Entertainment
song was placed on > mysoundMusic hiphop
"Launched in October 2018, Groover connects emerging artists with the best media, radios and labels. A new platform which guarantees musicians to be listened to, get feedback and gather coverage."
mysoundMusic.com is dedicated to connecting unsigned artist, both emerging & seasoned, in all genres, with music listeners through our blog, playlist and social activity.
Reader insights
Be the first to share your insights about this piece.
Add your insights