My Top Ten Favourite Songs by Bob Dylan (Pt. 6)
Numbers: 51-60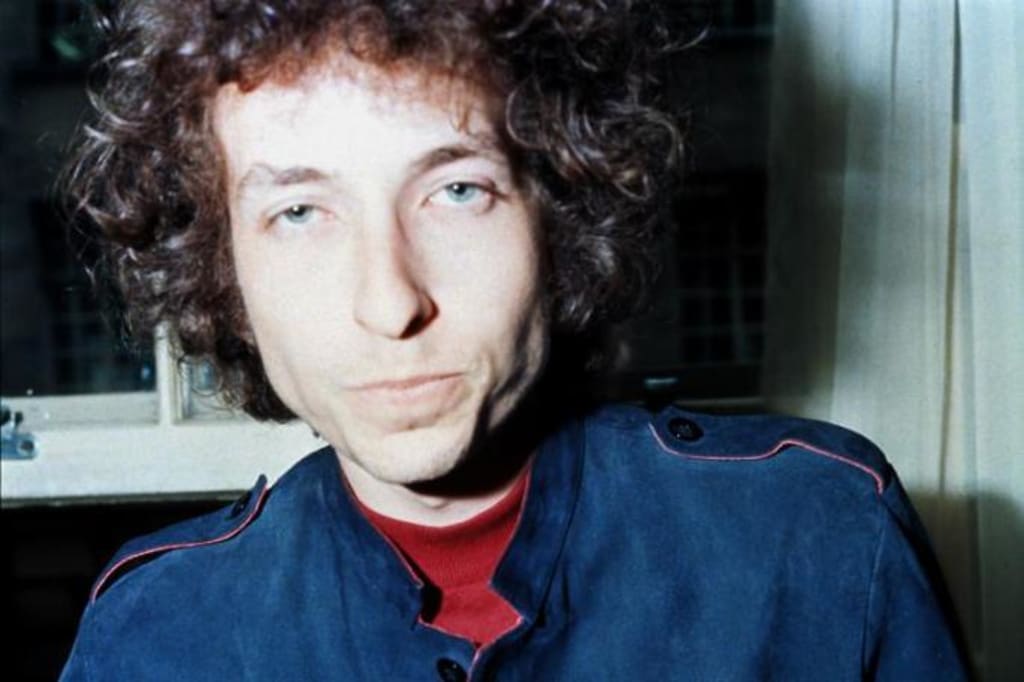 Bob Dylan is one of the most timeless writers of music and lyrics who has ever lived. He is a magician of words and is able to write stories into his songs like no other person can. He has used numerous influences such as Moby Dick by Herman Melville, The Odyssey by Homer and even the Bible to write better, more epic songs in many different genres.
Bob Dylan is also a writer in his own right. He has penned poetry that has been difficult to decipher for some, the book Tarantula being the official version of the book published in 1971 (even though it was bootlegged for some years beforehand). He has also written his autobiography which made him eligible to win the Nobel Prize for Literature in 2016, a well-deserved prize for a man of many, many talents.
Bob Dylan also does a number of other things apart from music, for instance we have the company Heaven's Door Whiskey—which obviously sells the alcoholic beverage and is owned by Bob Dylan. He is an artist, having created beautiful paintings that can be seen on the internet and at exhibitions. Bob Dylan also undertook iron welding recently and has been pretty damn successful at that too. Seriously, is there anything he can't actually do? I think not.
Now we're going to look past 50 and at the numbers climbing to 100, where the series will end. This is part six, so this is all the numbers 51-60. You may be now finding songs you don't think should be on the list and that's fine, you have your own favourite songs and I have mine. If you'd like to discuss that with me then please refer to my Twitter account: @3ftMonster—I would love to hear what your favourite Bob Dylan songs are.
This is going to work the same way as last time. I'm going to write the album name in brackets and discuss why I like the song rather than what the song means. Occasionally, you'll hear me theorize about the song, but never for too long. Let's get on, then!
51. Saved ('Saved')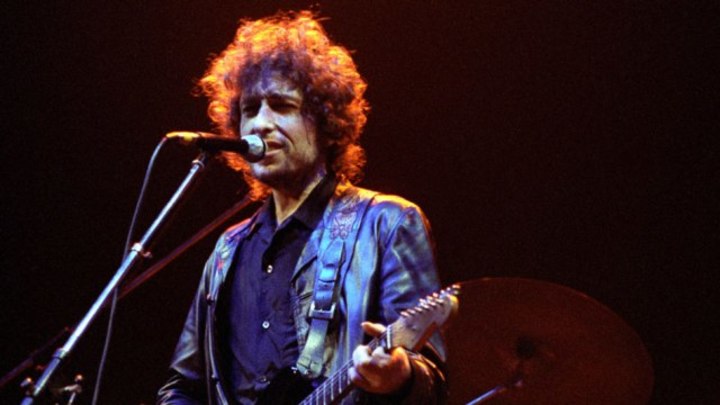 "I've been saved by the blood of the lamb!"
This song (from the album of the same name) is a brilliant addition to the album and sounds incredible. This is Bob Dylan going full Gospel and well, I really do love the song for being a wild mixture between rock and gospel. It has some brilliant backing singers and Bob's voice sounds amazing on it. I always listened to this song whilst I was walking aimlessly around the university library, hoping nobody would see me picking out all the books on Bob Dylan. It was really an experience to be revered.
52. "John Wesley Harding" ('John Wesley Harding')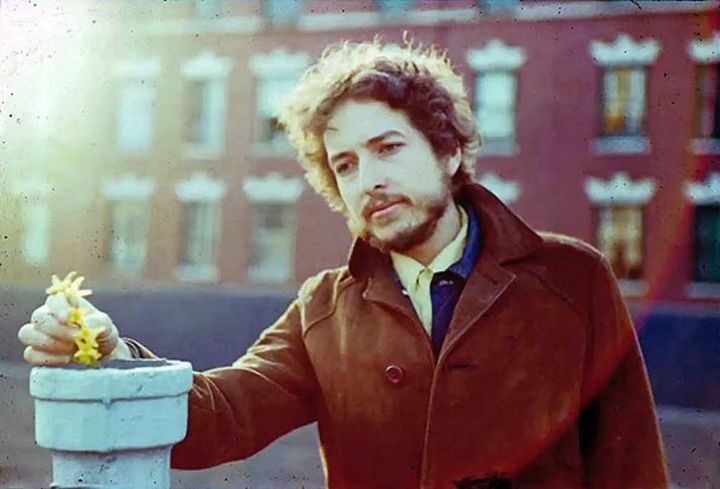 "John Wesley Harding was a friend to the poor, he travelled with a gun in every hand..."
Another song where the album title is the same! This song is a brilliant one and I love the sound of it. It's almost an elegy to the real John Wesley Hardin (Dylan spelt his name wrong for some reason). I also feel like this song is really strong on the album because of the fact it doesn't make Hardin sound like an outlaw, it makes him seem more like a Robin Hood sort of person. This is done by Bob Dylan in "Outlaw Blues" with the character of Jesse James as well. It's a weird thing he does since Hardin was technically a criminal—but that doesn't make it not a good song. A wise man once told me, "Great art is often uncomfortable."
53. "I Pity the Poor Immigrant" ('John Wesley Harding')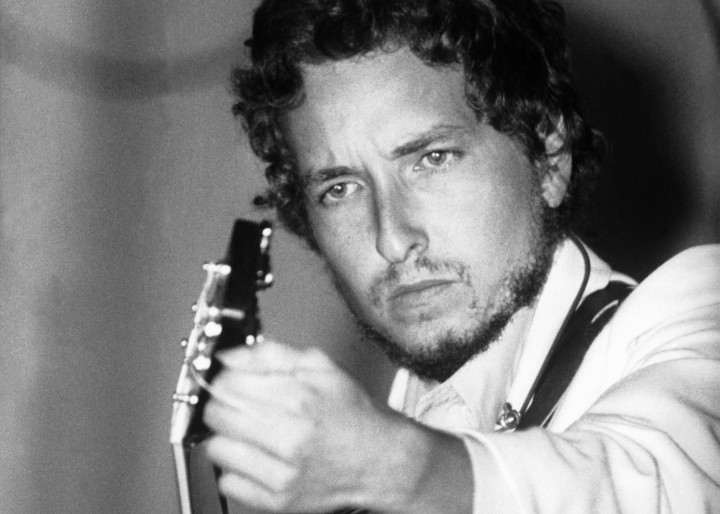 "That man whom with his fingers cheats and who lies with every breath. Who passionately hates his life and likewise, fears his death."
I love this song so much because of it's ability to be both enlightening and completely saddening at the same time. It's madly pessimistic and yet evokes the sound of an elegy. It's a haunting and beautiful song and has all the greatness of something everyone needs to hear but nobody wants to admit they know. It's a song so overlooked that I can't believe more people haven't heard it.
54. "Lonesome Day Blues" ('Love and Theft')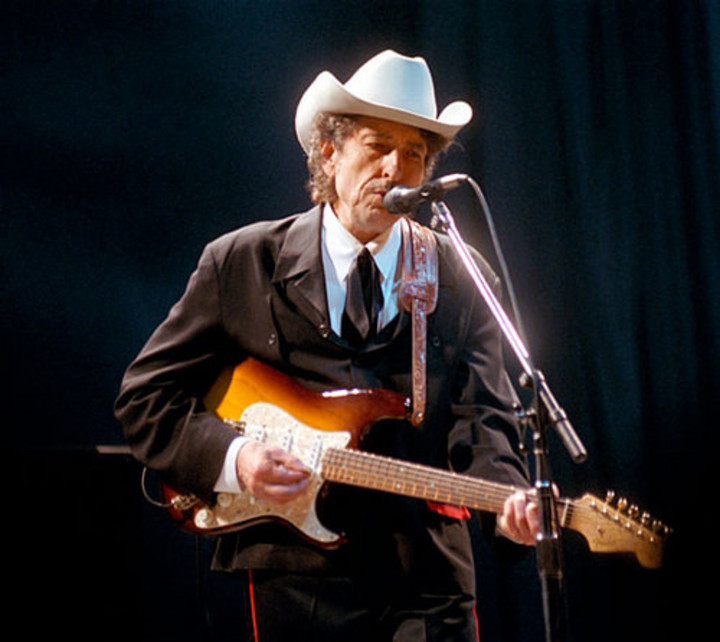 "Well, today has been a sad ol' lonesome day. Yeah, today has been a sad ol' lonesome day. I'm just sitting here thinking with my mind a million miles away..."
This song is a classic of modern post-2000 Bob Dylan. It's probably one of his best songs of the 21st Century. "Lonesome Day Blues"is a brilliantly colourful song with a lovely story behind it. The funniest thing is that once, I was browsing in the University of Birmingham bookstore and I came across this book on Bob Dylan. There was an essay in that book by one Samantha Brown and it said underneath (and I paraphrase slightly):
"Samantha Brown did not, nor does recall, staying in Bob Dylan's house for about four or five months."
I burst out laughing and the shop was quiet as hell. It was embarrassing.
55. "Dear Landlord" ('John Wesley Harding')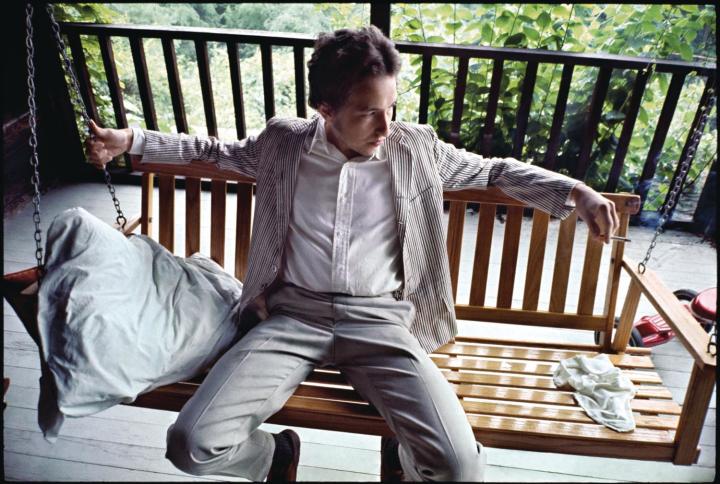 "Dear Landlord, please don't put a price on my soul. My burden is heavy, my dreams are beyond control."
"Dear Landlord"is a brilliant mix between folk and the blues. I love this song because of its incredible lyrics and the sound of mysticism. Lately, I have been listening to this song a lot since a friend of mine got me on to a binge of John Wesley Harding—I haven't been here for many moons. It is a beautiful album and this song just makes it all the more amazing to listen to.
56. "I Threw it All Away" ('Nashville Skyline')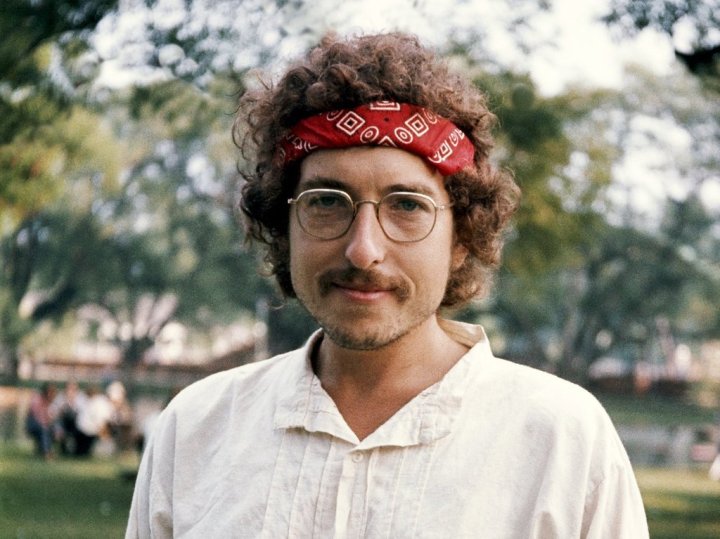 "I once held her in my arms, she said she'd always stay. But I was cruel I treated her like a fool, I threw it all away..."
This is one of the best songs on the album Nashville Skyline and has incredible potential to be both blues and folk and even soft rock. This is Bob Dylan with a great and soulful singing voice and it fits so well with the song that it makes the whole thing sound absolutely beautiful. It has a wonderful story about a man who has lost his love because of carelessness and I think the lyrics are amazing, not cheesy at all. It is Bob Dylan writing the anti-love song, or the love elegy.
57. "Dirge" ('Planet Waves')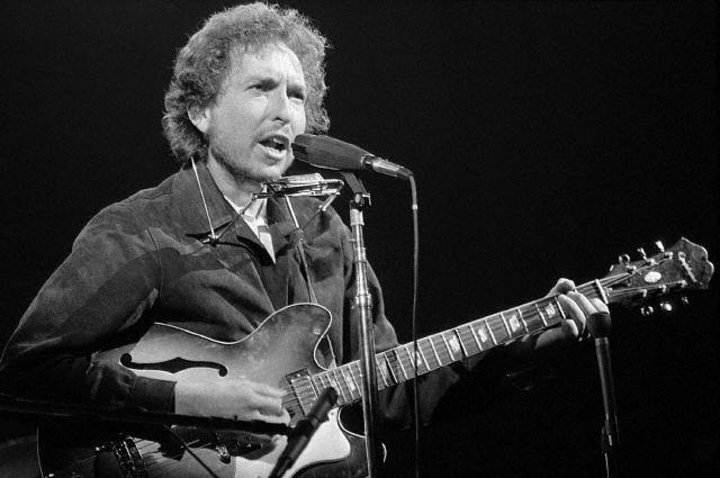 "I hate myself for loving you and the weakness that it showed. You were just a painted face on a trip down suicide road..."
Planet Waves is such an under-appreciated album. I love the song Dirge and think it's a great and dark addition to this otherwise quite mellow album. The song is a brilliant example of dark lyricism and has this incredible driving, but minor and mellow sound. This is a dark song, but a brilliant one—I think it's an under-appreciated song as well because Forever Young seems to take up most of the appreciation when it comes to this album. Please, if you can, listen to Dirge today!
58. "A Hard Rain's a-Gonna Fall" ('The Freewheelin' Bob Dylan')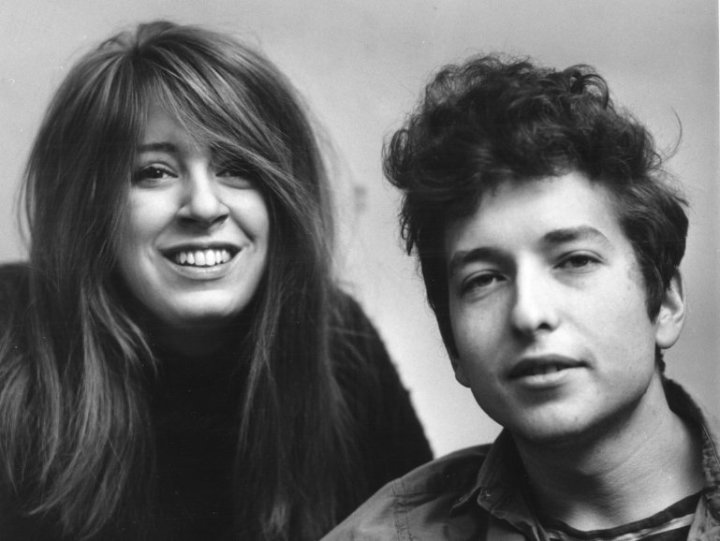 "Oh where have you been my blue-eyed son, oh where have you been my darling young one..."
Included in the film The Post starring Tom Hanks, this song is an anthem to represent the 1960s and 1970s war eras. (I also had to include the beautiful Suze Rotolo in the picture because she really does brighten up the picture with her smile). The song itself is a manifestation of everything that the world was and Bob Dylan's perfect poetry has had a profound impact on to the way we view folk music, especially at this level. This song near on changed the world and I hope you can appreciate it as much as others have in the past.
59. "Saving Grace" ('Saved')
"The death of life, then come the resurrection, wherever I am welcome is where I will be. I put all my confidence in Him, my sole protection. Is the saving grace that's over me."
Saving Grace is a very important song for me personally. It helped me through some very dark times and helped me to find God again. Now, as everyone probably knows—I am quite religious and believe that both religion and atheism are personal experiences. I love this song because it's very internalised, it sounds almost like a prayer. Whilst I was doing my MA thesis, I was very, very upset for the first two weeks. I felt like I couldn't do anything and I didn't work on the thesis until there was only a month and a half of time left. Saving Grace really got me back into the role of finding God and asking God for guidance and help when I needed it most, pushing out my anxiety of failure and letting myself actually do something. This may not work for everyone—but it definitely worked for me in reminding me. I probably can't do it by myself, but God can.
60. 'Not Dark Yet' ('Time Out of Mind')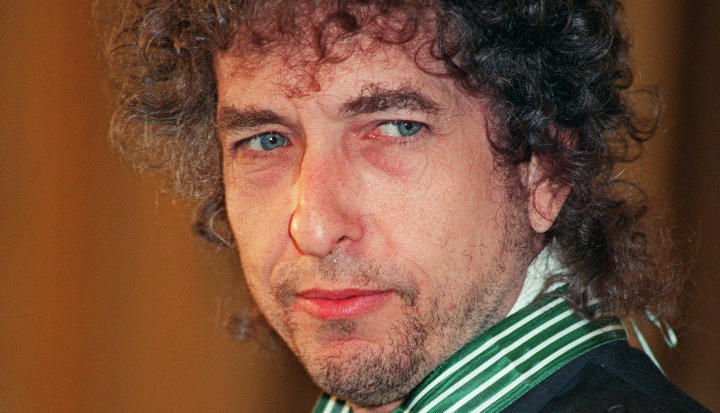 "I don't see why I should even care. It's not dark yet, but it's getting there..."
Not Dark Yet is another one of those songs that a lot of people reference for helping them get through something very difficult. Over and over again, I have heard the words, "I listened to this album/song at a difficult time in my life, over the course of (insert length of time) it helped me make it through..." That is a beautiful thing I think. Personally, I listened to it for inspiration for imagery on darkness when I was doing my undergraduate and this song helped a ton! It's one of the best songs on the album and I think it deserves more credit than it gets.
Conclusion
So, I would like to say a big thank you to the people who have made it this far and not given up on me just yet. I love hearing your own ideas and top songs as well and have really enjoyed people coming into contact with me during the course of these articles. We will be proceeding to the top 100 and if you too would like to contact me, remember: @3ftMonster on Twitter. I have enjoyed your views so much and have made many new Bobcat friends. I am very happy. If you would like to suggest a Bob book for me to read as well, I am very open! Let's be Bobcat friends!