Macklemore — 'Gemini'
Album Review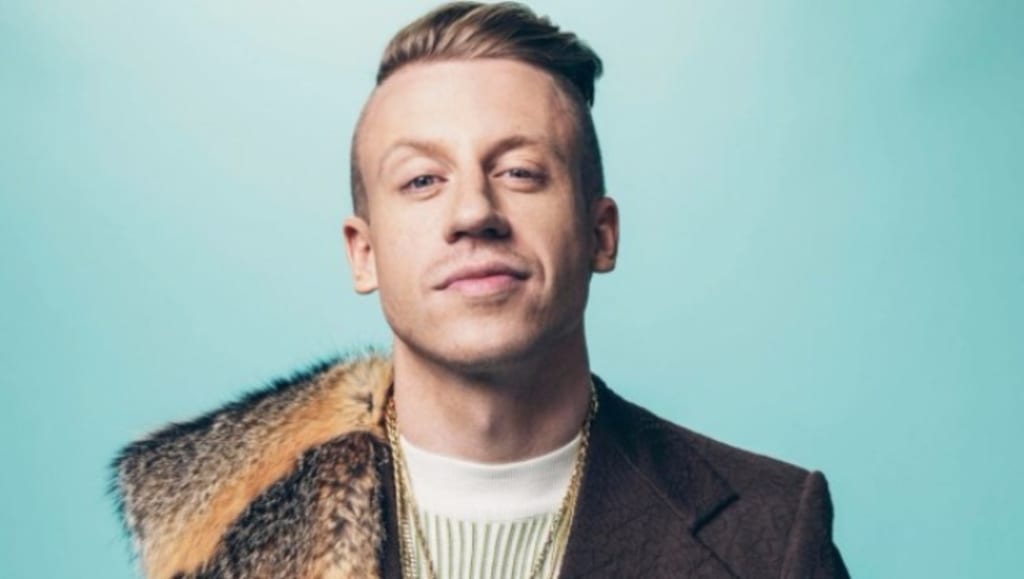 Here is an album review of Macklemore's Gemini.
Strengths/Weaknesses
Let's face it: Geminis are the punching bags of the zodiac. The rest of the zodiac would have you believe that they're two-faced and shallow. They're stereotypically associated with snakes for their deceptive behavior.
These generalizations about Geminis are hardly attributable to Macklemore. It's rare that you hear anyone in Hip-Hop speak poorly about him; and if they did, there just wouldn't be a whole lot of dirt to dig up. He's extremely honest, and that transparency has carried him a long way.
Years ago, when Hip-Hop was outraged about the Grammy's bestowing him with a Grammy for Best Rap Album that many thought should've gone to Kendrick Lamar, he was humble enough to acknowledge his white privilege and even reached out to Kendrick Lamar to apologize.
Did he have to do this? No. He could've ignored everyone and celebrated his accomplishment. After all, The Heist was an incredibly thoughtful album, one that delved into a history of drug and alcohol addiction. With the help of his go-to producer Ryan Lewis, he poured his heart out on that album. They followed up in 2016 with This Unruly Mess I've Made.
However, Gemini is now out and there's no Ryan Lewis, or any coherent themes, like on his last projects. This album is like a bag of Trail Mix—nearly every song is a "nut" or "almond" with the M&Ms being few and far between. There seems to be a real lack of inspiration.
Which is odd, because Macklemore is a solid lyricist—one that has made hits out of idiosyncratic topics like thrift shops. His pop-rap aesthetic has made him very radio friendly, too.
In fact, the majority of this album is filled with potential singles that could easily saturate radio for the next couple of months. The lead single, "Marmalade" ft. Lil Yachty, is performing decently on the charts. Skylar Grey contributes a passionate hook on "Glorious," and "Zara" ft. Abir is a smooth RnB jam. He even managed to secure Kesha for "Good Old Days." When was the last time you heard Kesha on the radio?
But it's this radio-friendliness, in conjunction with his nice guy persona, that ultimately hurts this listening experience. The song structures are boring and too formulaic; his verses lack a dynamic flow that'll make his words memorable, and the features—some of whom are lesser acts—steal the show with their hooks and occasional verses.
In the past, he took a stance against homophobia with "Same Love," but songs like "Intentions" aren't nearly as deep as they let on. He even tries to make "Same Love" 2.0 with "Church." It's as if he thought to himself: How can I make the safest album of my career? Hmmm, who's trending in Hip-Hop right now? Oh! Migos and Lil Yachty!
Essential Tracks:
"Willy Wonka" ft. Offset — Macklemore traded his conversational flow for something more aggressive on this one. I never thought I'd be hearing rappers compare themselves to Willy Wonka; it's hilarious. I love the instrumental, and Offset makes it look easy on the hook and chorus.
"Corner Store" ft. Dave B. & Travis Thompson — This song is incredibly catchy, not to mention relatable for a lot of people. I kind of get Chance the Rapper vibes from this; maybe it's because the last verse is so Chance-esque.
"How to Play the Flute" ft. King Draino — This is no "Mask Off" but the flute on this instrumental is intoxicating. The hook is intriguing, as well. Macklemore sounds like Vince Staples when he says, "Who's that peeking through my window?" Vince's chorus on "Screen Door" is said with the same cadence. Regardless, this song is enjoyable.
The Verdict
Macklemore's latest effort isn't horrible; it's just not very impressive. It's too safe and too nice; therefore, not memorable. It's the epitome of a commercial rap album, one where the lead act tries to garner star power but ends up getting out-shined. Gemini is a C-.
Reader insights
Be the first to share your insights about this piece.
Add your insights