Smokepurpp – 'Deadstar'
Album Review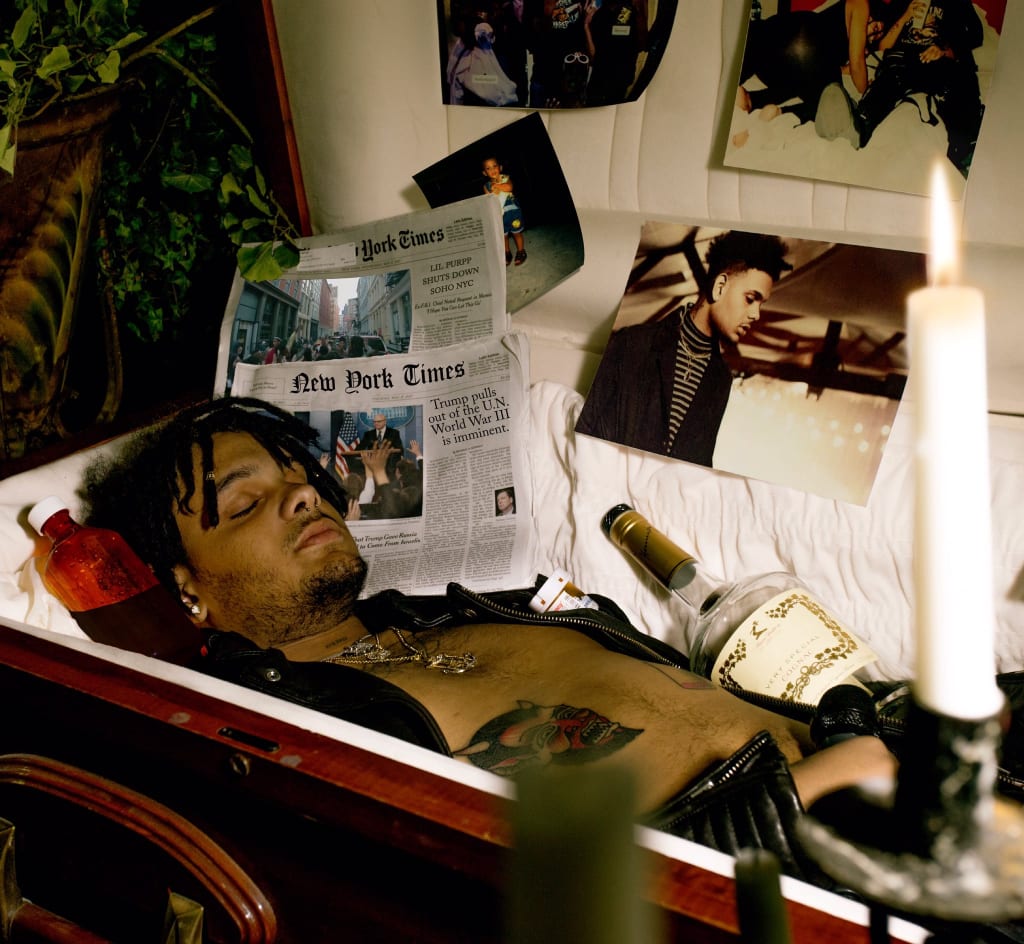 Hip-hop has been enjoying a shift in its sonic landscape for a few years now. Southern rappers like T.I. and Jeezy were ahead of the pack because trap instrumentals are everywhere now. Today's beats are arguably more innovative than they were in the past; there's less sampling and more 808 drums.
And even though there's much debate about lyricism and "mumble rap," there's a lot of high quality "mumble rap" (or whatever you choose to call it) being produced. What some artists lack in lyricism they make up for with catchy melodies, style, ad-libs, etc.
Strengths/Weaknesses
Unfortunately for Smokepurpp, his lyrics aren't interesting and he also doesn't have any worthy alternatives like an ear for melody. His new album Deadstar just came out and it sounds like just that: dead. The project has 16 tracks and only a few are memorable. And for all of my talk about hip-hop's evolving sound, most of the instrumentals aren't good either.
If I was blindfolded and told to identify this rapper, I would probably guess either Playboi Carti, Lil Pump, Ski Mask the Slump God, or a plethora of other names. He sounds too much like his contemporaries, or like he's trying to emulate his contemporaries. That's not a good indication of longevity.
This project just has too many weaknesses. No one is asking you to reinvent the wheel, just drive better. His fans won't be listening to this for long before they get bored and switch to something else. Tracks like "Bless Yo Trap" feel half-assed. Why should your trap be blessed? Not to mention "Krispy Kreme" just ruined donuts for me. You would think that naming a song after his dead friend would help spark some motivation. Yet, "RIP Max" might be a contender for the worst song on this album. Smokepurpp's vocals sound horrendous; auto-tune can't even fix that. If you're going to do a tribute to someone, at least do it justice.
Essential Tracks
1. ) "I Don't Know You" ft. Chief Keef, Yo Gotti—This is one of the best songs on the album. But that's not saying much. This song survives because of Keef and Gotti's contributions. Otherwise, there isn't anything memorable about Smokepurp's verse.
2.) "Hold It"—This TM88 beat is the best instrumental on this project. It's infectious and makes you want to move. Smokepurpp rides the beat on this well. It's barely a full two minutes in length though. It's like he couldn't find enough to say, which is really a problem throughout this entire project. Even though this song survives off of the production, this had real potential.
This could've been Smokepurpp's equivalent of Playboi Carti's "Magnolia." The beat is an absolute banger without question. I wish Smokepurpp had found the willpower to stretch this to three minutes.
3.) "Count Up" ft. DRAM—This song probably has the most potential to be a hit for Smokepurp. DRAM delivers a good guest verse as well. The chorus is pretty catchy and the instrumental doesn't feel as monotone and redundant as the other ones on the majority of the project. This could've just as easily been a Chief Keef record.
4.) "To the Moon"—If I was on drugs, this would be the default song I play from this album. It's a good song to just vibe to. If nothing else, the instrumental will stay in your head.
The Verdict
Altogether, this isn't a great first impression from Smokepurp. He should probably do less drugs and figure out how to come up with some worthwhile content. By the time someone finishes this album there are only a few memorable songs. Worst of all, he sounds too much like his contemporaries. If you can't distinguish yourself from the crowd you'll be submerged by it. Deadstar is a D+.
Reader insights
Be the first to share your insights about this piece.
Add your insights