Loco - 'HELLO' EP Review
A Fantastic Showcase of Talent in EP Form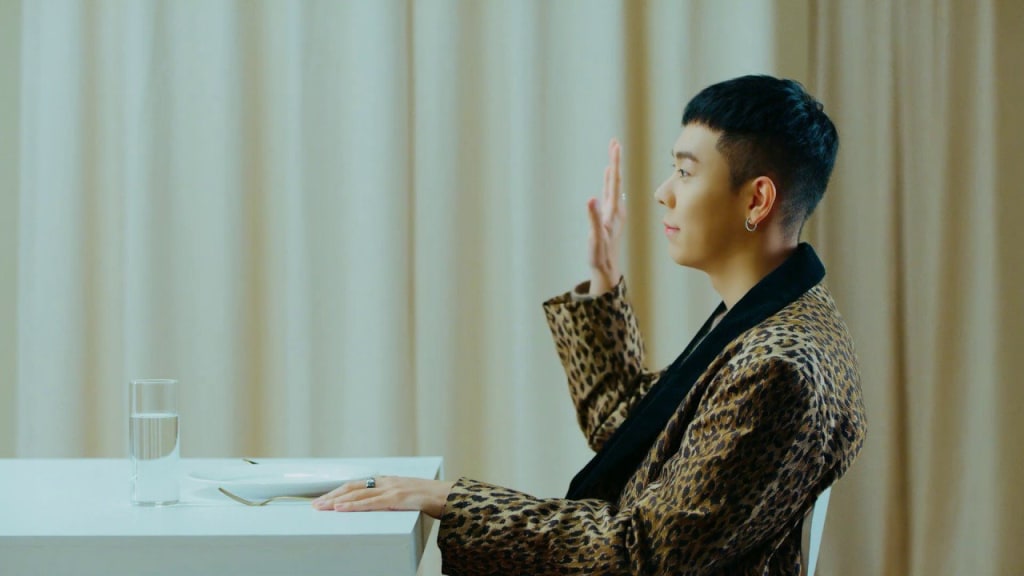 Since signing to AOMG back in 2014, Loco has been a mainstay in the Korean hip-hop scene. The 29-year-old has shown constant versatility, near unmatched consistency, and has a body of work a lot of artists can only dream of having.
Now, as a final gift before military enlistment, Loco has released the HELLO EP. His final release for approximately the next two years, it's one that has deservedly had a lot of buzz surrounding it. With stacked features from the likes of Zion.T and pH-1, as well as production from names such as Gray and Woogie, it's fair to say that the rapper is ready to go out in the best possible way.
And he does just that.
The track "It's Been A While" is as close to a perfect sendoff as you can get. Lyrically heartfelt but sonically smooth, Gray's production helps aid Loco's distinct style tremendously, in turn making for a terrific song full of relaxed energy. The rapper's flow throughout is fantastic, and Zion.T's polished vocals allow for a catchy, easygoing hook. It feels like something tailor-made to be the final release before a hiatus, and there's no doubt it'll remain a focal point on fan's playlists for years to come.
Preceding that is opener "NOTHING," a melancholy sounding track with a tone-heavy guitar riff constantly present. Much like a lot of Loco's work, it feels introspective, and it's a poignant track to revisit to give a more attentive listen to. The rhythm is perfect, and the structure is interesting enough to give the song some added replay value.
"Tangled" feels a little more uplifting, with the beats a lot more vibrant, and pH-1 and Loco bouncing off of each other with ease. It feels like a natural collaboration, and is an excellent showcase of two hip-hop stars who have truly found their groove.
Elsewhere, "Some Beatmaker" is a real highlight, with a more traditional sounding, almost restrained hip-hop instrumental base layer allowing for Loco, Woo, and Yee Sang to build on it with their unique stylings and have their talents emphasised. It has a sharp but cool vibe to it and fortunately doesn't have too much aggression, ensuring this freestyle sounding number still fits with the tone of the EP.
Surprisingly, the penultimate offering "Goodbye" is a song that does the complete opposite to what you might expect. Rather than get emotional, the AOMG star taps into the bubblegum energy seen in releases such as "OPPA," building this track as a fast-paced mood-raiser. The guitar riffs are colourful, and the lively instrumental track helps raise the song further.
Loco has never done things the conventional way, and this EP is further proof of that. It doesn't feel like a goodbye, or even any sort of emotional release as a whole, but rather a fantastic selection of songs that tremendously build on the artist's groundwork set in 2018. Over the last few years, the 29-year-old has become and solidified his place as one of the top rappers in Korea, and this six-track offering is all the proof you need of that.
The final track "HOW" does seem to have some air of sentimentality to it, however, with the slow, plodding instrumentals creating a somber mood. The vocals are raw and impassioned in places, and the instrumental ending feels touching. It's a great change of pace from some of the accompanying tracks, and shows the skill of a rapper who will be sorely missed for the next couple of years.
To conclude, this EP is as close to perfect as possible. It has varying moods, tempos, and styles, and is accessible to almost everyone. It's hard not to get engrossed in the music, and given this is the last release from Loco for a long while, it's one last reminder that this is a rapper at the peak of his powers. Whether wholly down to this release or not, everyone will be anticipating whatever Loco does following his mandatory military service, and if HELLO is anything to go by, it'll once again blow expectations out of the water.
EP Rating - 9.5/10