Kenny Wayne Shepherd Keeps the Rock Rolling
And Never Forgets 'Blue on Black'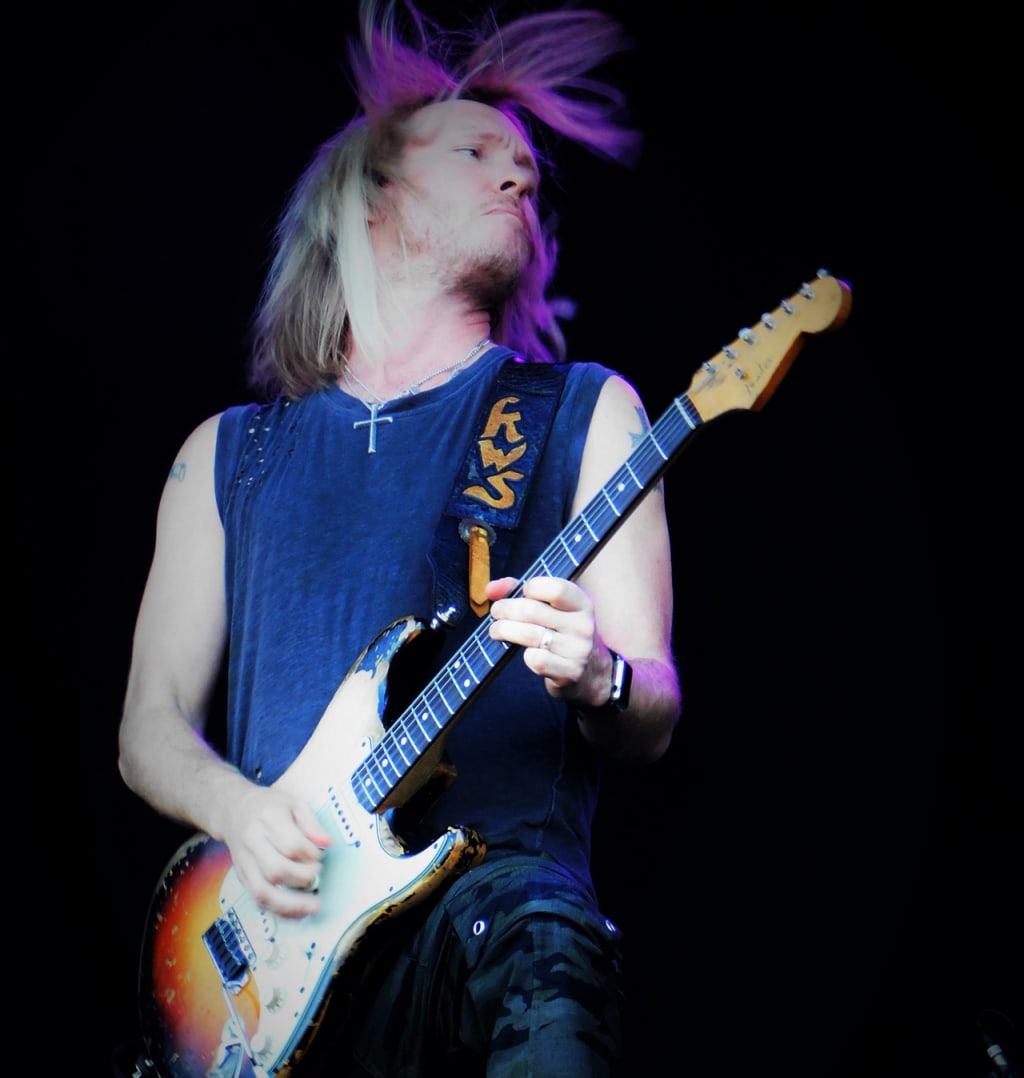 Although he just turned 40 this year, Kenny Wayne Shepherd has been performing on center stage for over 20 years. At the tender age of 16, he was recognized for his vocals and guitar talent. Since that time, he has sold millions of records and received five Grammy nominations.
The Kenny Wayne Shepherd band, which includes Joe Krown, Noah Hunt, and Chris Layton, has been enjoying success on the tour as their latest album, Lay it Down, was No. 1 on Billboard's Blues chart for eight weeks.
Shepherd sat down at the Bourbon & Beyond Festival to talk about his latest music, and the importance of the song that everyone will always remember.
One-on-One with Kenny Wayne Shepherd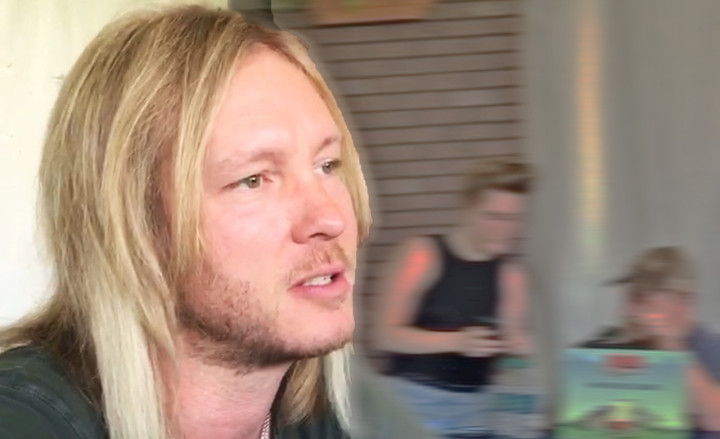 Marcia Frost: You started really young. Do you think you were more confident then because you didn't know any better? Or, do you have more confidence in your music now?
Kenny Wayne Shepherd: Well, I was a little oblivious. As a kid, it was just 'Wow, I get to play on stage.' I was really nervous the first time I ever got on stage, but once I did that, I had some confidence in my ability to at least not get booed off the stage. I put my band together and we started doing shows.
I was just thrilled that people were showing up and hearing me play guitar because I went from literally playing in my bedroom to playing on stage with 5,000 people applauding. I never really got stage fright or that kind of stuff. I feel like this is my purpose and my reason for being here.
You've been playing 'blues rock' for 20 years. Is that the niche you expected to be in this long?
This is what I do, but, also, as an artist I like to reserve the right to explore different sounds and different genres.
We did some of that on this record (Lay it Down), like the blues. The blues is the foundation of the whole album, but we mix it with, obviously rock, and a bit of a country influence on a few of the songs. There's a little R&B influence as well. There's a track called "Diamond & Gold." We kind of branched out in a lot of different areas and took blues music into a lot of different directions.
I look at somebody like Eric Clapton as a great example. He's a guitar player, he's an artist, first and foremost. He's done everything from 'Lay Down, Sally' to 'I Shot the Sheriff' to 'Layla,' and his fans embraced him and his muse. Whatever he wanted to do, they supported him. We have a fan base whose supported us for almost 25 years. I appreciate that. It enables me as an artist to explore different things. That keeps it interesting for all of us.
How did you end up living back in your hometown of Louisiana?
My family (wife Hannah Gibson, as well as two sons and a daughter) is there, my business is there. I also have a place in California. My wife's family is all out there.
With those two homes, why did you choose Nashville as the place to record?
I've always written with people from Nashville. That's from day one. I've always found that blues music and country music are very closely related. It's interesting that you see other people in my genre now going to Nashville.
I recently spoke to Tom Petersson of Cheap Trick and he told me it's not just a country music place anymore.
It is, because it's country's real music city, but I've done it there since I started writing my first album in 1993, but now, everyone is going there to do that.
For your new album, 'Lay it Down,' you collaborate with many different people…
Well, my new record is my band, but I started writing with different people to push myself outside the comfort zone. I also wrote a lot of songs for this record and for the next one with Mark Selby & Tia Sillers, who I've written with since my first album. I also worked with a new producer and a bunch of new songwriters.
What song means the most to you on that album?
On any given a day, it can be different. 'Louisiana Rain' is very special. 'Lay it on Down' is certainly one of the most special. As far as crowd favorites, since we are doing almost the whole record in the show, the crowds really respond to 'Diamonds & Gold' and 'Down for Love.'
Do you ever get sick of 'Blue on Black?'
No, that's the thing. When you write a great song, it's always a great song.
It is on the top of my list.
Thank you. It's not cliché, it's not a trendy thing so you feel like goofy doing it now. It's a timeless song. That's what you hope to do. It's become one of those songs that gets played on classic rock radio, along with 'Freebird,' 'Stairway to Heaven,' and songs like that.
I've never tried to pursue trends, or pop culture in music, because when you do that, at a certain point, when you get older, it will seem a little weird to. I think a lot of the music that these young people are doing today, if they are still doing music in their 50s, they won't be able to sing most of the songs they are recording as kids. It will seem absolutely inappropriate.
The Rolling Stones are out there in their 60s.
But, they've done rock and roll which is cool, but this pop music today is really funky. They sing about all this nonsense, and their kids and their grandkids won't want to hear them. I've always tried to stick to what I believe to be quality, timeless music.
What do you think about this festival, Bourbon & Beyond?
Food is a big element and just because I don't drink doesn't mean other people can't enjoy it. Obviously, there's lots of great music for a first-year event. They've done it in a very professional matter.
Visit Kenny Wayne Shepherd's website to see where he will be touring in 2018.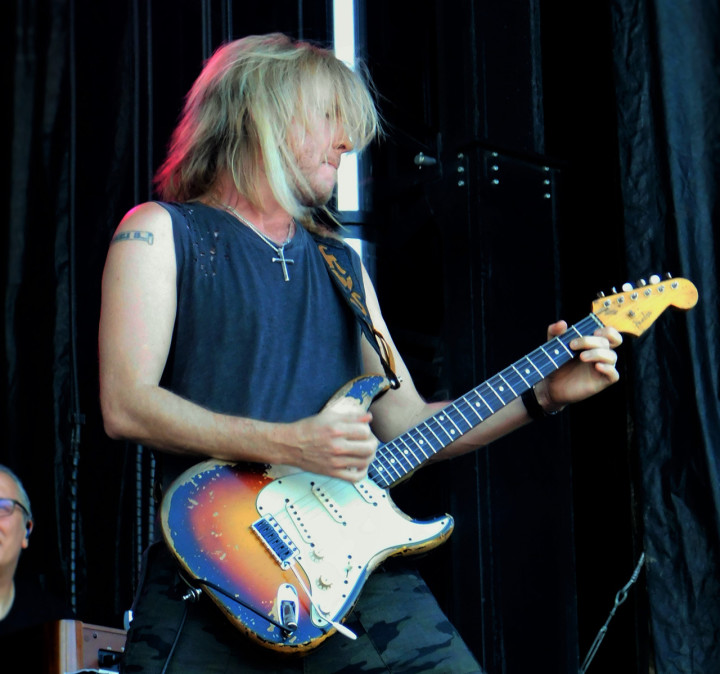 interview

Marcia Frost
I am a well-published lifestyle journalist, who specializes in travel, food, and wine. I also wrote about music as a teen in the late 70s & early 80s. I'm back at it again, mostly writing about the same bands I covered decades ago!
See all posts by Marcia Frost →