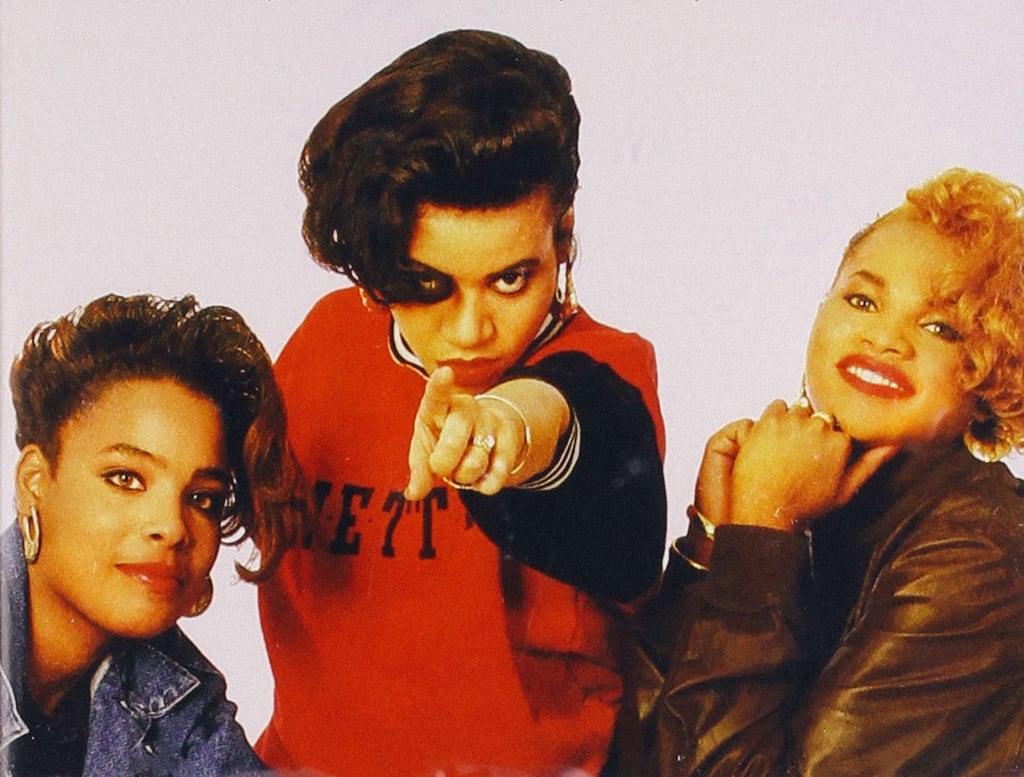 The rap industry, like most things, seems to be dominated by men. However, a little digging will show that there are a number of iconic female rappers who deserve more credit than they are getting. These women have helped to contributed to the world of rap and hip hop and have made a lasting imprint on the genre. Indeed, many of the most popular techniques and formats of rap might not be what they are without the influence of these women.
Lauryn Hill's Miseducation of Lauryn Hill is still considered by many to be mandatory listening for all young people. Although she may be best known for her singing abilities, don't forget that Lauryn knows how to drop some rhymes as well. Her tracks on The Fugee's album The Score give ample evidence of her ability to compete with the best female rappers. Lauryn helped pave the way for women to take a more active role in using rap as a vehicle for social commentary and catharsis. As a result she is still adored by millions of fans the world over.
Foxy Brown started rapping when she was fifteen years old, and has a number of notable accomplishments under her belt. Many credit her with helping to pave the way for future female rappers, and for being one of the first voices of her generation to make it rapping. Foxy Brown helped to make the careers of figures like Jay-Z the smash success they are today. She'll be remembered for her time in the New York rap scene and her collaborations with some of the other iconic female rappers on our list.
One of the first female emcees to gain a huge following, Queen Latifah is still going strong and wowing people with her capacity to deliver high quality entertainment, as well as social commentary. "All Hail the Queen" and "U.N.I.T.Y." were some of the most important songs ever recorded in the history of hip hop. She has received nearly universal praise for her ability to clearly and effectively communicate a message while entertaining at the same time. While she has spent more time on the silver screen these days, Queen Latifah will always be known as one of the pioneers not only of females in hip hop, but of the genre itself.
UK Rapper M.I.A. is a clear candidate to be on any list of the most iconic female rappers. She persevered through a series of difficult situations to produce some of the best songs of the decade. Her music is known for its ability to seamlessly incorporate different world sounds while at the same time producing a recognizably hip hop feel. As a result she shot to stardom and is still looking for new ways to incorporate different and unique sounds into her music. As tremendous fans we hope that she continues her success and keeps dropping some of the hottest tracks to come out of the UK.
Lil Kim got famous initially due to her association with the biggest names on the New York rap scene, Notorious B.I.G. and Sean, Puff Daddy Combs. However Kim wasn't just there to be eye candy. She is noted for her strong lyrics advocating for female sexual empowerment and her efforts to prove that women can be just as nasty as men. She has collaborated with a number of the other artists on this list and is also famous for her cutting edge style. For these reasons and more it is easy to see why Lil' Kim makes the list of iconic females rappers.
There's no question whether or not Salt-N-Pepa belong on this list. They are recognized as the best selling female rap group of all time. When you look over their catalog it isn't hard to see why that might be the case. With huge hits like "Push It," "Shoop," "What A Man," and many more. They were one of the first all-female rap groups to make a big splash in the industry and it can be argued that they paved the way for some of the other groups on this list. The group continues to get attention, and recently had a reality show that followed their lives.
There may not be a more creative force in the world of female rappers than Missy Elliot. Her solo work and collaborations with various groups over the years have produced some of the most over-the-top funky, off the wall tracks that have ever been cut. Her album Supa Dupa Fly and songs like "Beep Me 911" helped make her a star in the 1990s, and her ability to continue entertaining millions makes her a star to this very day. She is also noted for her fearless take on fashion and has long been recognized as a fashion icon.
It's hard to talk about the history of rap without talking about rap beefs, and Roxanne Shante may have the first widely followed rap beef in history. She was the central figure in "The Roxanne Wars," a series of diss tracks back and forth between her and her associated crew and another group who had released a single making fun of a girl named Roxanne for not wanting them. The rest is history. She still occasionally appears on singles but has largely stayed out of the public eye, no small feat for one of the most iconic female rappers in history.
Atlanta born group TLC consisted of Tionne "T-Boz" Watkins, Lisa "Left Eye" Lopez, and Rozonda "Chilli" Thomas. Together they formed what would go on to be one of the most successful female rap groups of the late 90s. CrazySexyCool is the only album from an all-female rap group that the RIAA has certified as diamond, meaning it has sold more than 10,000,000 units. The group was notorious for its problems with each other, the law, and their record label, but they still managed to produce some of the most powerful songs of the era. The group lost steam when Lisa Lopez died in a car crash in Honduras, but many fans still remember and treasure the memories they made with TLC's songs.
The female representative from Fat Joe's Terror Squad, Remy Ma is a Grammy-nominated artist and one of the most iconic female rappers. She initially started learning from Big Pun, convincing the rapper to mentor her after a free-styling session. Remy has had some unfortunate troubles with the law in recent years, but she plans to get back in the studio as soon as she is able to show that she's still got what it takes to be successful.
As you can see there are a number of female rappers who have shaped the way we listen to music. Many of these women have helped pave the way for greater female participation not only in rap but in many facets of the entertainment industry. While each has her own unique traits, one thing they all share in common is that they are all iconic female rappers.
About the Creator
New Orleans raised, a retired self taught sax player who spends his time keeping jazz alive through his writing, reviews, and occasional show.
Reader insights
Be the first to share your insights about this piece.
Add your insights