How Chief Keef Influenced an Entire Generation of Rappers
The Chicago rapper's influence should not be ignored... unfortunately, it is.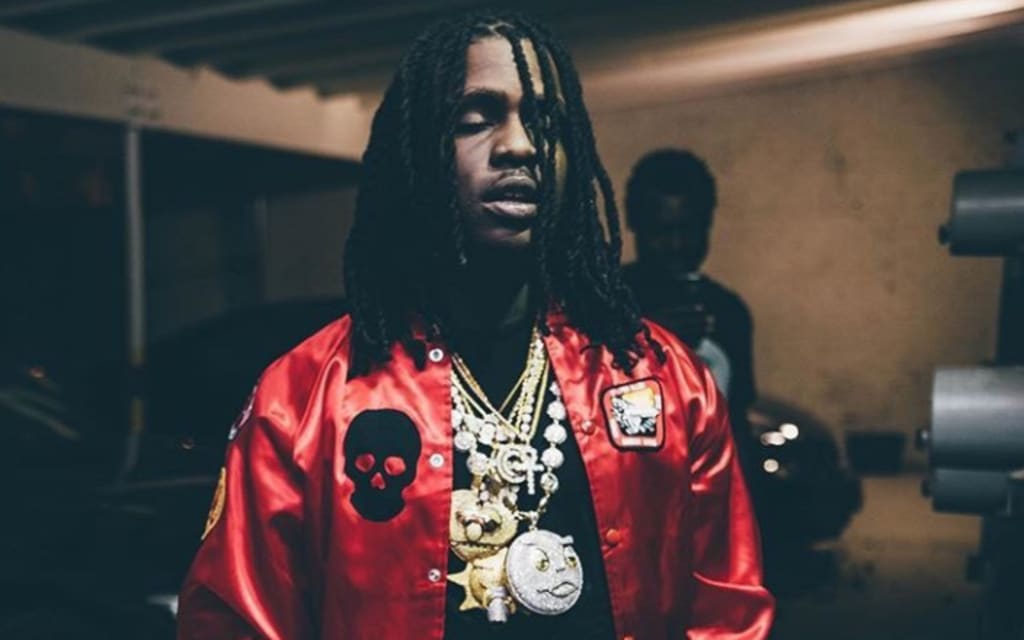 Chief Keef's influence should not be understated. Unfortunately, it almost always is. The near-veteran Chicago rapper paved the way for more rappers than you can count on two hands, yet he still isn't considered anything more than a goofy mixtape rapper who's fallen past his prime. Sure, there are many writers, fans, and critics who give Keef his fair shake, he still isn't given his due credit by the public at large. The influence of Chief Keef is far-reaching and has affected an entire lane of rappers who enjoy massive cultural success today. Artists like Lil Pump, Playboi Carti, Lil Uzi Vert, and many more are essentially building their fortune on the back of a sound that Chief Keef created back in 2012. From the disconnected, staccato, flows and production style of Lil Pump and Smokepurrp, to the spacey and melodic auto-tune singing that Carti and Uzi practice, Keef's influence spans across stylistic borders.
Chief Keef came to prominence in a time where "internet rap" was still a defining label. There is no longer a distinction between "internet rappers" and regular rappers, but in 2012 a clear line existed. Keef originally made his name in the streets of Chicago's south side, penning gritty hood anthems like "Bang," "Do It For My Town," and "John Madden." However, Keef's true rise to fame began when he released a video on YouTube for a song simply titled "I Don't Like." The track quickly blew the doors off of the rap community, causing mainstream publications like Noisey and Pitchfork to take note. The song's nihilistic and largely violent lyrics caused controversy amongst some who believed that Keef was perpetuating an already rising rate of violence in Chicago's low-income communities. For most, however, the song's shallow disconnect and general disdain for authority became a massive selling point.
The success of "I Don't Like" caused an entire movement of Chicago hip-hop to explode in popularity. The movement was called "drill," and was largely influenced by gang violence. Opposing gangs would use songs to send messages to each other, often threatening and leading to real-world physical violence. The death of Lil Jojo was highly publicized at the time. JoJo was a young Chicago drill rapper who was gunned down after beefing with Keef and his crew. This tangible, real-world violence turned many rap fans off of the drill movement. However, it continued to rise in popularity, particularly with the release of Chief Keef's debut Finally Rich and Fredo Santana's debut It's a Scary Site.
While "I Don't Like" and Finally Rich were massively successful, the general listening public seemed to enjoy Keef's personality and antics more than they did his music. Sound familiar? That's probably because it is. The same thing could be said about many modern artists today, such as Lil Pump, Tekashi 6ix9ine, and Trippie Redd. Chief Keef basically invented doing stupid shit on the internet to promote your music. Some of his more famous stunts include posting an Instagram video of a woman giving him head, telling Katy Perry to "suck the skin off [his] dick," and calling Lupe Fiasco a "hoe ass nigga" and threatening to slap him. Even Keef's initial backstory was riddled with intriguing, yet somewhat disturbing anecdotes. His hit video "I Don't Like" was filmed in Keef's grandmother's house because he was on house arrest and unable to leave. His house arrest stemmed from a 2011 arrest where he was charged with aiming a gun at a police officer and then fleeing. Stories like this only added to the Chief Keef lore and helped create a fervent fanbase that loved him for who he was. Unfortunately, there were quite a few people who were only around to watch the freakshow, and once it stopped being entertaining, they left as quickly as they'd arrived.
The rise and fall of Chief Keef can largely be linked to the rise and fall of drill music in general. An entire scene was discovered and then abandoned in about eight months. Millions of rap fans around the world tuned in and got a front row seat to the horrific gang violence in Chicago. They witnessed the brutality and lack of regard for human life. Some claimed that the music was causing the violence, while others understood that the music these young artists were creating was simply an expression of the reality they lived in every day. A reality that, while largely ignored, obviously still exists.
After the gang violence lost its lustre, rap listeners moved on, searching for the next tragic story to exploit. This left the drill movement with nowhere to go but down. The music industry lacked opportunity, as label heads and fans alike were no longer interested in the hardened, street rap stars that Chicago was producing, while the violence, drug abuse, and trauma that pulsated through these neighbourhoods continued. Dozens of drill artists have fallen victim to the violence that exists in these communities. The death of drill legend Fredo Santana was the most notable, largely due to his affiliation with Chief Keef, but even then, rap listeners at large ignored it. The trauma and tragedy of an entire city had been glorified, exploited, and then quickly abandoned.
Drill rappers today do see some success, but it is nothing compared to the heights that rappers like Keef, Fredo, and Lil Durk were able to reach. However, the artistic influence of drill artists is as vast as it is almost unnoticed. Artists like Tekashi 6ix9ine and Lil Pump couldn't have existed without the drill movement's unapologetic nihilism and penchant for rhythmic, unflinching chants that stay stuck in your head. "Gucci Gang" doesn't exist without "Don't Like," just like GUMMO doesn't exist without Lil Durk's "52 Bars." Even the lingo used by modern Soundcloud rappers is lifted from Chicago. Popular terms like "clout" and "eskettit" were originated by Lil Durk and Lil Reese, respectively.
In all honesty, it's sad to see the drill movement suffer a fate similar to other flash in the pan trends like ringtone rap and rock rap. There was, and still is, so much creativity bubbling on the streets of Chicago. It'd be great to see drill artists reach massive mainstream success again. Unfortunately, it seems that the original creators of today's popular rap culture will largely go unnoticed.
About the Creator
Kyle Mantha is a writer from Ottawa, Ontario, Canada. You can find him on Twitter (@popejeans) making fun of your favourite rapper.
Reader insights
Be the first to share your insights about this piece.
Add your insights