How 'lllmatic' Went From a Commercial Flop to a Genre-Defining Classic
Looking Back on the Classic Album 25 Years Later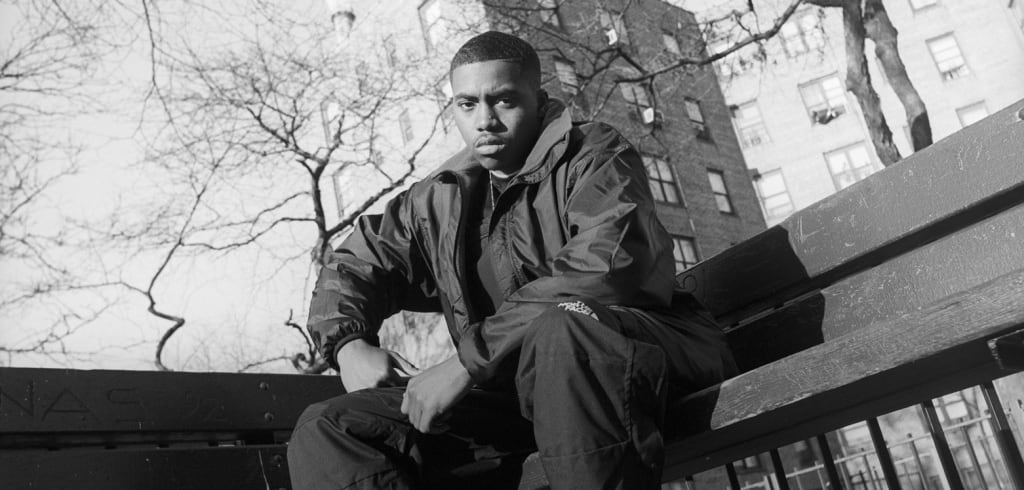 The year is 1994. The location Queensbridge, New York City. 20-year-old Nasir Jones is fresh off the release of his debut album Illmatic, which, surprisingly, clocked in at a mere 59,000 copies on the first week. While 59k may seem like a solid first week, in 1994, when you still had to buy albums, it was almost nothing.
By the end of the month, it was official: Illmatic was a commercial flop. Despite the immensely positive critical reception it received, the sales were in rough shape. This may surprise you, considering the fact that Illmatic is now largely considered the single greatest hip hop album ever made. Rap fans can rarely come to a consensus on anything, but the idea that Illmatic is at the top is nearly universally held. So how did a complete and utter flop come to be known as a genre-defining classic?
To find out, let's take it back to 1991, when the rap group Main Source dropped the track "Live at the Barbeque," featuring Nas' first publicly released rap verse. The young rapper opens up the track, spitting some of the most scathing lyrics that had ever been put to wax.
"Street's disciple, my raps are trifle
I shoot slugs from my brain just like a rifle
Stampede the stage, I leave the microphone split
Play Mr. Tuffy while I'm on some Pretty Tone shit"
The kid was lyrically dexterous, playing between the beats like it was his second home. However, it was the second set of lines that really set the scene on fire.
"Verbal assassin, my architect pleases
When I was 12, I went to Hell for snuffin' Jesus
Nasty Nas is a rebel to America
Police murderer, I'm causin' hysteria"
The shit was cold, and listeners were shocked to hear it come out of the mouth of a 16-year-old. Despite his young age, Nas destroyed the track in its opening moments. No one else could even compete. A young rapper would typically try and capitalize on a hot verse, but Nas was no typical young rapper. He ducked back underground to focus on his craft, and it was nearly a year before anyone heard anything from him again.
In 1992, Nas was approached by MC Serch, a New York emcee and businessman. Serch wanted Nas on his upcoming solo project "Return of the Product." The two recorded a track titled "Back to the Grill." Serch was so thoroughly impressed that he took Nas under his wing, becoming his manager and quickly securing him a deal at Columbia Records.
Columbia wasn't the first label that Serch approached. He initially brought Nas' hastily recorded demo to Russell Simmons of Def Jam Recordings. Simmons turned down the demo, stating that Nas "sounded too much like G Rap," referring to legendary New York emcee Kool G Rap. "He wasn't with it," said Serch. "So I took it to Faith [from Columbia Records]. Faith loved it, she said she'd been looking for Nas for a year and a half. They wouldn't let me leave the office without a deal on the table."
At the time, Serch had been enlisted to curate and produce a soundtrack for the film, Zebrahead. He used this as an opportunity to release Nas' first solo single, "Halftime," which later wound up on Illmatic. The track was a success, launching Nas into that weird pseudo-underground status that many rising acts find themselves in.
Now that the deal with Columbia was secured, it was time for Nas to finally record an album. MC Serch took on the role of executive producer, and began the process of enlisting producers for the record. Due to his reputation in the underground scene, many of hip hop's top producers were eager to work with Nas. DJ Premier was one of the first beatmakers hired for the project. Before recording began, he listened to "Halftime" religiously.
"When I heard 'Halftime', that was some next shit to me. That's just as classic to me as 'Eric B For President' and 'The Bridge'", said Premier. "It just had that type of effect. As simple as it is, all of the elements are there. So from that point, after Serch approached me about doing some cuts, it was automatic. You'd be stupid to pass that up even if it wasn't payin' no money."
Shortly after Premier joined the team, veteran producers Large Professor, Pete Rock, and Q TIp were brought on. Nas also enlisted LES, a childhood friend and local producer from Queensbridge. They began recording in 1994, and expectations were high. The title "Illmatic" was first talked about in an early promotional interview with XXL's Rob Markman. Nas explained that the title meant "Supreme ill. It's as ill as ill gets. That shit is a science of everything ill." It was also a tribute to his deceased friend, Illmatic Ice.
As recording went on, hype in the hip hop community started to grow. In a 1994 interview with The Source, Nas expressed his extreme confidence in the record, stating "This feels like a big project that's gonna affect the world."
Finally, after three years of hype behind Nas' name, Illmatic was released on April 19, 1994. Despite all the anticipation in the streets, the five singles released by the label failed to achieve any significant success on the charts. "Halftime" clocked in at number eight on the Billboard charts, while the other singles failed to even chart at all. MC Serch blamed the poor commercial performance on an alleged bootleg operation. Serch claimed to have found 70,000 bootlegged copies of Illmatic in a garage in Queens, with a makeshift cover art featuring Nas being crucified on a cross. The bootlegging claims have been disputed by some fans, so it's hard to tell how much truth there is to it.
Regardless, "Illmatic" was a commercial failure. However, the critical reception was entirely different. Critics and writers hailed the album as a masterpiece. It received the highest possible score of "five mics" from highly influential hip hop magazine, The Source. Illmatic was the first album to receive the coveted score since then editor-in-chief Reginald Dennis put a moratorium on them. It was also the first solo album to ever get five mics.
Despite its success among critics and hardcore hip hop heads, Illmatic failed to gain momentum among general listening audiences. A lot of crazy stuff was happening in 1994. Puff Daddy had started Bad Boy records, The Notorious B.I.G released the now-classic "Ready to Die," and the East Coast vs. West Coast beef had just started to kick off. All of this commotion in the game caused Illmatic and Nas to fall by the wayside. He still had respect in New York City and in various underground circles, but he was not achieving the mainstream success that he was expected to. Illmatic was passed over at all the major award shows, with most of the shine going to Biggie's Ready to Die.
Following the commercial failure of Illmatic, Nas started to focus his efforts into a more mainstream-friendly sound. This shift in direction can likely be attributed to Biggie's success at The Source Awards, which Nas had to take out a loan to buy an outfit for due to his financial status. He began dropping guest verses on other artists tracks, dubbing himself "Nas Escobar." There was a distinct tonal difference between "Nas Escobar" and the "Nasty Nas" that burst onto the scene in the early 90s. He ditched the intricate rhyme schemes and hardcore, frontline lyrics for a more smooth, cool, mafioso-inspired approach, similar to that of artists like Jay Z and Biggie. This stylistic shift proved to be successful, as "It Was Written" sold 270,000 copies in the first week, over four times as many copies as Illmatic. The album was certified platinum in a matter of months.
This success sent Nas down a career path that, while fruitful, resulted in a lack of "classic" albums. Illmatic is pretty unanimously regarded as Nas' best album, and is sometimes considered to be his only good album, along with It Was Written. His subsequent efforts such as God's Son, Untitled, and the poorly received Illmatic sequel, Stillmatic are largely considered to be inferior to his first two albums. So how did Illmatic become such a popular record, despite its poor commercial performance? The answer lies in the "backpack rap" scene that emerged in the late 90s and into the early 2000s.
It's often said that rock band, The Velvet Underground was a commercial failure, but everybody who listened to them went out and started their own band. The same can be said of Illmatic. It wasn't a popular record, but it influenced an entire movement of lyrically focused, boom bap rappers who internalized Nas' breathtakingly intricate polysyllabic rhyme schemes. Artists such as Little Brother, Common, and Mos Def were all influenced by Illmatic, and went on to credit Nas as such. Illmatic's influence reverberated through hip hop for years, and continues to influence modern artists such as Kendrick Lamar and J. Cole.
Due to this influence, fans of hip hop both old and new have gone back to listen to Illmatic. They want to hear how their favourite rappers got to where they are, so they listen to the foundations. Slowly, this cult following transformed into a larger following, which eventually gave way to huge mainstream attention, allowing Illmatic to finally get the credit it deserves. It was certified platinum in 2001, and has gone on to sell hundreds of thousands of copies since then. It's been codified as an essential hip hop album, a classic of the genre, and one of the greatest albums of all time.
I sometimes wonder how Nas' career would have differed if he continued down the stylistic path he set with Illmatic. Would he have seen as much success? He likely would've been more of an underground sensation, becoming peers with the very artists he influenced. However, I don't think that Illmatic would be viewed in the same way had he not switched his style up for It Was Written. The reason Nas is so highly regarded is due to Illmatic's god-like status, but I don't think it would have gained that reputation if Nas topped it. If he created an even better follow-up than Illmatic, it may have been lost among his discography and considered just another highly-acclaimed debut album from a consistently good underground rapper. I don't know that it would have attained the classic status that it did had it not been such an outlier in Nas' discography.
Nonetheless, I'm glad that Illmatic exists the way it does. It's influence has been palpable, and having such a highly regarded album at the forefront of hip hop is insanely good for the culture. After 25 years, it still holds up. There is not a single moment on the album that sounds dated or out of touch. Every kick, snare, hi hat, and lyric holds so much weight it could sink to the Earth's core. Illmatic sounds like it could've came out today, but honestly, I'm glad it didn't.
About the Creator
Kyle Mantha is a writer from Ottawa, Ontario, Canada. You can find him on Twitter (@popejeans) making fun of your favourite rapper.
Reader insights
Be the first to share your insights about this piece.
Add your insights