How and why to trademark your music
How and why trademark guide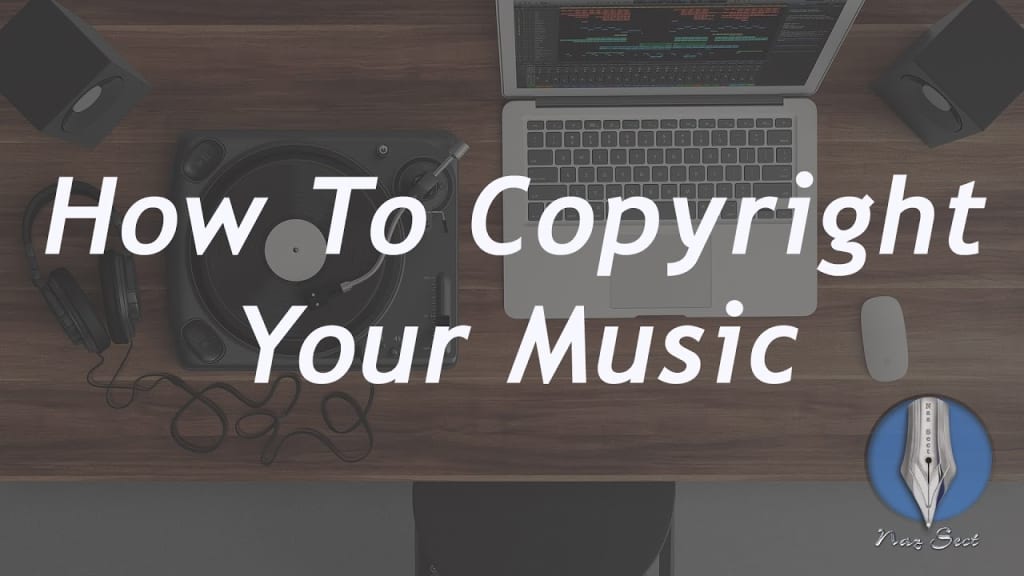 Trademarking your name as a musician offers a chance to officially protect your own creative reputation. Have you ever thought about registering your name as a trademark and questioned what advantages it offers and what actions you would have to take? You can find all the information you seek in this guide.
What are trademarks
Similar to copyrights, trademarks are a type of security. They often defend anything used to promote a product or service. You may legally defend your name in the music business, along with your logo, song names, and words that appear in your lyrics.
Trademarks are used as identifiers to assist consumers in understanding where a product or service is coming from. Trademarks are intended to stop unfair practices, such as when someone mislead consumers by using a name, logo, or slogan that is substantially the same as yours or very close to it.
This implies that artists are legally reassured by trademark protection that other performers or bands cannot use certain identifying characteristics to mislead the audience. For example, it can occur that another band plays under the same name as you, confusing your followers. They can unintentionally purchase tickets for the other band's show instead of yours. If this happens, trademarking the band name will shield you from similar circumstances.
The difference between copyrights and trademarks
So what really distinguishes copyrights from trademarks? Copyrights are used to grant the rights to creative works that have been made via a physical media, such as a digital track, CD, or other formats, and to secure the original works of art. For the protection of practically any kind of creative expression, they are crucial. These include compositions, sound recordings, and performances, as well as lyrics, melodies and other elements.
Trademarks safeguard intellectual property's financial factor whereas copyrights typically safeguard its creative side in accordance with the law. But more crucially, trademarks are intended to safeguard the unique and particular identity of a brand and the product. Referring to the artists name, the name of the song, album or slogan...  Music copyright prohibits the unlicensed copying, duplication, or distribution of a particular work.
Additionally, when a piece of work is created, copyright is automatically produced. However, in order to guarantee that the copyright is kept, extra measures must be taken. 
Why should musicians trademark their name
As previously mentioned, the main advantage of trademark protection is that it shields you from unfair practices and the risk of misleading your target market. Additionally, a trademark registration entitles you to greater protection than provided by common law. You may be legally entitled to cash compensation in the event of suspected infringement if your trademark is protected.
Additionally, trademarking the title of your song or a specific line of lyrics might be advantageous for you, particularly in the case of merchandise. Unauthorised brands and businesses often create products that use the words and phrases of other artists. 
They may not realise that the musicians often have a registered trademark that gives them the legal right to utilise these lyrics. This allows trademark owners the power to prohibit the manufacture and sale of products in violation of the law and even seek compensation for possible financial damages.
In the event that the artist is accused of infringing, trademarks are also advantageous. This is due to the fact that filing for a trademark instantly stops you from infringing on a mark that has already been registered, since the whole procedure is supported by comprehensive study on the subject.
This implies that a trademark may protect you against the possibility of both being accused of infringing upon someone else's rights and having your own rights violated. So, as as soon as you choose to utilise your trademark, it could be advantageous to register it. This is due to the fact that a trademark grants you the authority and priority of use upon registration.
How to trademark my music?
1 Perform an initial google search
The first stage in the trademarking procedure is to do a search to see if your name or the name of your band is eligible for trademark registration. In other words, you need to check if another artist is already using the performance name you've picked. You may get some starting information and insight by searching Google.
Remember that suggested names can't be legally protected if they are too similar to those that are currently in use. This is due to the fact that these names are deemed "confusingly similar" under trademark regulations. This implies that they have the potential to confuse the audience, leading them to incorrectly stream or buy music that they believed was created or produced by someone else.
2 Carry out search throughout your local trademark database
Search on Google is just the first step before examining the trademark database of your local IP Office. The administration of the region in which you presently reside is another option. This phase is very important and helpful since you will discover both the trademarks that have already been registered and those for which trademark applications are still processing.
Furthermore, you may search the Global Brand Database of the WIPO, which has more than 52,210,000 documents from about 73 national and international data collections. You may easily check to see whether a mark that is close to or the exact same as yours already exists and is registered by looking through trademarks in markets that concern you.
You're ready to go if a Google and registry search both seem to show that your chosen name is actually unique. It's time to go to the next phase, which is to complete your application! 
Global Brand Database https://branddb.wipo.int
United States https://www.uspto.gov/trademarks
Europe https://euipo.europa.eu/ohimportal/en/
United Kingdom https://www.gov.uk/how-to-register-a-trade-mark
Canada https://ised-isde.canada.ca/site/canadian-intellectual-property-office/en/trademarks/file-new-or-amended-trademark-or-certification-mark-application
Australia https://www.ipaustralia.gov.au/trade-marks
China https://english.cnipa.gov.cn/col/col2996/index.html
Brasil https://www.gov.br/inpi/en
South Africa https://www.gov.za/services/intellectual-property/register-trademark
Mexico https://www.gob.mx/impi/
India https://ipindia.gov.in/form-and-fees-tm.htm
Check out our website with the biggest online music business contact database that includes music blogs, artist booking agencies, music festivals, radio stations, record labels, Spotify playlists, music online magazines and much more.
https://musicbusinessguru.co.uk/music-biz-encyclopedia
We offer comprehensive artist development services that are suitable for artists at any stage of their career.
https://musicbusinessguru.co.uk/services
Mike Dacombe
musicbusinessguru.co.uk
Reader insights
Be the first to share your insights about this piece.
Add your insights