How to produce and sell your band's merchandise
Sell your merch like a pro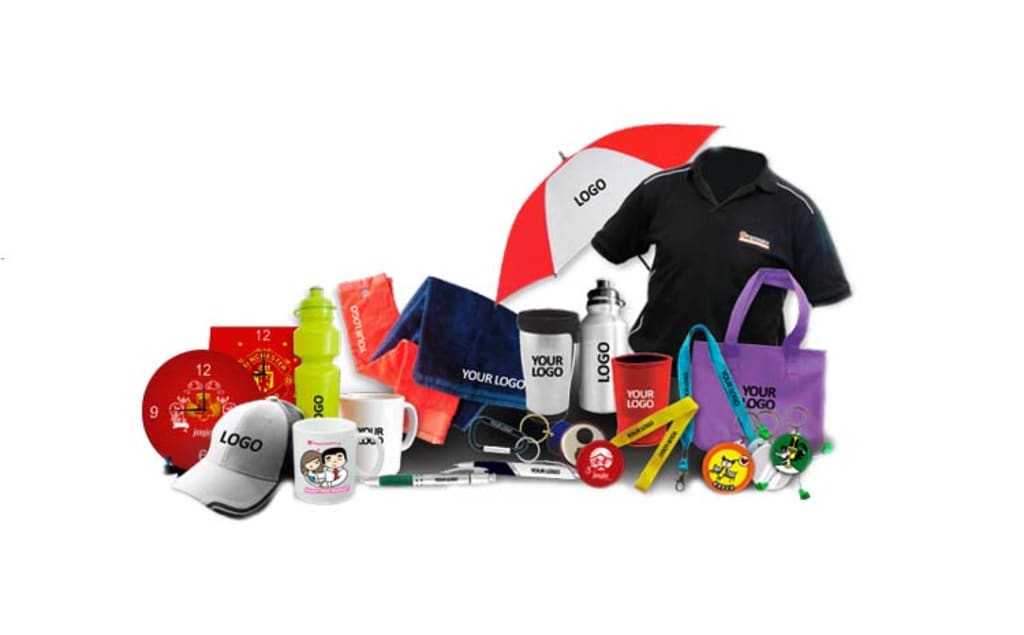 In the streaming era it will be difficult for you to support yourself as an artist only by music sales. In order to be a successful professional musician, you really need to discover other sources of money.
It's useful to think of your music as a free offer that draws people to your performances and sells merchandise if you want to succeed in the music business today.
This sometimes neglected source of income might be the difference between becoming a successful musician and having to give up your ambition and get a "real job". In fact, if you use the advice we provide in this article, it may rapidly become your main source of income.
Here is an example of how much money you may earn from merchandise: Derek Brewer, a music manager with more than ten years of experience in the music business, said in an editorial for Metal Sucks that a mid-level band may earn around $750 each show from merchandise sales. According to Rolling Stone, for the top bands in the world, this may reach $225,000 each concert.
Having a wide selection of attractive goods is one of the finest strategies to promote your band. There aren't many better methods to increase your fan base than to start selling your own merchandise.
As a professional musician, you may sustain yourself by selling merch, which provides your followers a chance to support your band. If done properly, merch may become your main source of money and assist you in supporting yourself and your music financially.
Now that you are aware of the advantages of selling your own merchandise, you must choose what to offer.
Here are some questions any band should ask itself before deciding what sort of merchandise to create.
What type of artist merchandise do you own?
Meet up with your bandmates and consider the merchandise you already have. What products are you ready to make a deposit on?
Even if you probably don't have the same budget as your favourite bands, there are still many things you may pick up from them. What is it possible to recreate on a budget?
What is effective for other bands?
Send a message to local bands you know and inquire about their experience with selling merchandise. Find out from the artists that came before you on this journey what they would change if they could go back in time. You'll definitely get some excellent advice that will guide you about several hazards you would not have been aware of otherwise.
Never be hesitant to contact a band higher up the ladder who is doing very well with their merchandise and ask for assistance. Since musicians are a social community, you're probably going to get some excellent tips.
What do your followers desire?
There is no better method to learn what merchandise your followers are most interested in purchasing than to ask them. You should post a vote on your website and social media accounts asking your followers what they would like to see you produce.
When you get the opportunity, ask your supporters in person as well. They could make an idea that you hadn't considered on your own.
Even if what individuals say they want to purchase and what they actually buy aren't often the same. However the findings of this poll should undoubtedly help you make decisions.
How much can you spend?
Set a budget for your merchandise and follow the plan. When deciding how to spend the money, bear in mind that badges and posters are far less expensive to produce than hoodies and T-shirts. When doing your estimates, bear in mind that you may sell the expensive products for extra money as well.
In order to satisfy all of your followers, it is a good idea to divide your budget across a variety of inexpensive and expensive goods. You may allocate more of your money to such things after you've gained some knowledge and know which ones sell the best.
It's time to put your ideas into action after you've selected what sort of merchandise you're going to produce.
Fortunately for you, creating high-quality band merchandise has never been simpler, regardless of your budget. Here is how .
Make your merchandise.
The first step is to get your merchandise created. You may be able to accomplish this yourself if one of your bandmates is creative.
Don't worry if not. Through websites like Freelancer and Fiverr, you can find a skilled independent designer to make your merchandise with low budget. Spend some money on high-quality designs to create T-shirts and posters that your supporters will be eager to display.
Regardless of the path you choose, be sure to submit the printer high-resolution image files for the final designs. The firm you're working with should be able to guide you if you're uncertain about the sizes.
What other band merchandise can you produce?
There is a ton more merchandise you can create to advertise your band than hoodies and t-shirts. Hats and backpacks with your emblem embroidered on them are a terrific way to get attention to your band since they are another item of clothing that is well-liked by fans. 
For just a few quid, your supporters may demonstrate their support for you by attaching patches and badges to their bags and coats. Although there is rarely a good profit on this sort of product, you should always provide some budget-friendly solutions so that all of your customers can support you.
Another fantastic addition to any artist's merchandise selection are posters. If you've had a professional photo session, it's simple to have the best images made into posters. Additionally, your album image creates a straightforward poster design that your followers are sure to appreciate, and small runs of unique designs are guaranteed to be successful.
How many products should you produce?
It's a smart idea to use a limited run when you're just starting out selling something to protect yourself from failure. Even though buying in bulk would save you money, the last thing you want is to be left with dozens of hoodies that will never be sold.
Spreading your bets by purchasing a few of each item is a wise strategy. You'll rapidly learn what sells well and what doesn't, and you may base future orders on what sells well.
How to produce and sell your merch
Additionally to selling your goods during shows, it's a terrific idea to offer it on your band's website. Setting up and managing your own online shop has never been simpler, and it can increase your retail sales. You can quickly set up an e-commerce page on your website without any web design experience using tools like Shopify and LemonStand. To create an online business you'll be proud of, just sign up for the ecommerce platform that sounds the most appealing to you. Then, just follow the instructions.
Check out our website with the biggest online music business contact database that includes music blogs, artist booking agencies, music festivals, radio stations, record labels, Spotify playlists, music online magazines and much more.
https://musicbusinessguru.co.uk/music-biz-encyclopedia
We offer comprehensive artist development services that are suitable for artists at any stage of their career.
https://musicbusinessguru.co.uk/services
Mike Dacombe
musicbusinessguru.co.uk
Reader insights
Be the first to share your insights about this piece.
Add your insights