Heartbreak Playlist
The grief cycle of a breakup through music, happy Valentine's Day!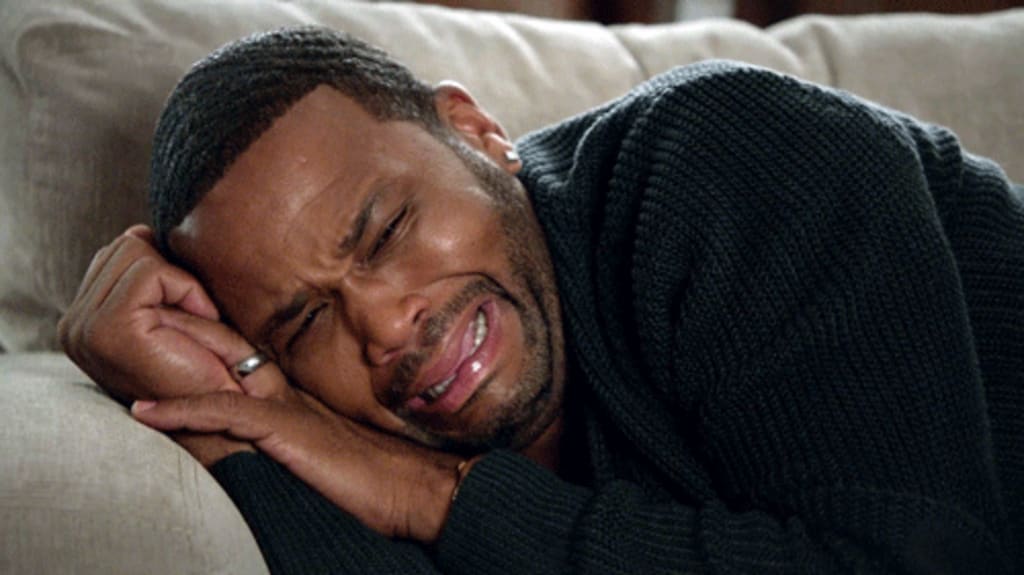 Just in time for Valentine's Day, we have the perfect "Break Up" playlist for you. The day of love, riddled with fake, cheap chocolates, and grocery store bouquets induces gag reflexes for some of us not so lucky in the love department. We've created the perfect playlist to compliment your upcoming grief cycle ride.
It can't be. They are 'The ONE." How can you go on without them? Welcome to denial. That uncomfortable point after the breakup when you still have the slightest glimmer of hope you will work it out. You will work it out... Right?
You only insulted his life choices and mother once, so surely within the next day or two, you'll be right back in each other's arms and ready to deny all the red flags again. You are in the "Don't Speak" point of the breakup. All the hideous behavior traits you were so mad about, aren't really that bad once you think about it. The fear of re-entering the dating scene again kicks in and you are sharpening your pencils for all the poetry and love letters you are about to start writing.
Screw them! It's been long enough now, and they haven't stood outside your window with a boombox (a huge MP3 player that ran on an obscene amount of D batteries for those of you too young to remember them) above their head blaring "In Your Eyes." Your friend even saw them talking to someone else at a crosswalk yesterday and they had 'bedroom eyes.' Welcome to the anger portion of your heartbreak.
The theme song for this point is "You Oughta Know" because they really ought to by now. You were the best thing that ever happened to them and now that you think about it, they weren't really attractive. What were you thinking and were you drunk the entire relationship? This is when you consider burning the belongings they left at your house, but don't do it. You are angry, not crazy. You can get the same therapeutic effects from packing it in a box, and leaving it with the doorman of their apartment building, or letting a mutual friend pass it over.
You've had week or so to get to this point. Now you are swimming in that sea of "How do I fix this?" You are now entering "bargaining;" population one. You know you could accidentally bump into them at the coffee shop on Main they go to every morning. First you need to hit the gym so when they see you, they will go nuts.
The theme song is "Heartbeat" by Childish Gambino. If you try being friends with them, they could see how amazing you are, and then they will want you back. Do you even want them back? They couldn't see what they had when they had you, so do they deserve another chance? You seriously are not sure what the answer is at this point, so you just go to work, try to actually accept the invite from your friends and make sure you look okay. You are actually avoiding everywhere they could be, but you are occasionally open to meeting new people now.
You went out tonight, and despite going somewhere completely unusual and off the map, you ran into them while they were on a date. Hello depression! You felt it in your stomach seeing them with someone else. You were not prepared for this. Your heart feels like it is hemorrhaging out.
The song that best represents your current state is "Unsteady" by X Ambassadors. The waterworks, the ache in your soul, and the box of cookies you have now made a permanent fixture, but will also leave you just like they did. You need a few hours to have a full-fledged pity party.
You know what? You are actually a good catch. Just because they didn't realize it, doesn't mean you have to believe their opinion. You have had your five minute pity party, and cried into your pillow long enough. Yes, you loved them, but if it was meant to be, it would be. You have reached 'acceptance' and you are going to be okay.
The soundtrack for acceptance is "If You Ever Want to Be in Love" by James Bay. The truth is, you don't want them back, but you forgive them and accept your part in the end of it all. You have a date this weekend with a seemingly great guy, and it may not be the last one. If it is, you know that you will be okay. Unbeknownst to you, this will be the point your crazy ex will hear you are healthy and happy, and decide they will try to screw that up, but as of now ignorance is bliss and all is well.
You did it! You successfully navigated the entire grief cycle and what better way to celebrate such an accomplishment than a night of drunken debauchery with your friends. You get the checkered flag and you're "moving on."
Queue "Single Ladies" by Beyoncé and throw Justin in for good measure. Get on that dance floor and shake something. Congratulations on successfully completing the heartbreak challenge. Breaking up is hard, and no one wants to be back in the dating pool, because modern dating is the worst. They aren't exaggerating. It really is a horrific and traumatic time to be single, but it is much worse to be with the wrong person. Get back out there and try again, and now you have the playlist ready to go if it goes horribly wrong. Happy dating!
playlist
About the author
Virtuosity Agency is a Memphis Booking and Management company out of Young Avenue Sound Studios in trendy Cooper Young in Memphis. Music Lovers, talking about music, the industry and all things related.
Reader insights
Be the first to share your insights about this piece.
Add your insights