The 25 Best Genre Crossover Covers
The covers that surprised the hell out of us, and defied genre boundaries.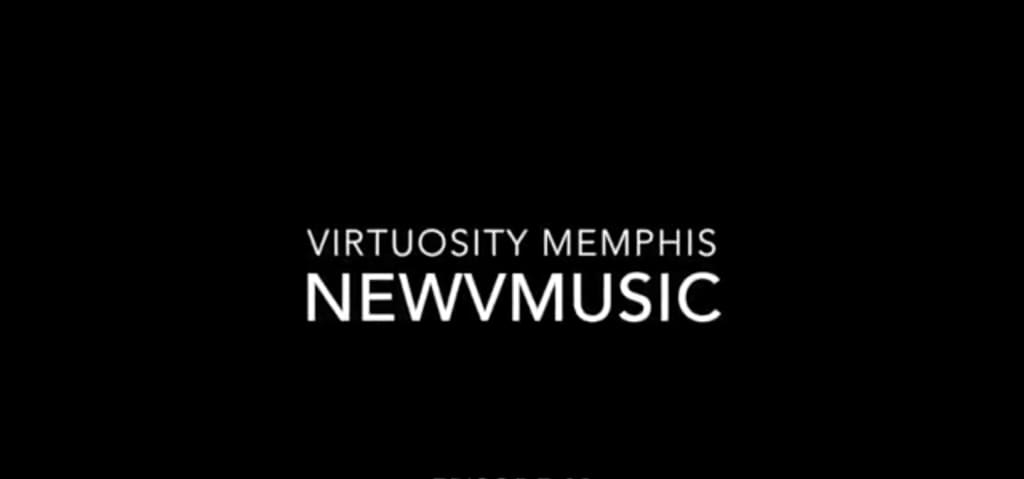 Every once in a while, an artist covers a song and they prove their versatility and expertise in those three or so minutes. They take everyone by surprise and sometimes, dare I say, overshadow the originals. This is a collection of songs that we think cross genres and peak expectations.
Coming in at number 25, Sofia Karlberg covering Queen B's "Crazy in Love." Karlberg, takes the sedated remix of the original 2003 number one hit, from Fifty Shades of Grey, and makes it her own. Karlberg is a Swedish born singer who found fame from uploading covers, with incredible takes on songs such as "Black Hole Sun," "Smells Like Teen Spirit" and "All of Me." "Crazy in Love" captures her vocal range and quality so well, it is fair competition to the original.
Indie Folk, Israeli born, French sweetheart who became famous when Apple used her original "New Soul" in an ad campaign for MacBook Air, comes in at 24 with her rendition of "Toxic." She makes this one her own, with her sultry vocals over a basic rhythm, and simplistic percussion. Her Indie take on this classic 2003 pop song, gives it new life and new meaning.
Rockabilly sensation The Gourds, take a classic Hip Hop song "Gin and Juice" and make it a totally different animal. At number 23, this cover pays homage to culture shock making something absolutely amazing. Snoop Dogg would approve. The banjo, twang and straight southern accents meeting the iconic lyrics is something from another world when brought together.
Not much needs to be said about how incredibly awkward and amazing this one is. Long time crooner, Pat Boone has his way with the well-known Metallica hit "Enter Sandman" and it will stick with you. It's a good as it sounds. Number 22 is one of the most unexpected genre crossovers ever made, yet works.
Late 80s, Early 90s bandThe Sundays cover of The Rolling Stones "Wild Horses" is a definite contender with vocalist Harriet Wheeler's soft intonation. Appearing in Buffy the Vampire Slayer, and the movie Fear, it made it into the pop culture of the era with ease. The Sundays took a classic and gave it their personal flavor, securing it a spot at number 21 of the best genre crossovers.
It was only a matter of time before the Purple master himself made it on this list (the first of several times). Number 20 is Musewith a cover of Prince's "Sign O' The Times" and we like it. Prince was one of the most prolific writers of his lifetime and many artists have covered his music. Muse did it justice, in our opinion.
Notably the song that pushed Limp Bizkit into the limelight is the cover of George Michael's "Faith" and makes the list at 19 of genre crossovers. It takes Michael's pop infused anthem, and gives it a rage and intensity much needed in the late 90s to make it take off. The transformation of the hook into screamo gold tweaks this cover just enough to make it the successful angry clone of the original.
This cover made such a name for itself, you forget it was even a cover, making it 18 on the best genre crossover list. The original was released in 1964 by Gloria Jones. Soft Cell, an English synthpop duo of the early 80s, with Marc Almond (vocals) and David Ball (Instrumentals) released the album 'Non Stop Erotic Cabaret' in 1981. The song "Tainted Love" would set the Guinness Book of World Records for its 43 week stay in the Top 100 charts, which at the time was the longest consecutive residence of any artist.
Love them or hate them, Dixie Chicks did a cover of Fleetwood Mac's "Landslide" which worked! The genre crossover took the 70s ballad and won approval of existing Fleetwood Mac/ Stevie Nicks fans. Recorded in 2001, when the Dixie Chicks were already trailblazing the now common practice of country artist breaking into mainstream pop, they familiarized a totally new generation to this classic song, securing it a spot at number 17.
To the delight of every Gen X'er/ early millennial everywhere, 311 comes in at 16 as the best genre crossover cover. With the remake of The Cure's "Love Song," there was already big shoes to fill. The Cureshaped this generation's music tastes and "Love Song" was one of their biggest hits. When the funk alternative rock band, 311, covered this song, it developed a life of its own. This was their break into mainstream after years of underground success stemming from their self-titled album released in 1995, with tracks like "Down" and "Misdirected Hostility." "Love Song" was nothing like their work before while still staying true to their beach life style. This band who got their name from the police code for indecent exposure after their guitarist was arrested for streaking, took on one of the most romantic love ballads of all time, and did it justice.
Number 15 of Best Genre Crossovers is Chris Stapleton doing a Prince cover of "Nothing Compares 2 U." Sinead O'Connor made this one famous in 1990, after Prince wrote this for the album of his side project in 1985 with "The Family" appearing on the self-titled album. Prince later did an alternate mix of this song with him on vocals, but it has remained locked away in his vault in Paisley Park Studios. Stapleton's raspy but glorious vocals do the painful lyrics justice, without contorting it's structure, a mistake many cover artists make when trying their hand at another's art.
TheNeighbourhood, headed by Jesse Rutherford, released a cover mash up for "Say My Name" (Destiny's Child) and "Cry Me A River" (Justin Timberlake) that is hauntingly beautiful. Rutherford, known for his "bad boy with a broken heart" song vocals, took the two wildly successful classics and bore a new genetically modified musical baby. The slow accompaniment compliments the offspring in the most gratifying sense of the word, securing it a place at number 14. The soft, emotional vocals with a modern jazz feel exuding from the instrumentals, is pleasing and unexpected.
Everyone in Memphis Loves Mavis Staples and The Staple Singers, and would be proud of number 13. A remake of the Buffalo Springfieldtune "For What It's Worth" is a classic in its own right. The Staples' immense vocals, and the pure Memphis sound behind it makes it hard to imagine anyone else ever attempted it. Buffalo Springfield released the original recording of this Stephen Stills' song, in early 1967, which is listed as number 63 of the Rolling Stone's list of The 500 Greatest Songs of All Time. The Staples Singers released late the same year in the UK. The song, which is already a social justice anthem of its time, when paired with the Staples commanding voices, could make it one of the most provoking covers of all time.
Respectively at number 12, the once country song by David Houston, "Almost Persuaded" became a Soul and R&B hit when the incredible Etta James got her hands and voice on it. The song about almost cheating translates from one genre to the next as universal, but when James belts it out, she gives it a little more credibility and direction. Let's face it, Etta James could have covered the alphabet and have you feeling like changing your life. This cover reminds you of James' versatility and fluidity. Somehow she made it sexy, and virtuous at the same time.
Number 11 goes to The Beatles for their cover of the Ray Charles great "I Got A Woman." With the number of Beatles songs on this list, being covered by other artists, it seemed fitting there be one they covered. It's hard to imagine a cover of Ray Charles being successfully done but you can almost picture his signature grin under those iconic black shades as he would sway his head in approval had he been listening to this one. The Beatles put their British Pop spin all in this one, despite not being able to imagine the vocals without the southern draw of Charles, you are quickly redirected in your thought process, to why The Beatles were one of the greatest of all time.
Sadly, one of the gone too soon members (many on this list) of the music industry, Amy Winehouse made quite the impact in her years. Winehouse's cover of "All My Loving" by The Beatles is absolutely gorgeous. Her fierce vocals command attention as she perfectly enunciates the lyrics with the prowess of a magician. She carries this cover with ease over to the Indie Jazz genre making it sound as if it was made for it. Truly deserving of number ten on the list of best genre crossovers, Winehouse sits on a throne with this one.
Iconic. This cover of Dolly Pardon's original made for The Bodyguard soundtrack by the late Whitney Houston, is probably one of the most iconic songs of all times. As much as you love Dolly, you have to sit back in awe of Houston's rendition of it. Even Dolly gives her props. Taking it out of the 'country' realm and pushing to the top of the pop charts, Houston knew what she was doing with this one.
In the number eight spot, deservingly so, is the purple one himself, with his cover of the Jimi Hendrix song, "Red House." You can hear the genius in both, but Prince takes the cover to a new level of badass and puts his signature purple spin on it. You can hear the spirit of Jimi coming through loud and clear, but Prince's sexy, funk ever present to remind you who this really is.
The king of pop's remake of the fab five's "Come Together" comes in at number seven. Jackson's material is some of the most sampled and covered in history, but most don't come near his performance skill and remain primarily in the pop realm of sounds. He was able to make a remake of a classic rock song, and make it completely his own. Jackson is truly one of the greats with his unrelenting ability to make amazing music. This one is no exception.
The Ray Charles cover of The Beatles "Yesterday" is phenomenal. Charles' rough voice tackling this sweet and soulful single makes your hair stand on end. You can hear something personal coming through, bringing it in at number six on the best genre srossovers list.
The song "In The Pines" covered by Kurt Cobain on MTVs Unplugged the year he died, although attributed to Leadbelly stems from Appalachian oral tradition handed down through generations. It has been covered well over 160 times and even singer Dolly Pardon discusses its roots in her family's singing culture. It wasn't quite as recognized until Cobain with his tormented voice created the masterpiece we know today. The dark lyrics and almost devastating melody made it perfect for the tortured, iconic musician. "In the Pines" makes it to number five.
Another Beatles cover, this time by the late Otis Redding, moves into fourth on the best genre crossover. Redding transformed this song into a soul and R&B piece of art. The horns, the vocals, the music are all signature Redding and Barkays. The crown prince of soul, and stax star, Redding created this cover in 1966 which appeared on Complete and Unbelievable: The Otis Redding Dictionary of Soul. He died at 26 years old, the next year in a plane crash with most of his band and manager. One can only imagine the incredible music which would exist had that plane not went down.
Anthony Kiedes and the boys coming in at number three with their take on Stevie Wonder's "Higher Ground." Red Hot Chili Peppers turned a funk soul social anthem into an alt rock/ punk jam and made it work. From their 1989 'Mother's Milk' album, this single was the first major hit to help them achieve mainstream success.
When it comes to covers being as good if not slightly better than the original, Jeff Buckley's version of Leonard Cohen's "Hallelujah" is the prime example. Even Cohen stated of Buckley's rendition, "I wrote the lyrics, but it is definitely a Buckley song." The song released in 1994, on 'Grace,' the only complete studio album he would record before his death in May of 1997. It would later become the anthem for the world during 9/11, and there was a posthumous surge in the album sales from that. The Rolling Stone once compared his voice to that of an "over-sexed angel," and it is argued he was one of the best male vocalists of all time. This cover loans that statement some credibility. Absolutely stunning.
Number one on the best genre crossover list is The man in black with his cover of Nine Inch Nail's "Hurt" in 2002. The powerful rendition by the aging country musician scored him a new generation of fans before his death. Reznor was hesitant when asked by Cash to cover his song, feeling it would be "gimmicky," but became a fan of his version once he saw the accompanying video. The video, containing images from Cash's life won Grammy and CMA Video of the year, and went on to be acclaimed Best Video of All Time by NME in 2011. There aren't many male vocalists who won't list the late Cash as one of their inspirations. This one piece was the 'pis de resistance' of the illustrious musician's career, and he chose an industrial rock block of marble to chisel it into.
song reviews
About the author
Virtuosity Agency is a Memphis Booking and Management company out of Young Avenue Sound Studios in trendy Cooper Young in Memphis. Music Lovers, talking about music, the industry and all things related.
Reader insights
Be the first to share your insights about this piece.
Add your insights