Good Riddance
A Personal Look at Jann Wenner and the End of a Lie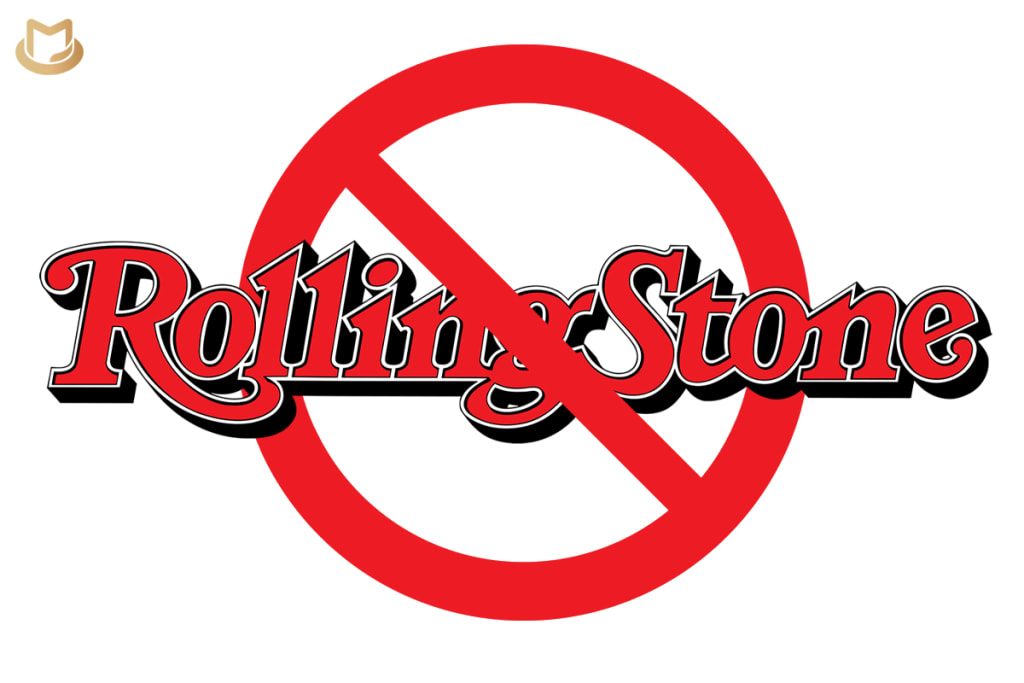 Good-bye...
This began with a message from home.
My brother and I have been sending each other messages on WhatsApp for some time now. Often, we talk about family, friends, politics, and just about anything that comes our way that we think needs a chat. The other day, my brother sent me a link to an article with the title: "Rolling Stone co-founder Jann Wenner removed from Rock Hall leadership after controversial comments".
My brother: "Hey Ken...what is your take on this..."
I really did not want to talk about this. My problems juggling three teaching contracts for three different (very different) schools and concerns about money were all that I could handle at the moment.
But I did have a response:
It is an old story. He was radical for about three years with the magazine, and then he had bills to pay, so he went after the safe option: white, middle-class, Boomers. I had heard earlier comments by him, and anyone reading the magazine in the 70s up to the present day knows that his tastes were for the beige and boring. So sad that he waited this [long] to finally let his true nature show in public.
Finally, I appended the following:
And he has not mattered to me since I picked up my first RS and saw Jimi Hendrix on the cover (just more exploitation). Pathetic.
My brother: "Thanks for your insight"
Well, this was a surprise all around. I never thought that I would become so cynical about a magazine and its founder that I would write such words, and I never thought that my brother would be the one who would kick start this piece (he never read the magazine, but he knew that I did). I cannot ignore what has been said:
"Wenner spoke with [The New York] Times about his upcoming book 'The Masters,' which features interviews he conducted with artists such as John Lennon, Bob Dylan, Mick Jagger and others while at the helm of Rolling Stone."
My brother once bought me a book on the twentieth anniversary of the magazine and I read three separate interviews between Wenner and the three icons mentioned above. They deserve the fame that they brought to the magazine and they were conducted on a level unseen before with popular musicians of the time (the John Lennon Q and A is still a masterpiece in the art of the interview).
And then, in the article, he said the following:
'The people had to meet a couple criteria, but it was just kind of my personal interest and love of them,' he said, adding 'insofar as the women, just none of them were as articulate enough on this intellectual level.'
So, no Patti Smith, Tina Turner (featured on the second cover of RS), Emmylou Harris, Linda Ronstadt (she had quite a run with the magazine in the 70s, didn't she, Jann?), Madonna (!), St. Vincent, Merrill Garbus (TuneYards) or Billie Eilish (you can add your own subintellectual to the list).
And it just keeps getting better.
'For public relations sake, maybe I should have gone and found one Black and one woman artist to include here that didn't measure up to that same historical standard, just to avert this kind of criticism…Maybe I'm old-fashioned and I don't give a (expletive) or whatever. I wish in retrospect I could have interviewed Marvin Gaye. Maybe he'd have been the guy. Maybe Otis Redding, had he lived, would have been the guy.'
Yes, Jann, just maybe… And maybe you could have found a "Black" lying around somewhere for your public relations sake and that would have solved all of your problems. Maybe you could have been the one to interview Stevie Wonder, Curtis Mayfield or Marvin Gaye back in the day instead of one of your staff (Otis had died by the time your magazine took off, so I will give you a bit of a pass there). Maybe, maybe, maybe…
And just maybe you felt more comfortable with the white artists who loved all that black music your magazine barely acknowledged in the day. Is that another possibility, Yawn…I mean, Jann?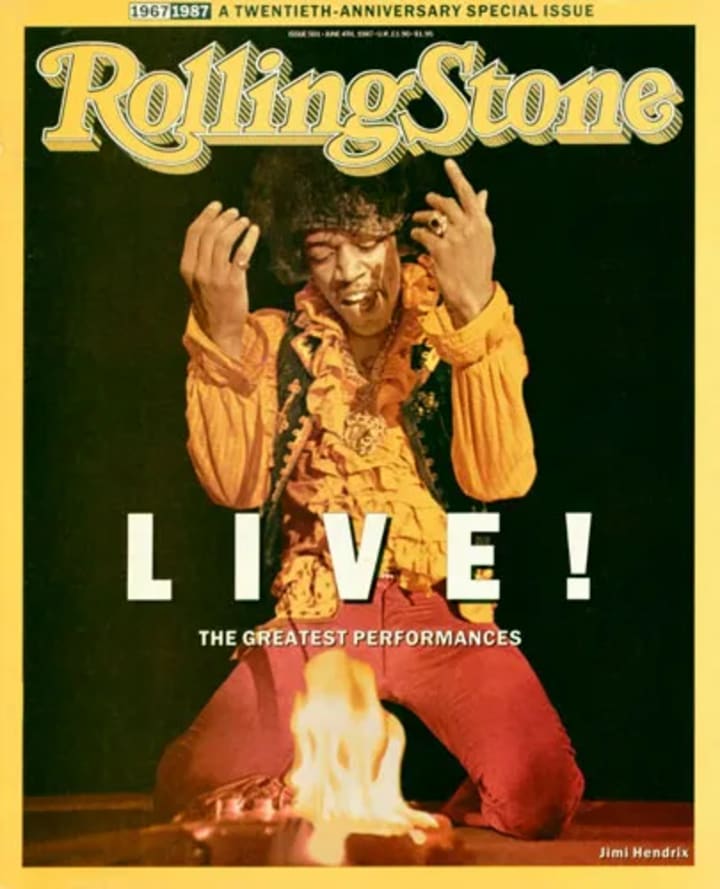 Listen: I was a fan of the magazine back in the 80s when I was just discovering music and the whole wide world of talent out there that seemed like a miracle compared to my suburban life. Jimi Hendrix was on the cover of the first Rolling Stone I ever bought, and I still have my copy somewhere in the house. But, like most things from my past, you need to be dropped and forgotten like a bad habit. Your magazine has not been relevant in such a long time that I often ask myself if it still exists when I pass by one of the few remaining magazine shops in the city (the online page is embarrassing), and your attempt to rewrite your history with that pathetic memoir, "Like A Rolling Stone," was just embarrassing (please read Joe Hagan's "Sticky Fingers: The Life and Times of Jann Wenner and Rolling Stone Magazine" and, even better, Robert Draper's "Rolling Stone Magazine: The Uncensored History," a book that was a true Road to Damascus moment for me).
No, I still do not feel good about this attack, but I think that it is only fair to let you know that your words reflect a truth I suspected about you and your honest feelings about popular music (only took you nearly sixty years for this ugliness to come out). Most people no longer care about the magazine or the Rock and Roll Hall of Fame (as stupid an idea as has ever existed), but I wanted the spark you have dropped to become a flame that continues to burn. History has to be preserved and you are now a part of it.
Good-bye, Jann. You are just another disappointment who belongs to my past.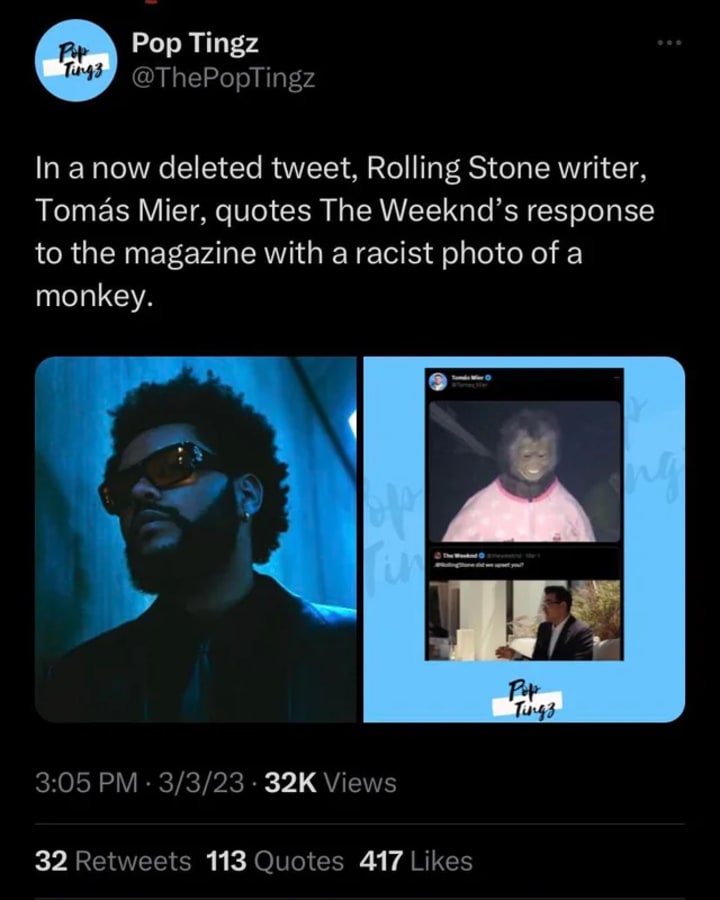 *
Thank you for reading!
If you liked this, you can add your Insights, Comment, leave a Heart, Tip, Pledge, or Subscribe. I will appreciate any support you have shown for my work.
You can find more poems, stories, and articles by Kendall Defoe on my Vocal profile. I complain, argue, provoke and create...just like everybody else.
Give it a look...
Reader insights
Outstanding
Excellent work. Looking forward to reading more!
Top insights
Compelling and original writing

Creative use of language & vocab

Easy to read and follow

Well-structured & engaging content

Expert insights and opinions

Arguments were carefully researched and presented
Eye opening

Niche topic & fresh perspectives

Heartfelt and relatable

The story invoked strong personal emotions

Masterful proofreading

Zero grammar & spelling mistakes
Add your insights