Gary Puckett Remembers Union Gap and Young Girl
1960s Classic Rock Icon is Grateful for his Long 15 Minutes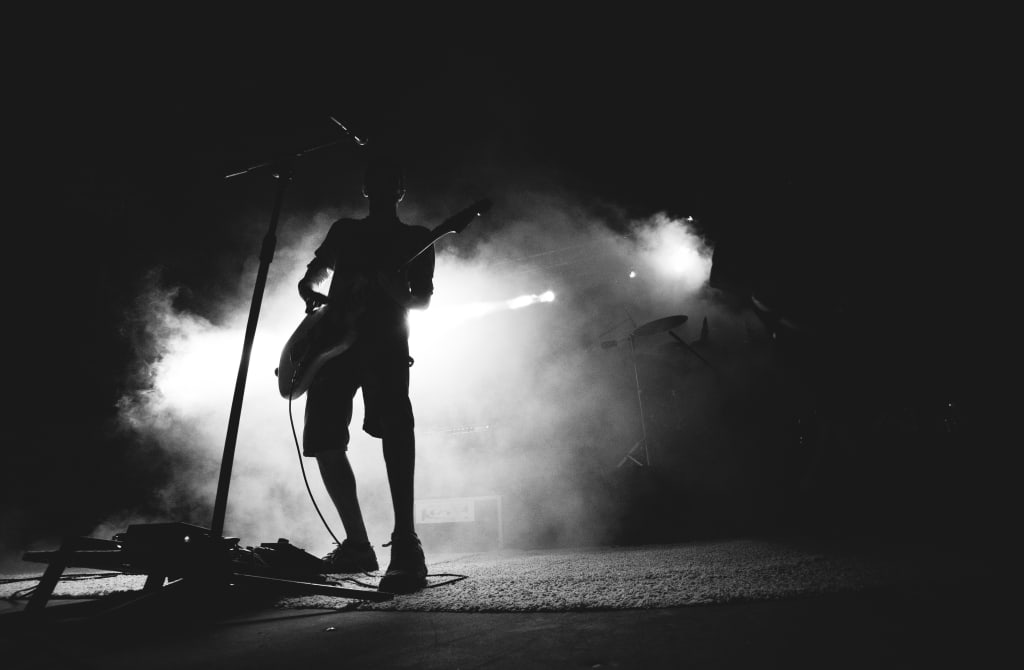 As musicians themselves, the parents of Classic Rock Icon Gary Puckett made sure their children grew up in a home where music was often played and listened to. His dad played the sax and sang in Barbershop Quartets, and his mom was an accomplished piano player who taught students at home. But the American dream they aspired to for their children didn't involve all the uncertainty a musician's life can have. Being the good son, Puckett attended San Diego City College, where he enrolled as a psyche student. Essentially unable to repress his true calling, he left the unconscious to others and followed the inescapable pull toward performing.
"I was just so drawn to the music—you know the excitement of it all, being a Rock 'n Roll guitar player," said Puckett.
He obviously didn't fall far from the tree and would not even be here without the branch music provided. "Music is how my parents met. When they went to high school, they played in the school band and went on to play in a big band. After getting married, they wanted all their kids to have a musical foundation, but they certainly weren't raising any of us to be Mozart. We had a piano and my dad was always pulling out the sax. He would also take us to barbershop quartet competitions, but it was a period of my life when along came Rock 'n Roll that struck a big chord in me," he remembered.
This included the likes of classic rock icons such as Little Richard, Elvis, Jerry Lee Lewis, Fats Domino, Pat Boone, the Coasters and the Everly Brothers. In accordance, Puckett really made the leap when he got up from the piano and found an acoustic guitar in his grandmother's attic. "That's when everything snowballed," he said.
Go West Young Man
A year of college and he could not hold back the musical avalanche that began in San Diego. "A big military city, I started playing in all the naval clubs for enlisted men. That progressed to the point where I met a man called Yale Kahn. He made me and a bass player he discovered named Bob Brown into the Righteous Brothers of San Diego. Later, with drummer Tommy Kendall, we became the Outcasts. As it turned out, we were each making about $300 a month, which was pretty good money at the time," said Puckett.
However, all was not well in paradise and Puckett took matters into his own hands. "Even though we became the band in town, I always found myself the mediator between the bass player and the drummer. Both strong personalities, one wanted lead all the time, and they were always arguing. So there came a time where I said, I got to put together a band that I can be the leader, and that's what I did," he recalled.
He didn't have to travel far either. "I found all the Union Gap guys around San Diego, and they all agreed we could go out there professionally, make some recordings and have success," said the Rock 'n Roll icon.
Finding a great sound was a given but a good look was needed too. "So I came up with the Civil War get up," he says.
Looking in La La Land
Now in harm's way, Puckett searched around LA for record companies and found someone at Columbia who was newly hired to find hit groups and hit voices.
Thus Jerry Fuller would become synonymous with Union Gap. "Jerry was a singer/songwriter who understood where it was all going. I found him in his office, and he listened to the demo. He thought we had a great look, liked the sound and wanted to know, 'where can I see this band,'" Puckett remembered.
Puckett invited him to the Quad Room in San Diego, and he liked what he saw. It didn't take long for Fuller's wheels to start turning. "I got a song in my head that you're really going to believe in," Puckett conveyed Fuller's interest.
Fuller then went back to California to get contracts, hired arrangers, an orchestra, and Union Gap made their first three recordings. "Those were 'Woman, Woman,' 'Have You Got Cheating on your Mind' and then the song I wrote, 'Believe Me,'" he said. "That was the beginnings of the group."
Young Girl, The Beatles, and President Nixon now more than Ever
Of course, any conversations of Union Gap eventually come around to Young Girl and have always sent some people descending in the wrong direction. "The only controversy, in my opinion, is people like to find the underbelly of things before they look on the positive side. So if you look at the lyrics and dissect it, the guy is really saying, you said you were old enough to give me love. Now I realize, I find out the truth so you need to go away. But people like to think," Puckett lamented.
Nonetheless, Union Gap came of age, as did all the songs centered around girls and with good reason. "People always ask, why did you sing all those songs about girls. Well, it was a successful formula. Jerry was smart, and when I'm fortunate enough to hear one of them in the bowling alley, I go yeah, it sounds great. Not that the Byrds don't sound great, but it's a dated sound, and fortunately Jerry didn't have us using the sounds of the era. We were using traditional orchestral sounds," he asserted.
The Beatles could attest to the formula first hand since Union Gap outsold them in 1968. "To this day, I tell people the Beatles were having a bad year. With Yoko and all the other stuff that was going on, but it's still a nice little badge of honor to wear after all these years," says Puckett.
A visitor's pass that came soon after still gives him reason to gasp too. "We played at the White House in 1970. They allowed me to walk around the grounds unattended, but if you got off track, the secret service would come out of the bushes so they were watching me. As I walked, Nixon was out with his secret service guys and walked up to me and said hello. I thought, oh my gosh, I'm standing here with the President of the United States," remembers Puckett.
This long leaves him an oldee but that's fine with him. "It still feels good. I know we all have our 15 minutes, and out of mine, I was able to make a pretty good career where people still want to hear me," he concludes.