Does Anyone Still Wang Chung?
Yes, people are still having fun tonight, people will Wang Chung tonight.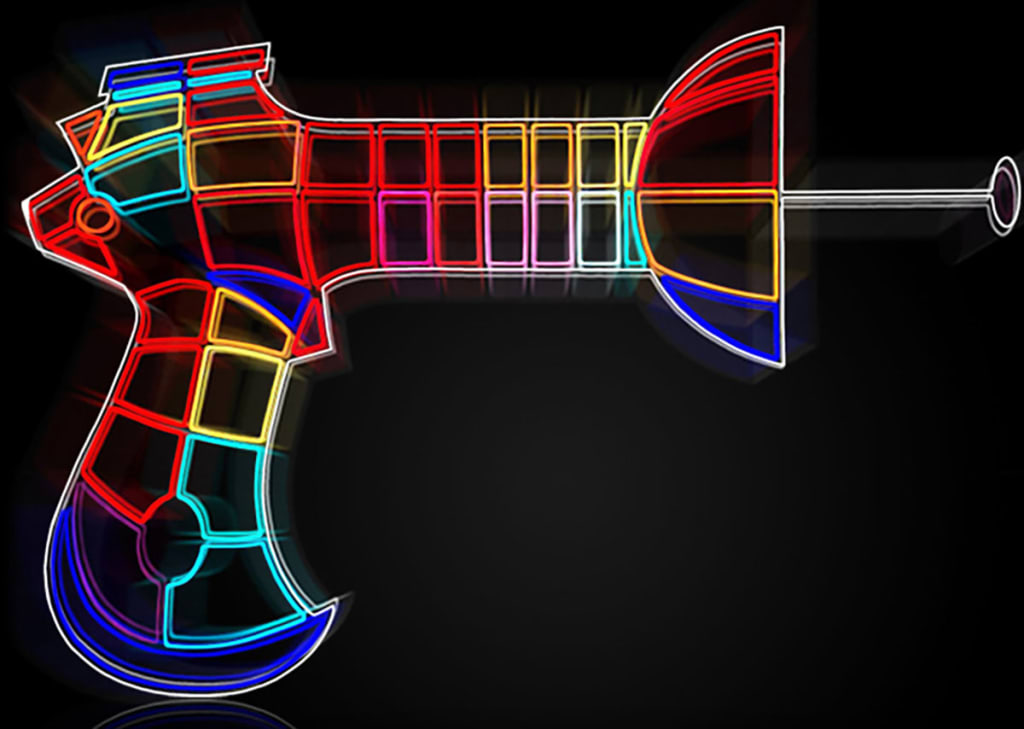 Tazer Up
The name Wang Chung might give you the impression that the group is a New Age Jazz group. In fact, they do incorporate a certain "airy and fluid synthesizer type" feel within their music. But Wang Chung is neither new nor a New Age group.
Quite the contrary, they are two older guys who include aspects of pop, rock, R&B, jazz, and disco within their songs, and they have been doing it for quite a long time.
Jack Hues sings lead vocals and plays keyboards and guitar; Nick Feldman sings backup vocals and plays bass and keyboards. Unlike some of today's younger musicians who care about producing whatever they think will be popular, these two guys remain serious composers, songwriters, and players.
In the early 1980s, they emerged with a breakout dance hit "Dance Hall Days." Nowadays, Wang Chung seemed to have faded into obscurity—so where are they now?
Wang Chung's first album, Points On The Curve, was one of the surprise hits of 1984. Along with "Dance Hall Days," the album also produced another hit, "Don't Let Go," which again spotlighted their musical ability to tap into the pulse of the world's dancers.
They had begun to plan a follow-up album but according to Nick Feldman, "We weren't getting what we were really after. We'd written and recorded quite a bit, but we needed a different approach, something beyond the follow-up album approach. We asked our manager if he might be able to find some soundtrack work for us to do. At the time it was just a way to relieve pressure."
When the opportunity arrived to score L.A., the duo was ecstatic. "Actually William Friedkin (the film's director and producer) gave us a completely free hand. We read the script but were not overly involved in the film's actual production. Our job was simply to come up with 90 minutes of music. It was exactly what we were looking for."
But rather than follow that with another similar song, they took a chance and wrote a soundtrack for the film To Live And Die In L.A. The film, released in 1985, has become a classic among film aficionados and videography students. But what adds to the film's attraction is the fabulous moody, sensuous, and gritty music of after.
Perhaps one way to describe Wang Chung's diverse music is by drawing a comparison with 1980s and Miami Vice's Jan Hammer. If you listen to the soundtrack for To Live And Die In L.A., then you know what I mean. It definitely has that Miami Vice feel to it.
According to Jack Hues, "By doing a film soundtrack, we were actually able to create the kind of album we wanted. We wanted to get away from the very limiting strictures of the pop single. We wanted to open things up to the expressive potential of our music." By doing the soundtrack, Wang Chung set themselves apart as serious composers rather than the typical dance disc jockeys of the 1980s.
With their third album, Mosaic, once again Wang Chung produced an interesting blend for music lovers everywhere. The music is enjoyable, fun and funky. Aside from the hit "Everybody Have Fun Tonight," give a listen to "The Flat Horizon," and "Eyes Of The Girl."
By 1989, the duo pushed out another album by the name The Warmer Side Of Cool—and though it fared well, the two eventually decided to go on a hiatus that lasted until 1997. When the duo reconvened, they released a Greatest Hits album, and began to tour America.
Wang Chung began to use their musical talent and networking skills to bolster their image—and occasionally lend a helping hand. When the tsunami struck in Southeast Asia, the duo gave a previously unreleased song "Akshasa," to the charity album released by artists to fundraise for victims.
Later on, the two were featured on TV doing a cover of Nelly's smash hit song "Hot In Here," and then toured the US along with fellow 80s groups during the Regeneration 80s tour in 2009.
This gave them enough press to launch a double EP by the name of Abducted By The 80s. Movie producers and television reps picked up the album, and they adored it.
Proving that great musical talent never grows old, AMC's smash hit The Walking Dead picked up Wang Chung's "Space Junk" as a main theme to their pilot episode. In 2010, the duo also rolled out with another movie soundtrack for the hit movie, The Fighter.
When an artist or musician isn't afraid to take chances, then they command the respect of their peers. Indeed, Wang Chung is comprised of two musicians who are looking for a musical challenge—and despite all the years, they're still seeking out newer, better ways to share their talents with the world. It's safe to say people are still loving their music, even if they don't realize it's the same 1980s band they learned to love so long ago.
About the Creator
New Yorker in his forties. His counsel is sought by many, offered to few. Traveled the world in search of answers, but found more questions.
Reader insights
Be the first to share your insights about this piece.
Add your insights