Broken Hearts Club mixtape
A guide to breakup bleeding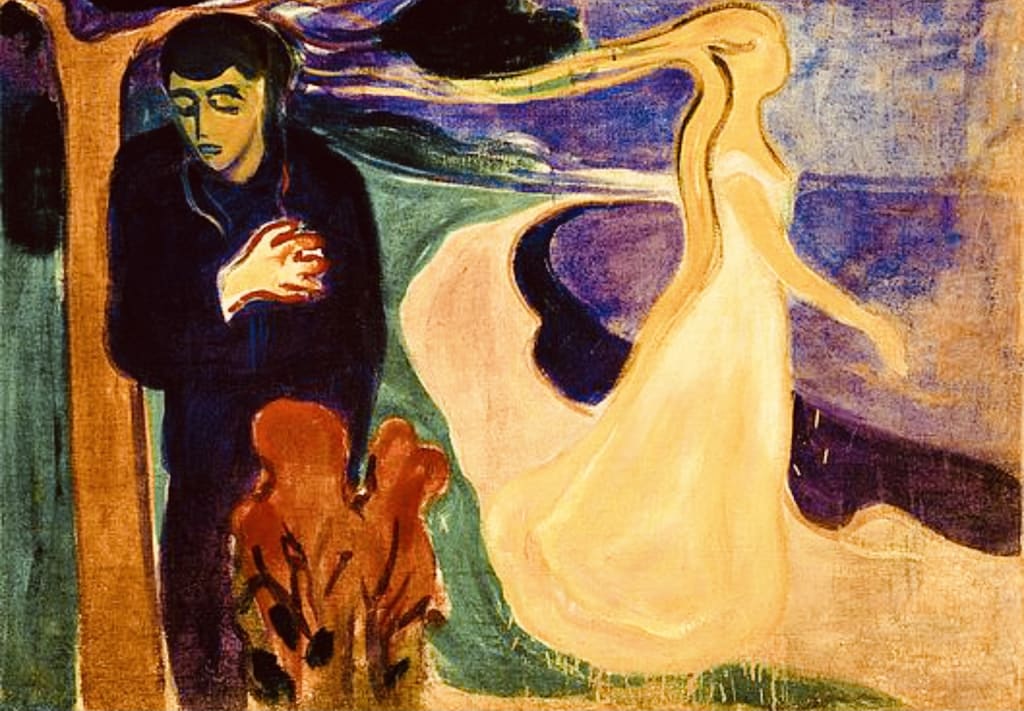 (Read along to the song)
https://open.spotify.com/playlist/5Ta364pZl6FNu2WjgqSBkn?si=Pn8lvpW7RFClOWobbxSWMw
Breakups are the worst. People have told you that your whole life, but the moment it becomes your reality for the first time, you feel as if you're the only one to ever go through it.
In this state you can sit in bed and stare at the ceiling
"How Can You Mend a Broken Heart"- Al Green
"Stay"-Post Malone
"Without You"-Tobias Jesso Jr.
"Molang"-Payday
"Since I Don't Have You"-The Skyliners
"The End of the World"-Sharon Van Etton
"Circles"-Post Malone
"What Becomes of the Broken Hearted"-Jimmy Ruffin
"So Sad, So Sad"-Varsity
"Mr. Blue"-The Fleetwoods
or
get up and out and moving forward.
"Rip It Up"-Orange Juice
"Gonna Get Along Without You Now"-Viola Wills
"Hey There"-Doris Day or Harry Conick Jr.
"Back to the Streets"-Saweetie
"I'm Gonna Wash that Man Right Outa My Hair"-Weather Girls
"Shake Your Lonely"-Twin Peaks
"Truth Hurts"-Lizzo
Either way you will cry. Probably.
"Not Crying"-Flight of the Conchords
Except when you don't!
"Big Girls Don't Cry"-Fergie
"We Are Never Ever Getting Back Together"- Taylor Swift
Maybe you want the very best for your freshly minted "ex"
"Take Good Care of My Baby"- Bobby Vee
"Someone Like You"-Adele
"Angels Like You"-Miley Cyrus
Perhaps you don't.
"Gives You Hell"- All American Rejects
"She Hates Me"-Puddle of Mud
"Fuck You"-Ceelo Green
One thing's for certain (probably). You'll face some dreadful nights.
"In the Wee Small Hours of the Morning"-Frank Sinatra
A whole lotta loneliness
"Are You Lonesome Tonight"- Elvis Presley
"Nobody"-Mitsky
"Need You Now"-Lady A
"On My Own"-Samantha Barks
"One"-Aimee Mann
"Alone Again (Naturally)"-Gilbert O'Sullivan
"All By Myself"- Celine Dion
"Show Me the Meaning of Being Lonely"-Backstreet Boys
A whole lotta doubt
"Don't Delete the Kisses"-Wolf Alice
"Fool's Gold"-Dagny
And a mess of anger
"I Don't Fuck With You"-Big Sean
"Kiss My Ass"-Woodshed Red
"SO DONE"-The Kid LAROI
"Motion Sickness"-Phoebe Bridgers
You'll most likely fall in love again-never the same way though.
"Blank Space"-Taylor Swift
In the meantime you may feel anxious to find someone new.
"Tired of Being Alone"-Al Green
"Post Breakup Sex"-The Vaccines
"Somebody to Love"-Queen
"I Wanna Dance with Somebody"-Whitney Houston
Then again you may feel finally free.
"i think i wanna be alone"-mazie
"Not My Baby"-Alvvays
"I'll Never Fall in Love Again"-Dionne Warwick
"Since U Been Gone"-Kelly Clarkson
"Since I Left You"-The Avalanches
But you may feel like it's all too soon.
"Never Gonna Fall in Love Again"-Eric Carmen
Or not soon enough.
"Glad He's Gone"-Tove Lo
"Age of Consent"-New Order
Do you feel stupid for opening up to them in the first place?
"That's What You Get"-Paramore
"Crazy"-Patsy Cline
"If I'd Never Seen Your Face"-Ryan Lerman
Or do you have no regrets?
"Non Je Ne Regret Rien"-Edith Piaf
"Danke Schoen"-Wayne Newton
"Just One of Those Things"-Ella Fitzgerald
Someday you'll look back on all of this and then it will all make sense.
"Time Will Tell"-Blood Orange
"Someday We'll Know"- New Radicals
"A Letter to My Younger Self"-Ambar Lucid
…Or it still won't.
"Guess Things Happen That Way"-Johnny Cash
"Somebody That I Used to Know"-Gotye
Give it more time.
At least it's a good reminder that you don't need anybody to complete you.
"It's My Life"-No Doubt
"I Don't Need A Soul"-Relient K
"Between Love & Hate"-The Strokes
And some days they won't pop up in your head.
"I Forgot That You Existed"-Taylor Swift
"Whatsername"-Green Day
Other times you dream about them the night before and wake up cranky.
And everything you see, hear, and touch reminds you of their face.
"I'll Be Seeing You"-Billie Holiday
"List of People (To Try and Forget About)"-Tame Impala
"I Get Along Without You Very Well"-Nina Simone
"Moving On and Getting Over"-John Mayer
"The Very Thought Of You"- Billie Holiday
"They Can't Take That Away From Me"-Ella Fitzgerald
But those days will become fewer and farther apart. Until one day you realize you don't love them anymore
"Changing of the Seasons"-Two Door Cinema Club
"I Used to Love Him"-Ms Lauryn Hill
"Bye-bye Darling"BøRNS
Or that you do and always will.
"I Miss that Feeling"-Tennis
"(You Don't Know) How Glad I Am"-Nancy Wilson
"Down the road", lots of people tell you, "they always come back". In that case what will you do?
Open them back into your loving arms?
"Knock On Another Door"-Olivier Bernet
Or
Tell 'em to scram?
"Cry Me a River"-Julie London
"Goodnight Goodnight"-Hot Hot Heat
"Hit the Road, Jack"-Ray Charles
"Good Riddance (Time of Your Life)"-Green Day
In the meantime you remember that you're not alone in your suffering
"Everybody Plays the Fool"-The Main Ingredient
You will get through this.
And most importantly you will LIVE to tell the tale!
"I Will Survive"-Gloria Gaynor
"Without You"-Marni Nixon
"Otha Fish"-The Pharcyde
"Dog Days Are Over"-Florence & the Machine
"So It Goes"-Hi Lo Jack
"Who Knows"-BEGINNERS
Reader insights
Be the first to share your insights about this piece.
Add your insights