Dreamer's Disease
Music for Cosmic Loneliness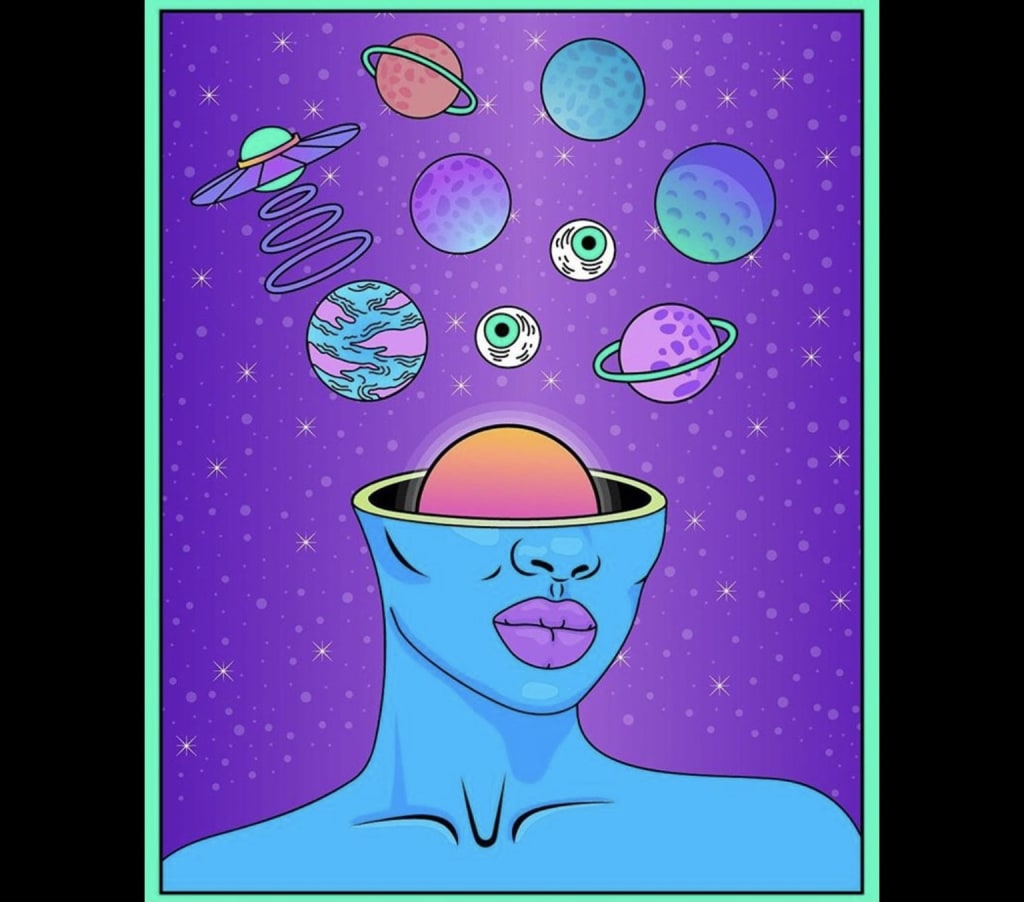 Let's say you were just abducted by aliens near Area 51. Let's say you are alone in the universe. Let's say you're teenager in a small town full of angst and longing. Think of the moon. Think of Mars. Remember that the universe-
it's expanding.
In My Place- Coldplay
Do You- Coldplay
Manhatten- Cat Power
A New Life- Jim James
Kid Dreams- Guster
Young- Frankie Cosmos
(Nice Dream)- Radiohead
You Only Live Once- The Strokes
You Made It- DJ Shadow, Chris James
1979- The Smashing Pumpkins
Gypsy- Fleetwood Mac
Viva La Vida- Coldplay
Stars- Fun.
Space Song- Beach House
Space Oddity- David Bowie
Read My Mind- The Killers
Lust For Life- Girls
Everybody Wants To Rule The World- Tears For Fears
The Fool On The Hill- The Beatles
Come Sail Away- Styx
Lady In Spain- Ingrid Michaelson
I'll Try Anything Once- Julian Casablancas
Feeling Of Being- Lucy Schwartz
The Dream- Rufus Wainwright
Chasing Pirates- Norah Jones
Champagne Coast- Blood Orange
Agoraphobia- Deerhunter
Don't Dream It's Over- Crowded House
Don't Panic- Coldplay
Stay Where You Are- Abulance LTD
Teenage Talk- Saint Vincent
Moonstruck- Sinkane
The Stranger- Saint Vincent
Little Motel- Modest Mouse
Wildfire- Beach House
Why Am I The One- Fun.
Up Against The Wall- Peter Bjorn and John
Something In My Eye- Turin Brakes
Please Forgive Me- David Gray
Playground Love- Air, Gordon Tracks
Lithium- Nirvana
Every Teardrop Is A Waterfall- Coldplay
Up With the Birds- Coldplay
Paul Is Alive- El Vy
3AM Spiritual- Smith Westerns
Video Killed The Radio Star- The Buggles
I Think We're Alone Now- Tommy Jones & The Shondells
Barbarella- Bob Crewe and Charles Fox
Everybody's Changing- Keane
Inside Out- Spoon
Bullet Proof…I Wish I Was- Radiohead
Fix You- Coldplay
Dancing In The Dark- Bruce Springsteen
Once Upon A Dream- Lana Del Rey
Daydreaming- Radiohead
Depreston- Courtney Barnett
Chinese New Year- SALES
Gypsy Queen- Van Morrison
So In Love- Orchestral Manoeuvres In The Dark
I Me You I'm Your- Jim Noir
The Man Who Told Everything- Doves
One More Time With Feeling- Regina Spektor
Something Good Can Work- Two Door Cinema Club
Another Believer- Rufus Wainwright
All Time Favorite- Bahamas
Disco 2000- Pulp
Astronaut- Beach House
Coffee- Sylvan Esso
All We Are- Fischerspooner
Long Distance Call- Phoenix
The Man With Two Brains- The Rentals
If I Get High- Nothing But Thieves
Ready For The Floor- Hot Chip
Living Funeral- Dance Yourself To Death
Shake Me Down- Cage The Elephant
Weekend- Smith Westerns
Drunk Drivers/Killer Whales- Car Seat Headrest
Real Thing- Lower Dens
Please, Please, Please Let Me Get What I Want- The Smiths
No Surprises- Radiohead
Like A Friend- Pulp
The Crystal Lake- Grandaddy
A 1000 Times- Hamilton Leithauser & Rostam
Space Is Only Noise If You Can See- Nicolas Jaar
My Jinji- Sunset Rollercoaster
Float On- Modest Mouse
Archie, Marry Me- Alvvays
Daydream/Wet Dream/Nightmare- Saint Motel
Yoshimi Battles The Pink Robots Pt. 1- The Flaming Lips
Dreams Tonight- Alvvays
Where Is My Mind- Pixies
Thinning- Snail Mail
Out On The Town- Fun.
Deja Vu- Post Malone, Justin Bieber
Cough Syrup- Young The Giant
Harvest Moon- Poolside
I'd Love To Change The World- Ten Years After
Blue Cigar- Midnight Sister
Lewis Takes Off His Shirt- Owen Pallett
Everybody's Talkin'- Harry Nilsson
11th Dimension- Julian Casablancas
Space Cadet- The Technicolors
80's Comedown Machine- The Strokes
The Fountain- Future Islands
Lose Your Mind- So Many Wizards
Awake And Pretty Much Sober- Violents, Monica Martin
Leave It In My Dreams- The Voidz
Moondance- Van Morrison
505- Arctic Monkeys
Reader insights
Be the first to share your insights about this piece.
Add your insights