Black History Month: Black Male Artists
Some of the best (IMO)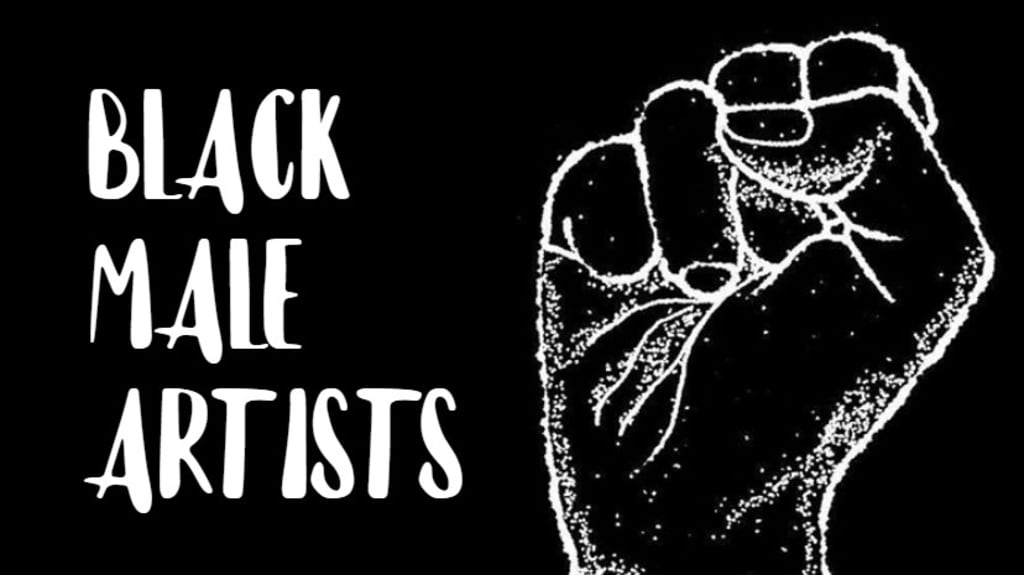 Back in July I made an article focusing on black female artists, during the height of the Black Lives Matter movement this year. As this month is Black History Month, it's only fair that I highlight black male artists who are equally as important as their female counterparts. You can read the article on black female artists here.
As stated in my last article, if you do your research, you will discover that black people have had an influence on all types of music genres. Country? Lil Nas X was not the first black country singer. Rave music? EDM was basically created by black gay men. Punk? Go read "The forgotten story of Pure Hell, America's first black punk band" by Cassidy George. That is a small, brief summary of the black history in music, but keep researching and educating yourselves on it! All around you, black people have influenced music and you don't even realise it. Black people aren't just rappers and R&B singers, they're capable of a whole lot more.
That being said, I want to draw attention to one of my favourite black male artists at the minute. Hamilton star, rapper, and actor Daveed Diggs.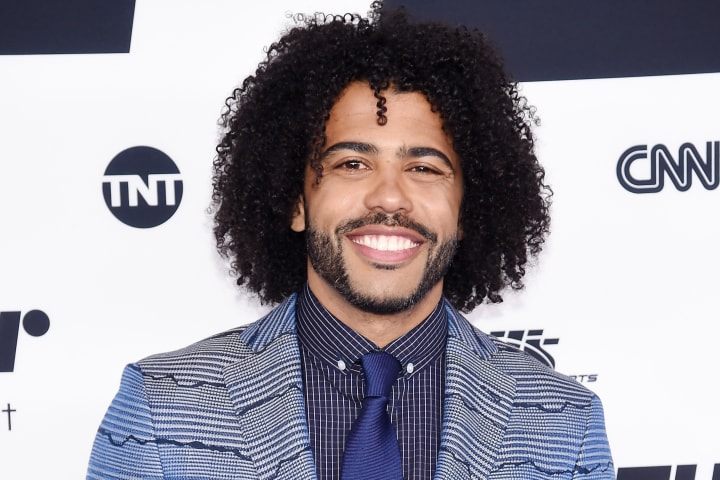 Aside from my favourite Hamilton song "Guns and Ships", Diggs shows his talent in the music he created for a film called "Blindspotting". Back in 2018 "Blindspotting" was released; it is a comedy-drama written by, produced by and starring Diggs and his childhood friend and fellow rapper Rafael Casal. The plot follows Collin (Diggs), a convicted felon who is trying to get through his last three days of probation. Collin witnesses a white cop shoot and kill a black man. While trying to stay on the right side of the law, Collin's friend Miles (Casal) who is white, purchases a gun. As time goes on, with a twist of fate, Collin ends up coming face to face with the white cop, and the confrontation highlights the relationship between cops and the black people of America.
"Blindspotting" blends comedy and serious matters together in a way that explores the importance of black injustice and tells the story from a black perspective that many would have never experienced. Diggs and Casal have weaved their rapping skills throughout the film, and the end scene is a truly powerful one. I cannot recommend enough! (BTW, it's currently on Netflix!)
There are two albums, "The Collin EP" and "The Miles EP", yet my favourite song comes from "The Collin EP". "Easy Come, Easy Go" is an amazing rap song with clever lyrics that blows my mind and makes me dance every single time! I usually have it on repeat and it puts me in such a good mood. Diggs is so underrated and deserves to be more popular. If you want to find some of his older work, his song "Wash" can also be found on YouTube. I LOVE it!
-
Obviously one song that highlight's the Black Lives Matter movement is "This Is America" by Childish Gambino. This tune was the topic of a lot of conversation's back in 2018 when it was released, but the topic is still relevant today. The music video of this song is the most important part of this song.
The video is a single take video, laden with metaphors about black injustice and gun violence in America. Although there is graphic violence within the music video, it just indicates a small portion of what's happening within society today. Even if you decide that the music isn't your style, this video will be eye-opening.
-
As well as that, one song that really emphasized black excellence is "What's Up Danger?" by Blackway and Black Caviar. This song was featured in "Spiderman: Into The Spiderverse" an animated film in which Marvel fans saw the first black Spiderman to ever appear on their screens. The entire film is iconic and this song really helped the film achieve this. Listen to this song if you haven't already!
-
For more of a light-hearted vibe, Samm Henshaw is someone I recommend! Known for his R&B/pop/hip-hop music, Henshaw is only in his early 20's and has already created his own unique style of music. His song "How Does It Feel?" was released back in 2018 but it has been a constant song in my playlists for the last two years! This song has such a good upbeat feel to it that I can always jam out to! I love Henshaw's style, and this song really showcases his fun and upbeat vibes. Super catchy!
-
Ruwanga and Joey Diggs Jr came together and created "Let Me Know" which is a great song that has me dancing around the house! Ruwanga is a producer and composer as well as a singer-songwriter and has worked on soundtracks for over 40+ movies! His excellence is inspirational and amazing! Joey Diggs Jr is best known as one of the original members of the band "Midnight Red" however in 2015 he decided to start a solo career, and "Let Me Know" has been a part of that career. This is such a great song and it definitely needs to be listened to on repeat, hearing it once just isn't good enough!
-
Honourable mention goes to Frank Ocean, because that man's vocals are gorgeous. I seriously still love "Biking (Solo)" and it's one song that I keep coming back to even after years of listening to it. Really amazing voice and lyrics with this one! His music never disappoints.
-
This last recommendation is a bit of throwback, but this music cannot be ignored (especially as it's nearly Halloween too)! "Superstition" by Stevie Wonder is a great tune, even after all these years. His music makes me feel great and puts me in such a great mood. Such a classic, nothing more to say!
As well as being a talented singer, Wonder has also made an important impact by speaking out about racial, spiritual, and social issues, yet even then his sunny, upbeat attitude still shone through!
-
All these singers have so much talented, and not one of them has the same singing style/genre. It just goes to show how talented these black artists are, and it's important to remember that during Black History Month!