Playlists
THE NEW GROOVE: Black Female Artists
In support of the BLM movement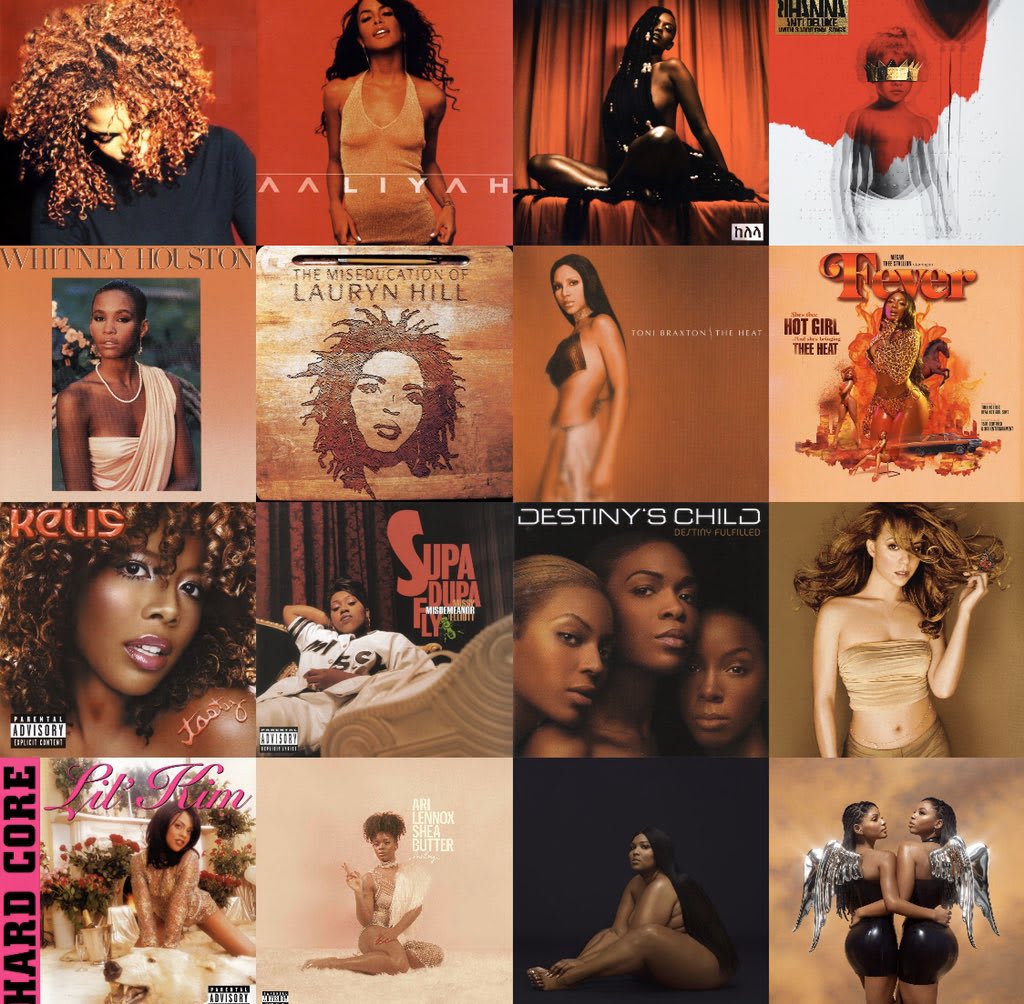 The New Groove is an easy-read article that helps you discover new music every single month! This is the first instalment of this series, and given the current situation of the Black Lives Matter movement, and the power behind it that we cannot let die, I'm kicking off this series with introducing to you a few of my favourite black female musicians, highlighting new musicians that you need to look out for, and educating you on why the Black Lives Matter movement is so important, especially within the black music industry.
If you do your research, you will discover that black people have had an influence on all types of music genres. Country? Lil Nas X was not the first black country singer. Rave music? EDM was basically created by black gay men. Punk? Go read "The forgotten story of Pure Hell, America's first black punk band" by Cassidy George. That is a small, brief summary of the black history in music, but keep researching and educating yourselves on it! All around you, black people have influenced music and you don't even realise it. Black people aren't just rappers and R&B singers, they're capable of a whole lot more.
From Lizzo, to Lisa "Left Eye" Lopes. From Corinne Bailey Rae to City Girls. Black women are making the music industry pop with diversity, and not just because of the colour of their skin. Black women are going a wide variety of genres and are absolutely BOSSING IT.
-
The first black female artist I want to draw attention to is Fousheé. If you've heard of her it's probably due to the fact she has been on television. She was on 'The Voice' during season 15 of the series, and many thought she was very talented. Which is true.
But what you might not know about her is that she created a song that has recently gone viral. If you have TikTok then you'll bound to be familiar with Sleepy Hallow's "Deep End Freestyle" which include the lyrics "I don't think you want to go off the deep end, I don't think you want to give me a reason…".
After turning to TikTok users for help, Fousheé admitted to being the one who created those lyrics, and Sleepy Hallow ended up putting her on the credits for the song. She is such a unique artist and I feel like she's now got the recognition she deserves, as her original "Deep End" song is amazing. Keep an eye out for this one because I feel like big things are coming for her.
If there's one good thing I can do today, it is put you onto Mahalia. A recent EP called "Isolation Tapes" caught my attention with the song "Plastic Plants" and I've been obsessed ever since. She was discovered by a major record label at a young age and by the time she was sixteen she had performed with musicians such as Rudimental, and even became an actress, with her career kicking off in a popular UK drama. The acoustic version of her song "BRB" really showcases her vocals, and it's blissful.
One of my favourite songs in the pop genre is "Wait a minute!" by WILLOW. This song is currently very popular on TikTok, despite being around for a couple of years. Although primarily known for her song "Whip My Hair", which came out in 2010, she has made her music career into something that has truly blossomed. Her music is gorgeous, and I love it!
For a bit more of soul I LOVE India.Arie. "Video" is one of my favourite songs from her, and it's all about empowering women. Hip-hop vibes make me jam throughout this song, and the lyrics are so powerful! I cannot explain my love for this song, I just find it so important that every single woman I know listens to this song.
After being named the Rising Star of 2020 I cannot ignore the beauty that is Celeste. "Stop This Flame" captured my heart and I could not stop listening to it. There's a jazz aspect of this song that truly makes it unique. An amazing video is paired with amazing vocals - what more could you ask for?
One last song that I could probably recite every word to is "911" by Wyclef Jean and Mary J. Blige. I really do love this song, and I love Mary J. Blige's part so much. There's something about it that makes me feel sassy and good. Being from 2000, this song is a bit of a throwback but that doesn't stop it from still being a banger.
I hope this week of The New Groove has showcased how amazing black female artists are. And I hope I have (very briefly) educated you about the black history behind your favourite music. I'll be back next month with new music to introduce to you. But for now, keep focusing on the Black Lives Matter movement. Keep appreciating how much black people have given us. Keep working hard to showcase their talents and be proud of the world they've created.
Until next month, bye!