Beyoncé Just GIFTed You the Album of the Summer
Umm, you are welcome.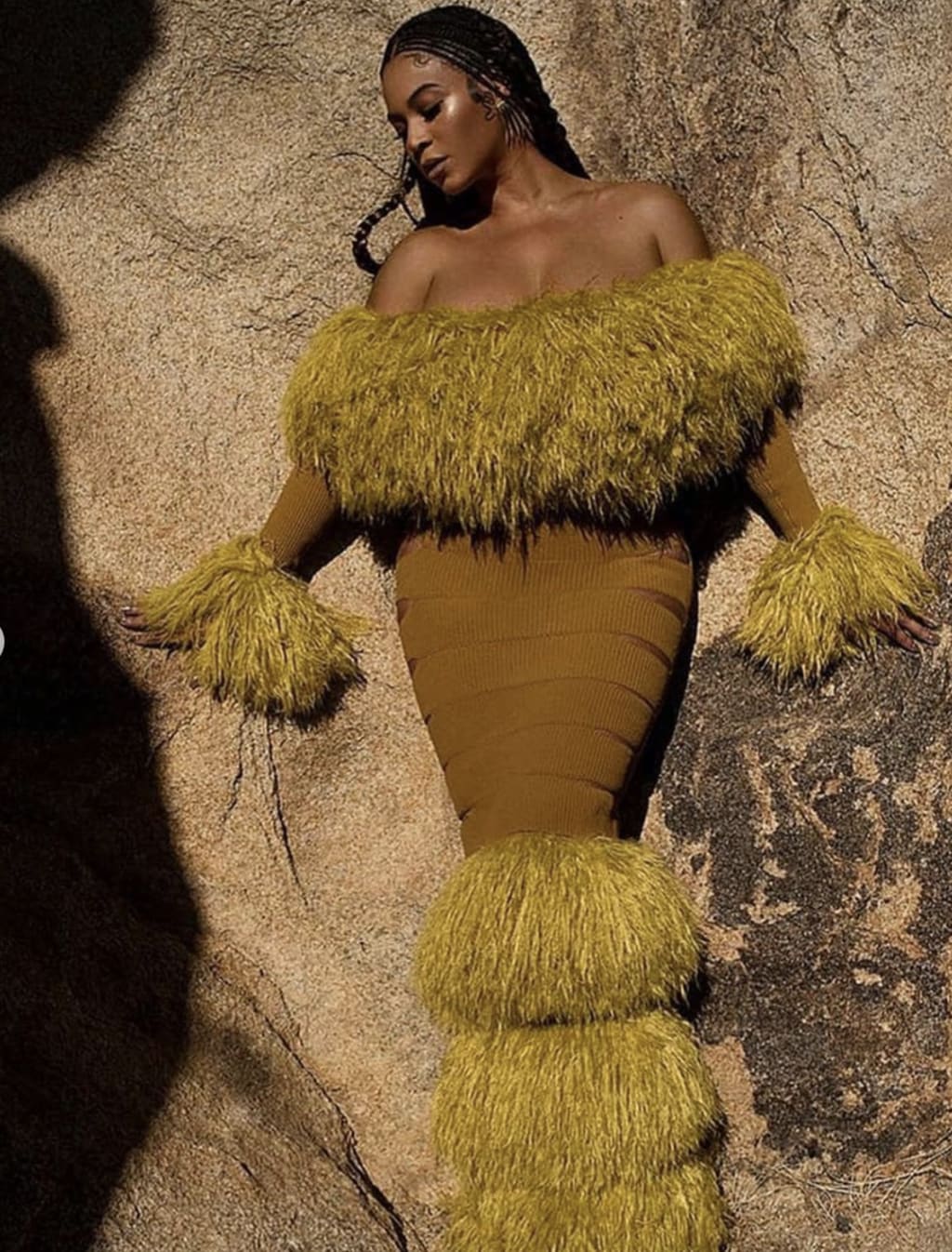 I am just going to come out and say it: Beyoncé Giselle Knowles Carter literally gifted us the music of the summer.
The curated and produced album that now bears a historic place in the Beyoncé canon is The Lion King: The Gift, which was recently released and, if we are honest, the whole project slaps. I have been listening to it nonstop to be honest, and I have no shame. Why should I have any, when music from the continents of Africa and America collide in such a beautiful and expressive way? It is a musical love letter to Africa, featuring artists from Nigeria, Ghana, and South Africa.
Now, for you Lion King purists who were expecting the original tunes from the animated version of The Lion King, I hate to break it to you, but you're not going to get "Can you feel the love tonight," or even "Hakuna Matata" on this record.
But that doesn't mean there isn't any connection between the "live action" Lion King and the animated version on this project. Between the songs, there are interludes from the film. Unlike The Lion King Soundtrack, "The Gift" stands alone with music inspired by, but not actually featured in, The Lion King film.
The same way that Black Panther's album was curated by Kendrick Lamar without all of it being in the actual film, Beyoncé's The Gift features music highlighting music of the diaspora. Yes, you hear Beyoncé herself, Jay Z, Pharrell, and Childish Gambino, but you also get a Blue Ivy feature, songs with Ty Dolla $ign, and Tierra Whack, as well as the inclusion of artists from the continent, including WizKid, Mr. Eazi, and others.
This feels like the stamp of approval we needed on the Afrobeats wave. While songs like Afro B. and Wizkid's Drogba (Joanna), and others have finally reached the airwaves of mainstream music, the door for these artists has long been shut. However, with The Gift, the door to the mainstream feels opened to them, held by Mrs. Carter herself.
Beyoncé has been called one of the tastemakers of our times. Her approval carries weight, her styles of today become the looks of tomorrow, her affirmation means movement. She also pays attention to the undercurrent of trends, and amplifies the ones on the move. Of course, she would curate a collection of music driven by Africans for The Lion King. What else would even be right?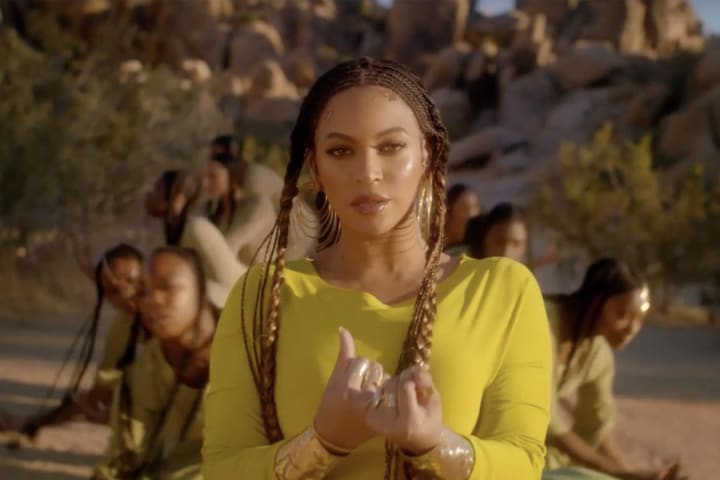 To be honest, the lack of music from the continent on any other Lion King projects seems absurd. After all, the story takes place in Africa; from the open plains to dense jungles, and features a myriad of animals that are found nowhere else. The story is African at its roots, communal at its essence, and should, without any doubt, feature music made in that same spirit.
Beyoncé does that, bringing together artists, musicians, and producers able to carry that spirit into this project. From the opening reminder of all of our connectivity in the song "BIGGER" to the closing anthem "SPIRIT," The Lion King: The Gift really is just that, a gift to the culture, and the story we all know and love.
While I personally enjoy the songs (which is RARE for me) here are a few stand out songs: "MOOD 4 EVA," "BROWN SKIN GIRL" (which is where we are blessed with Blue Ivy's vocals) "NILE" (which is probably going on my yoga playlist) and "FIND YOUR WAY BACK."
Do yourself a favor and give TheLion King: The Gift a listen.
album reviews
Writer. Blogger. Podcaster. A stylish goofball with social justice leanings.
Receive stories by Whitney Alese in

your feed
2000 saw the release of En Vogue's "Riddle" from the Masterpiece Theatre album. This is one of my favorite albums. I will never forget playing this song on trips with the family, and choreographing dance moves to this song in high school.

Allow me to begin with a disclaimer: This is not an attempt at a biographical piece, you can Google @wsboogie for that; rather this is my attempt to shed light on one of my favorite artists who, in my opinion, does not get the reception that he deserves.

In continuation of my incorrect interpretations of song lyrics, today I'd like to tackle "Ob-la-di, Ob-la-da" by The Beatles. This song may appear to be about the goings on of everyday life and the ideal of finding someone, falling in love and having babies. Of course, I'm here to tell you that it's not about that at all. It's actually an allegorical piece about a couple of practising Witches, with themes of misogyny and gender politics woven throughout.

In the short time I've been on this planet I have listened to and absorbed over 500,000 songs by Artists from 4 decades of Pop Culture. I've made some headway in my quest to improve on guitar and completed enough music to consider myself active as a music maker. There is no trophy, no grammy, no oscar or other award on my mantel over the fireplace or next to the flat panel screen or iMac. There is just great memories.

Rock and roll legends have helped pave the way for modern day musicians. Whether it was their riffing guitars or booming drums, you cannot take away from the breathtaking vocals that come from the lead singer. Indeed, the lead singer is the voice of the band (both literally and figuratively), and the one who tells the story and helps to bring raw emotion into each and every song. Unfortunately, many of the most legendary vocalists from eras past have since moved on to their resting places. It is these rock and roll greats that we can thank for the classic songs that we still play today, and for the modern day music that stems from those who came before us. For those who have a passion for music, especially the rock and roll genre, these iconic figures and their iconic deaths will not be forgotten. Let's take a look at some of the most memorable rock singers who have passed away.

As we start to lose our Rock and Roll heroes, last night at the PNC Arts Center, we said good bye to a true rock legend. Robert Clark Seger, from the Detroit, Michigan area has been around Rock and Roll since the early 60s. I personally have never seen the PNC Arts Center so crowded for any concert (I have been going their since 1980).