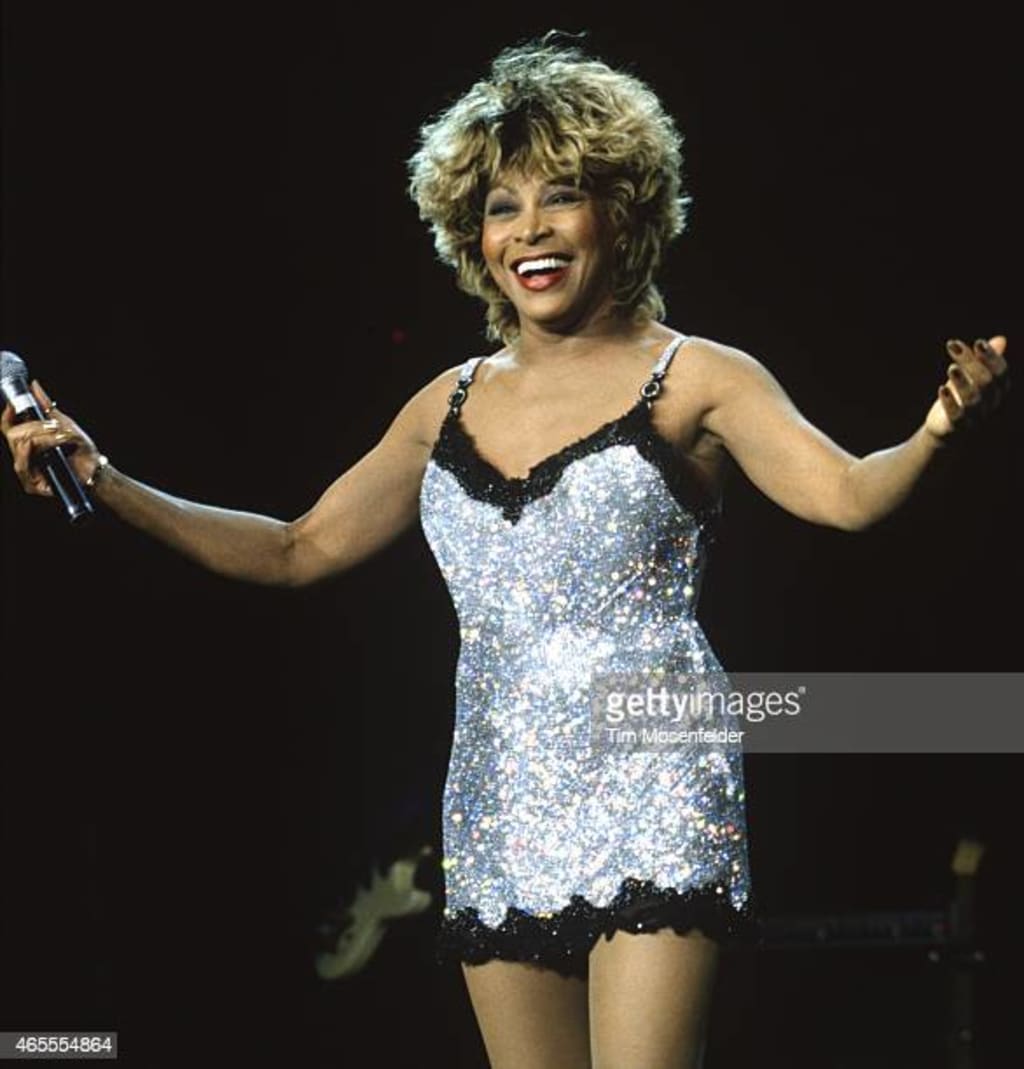 gettyimages
In the grand tapestry of rock 'n' roll history, certain names etch themselves permanently into our collective memory. Among these luminaries, Tina Turner stands out as a beacon of talent, resilience, and charisma. Today, we honor the life and legacy of this iconic rock 'n' roll legend, who recently passed away at 83, leaving an indelible mark on the world of music.
The Early Years:
Born as Anna Mae Bullock on November 26, 1939, in Nutbush, Tennessee, Tina Turner's journey to stardom began at a tender age. Rising from humble beginnings, she became a force of nature, her voice transcending boundaries and her passion knowing no bounds. As Tina herself once said, "I didn't have anybody, really, no foundation in life, so I had to make my own way."
The Ike & Tina Turner Revue:
A significant chapter in Tina Turner's career unfolded when she teamed up with Ike Turner, creating the unforgettable Ike & Tina Turner Revue. Their electrifying performances and soulful rhythm and blues captivated audiences worldwide, making them a powerhouse in the music industry.
The Birth of a Solo Superstar:
After overcoming personal and professional challenges, Tina Turner bravely embarked on a solo career in the 1980s. Her album "Private Dancer" became a global phenomenon, featuring hits like "What's Love Got to Do with It" and "Private Dancer," and catapulting her back into the spotlight. This period of her life was a testament to her resilience and determination, as she once stated, "You can't stop. You've got to keep going."
Musical Influences and Style:
Tina Turner's unique musical style was a captivating blend of rock, soul, and rhythm and blues. Drawing inspiration from artists like Elvis Presley, Otis Redding, and James Brown, she crafted a sound that was distinctly her own, leaving audiences spellbound with her dynamic stage presence and soulful voice.
Impact on Pop Culture and Feminism:
Tina Turner's influence extended beyond her music. She emerged as a symbol of strength, resilience, and female empowerment. Her journey of overcoming adversity inspired millions worldwide, breaking societal norms and paving the way for future generations of female artists.
A Philanthropic Spirit:
In addition to her musical achievements, Tina Turner was known for her philanthropic efforts. She supported various charitable causes, including children's welfare, domestic abuse, and cancer research, reflecting her commitment to making a positive impact on the world.
Tina Turner's Legacy:
Tina Turner's legacy continues to resonate with music lovers around the globe. Her extraordinary talent, boundless energy, and unwavering spirit will continue to inspire future generations. As we mourn the loss of this extraordinary rock 'n' roll legend, we celebrate her life, her music, and the lasting impact she made on the world.
Tina Turner's journey from a small-town girl to a global rock 'n' roll sensation epitomizes the essence of an icon. Her exceptional talent, resilience, and charisma continue to captivate audiences, and her music remains timeless. As we bid farewell to this legendary singer, we remember her profound influence on the world of music and the inspiration she provided to countless individuals. Tina Turner, forever in our hearts, her name destined to outlive the test of time.
"Sometimes you've got to let everything go - purge yourself. If you are unhappy with anything... whatever is bringing you down, get rid of it. Because you'll find that when you're free, your true creativity, your true self comes out." — Tina Turner
The Unforgettable Hits of Tina Turner
"What's Love Got to Do with It"
"Proud Mary"
"Private Dancer"
"River Deep – Mountain High"
"The Best"
"Nutbush City Limits"
"I Don't Wanna Lose You"
"Let's Stay Together"
"Better Be Good to Me"
"GoldenEye"
"I Can't Stand the Rain"
"We Don't Need Another Hero (Thunderdome)"
"Typical Male"
"Steamy Windows"
"Missing You"
About the Creator
With a curious mind and an insatiable appetite for learning, and exploring new topics and I write content that resonates with people from all walks. Driven by passion for connecting with people through the written word.
Reader insights
Be the first to share your insights about this piece.
Add your insights