80's Maybes but it's the 90's Divinely
Favorite Decade of Music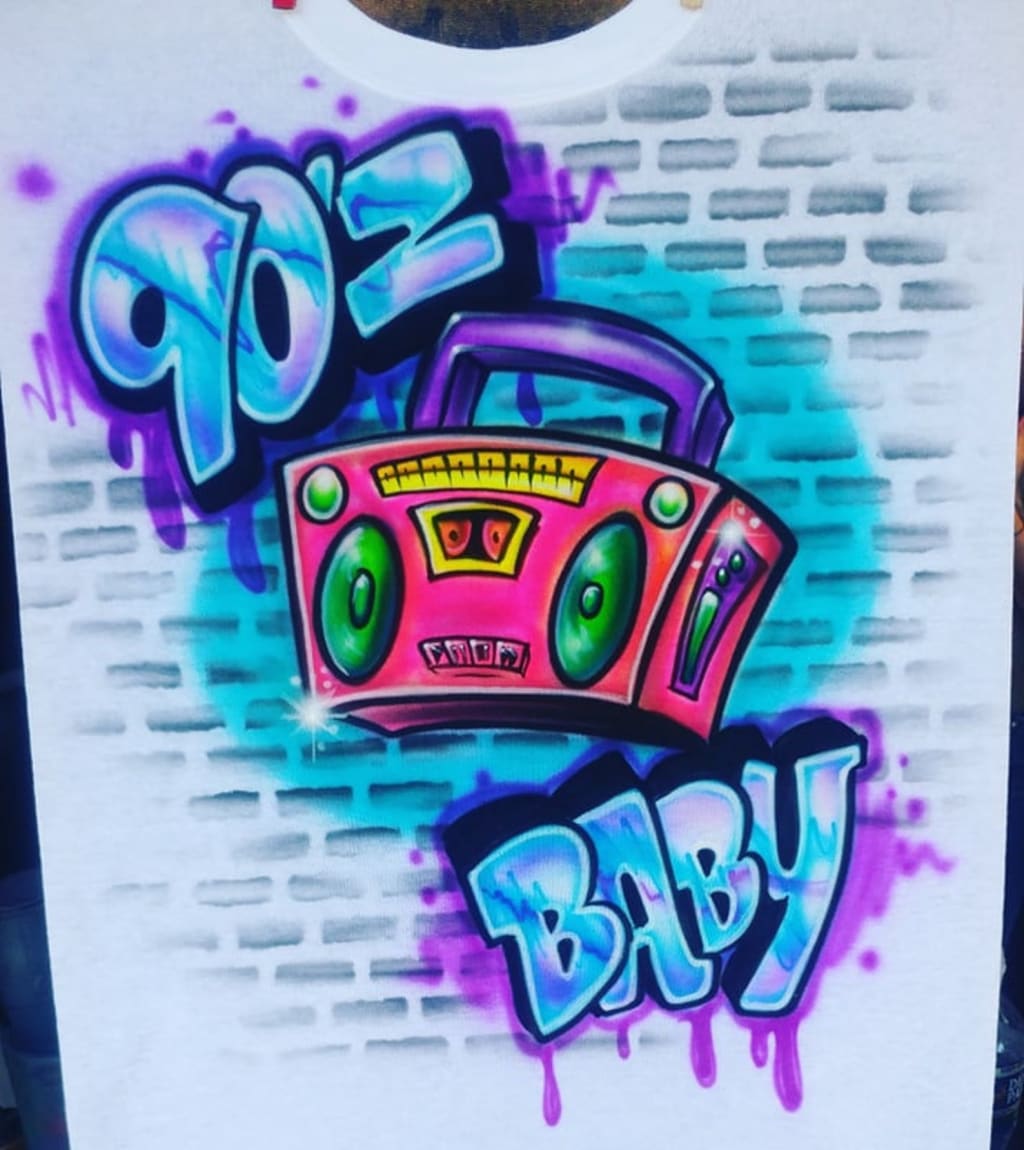 90's Hip Hop, R&B, Pop, and Rock Era was Fiyah!
It was so close. So tantalizingly torturing of what we call the final decision. I mean really. The 80's blessed us with some heavy hitters. There was Michael Jackson, Prince, Janet Jackson, Babyface, Anita Baker, New Edition, Bobby Brown, Cameo, George Clinton, Gap Band, Guy, Al B. Sure, Quincy Jones, Rick James, Teena Marie if my fingers had a respiratory system they would be out of breath right now. That was just the R&B side of things. The MTV ushered in a new era of visual music along with some Pop and Rock & Roll. Some of my favorites like Tears For Fears, Huey Lewis & The News, Pat Benatar, Guns & Roses, Phil Collins, Genesis, The Police, Sting, Billy Idol, Queen, Culture Club, Wham!, Cyndi Lauper, Aerosmith just to name a few. Prince and Michael Jackson hit all three in the 80's effortlessly.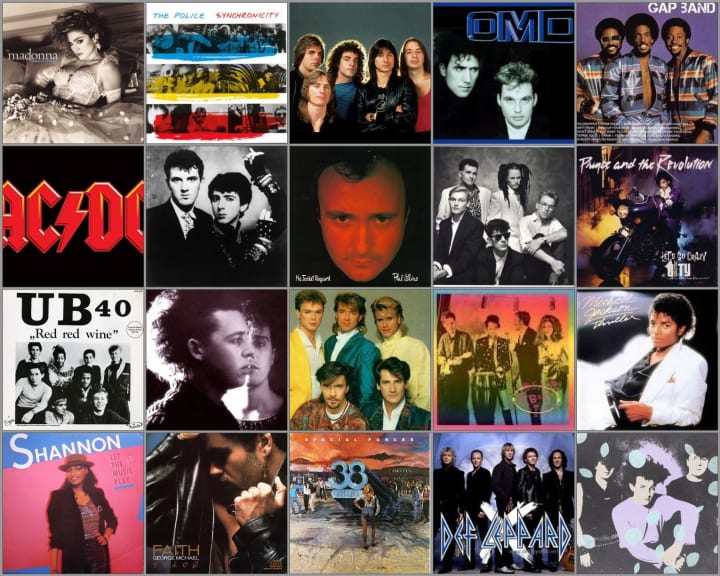 I blame the range and taste of my music that makes this a tedious process. How in the hell could I leave out the Golden Age of Hip Hop with Run D.M.C., Whodini, Beastie Boys, Doug E. Fresh, Boogie Down Productions KRS-, Public Enemy, LL Cool J, Big Daddy KANE, Rakim, Slick Rick, EPMD, Monie Love, Roxanne Shante, Salt 'N Pepa, Queen Latifah, Grandmaster Flash & the Furious Five, NWA, DJ Jazzy Jeff 7 The Fresh Prince, Heavy D, Bizmarkie, Jungle Brothers, and De La Soul. It's like it never stops. But ultimately it had to. In the 15th round of the bout. Tired and weary but withstood the blows from the 80's vicious attacks. The 90's has prevailed as the undisputed era of music. In the end both era's respected each other and vowed to have a second fight. Until then we must continue with the reigning champion, the 90's decade in music. 80's please forgive. You still have my heart.
At this time I was really coming into my identity I believe. I was pretty much my own person. I had my close friends, friends, and acquaintances but I still kind of dance to the beat of my own drum. I dressed however I felt or what I thought was dope not giving a shyt about anyone else's opinion. I loved music and I love dancing so they were like one heart beat to me. In the 80's I was rocking the fedora's like it my birth right. Just about at the end in '89 I started rockin' jeans, boots (Combat Boots and Timberlands) with frameless clear colored shades, vest, sometimes a shirt and sometimes not, rain suits, skull caps, and baseball caps. Low and behold on the horizon there was this R&B group about to hit scene but they were different. They had soulful gospel voices with a slight hip hop edge. The harmony was new and refreshing. I heard them doing background on Father MC track's "Treat 'Em Like They Want to be Treated" and "Lisa Baby" I was like who the hell is this?! Not too long after that they dropped a track and music video called "Gotta Love." They were raw with soulful sounds but looked like they were kids that were at the end of your block in Brooklyn harmonizing.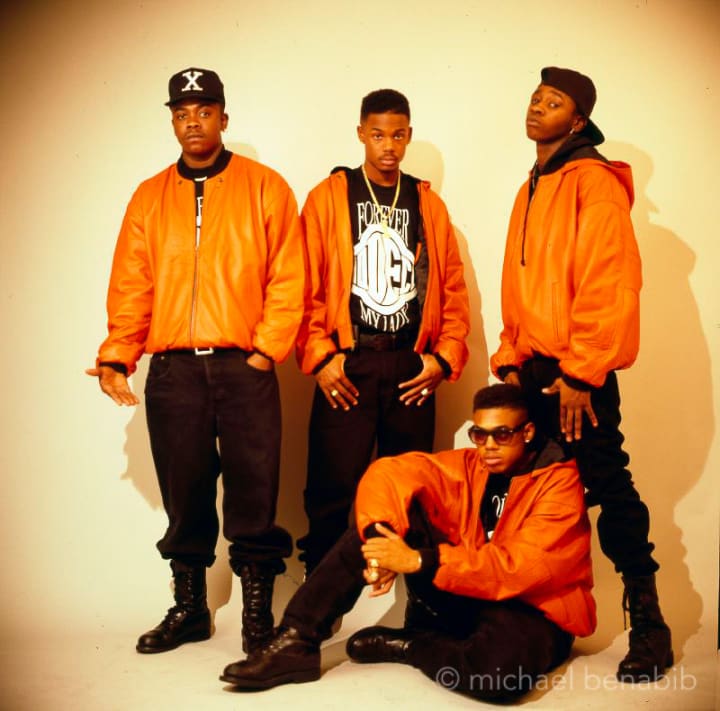 These two sets of brothers were Jojo Hailey, Devante DeGrate, Dalvin DeGrate, and K-Ci Hailey. Ladies and gentlemen. This was Jodeci. They embodied everything I was feeling at the time with their music. They were the brothers I didn't know I had until that day. They helped bring that smooth and bangin' perfect collabo of R&B and Hip Hop with some of the hottest Hip Hop artist in the game. When I found out they were signed to Uptown Records it was a wrap. Them being added to the roster with Heavy D & The Boyz, Mary J. Blige, Guy, Al B. Sure, Father MC, and Christopher Williams was like a super team in the NBA.
With the assistance of Puffy and Al B. Sure, Jodeci took off! Two of my favorite bangers I'm still rocking to this day are "I'm Still Waiting"(Jeep Remix) and "Freekin' U"(Remix) featuring Rakwon The Chef and Ghostface Killah from the Wu-Tang Clan. This will still bleed your speakers. For me the flood gates were opened. The 90's brought you the likes of Notorious B.I.G. who grew two blocks from and went to school with Tupac Shakur all with those timeless hits. Listen man, you the sounds of Boyz II Men, Bell Biv Devoe, Whitney Houston, Maxwell, Lauren Hill, TLC, Outkast, Toni Braxton, Mint Condition, Groove Theory, Aaliyah, Ginuwine, Bad Boy, Mase, SWV, Nas, Dre Dre, Snoop Dog, Ice Cube, Warren G, The Fugees, A Tribe Called Quest, Jay-Z and the whole Roc-a-Fella team. The catalogs are endless. Every last artist that I have just named are still rotation on my playlist. Say WORD!!!
90s music
Writer/Blog/Scrnwrtr/Dancing Dad/https://www.gettingfitandhavingfun.com/Mr-showpiece.com/about.me/showpiece Full Sail Bachelor's Entertainment Business/Master's in Creative Writing. https://www.youtube.com/channel/UCyugYbQOGNRCOPn0wpVXvYw
Receive stories by Malcolm Batten in

your feed