5 tracks to get ya into Smino
Smino Grigio Off the Heezy Bro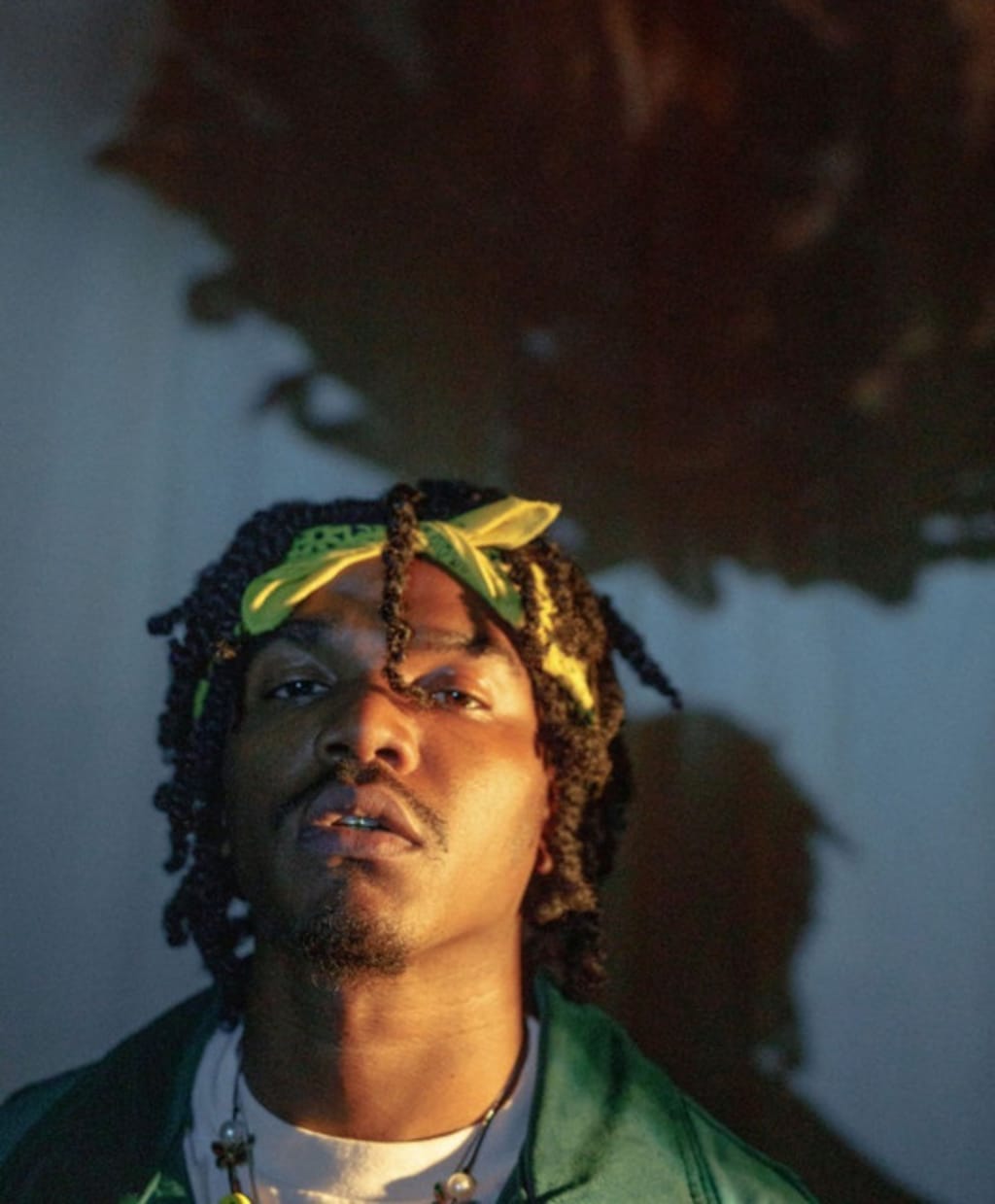 Wild Irish Roses:
Such a tone setter. The opening track to his critically acclaimed debut album, "Blkswn" showcases why Smino is such a hot commodity in Rap and Soul. His singing voice is soothing, his bars hit suprisingly hard on this somber, savory instrumental cooked from scratch by frequent collaborator Monte Booker. The cadences that Smino typically uses are unorthodox, unpredictable, unique and suprisingly lush. How he fits certain words and rhymes into these tight pockets is anyone's guess. A trip to go get a pack of backwood cigars never sounded so sultry and sexy. The music video that accompanies this song only adds to the passionate, lushious vibes. This is a must add to any sex playlist for sure.
Amphetamine:
Every classic tape needs a dope posse cut. Enter Amphetamine. 2 songs disguised as one, the first half of this gem has him crooning and rapping over a gorgeous beat about his struggles with addiction to stimulants and depressants while trying to go through life and gaining experience points in the process, then the hidden track, "Krash Kourse" hits us half way in. With stellar production from the enigmatic Pheolix, it hits like more of a calming more uplifting come down with Noname, Jean Deaux, and Bari all understanding the assignment and executing with excellence. It's rare folks give us hidden tracks in this day and age of playlisting. Have to give flowers where flowers are due.
Flea Flicka:
As soon as the track begins, you can feel that blkswn was about to start picking up some steam. It's crazy how bubbly and animated it sounds. Bari and Smino compliment each other so well. The 4th track off of the Blkswn cranks the album into high gear with this up-tempo bouncy track about affluence, self assurance and women a plenty. Bari sets the tempo, real smooth and baritone, and then Smino brings it home with his eccentric almost bebop flow and sound. It's really a wave to behold. Plus there's a cheese bar in this song that is mad clever and really hasn't been touched since I've heard it. No spoilers :]
Z4L:
Smino is at his best when he is on something either soulful and sultry, or uptempo and bubbly. This song is the latter, with Mr.Grigio getting the freaknik started with quick quips and poignant punchlines with Jay2 and Bari coming along for the ride bringing their brand of coolness and lyrics over a fresh Monte Booker beat. Has a nostalgia feel that I can't quite put my finger on but this song seems like it could fit in the mid 2000's given the energy these cats were bringing. Real big white tee energy
Father Son Holy Smoke:
The dude was just showing off with this one. Track number 10 on Blkswn (notice a theme here) sees the St. Louis emcee flex his lyrical muscles witht this one. He spits about everything from FDA murder burgers and coconut oil appreciation. He floats back and forth from one end of the beat spectrum to the other, effortlessly. This is the track that made me take Smi seriously.
He could really lyrically, sonically and musically go toe to toe with anyone in the rap game out right now. Luv4Rent is his next tape. I think we are going to see vintage, refined sound where he is going to really shine at everything that makes him great from his singing to his bouncy flows to his blending of genres and chemistry with all of his features he chooses for his projects.
Project wise, blkjuptr is a good project to start at. A little sampler of what was to come in blkswn.
God Bless.
playlist
About the author
Just a rapper doing it for the vibers and the 925ers. I've always wanted to have my own blog. This is my haven for writing. Poetry and playlists a plenty. Enjoy
Instagram: viber925er
Bandcamp: https://mcflobuf.bandcamp.com/
Reader insights
Outstanding
Excellent work. Looking forward to reading more!
Top insight
Heartfelt and relatable

The story invoked strong personal emotions
Add your insights