5 One-Hit Wonders Who Have Made Millions From Their Only Hits
Sometimes, all you need is that one song to pay the bills for life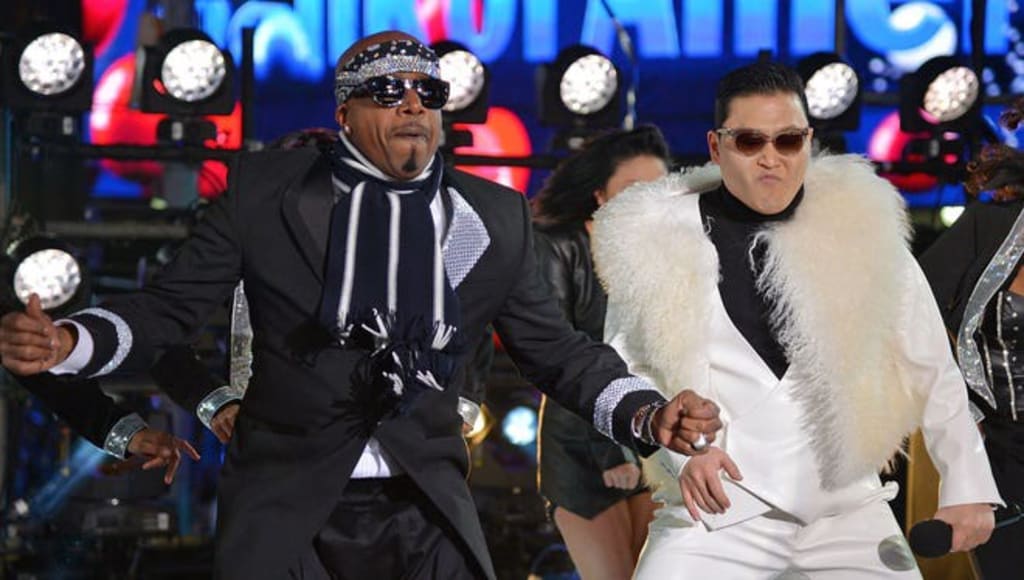 Image: USA Today
One-hit wonders are a rather unique trope in music. To put it briefly, a one-hit wonder is usually an artist who releases just one very popular song that their subsequent body of work simply cannot eclipse. Generally, one-hit wonder songs are extremely catchy and become staples of the mainstream to the point that it becomes difficult for the artist to further replicate their success.
While it can be frustrating to be known only for one song especially if you are an extremely talented artist, the status of being a one-hit wonder can also be quite a lucrative prospect. As you will see in this list, there have been quite a few artists who continue to live very well off the success of a single song, years after it has been released.
Here are 5 one-hit wonders who have made millions from their only hits. Let's begin!
5. Gotye: $10 Million
In 2012, Australian-Belgian singer, songwriter and instrumentalist Gotye had the world at his feet. His breakout hit Somebody That I Used To Know which he had performed with Kimbra, had climbed straight to number one on the charts and netted him all manner of praise and awards.
A multi-platinum record, Somebody That I Used To Know became the best selling single of 2012 and is today, the most streamed one-hit wonder on Spotify. Fans and critics praised the song's lyrics, instruments and Gotye's vocals as well as its innovative music video, with many predicting a bright future for the up and coming star. However, this did not come to fruition .
Considering himself more of a tinkerer than a musician, Gotye did not rush to work on launching his blossoming career. Instead, the star did not let fame go to his head and instead continued to work at his own pace, acting almost as if he had not achieved success to begin with. Choosing his musical integrity over fame and fortune, Gotye turned down lucrative deals to further capitalize off his song but that being said, he netted himself quite the sum of money anyway.
Thanks to the success of his song, Gotye is worth an astounding $10 million and this has afforded him the freedom to work at a pace that he is most comfortable with and take breaks when he feels like it. Fresh out of a hiatus and returning to the name that made him famous, Gotye has all the tools to move past being a one hit wonder. Till then, he'll just be a comfortable somebody that we used to know.
4. Vanilla Ice: $12 Million
For better or worse, Vanilla Ice did play a role in helping to usher Hip-Hop into the mainstream. While he was definitely no Eminem, his smash hit Ice Ice Baby was the first song that reached the very top of the Billboard Hot 100.
Unlike most Hip-Hop songs, Ice Ice Baby was not controversial for its lyrics but rather its sound. Sampling the riff of Queen and David Bowie's Under Pressure, Vanilla Ice initially did not pay royalties to these artists and had once attempted to claim that he had made changes to the melody that made them sufficiently distinct from one another.
Eventually Ice settled the matter out of court with Bowie and Queen but his song continued to rake in big money. Even as Vanilla Ice's popularity began to wane among fans, critics and his fellow artists, Ice Ice Baby continued to receive acclaim and was recognised as one of the best songs of the 90s and one of the best dance songs of all time.
Although Ice would soon be eclipsed by a legion of up and coming rappers, Ice Ice Baby continued to keep him comfortable as he pursued a career in Real Estate and mounted a musical comeback. Now back in the good graces of the fans and with two successful careers, Vanilla Ice will still have to owe the bulk of his fortune to the success of Ice Ice Baby.
3. Sir Mix-A-Lot: $20 Million
Rapper Sir Mix-A-Lot will probably go down as the only person in history who can say they earned their fortune from a song about butts. His smash hit Baby Got Back is more frequently known by its line "I like big butts and I cannot lie". That being said, the song is a high energy and catchy ear-worm.
Initially, the song drew controversy for what people perceived to be overtly sexual lyrics that objectified women. However, upon closer examination at some of the song's words and some clarification on the part of the artist himself, Baby Got Back is actually a rather positive albeit cheeky song that tells the listener that they can be attractive without conforming to society's beauty standards.
Released in 1992, Baby Got Back was the year's second highest grossing single, being overtaken only by Whitney Houston's legendary I Will Always Love You. For over 20 years, Sir Mix–A-Lot continued to live comfortably off the success of his song but there was still more to come.
When Nicki Minaj released her song Anaconda in 2014, it heavily sampled Baby Got Back with the song's signature line being taken directly from the one-hit wonder. This not only revived the popularity of Baby Got Back but introduced the song to a whole new generation of listeners. Aside from the renewed popularity, one can imagine that a hefty royalties fee also played their part in building Sir Mix-A-Lot's $20 Million fortune.
2. PSY: $60 Million
The only artist in this list whose hit song was not performed in English, PSY's Gangnam Style was at one time completely unavoidable. Wherever you went or whenever you surfed the internet you would encounter this song numerous times without fail.
Partially thanks to its music video which featured PSY's over-the-top dancing, Gangnam Style quickly broke into the mainstream and achieved success on multiple fronts. Climbing up the charts to number one, Gangnam Style also became the highest viewed video on Youtube and the first one to cross a billion views.
Gangnam Style turned PSY into a worldwide sensation. He went from a moderately successful artist with a following in Korea and Japan to an international powerhouse. He began appearing on Saturday Night Live and started rubbing shoulders with celebrities and world leaders. He was even invited to the United Nations by Secretary General Ban Ki Moon who saw the superstar as an asset to unite the world.
PSY himself had stated that the success of Gangnam Style was a double edged sword. In his words he was living both a "dream and a nightmare." Grateful for the fame and fortune but worried about his chances of ever eclipsing Gangnam Style. However with his vast fortune and consistently loyal hometown fanbase, PSY has been hard at work releasing new music that he hopes will once again launch him into the mainstream.
Morten Harket: $60 Million
A-Ha was one of the most popular groups to ever come out of the 80s and they have maintained that level of popularity to this day. It is perhaps of their continued relevance and high demand that many forget that they are a one-wonder as well.
But let's face it, unless you are a loyal A-Ha fan, you would not know any of their songs aside from their iconic hit, Take On Me. Fair enough they've had other successes like The Sun Always Shines On TV and The Living Daylights but they never came close to the phenomenon that was Take On Me.
The success of the song was in no small part to A-Ha's lead singer, Morten Harket. Co-writing the song, Harket also lent his stunning falsetto vocals to Take On Me. With a memorable music video to boot, the song made A-Ha a staple of the MTV era of music. Harket was also able to capitalise off the song's success and turn A-Ha into one of the most profitable live groups of all time. At one time the group even held the world record for the largest selling concert with 198,000 tickets sold. It was safe to say that most of those people were there to hear Take On Me.
Unlike the other artists and songs on this list, there is a certain timelessness about Take On Me that has allowed it to remain popular with many different generations of audiences. While other one-hit-wonders often reap the financial rewards of their songs while fading into obscurity, A-Ha and Morten Harket in particular have been able to use the success of Take On Me to continue to remain popular and profitable. Surely Harket must be doing something right with his band's continued popularity, a $60 million fortune and even a knighthood by the king of Norway.
That does it for this list! If you've made it this far, let me thank you for taking the time to read this. I personally found it very interesting how just a single song has the potential to simultaneously launch an artist into superstardom but also trap them from ever eclipsing that success. It goes to show, fame and fortune can sometimes be a double edged sword.
Anyway, if you know of any other examples of successful one-hit-wonders do let me know! I will probably follow this article up sometime down the line. Until then, take care!
list
About the author
Reader insights
Nice work
Very well written. Keep up the good work!
Top insights
Easy to read and follow

Well-structured & engaging content

Expert insights and opinions

Arguments were carefully researched and presented

Eye opening

Niche topic & fresh perspectives
On-point and relevant

Writing reflected the title & theme
Add your insights