2020 Rewind Playlist: Songs That Helped Ease My Year
It's all about nostalgia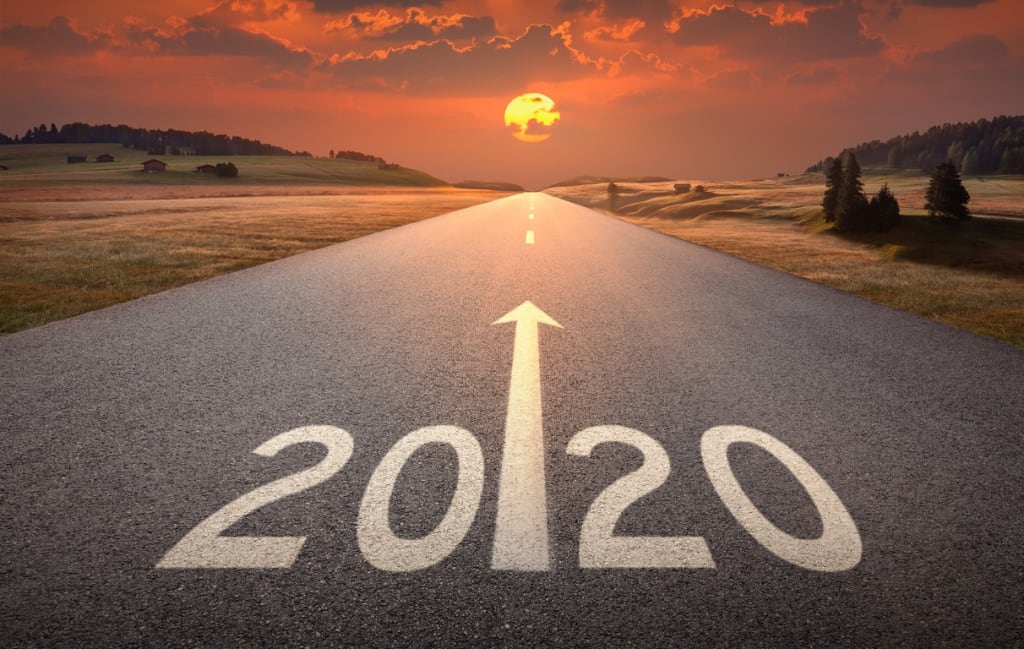 To say 2020 has been difficult, would be a great understatement. What 2020 was, was a dumpster fire of epic proportions that greatly tested the patience of every single person on the planet! *Big sigh*. But in the midst of everything, 2020 wasn't all bad. We did see it bring out the best in people as we saw so much giving to help those less fortunate. We saw heart-warming moments between family members who hadn't seen each other in months. Additionally, we got new tunes gracing our eardrums. All of which helped us drown out the doom and gloom of the world, even for just a moment.
For me, nostalgia was big. I found myself listening to a lot of releases that reminded me of the '80s, '90s, why I started liking a particular band or artist, or even if a track just gave me hope. Here are just some that personally helped me get through 2020.
Levitating – Dua Lipa ft. DaBaby
Dua Lipa has had one heck of a year, having released her sophomore album Future Nostalgia which went on to receive major praise and raving reviews. Having collaborated with both DaBaby and Madonna on the track, Levitating transported listeners to new heights *pun absolutely intended* and gave us that feel good, get up and dance feeling that was desperately needed.
Save Your Tears – The Weeknd
Regardless of what some "professionals" say *cough* After Hours was THAT album. The Weeknd released what can easily be described as his best album yet with Blinding Lights having maintained top 20 positions on Billboard 100 for 55 weeks now. When it comes to a personal fave, Save Your Tears takes that spot for me. Its nostalgic sound, beautiful lyrics, and soft tone, definitely helped in soothing away some anxiety.
Afterglow – Ed Sheeran
After some time away, Ed Sheeran came back in full force and delivered Afterglow. A tune that is reminiscent of the Ed we all fell in love with when he first burst on the scene a few years back. Pulling at every heartstring with its simplicity and lyrics that are so very Sheeran. Having been a huge fan of his since the start, I'm not going to lie, this song left me a bit speechless in the best possible way.
The Killers - Dying Breed
Quintessentially The Killers, Dying Breed was definitely a song that was on repeat for me. It's everything that made me love The Killers from the start and just makes me feel good. Make no mistake, I was for sure rocking out to this one all year
The In-Between – In This Moment
Surely, we all had moments this year where we just wanted to let it all go and scream into the void for a good few minutes. For me, In This Moment helped me to release that frustration through their metal tunes and The In-Between was right up there on my list.
Wonder – Shawn Mendes
When Shawn released Wonder, I was left a bit in awe of the growth of our lovely Canadian. The sound, was a bit of a departure from the pop sound fans had become accustomed to and it paid off for this first single off the album. Sort of sounding like a bit of a dream, Wonder lives up to its title all while delivering lyrics that showcase just how much Shawn has grown as an artist and human.
August – Taylor Swift
Delivering a track that could've easily been played during an episode of Dawson's Creek back in the day, August gives so many nostalgic feelings I didn't even know I had. Sad yet uplifting, August is everything we needed this year and was the perfect addition to this playlist.
Heavy Balloon– Fiona Apple
In her first release since 2012, Fiona Apple gave us an album that proves, once again, why she is the goddess she has been since the nineties. Heavy Balloon is angsty, anthemic, and all-around amazing. "I've been sucking it in so long, that I'm busting at the seams." Same, Fiona. Same.
Moral of the Story – Ashe ft. Niall Horan
Just as much as I love Ashe's original version, this duet featuring Niall Horan, is a beautiful take on young love that just doesn't work, no matter how much you want it to. The pair mesh so well as their voices complement and emote every relatable word, and created a relaxing and distracting atmosphere.
Dear Patience – Niall Horan
As stated earlier, this was the year where my, like everyone else's, patience was tested. So what better song to have helped get through those particularly hard days than to hear Niall Horan sing his letter to the virtue. Not to mention how calming his voice is in the track which is of course, an added bonus.
Walls – Louis Tomlinson
This year, we saw Louis Tomlinson release his debut solo album and man was it worth the wait. The album was a 12-track letter to life, pain, and lost love, and for me, Walls was the track on repeat. Tomlinson sings about breaking down those walls that we all tend to put around ourselves at some point, and the freedom that comes with letting them all go.