10 Songs to Listen to When It's Raining
'Tis the season for self-pity, sad songs, and expensive coffee.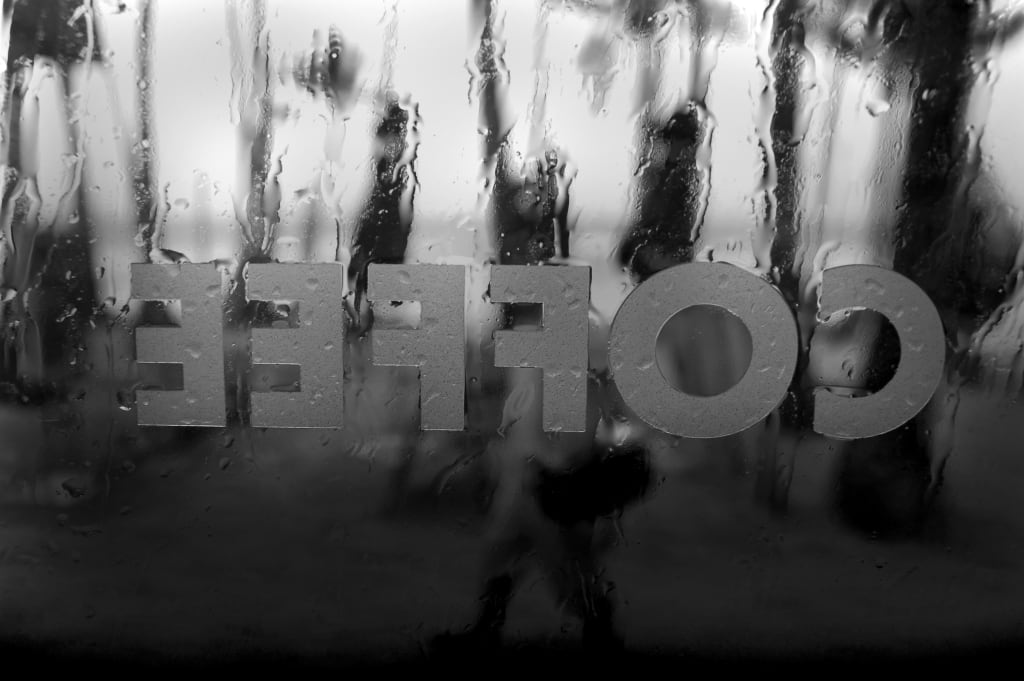 Sometimes it's refreshing to indulge in your own self-pity and loathing. To help you along the way, here are a few interesting recording artists. Some of them will be annoyingly familiar, but hopefully by the end of this list you will have stepped out of your musical comfort zone to discover artists from different genres and cultures.
1. Sam Smith - 'Too Good at Goodbyes'

If Sam Smith isn't already on your "sad" playlist, he should be. His soulful voice lulls you into the memories of past relationships, or, if you're like me, daydreams of made-up relationships gone wrong.
"Too Good at Goodbyes" is one of those songs that has you picturing a certain someone's face with just the first line: "you must think that I'm stupid". Who hasn't been there? There's a sadness to the song that doesn't quite bury you in insurmountable depression, but rather makes you feel better by making you feel sad. Whatever you're feeling, Sam Smith has felt it too, and he's here to wrap you in soulful harmonies and piano chords.
His voice isn't quite like honey, but it's raw with emotion and warmth. Coupled with lyrics that sometimes hit a little too close to home, Sam Smith is perfect to listen to at a table or by the window with your eyes closed, a warm mug in your hand, and the sound of rain outside.
2. DEAN - 'instagram'
DEAN, also known as Kwon Hyuk, deanfluenza, or deantrbl, has been making a splash in the Korean music industry, some people going as far as to call him the "R&B prince of Asia". Listen to anyone of his songs and you'll understand why.
He has done collaborations with artist Syd, Grammy winner Eric Bellinger, as well as other South Korean artists like Zico and Crush.
He has the type of voice that sounds calm and jazzy on any track, exhibiting a level of confidence that not only seeps through the speakers but can also be seen in his live performances. Still, there's something a little off, a little twisted, about the artist which contributes to the emotion that can be felt in his songs.
His song "instagram", even if you don't understand Korean, is almost relatable by the track and his tone alone. It's about the depression he feels when scrolling through his Instagram feed. There's a sort of emotional disconnect when seeing photos of people that are edited to perfection and the comparison you can't help but make between yourself and the people you follow. This is also shown in his video, where his small behaviors and the effects in the background exhibit a disconnect from reality and emotional static.
Take a trip through this artist's music and you won't regret it.
3. Lennon Stella - 'Like Everybody Else' (Acoustic
With a slightly slower tempo and a smoky voice, Canadian singer Lennon Stella quickly made it to my chill/study playlist.
This song, in particular, is another reflective song that digs deep at the way we perceive ourselves, and the harsh reality that we not be who we think we are.
The clear, bright, tones of the piano contrast beautifully with her tone in this song.
4. BTS Jin - 'Epiphany'
Kim Seokjin, of the band BTS, was given a solo track on the third installment of their Love Yourself albums, Love Yourself: Answer 結.
His track, "Epiphany", begins with lines that may feel familiar from other love songs; messages that he thought he wanted to be with someone for so long, that they were meant to be. As the song progresses, however, Jin suddenly sings the line "I'm the one I should love in this world". As part of one of the largest music acts in the world, he and his group members find themselves having to put on smiles and a strong front everywhere they go, and one can only imagine the pressure that is put on them to do so.
So, in this track, he begins to accept the part of himself that he has tried to hide away, and the background vocals can be heard also trying to tell others to do the same thing.
The music itself is filled with strings and percussion, building with his vocals as the message progresses.
5. Stromae - 'Formidable'
The Belgian singer-songwriter, rapper and musician, Stromae, is an artistic force to be reckoned with. With his breakout single "Alors on Dans", he gained international attention and became large in France.
The song in question, "Formidable", translates to "wonderful" in English, a sarcastic title. The lyrics follow a recently dumped drunk man expressing his cynicism towards relationships. The "marriage doesn't mean much and couples still cheat and divorce" sort of a message.
Within that, though, is a real feeling of emotion and desperation at being left behind. The music video itself was filmed on the streets with the singer acting drunk, making him viral for a period of time as onlookers didn't realize he was being secretly filmed. This artistic choice reflects his lyrics, how he sees relationships as they often are, but the people around him criticize him for thinking that way, even if their actions prove him right.
6. Alec Benjamin - 'Let Me Down Slowly'
"Could you find a way to let me down slowly" is the first line in the chorus.
It's a sentiment that contrasts sharply with Alec Benjamin's almost childlike voice; a higher pitched talky sort of tone.
The rest of the song describes a fall from grace, and trying to push back the pain of adding heartbreak on top of all of it.
7. Gallant - 'Skipping Stones' (Feat. Jhene Aiko)
Although known for his heart wrenching chart-topper "Weight in Gold", Gallant can offer the music scene so much more.
"Skipping Stones" is all about growth and expectations, and getting lost somewhere along the way. The lines "find me skipping stones in washed up brooks / holding out for something I can't force / what am I missing?" reflect on the loneliness this causes.
The track opens with the heartbeat of drums before giving pause to allow the smooth entrance of an electric bass and some brass.
Try not to get lost in Gallant's effortless falsetto and Jhene Aiko's songbird vocals.
8. Grace Carter - 'Why Her Not Me'
The song opens with piano chords and rustling background noises.
Then, Grace Carter immediately pulls the listener in with a deep, smooth voice. She has a very clear articulation, allowing you to take in every emotional lyric.
She has put in the video description that this song is a representation of the journey she took in watching her father choose another life over her, but the lyrics aren't so specific that you can only imagine that scenario. It can easily be applied to any relationship where one party felt they weren't loved enough and ended up being left behind.
9. Carol Soundtrack - 'Opening'
The orchestra in this piece creates an on-edge, alluring atmosphere through the use of overlaying different rhythms and pulsing dynamics, instantly creating an image of a sort of forbidden or anxiety-ridden relationship.
Overall, it is one of my favorite movie soundtracks because of the emotions it evokes without using lyrics.
10. Diogo Picarra - 'Nao Me Perco'
Diogo Picarra has albums full of emotional piano and guitar filled music. The Portuguese actually have a genre of music called "fado", or music that is incredibly expressive and melancholic, making it perfect for this list.
"Nao Me Perco" is essentially a song about going through and loneliness, or depression, and not losing yourself, although I did get the translation off of google.
It's similar to song number nine, listed above, in the sense that the music alone creates emotion, and when the vocals start, even if you don't understand Portuguese, you can get a sense of the emotion Diogo Pecarra feels through his tone.