10 Great Gifts for Goth Music Lovers
They're dark, gloomy, and the best friends you ever had. These gifts for goth music lovers will warm their cold, dead hearts.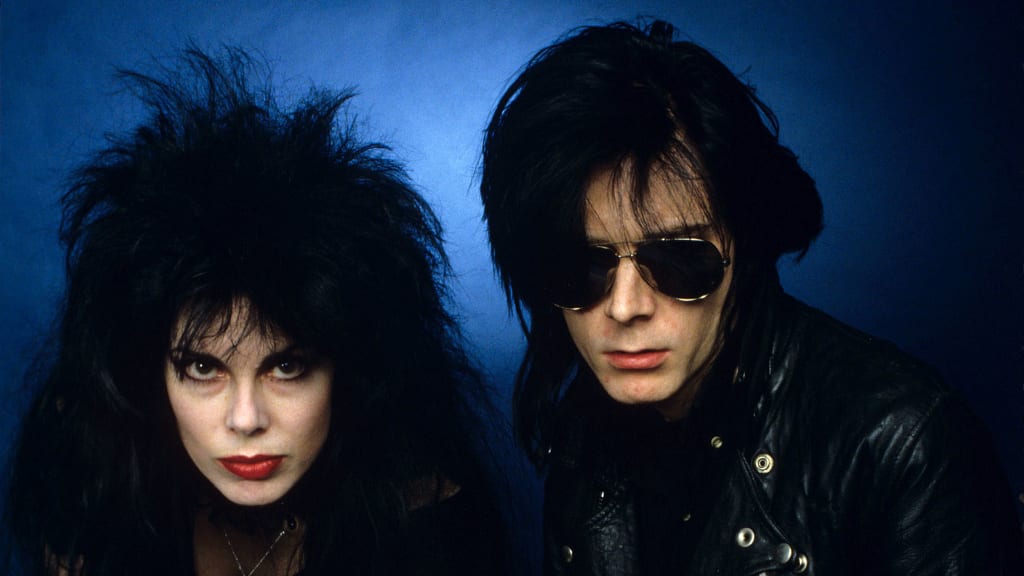 I'll admit it, I was a goth back in the day.
Yes, it's true. I was the cringe-inducing babybat at the goth club, rocking my Demonias, and of course, saying the epic fail line of "OH MY GOTH!" whenever something would happen.
However, I wasn't like most goths in the 2000s. Unlike a lot of people who just dressed like a goth, I legitimately loved goth music. Whether it was EBM, death rock, new wave, or synthpop, I dug the music hard—and to a point, it shaped who I am now.
Though I now attend more raves than I do concerts, I still have a soft spot for goths in the scene. That's why I still make an effort to buy gifts for goth music lovers in my circle of friends, and why you can still see me belting out lyrics to Sisters of Mercy in my car.
Shopping for goths isn't easy, especially since Hot Topic turned to garbage. If your best bud is a fan of goth music, or a full blown goth fashion enthusiast, you'll love this list of gift ideas for the dark snarklings in your life.
Anyone who's ever jammed out to "Lucretia, My Reflection," already knows why Sisters of Mercy remains one of the most famous goth rock bands in music history. Singer Andrew Eldritch is literally the "Godfather of Goth" thanks to his haunting vocals and bellowing voice.
This simple band shirt is perfect for attending goth rock events and showing your OG status. Of course, it also shows the uniquely anti-conventional, often morose attitude that people associate with goth culture. Your friend will love it.
Goths who have been in the scene a bit know Voltaire for being one of the campier singers in the genre. They also might know him from Gothic Homemaking or Voltaire's Lair on YouTube. But, did you know he also wrote a book on goth culture?
Anyone who loves dark cabaret or just likes to indulge in some tongue-in-cheek humor about one of the quirkiest music scenes in existence will love What Is Goth? It's fully illustrated, points out how bad goths are at dancing, and gives goths a little bit to chuckle about.
KMFDM, also known as Kein Mehrheit Für Die Mitleid, has been around since the 80s and yes, they're still touring. Though they have put out new music as of late, but if you ask most people who love industrial music, their 1997 album Symbols is still their best work ever.
Recently, a remastered vinyl edition of Symbols hit the market. Trust me when I say that the black-clad buddy in your life will enjoy spinning "Megalomaniac" in vinyl. The sound will be out of this world.
Did you know that Living Dead Dolls were originally modeled off real people in the goth community? It's true, and the dollmakers who kicked off the series had a *lot* of friends in the goth club community.
Ever since they started to hit the market, this line of collectible dolls were a hit. In fact, it's pretty safe to say that this is one of the best gifts for goth music lovers that enjoy dolls, a slice of goth club culture, and the overall spooky aesthetic.
I personally find the Moulin Morgue series to be particularly pretty, and not just because of the beautiful coffin boxes. These dolls give you amazing neo-Victorian fashion inspiration, don't they?
Though Siouxsie Sioux herself actually distanced herself from the goth movement, the truth is that her mark on goth culture remains undeniable. Most people can recognize Siouxsie and the Banshees' impact on goth style thanks to Siouxsie's epic eye makeup and hair style.
Of course, her music is still considered to be some of the best work of the 70s and 80s post-punk movement. One of the band's most popular records of all time is Through the Looking Glass, and it's still available on vinyl if you know where to look.
Vinyl is about as goth and punk as it gets—not to mention, incredibly DJ-friendly. This is a great gift for the vinyl enthusiast in your life, as well as for goth music lovers.
Oh, come now. I had to include a Razed in Black reference in there, right? Razed was one of the bigger EBM and industrial bands to score hits in the goth club scene during the 90s—and to a point they deserve the accolades they got.
This tee shirt is a cheeky homage to their biggest hit ever, and while most won't quite understand the reference, your goth music lover will totally understand it.
If you actually attend goth club shows, then you are probably aware of the biggest rule of goth attire: boots. You need boots to really pull together almost any goth look you could imagine.
When it comes to goth wear, the biggest name in boots is Demonia. These knee-high, stompy platform boots are surprisingly comfortable and work well for that intimidating-sexy blend most goths love to have when they rock out on the dance floor.
Joy Division's
Unknown Pleasures
was one of the biggest synth pop and new wave albums ever made. Music aficionados often will call it a work of art because it seriously hasn't aged in the least bit. Every song on this album from one of the top
synthpop artists you need to know
remains as timeless and emotionally-charged as it was back in the 80s.
Pretty much everything about Unknown Pleasures is a work of art—including the iconic album cover. This poster will be a perfect gift for the new wave fan who can't get enough of Ian Curtis's dolcet voice.
Ministry is one of the biggest goth rock bands of all time, and it's fronted by one of the most talented musicians in the scene: Al Jourgensen. Most goth rock fans have, at one point or another, rocked out to at least one Ministry song in their lives.
The best way to describe Al Jourgensen's book is a nice trip down memory lane for anyone who's lived life as a member of the goth scene. There's wit, wisdom, and a lot of wild tales in these pages. Even if you're not a Ministry fan, it's a great read.
Jourgensen's Ministry gives you an idea of what life is like when every day is Halloween, you're always on tour, and you're riding a hot rod that Jesus built. Or something.
If you have a soft spot for EBM and industrial, then you probably are a massive fan of VNV Nation. Known for being one of the most uplifting bands in all the goth scene and having some of the biggest underground club hits of the early 2000s, VNV Nation has a special place in every old school goth's heart.
PastPerfect is the DVD movie that shows real footage of their FuturePerfect tour, behind-the-scenes moments, and more about this epic band. The Special Edition comes with a poster and CD companion, making it one of the best gifts for goth music lovers on the market.
list