Playlists
10 Best Songs to Listen to While Studying
The best songs to listen to while studying craft the perfect soundscape for focus.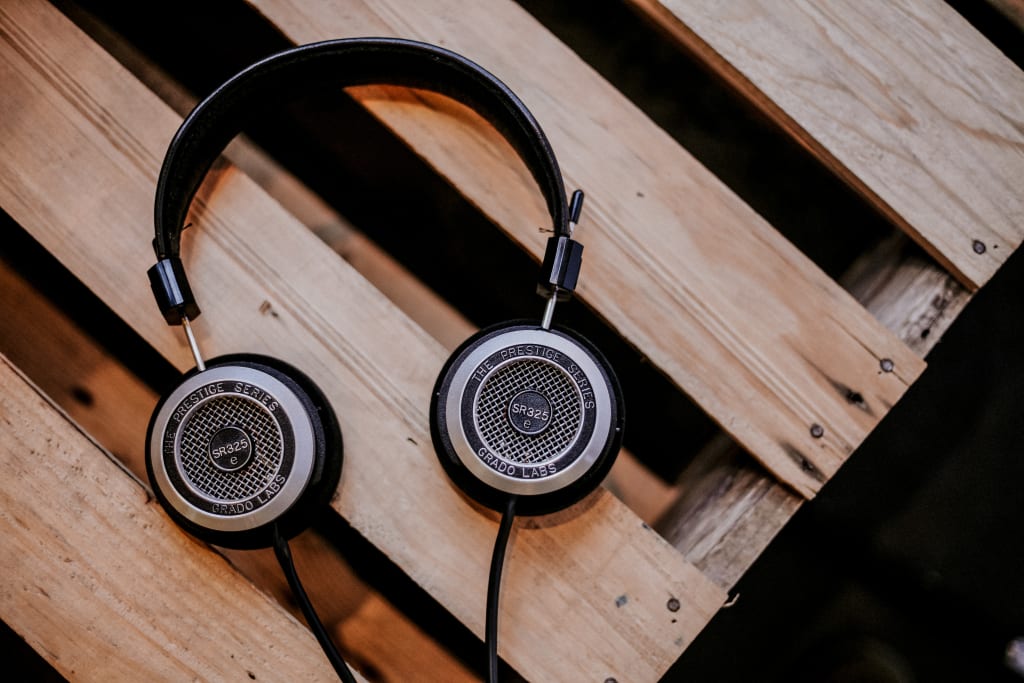 Studying can be a lonely and tedious process. While review is not as stressful as actually taking the tests, it can be hard to sit down and make time to study. Though some people prefer peace and quiet to focus on their studies, others find that silence is unsettling or distracting. Whether out of anxiety or boredom, many people often find listening to music to accompany their schoolwork can make the experience far less stressful. The best music to listen to is mellow or mostly instrumental. From lo-fi hip hop and psychedelic rock to classical music and modern electronica, the best songs to listen to while studying has a way of melting into the background while you prepare yourself for your upcoming exams.
A lesser known gem from the band's 1971 album Meddle, "Fearless" seems to tell the story of a man overcoming idleness, fear, and the doubt of others to be proven right. Aside from these hypnotic lyrics, the song is quietly warm and oddly familiar. Played in an open G tuning, the ascending riff, shimmering off electric and acoustic 12 string guitars is beautifully complimented by sweetly pastoral pedal steel playing. Though not a well known track to most, this track, like the album it's on, has a Floyd familiarity that is a bit more rooted. With its soft mellow nature, this song is easy to listen to while accomplishing other tasks. It's ambitious message, soothing melody, and chords make it a perfect song to help you focus while studying more daunting subjects.
In searching for the perfect song to help you study, it is crucial to consider a number of different genres of music rather than staying stuck to one. Classical music is a great fit for this task, but its technical nature and dryness can get boring to the listener quite quickly. An essential tip for student productivity is to make sure the songs you choose blend into the background a bit while offering some substance. Listening to music that you find dull will not offer much stimulation. While jazz accomplishes many of our relevant objectives in the same way that classical music does, it is a great deal more open and experimental in nature. With its rhythmic feel and infectiously catchy riff, you may want to listen to this song while studying, even if you are not super well versed in jazz. Though the song is very peaceful and catchy, it is not loud and lyrical, allowing it to coincide with your thoughts while staving off the boredom of silence. With a succinct and catchy hook, this tune continues with great repetition and blends well into your consciousness.
Another Pink Floyd deep track, "Dogs" is a long and meandering tapestry of synthesizers, acoustic guitars, and electric guitars that serve as excellent background noise to completing menial tasks. Opening with the fade in of a syncopated acoustic guitar drone and the spooky synthesizers of Richard Wright, the tale begins with Dave Gilmour's vocals warning of a fiercely political and dangerous existence where it is necessary to be vigilant at all times. In the song's third movement, Roger Waters addresses feelings of disillusionment. Throughout the song, the listener is showered with numerous cascading lines of synthesizers, as well as guitar talk box solos and other oddities for the time. Though there is a lot of ear catching stuff in the song, it's duration and it's repetition make it a great background track to help you study. As most of the song is very quiet and mellow, the tune can create interesting moods without grabbing 100 percent of the listeners attention.
With their tight vocal harmonies, cascading acoustic guitars, and a bevy of classic hit songs, Simon and Garfunkel have many great songs to listen to while studying. Coming out of the core of the 1960s, the music of Simon and Garfunkel melded their brilliant harmonies with many other folk conventions with rock and roll as one of the foundational "folk rock" acts. Though relatively light and peaceful, many of their hits required further instrumentation in the studio, often provided by the legendary Wrecking Crew. With their beautiful folk ballads like "Scarborough Fair" to beautiful orchestrally driven masterpieces like "The Boxer" and "Bridge Over Troubled Water," the mellow early folk rock stylings of Simon and Garfunkel offer a great sound-bed for academic study.
Though it may not seem readily apparent, many of the great classic rock groups of the 1960s and 1970s set the stage for many of the great songs to listen to while studying. Another of the great pioneers of rock as we know it, The Who also have a great deal to offer to your studying habits. One of the formative concept albums of the time, The Who's Tommy was a colossus of musical brilliance that often is not seen for its full potential. Though you are likely very familiar with all the hits and classics to come from the iconic concept album, there is a lot of audio there to listen to. From the orchestral riffs that line the overture with the themes of the album, to the ethereal "Underture," this is full of calm, instrumental beauty and recurring lines and riffs.
Though now widely regarded as an important step of development in Led Zeppelin's sound, Led Zeppelin III was long seen as one of the group's greatest blunders, in that it failed to attract as many sales as the previous and following records. This drop off was largely due to a dramatic shift in sound that, while not unique to this album, was certainly the only time it dominated an entire record for the group. With the many soft acoustic blues and folk rock classics like "Tangerine" and "That's the Way" alongside "Immigrant Song" and "Since I've Been Loving You" (a long blues ballad that will help you focus as it blurs into the background), this record has a great classic sound to it, and is likely the most diverse record put out by the band. This jaunty acoustic soundscape is great for those who are curious about how to get motivated to study.
It is important to note that when you listen to this song, it is recommended that you get the original full length studio version, as there has been at least one radio edit version made. If you were born in the mid 1990s or earlier, chances are your parents had this track playing on a classic rock station from time to time. With its ever recognizable riff and driving percussion, this Allman Brothers classic is embedded in American culture. Even if you aren't familiar with the song, chances are you have heard the riff to the song at some point, or the cover version used as the theme music for the BBC's Top Gear. Due to its catchy and recognizable melody, this rambling instrumental is ideal for background music, especially when listening to the full album version. Meandering in and out of various instrument solos and layers of percussion, this tune is a great song to pull out when it's time to study (and is also a great driving tune).
As one of the pioneering groups in the field of surf music, the Ventures helped to define the sound and style of a genre. The sound of this genre was largely defined by a large and chaotic drum sound, (similar to great jazz drummers like Gene Krupa and others) and a spacious reverb sound on single coil guitars and, usually, Fender guitars. This groovy vintage sound brings a real feel of the earlier 1960s in terms of music culture leading up to the bigger moments of the counter-cultural revolution. This rather lo-fi and twangy music is the ideal option for learning how to effectively study. The Ventures' catalog was comprised of instrumentals, many of which were of public domain, and other folk or jazz material, such as "Ghost Riders in the Sky" and "Apache" and "Walk, Don't Run." The semi-repetitive, simple nature of surf music will help you focus without losing your interest. The Ventures, as well as many contemporary surf artists, can offer a great vintage vibe to your studies.
The most iconic of the groups, with many long-form instrumental jam recordings, "Mountain Jam" takes up over 33 minutes on the classic double album Eat a Peach. Though not a studio recorded track, the jam was included on the record with a spate of other then-recent live material by the group, to showcase and honor the late Duane Allman who did not live to complete the record, though showcased impressively on the live recordings. Starting with a harmonizing dual-guitar melody emerging from a pounding tympani intro, this track goes through many different instrument solos and movements to take the listener on a musical journey. Though much of the piece is heavily improvised, there are distinct movements and sections, as there would be in classical music. Perfect in length for listening to while otherwise occupied, the mellow track is great for studying where it is too much of a nuisance to frequently change songs.
One of the great George Harrison vehicles in the Beatles, "Within You, Without You" has a very meditative and eastern vibe, as informed by Harrison's affinity for Indian culture and spirituality, a trait that would become a defining element of some of his best music. While the lyrics themselves are very introspective and deep, the music alone makes it another one of the songs to listen to while studying. It is very soothing while also being driven and determined. For even better use of this track's assets, the Beatles anthology contains a fully instrumental arrangement of the piece, really highlighting the compositional beauty of the track. The soothing peaceful delivery of the song really makes it ideal for quiet study, lulling the listener into a space of here and now rather than worrying about the future. With the lyrics removed from the mix, the hypnotic rhythms and melodies help you focus more on your studies.