The Representation of Identity in Contemporary Art
The Representation of Identity in Contemporary Art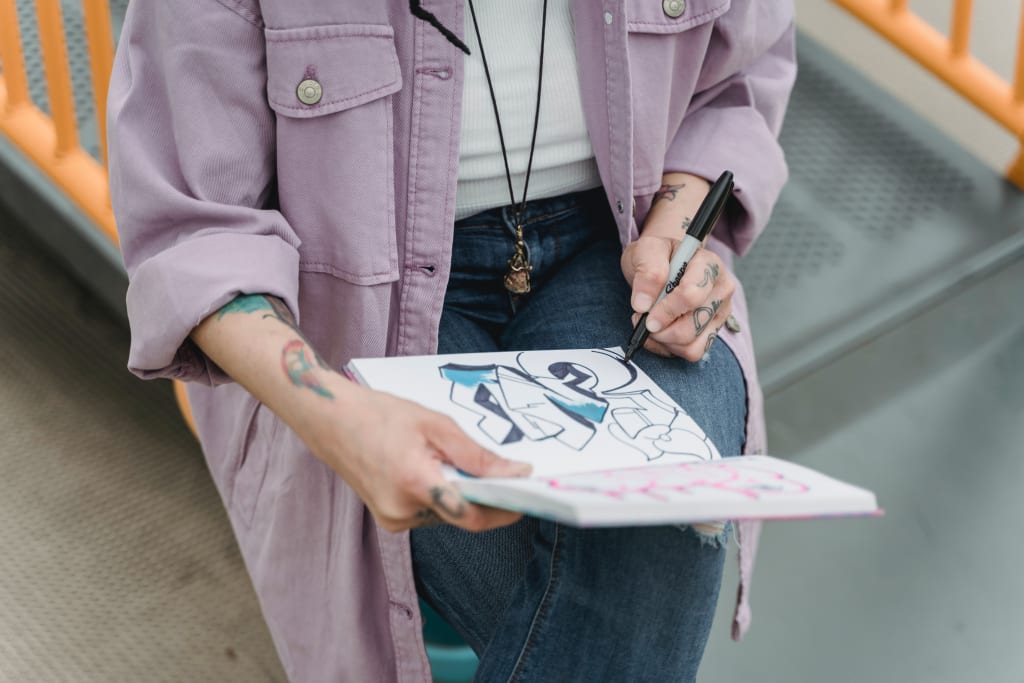 Title: The Representation of Identity in Contemporary Art
Introduction
Contemporary art has long been a platform for artists to explore and express various aspects of human identity. In today's rapidly changing world, where ideas about identity are constantly evolving, artists have embraced the challenge of reflecting these complexities through their work. This article aims to delve into the diverse ways in which contemporary art engages with the representation of identity, focusing on themes such as gender, race, sexuality, and cultural heritage. By examining the works of several prominent artists, we will explore how they navigate these concepts, challenge societal norms, and contribute to a broader dialogue on identity.
The Fluidity of Gender Identity
In recent years, the topic of gender identity has gained significant attention, resulting in a rich body of artwork that examines the complexities of gender beyond traditional binary constructs. Artists such as Kehinde Wiley and Mickalene Thomas have explored the representation of black masculinity and femininity, respectively, subverting stereotypical portrayals. Wiley's large-scale portraits depict young black men in regal, heroic poses, challenging prevailing notions of power and authority. Thomas, on the other hand, focuses on celebrating the beauty and strength of black women, often incorporating vibrant patterns and mixed-media elements to enhance the multifaceted nature of their identities.
The Intersectionality of Race and Identity
The exploration of race and its intersection with identity has been a central theme in contemporary art. Artists like Kerry James Marshall and Yinka Shonibare have made significant contributions in this realm. Marshall's paintings, rooted in African American culture, challenge historical narratives and confront the absence of black figures in traditional art. By highlighting everyday black experiences, Marshall disrupts prevailing power dynamics and amplifies marginalized voices. Shonibare, a British-Nigerian artist, explores the complexities of cultural identity through his use of vibrant, Dutch-inspired fabrics. His sculptures and installations blend historical references with contemporary imagery, inviting viewers to question and reevaluate notions of cultural authenticity and belonging.
Sexuality and Identity Politics
Sexuality is another crucial aspect of identity that contemporary artists have addressed with great sensitivity and nuance. Artists like Nan Goldin and Catherine Opie have delved into the representation of LGBTQ+ identities, focusing on intimate portraits and self-portraiture. Goldin's iconic photographic series, "The Ballad of Sexual Dependency," captures intimate moments from her own life and her chosen family, providing a raw and honest portrayal of queer experiences. Opie's photographs, often featuring members of the LGBTQ+ community, challenge societal expectations and shed light on diverse narratives within the queer community.
Cultural Heritage and Identity
Contemporary artists frequently engage with their cultural heritage as a means of exploring and expressing their identities. Artists such as Ai Weiwei and Yinka Shonibare draw upon their respective Chinese and Nigerian backgrounds to inform their artwork. Ai Weiwei, an outspoken critic of the Chinese government, uses his art to raise awareness about human rights and freedom of expression. His installations and sculptures often incorporate traditional Chinese materials and craftsmanship, creating a juxtaposition between cultural tradition and contemporary issues. Shonibare's work, as mentioned earlier, merges African and European influences to question notions of authenticity and colonial legacies.
Conclusion
The representation of identity in contemporary art is a multifaceted and ever-evolving topic. Artists continue to challenge societal norms and engage in critical conversations about gender, race, sexuality, and cultural heritage. Through their diverse approaches and mediums, they provide platforms for marginalized voices and narratives that have long been ignored or misrepresented. By embracing the complexities of human identity, contemporary art encourages dialogue, empathy, and understanding. It serves as a powerful tool to dismantle stereotypes, question existing power structures, and foster a more inclusive and equitable society. As we navigate an increasingly diverse and interconnected world, the representation of identity
Reader insights
Be the first to share your insights about this piece.
Add your insights