Vocal, Let Me Delete My Own Stories!
Without Having to Ask for Permission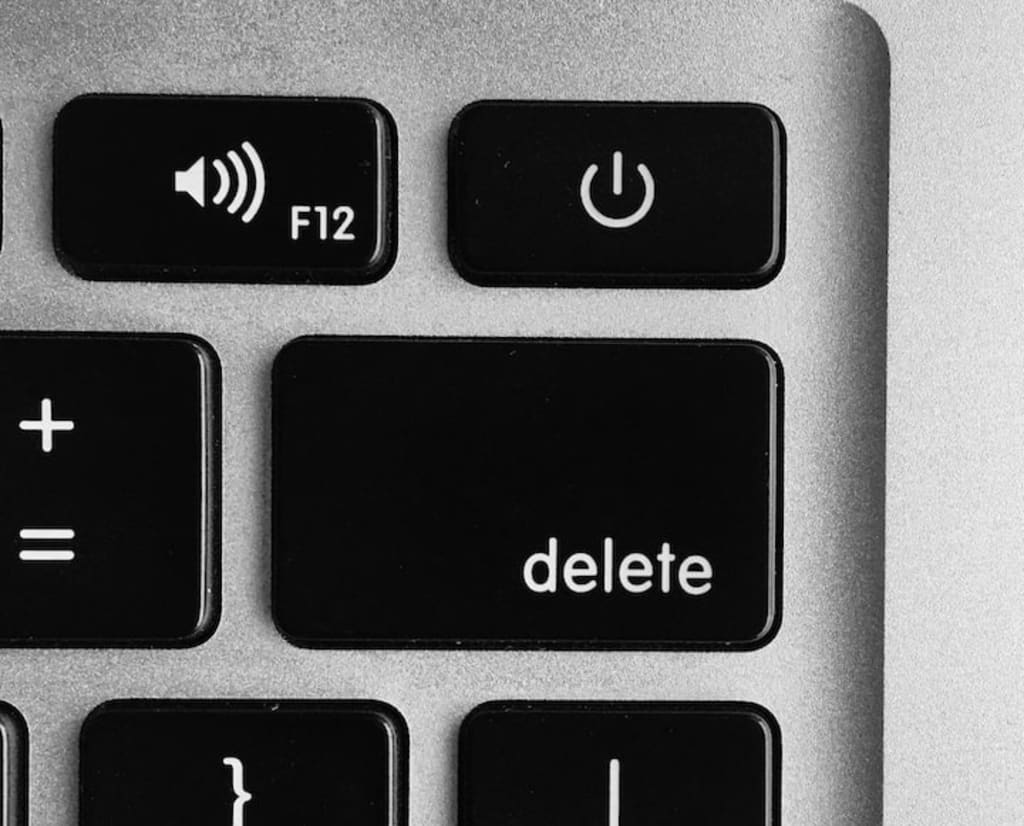 Original photo by Ujesh Krishnan on Unsplash
Now, I can't be the only writer on the platform with this thought. Too many of us use Vocal for that to be statistically possible.
But wouldn't it be nice if we were able to remove some of our stories from Vocal whenever we chose without deleting our whole profile?
I think it would be.
Why Am I Asking This of Vocal?
I have two main reasons why I want to be allowed to remove certain stories from my profile here.
Narrowing My Focus
In case you don't follow me on Medium or are subscribed to my Substack, I've been deleting my fiction posts from both platforms over the past month or so.
Fiction stories don't do as well on those platforms, especially Medium.
I'm focusing my content brand on being about my life and writing/editing; those posts have gotten good responses on those platforms and will help both me and my readers.
I've already noticed a difference.
While my goal here is slightly different since fiction stories receive higher views and love on Vocal, I have been examining the content I've published here.
And you know what? I don't like how random some of my stories are here, especially the article-styled ones. Or where some are placed community-wise
So I want to get rid of them.
To Create Ebooks From Stories
I also wish to convert a few full-length stories into books, as I have with The Deviants, so I'd rather have it only as a book on my Gumroad page.
And as bad as it might sound, I don't want to have free installments of these stories once I've compiled them into books and published those. That would negate my efforts.
After all, making money from my fiction writing is a goal for me.
Why Doesn't Vocal Let Us Do It Ourselves?
Well, I'm assuming Vocal doesn't allow us to delete our stories ourselves because it's a community and moderator-driven platform, unlike Medium, Substack, or Ko-Fi, where you have direct control over your posts.
And since the moderators take so much time to review and accept our works, I'm pretty sure they'd prefer us not to delete things from our profile.
While this is understandable, and I'm not trying to bash or undermine them because I appreciate the work they do for Vocal, it is also a bit frustrating when you're itching to clean up your profile but can't.
Why Vocal Should Allow This
I'm sure there are many reasons why Vocal should allow this, but here are the few I could formulate:
Writers Deserve More Control Over Their Content
While I get why they, to a certain degree, control what stories are published to keep this platform a safe space, I think we should be able to remove stories if we desire to.
It Would Free Up Time For the Support Team
The people working to keep Vocal a functioning site shouldn't have to deal with creators like me who only want to delete stories from their profiles.
They have better things to do, like ensuring the platform remains a safe space for all of us.
Possible Vocal+ Perk?
Although I'm unsure how creators would respond to that, it could be an option only Vocal+ members can do, like the quick edit function.
Just an idea for you to ponder over.
So, Vocal, Allow Me To Remove My Stories
Well, some of them.
I don't plan to delete most of my content. I love it here too much to do so. And most of my stories fit the content style I'm focusing on.
Also, my subscribers here enjoy my work, and I would hate to disappoint them. I do cherish their support, after all. :)
So, Vocal, please let me delete stories from my page.
***
Thank you for reading! I hope you enjoyed it. Subscribe for more content!
About the Creator
I create anything from fiction to personal stories, poetry, and more. I'm also on Substack, Ko-fi, and Gumroad!
My Twitter(X) handle is @AmethystC99.
Visit my website if you need help editing your fantastic story!
Reader insights
Be the first to share your insights about this piece.
Add your insights