What You SHOULD and SHOULD NOT Do After a Car Accident.
A Post-Accident Gameplan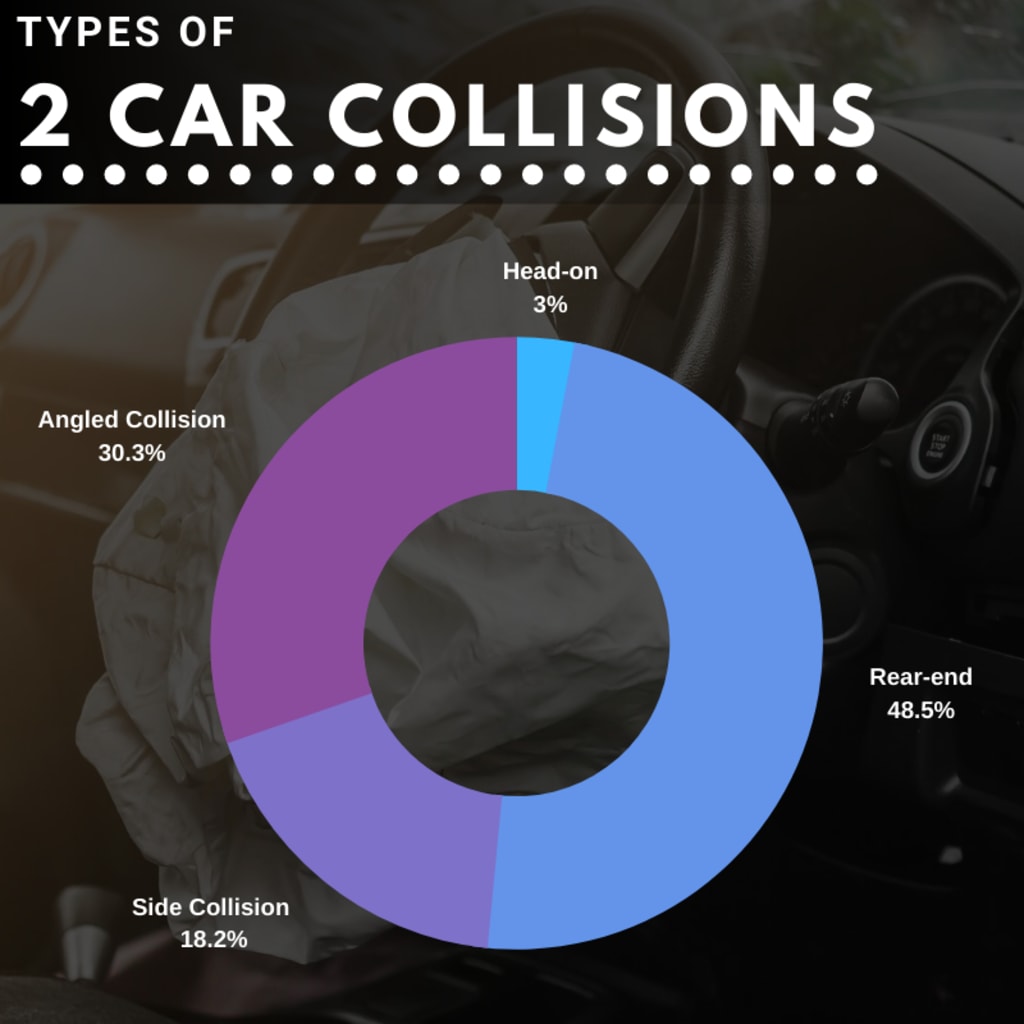 Things You Should NOT Do:
Do NOT leave the scene until police and other emergency responders arrive.
If you want to be on the safe side, you should always call the police after an accident and stay at the scene until they arrive. Even if you are not seriously injured, you could potentially get in trouble for leaving the scene too early. Plus, you want to make sure that the police hear your side of the story. If the accident involves serious injury or death, you could actually face criminal charges for leaving the scene.
Do NOT lose your cool
Car accidents are unpleasant experiences. Understandably, your emotions may run high, especially if you think the other driver was at-fault. The first thing you should ask them is if they are alright. Blaming or yelling at them is neither helpful nor productive. Your anger could get in the way of properly assessing and documenting the incident. Just try to stay calm and focus on documenting the accident scene as best you can.
Do NOT admit fault at the scene
It's okay to apologize or express regret for the accident, but you should never tell the other driver that you were at-fault for the accident. There is simply no benefit to making any admission of fault at the scene and it can potentially create major problem for you later. Just call the police and give the responding officer a truthful statement of what happened. Let the police officer make the initial determination of who was likely at-fault for the accident.
Do NOT sign any documents
You should NEVER sign anything at the scene of the accident. Signing any type of statement or agreement at an accident scene is just asking for trouble. Even in the days after the accident, you should always consult with a lawyer before signing anything. This is true even if its your own insurance company asking you to sign.
Do NOT post anything about the accident on social media
Never post anything accident related on social media (e.g., Facebook, Twitter, Instagram, etc.), especially accident scene photos. You should also avoid posting any pictures of yourself (as hard as that may be for certain people) for a while after the accident. The reason for this is simple. Anything you post on social media about the accident or your physical condition after the accident can be used as evidence against you. For example, if you post a picture of yourself looking happy and healthy 2 days after the accident, it could be used as evidence to contradict your injury claim.
What You SHOULD Do:
Immediately call 9-1-1
Even if there were no noticeable injuries, always call 9-1-1. You cannot trust the other driver to provide correct and accurate information, even if you both agreed to contact your insurers without police involvement. Contacting 9-1-1 ensures that you have police at the scene who will document everything. Police accident reports can be invaluable in auto claims.
Provide proper documentation
After an accident, you should provide the right documentation. This will give you a proper assessment of the incident. Make sure you provide all this to the officer at the scene for an accurate police report. Documents you must have include:
• Photos of the scene and all involved cars. Take as many pictures as you can.
• Document the name, addresses, phone numbers, and driver's licenses of all involved drivers.
• Document all driver's insurers and policy numbers.
• Record the full name of any passengers involved.
Call your insurance company
Once you receive an accident report, call your insurer. Please cooperate with them to the best of your ability. Ask them about what your insurance coverage entails. You might have coverage for your medical expenses. You also might have uninsured motorist (UIM) benefits if the other driver had no insurance. They are required in at least 20 states. Submit all requested documentation including accident photos, injury photos, and medical bills. Your insurer will tell you what course of action to take with respect to your accident.
Contact your doctor
Even though many residual injuries may appear days or weeks after the accident, do not wait for them to appear before seeing your doctor. Visit them as soon as possible and report your immediate symptoms even if it is just minor pain. Truthfully describe all your symptoms as best as you can. Seeing them as soon as possible helps provide more documentation for your case.
Always tell the truth
Telling the truth about the accident is always the best course of action to take. Any discrepancies between accident reports and other relevant documentation can hurt your case. This makes it even more important to have police at the scene who will write a report. You might not remember what exactly happened but having a written police report will help you remember the necessary facts needed for your case.
Hire a Car Accident Lawyer
If you suffered any sort of physical injuries in the car accident, its probably a good idea to retain a Maryland car accident lawyer. An experienced auto accident attorney can help maximize the amount of financial compensation you can get for your accident claim. They can also give you an idea of what your case might be worth based on average settlement values in car accident cases.