This Is NOT An Itemized List of Annoying Bad Driver Habits
You know such a list, if it existed, would be waaay longer.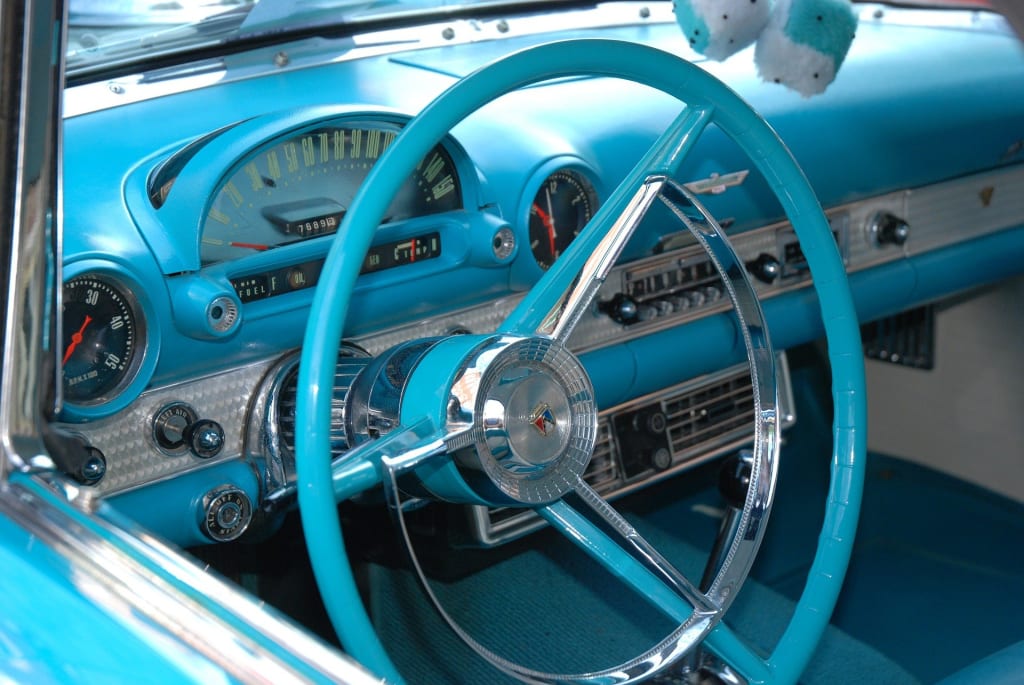 Photo by Frank Pizzacalla on pixabay
I am aware this may sound like a rant but a rant, it is not.
This is a short personal sort of listicle, similar to someone else's listicle somewhere around the world who knows what it's like to be on the road with drivers who most likely have a license, but don't have the relevant driving courtesies and draw silent seething from others behind opposite steering wheels.
I am comprehensively guilty of being "others."
This is a short personal sort of listicle, similar to someone else's listicle that is a testament to the flaws of mortality and socialization. Part confessional that does not require absolution while I silently work on my imbalances and increase my inner Zen.
Last I checked, I was still mortal.
Go ahead and judge me.
Guess what?
You're mortal too.
Every jurisdiction has its unique twist on the highway code and a variable percentage of road users who wouldn't recognize its basic tenets even if they were objectified as a Lamborghini Aventador post-carbon detailing by butt-naked horseradishes languishing at a lewd angle in their backyard gardens.
The fact persists that such ignorance at its least is a mild irritant and at its worst, the average 1,857 kg of automotive projectile careening potential injury-invoking hazards in my 'not-a-rant' story.
So, please allow highlighting for your attention:
Item #1 New Car Non-drivers (NCNs)
State-of-the-art vehicles that are driven with kid gloves on tenterhooks because said drivers find difficulty in basic road maneuvers.
You know the ones.
Just give them straight road with no turns, twists, bumps, or surprises.
The sad reality: This stuff is scars-the-back-of-retinas to episode watch. Like yikes-level painful. Especially when you're within shouting distance and can eyeball the NCN who is now aware of an audience and that eons
are passing for a 360˚ turn when they've had their car for well over six months fitted with power steering, rear-view camera, and side mirrors to rival the resolution of a Canon EOS 5D Mark IV DSLR camera.
Item #2 Right of Way Disregarders
Scenario (i): A narrow street. A line of cars parked on the opposite side of the road. You have the right of way and oncoming traffic has plenty of time to stop but doesn't feel like it. Barrelling down the center line while your car remains stationary, picture framing your — let's choose polite words — dumbfounded expression. And less than 200 m behind this insubordinate is another driver who feels they too can sneak by instead of…I dunno… waiting their turn. After a fourth and fifth consecutive repetition of this, you may, like me, be banishing naughty thoughts from your 'righteously indignated' brain.
No, you cannot whack them with your car.
Yelling "Hab SoSlI' Quch!" (Klingon for "Your mother has a smooth forehead!") will be lost on someone who ignores the rules of the road and has barely registering brain wave function.
Am I exaggerating?
Nope.
Scenario (ii): A big 'KEEP CLEAR' street directive to restrict blockage of an access/exit point on a busy road. Traffic in the opposing lane is stationary due to consecutive traffic lights ahead. A car obstructs the aforementioned access/exit point. Or has parked in said access/exit point. A day in the life of yours truly, where this route is the only entrance and exit to my apartment complex, barricaded by, oh let's call them people, who obviously can't read/don't care but somehow managed to get (and keep) a driver's license.
Item #3 The Forever Turners
A simple left or right turn.
No apparent blockages, hazards, automotive issues, visual impairment, response time deficits, NCNs, or any learner/new/cognitively challenged drivers. However, there is a difficulty factor of ten. I sense a depth perception-challenged vehicle operator with a license, breathe deeply and think…
Any second now…
*5 secs later*
Any second now…
8 secs total elapsed.
*Sigh* Please drive.
Item #4 The Parking Challenged
Sub-confession: O kay, so my mom owned and operated a driving school.
My dad and brother also had driving instructor licenses.
Moms made sure that I got my license as soon as I turned 18. She was meticulous. At times to the point of irritation but at the end of the day, I could park any which way around a hula-hooping Suzy.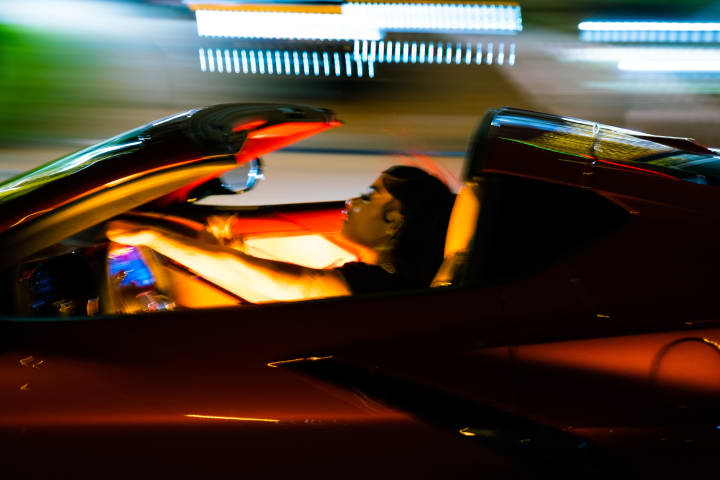 The downside: Seeing drivers that couldn't park their way in or out of a paper bag and not being able to give them my Mom's business card since she has EARNED her eternal rest.
Item #5 Unnecessary Confused Stoppers
These drivers did NOT take the same driving test.
Started driving yesterday.
Created a fake driver's license with a template from a Fruit Loops box.
*Silent seething*
These are the ones I consider particularly dangerous because of an unpredictability element. They have the right of way…but stop.
And. Won't. Move.
Not even a little.
Clearly, they do not understand they have the right of way to continue but I'm thinking…
What else don't they understand?
How to tell when another driver is going to move forward, and on a whim take off at the same time?
The acceptable length of time to stay waiting before traffic backs up behind them and others become impatient and annoyed?
Why taking up the entire aisle with their shopping cart in a grocery store lane means others can't pass by?
I have not, nor have I ever been, prone to road rage but road bewilderment and driver appallment, (I checked to ensure 'appallment' was a real word and am relieved because keeping it real and adjective-friendly has not been easy here) is something I have had in spades.
This is where a courteous helpful link could be inserted for someone you may or may not know to get help concerning the above-listed items.
But this story ain't going out like that!
If you know someone who knows someone who knows someone…just respectfully TALK to 'a someone.' Write a story about my story. Or read/show someone this story, or a story like my story.
Be a walking-public-someone-service-announcement.
Someone will silently thank you.
(Previously published on Medium)
Thank you so much for reading my story! Your support means a great deal to me. It would be immensely supportive of you to read more of my work here.
If you enjoyed this or any of my other stories, feel free to like, subscribe, tip, pledge, and/or share with friends and social media sites. If you wish to promote in other forums, you can secure permission @thedaniwriter
list
About the author
My earliest memory is of being in ocean. Born and raised in Bermuda, I lived a childhood made of pastel joys. I've learned to make a delicious vegetarian lasagne, train as a registered nurse, and keep the juiciest of secrets. @thedaniwriter
Reader insights
Outstanding
Excellent work. Looking forward to reading more!
Top insights
Easy to read and follow

Well-structured & engaging content

Excellent storytelling

Original narrative & well developed characters

On-point and relevant

Writing reflected the title & theme
Expert insights and opinions

Arguments were carefully researched and presented

Eye opening

Niche topic & fresh perspectives

Heartfelt and relatable

The story invoked strong personal emotions
Add your insights