Most Famous NASCAR Drivers of All Time
These famous NASCAR drivers set the pace for one of the most competitive racing circuits in the world.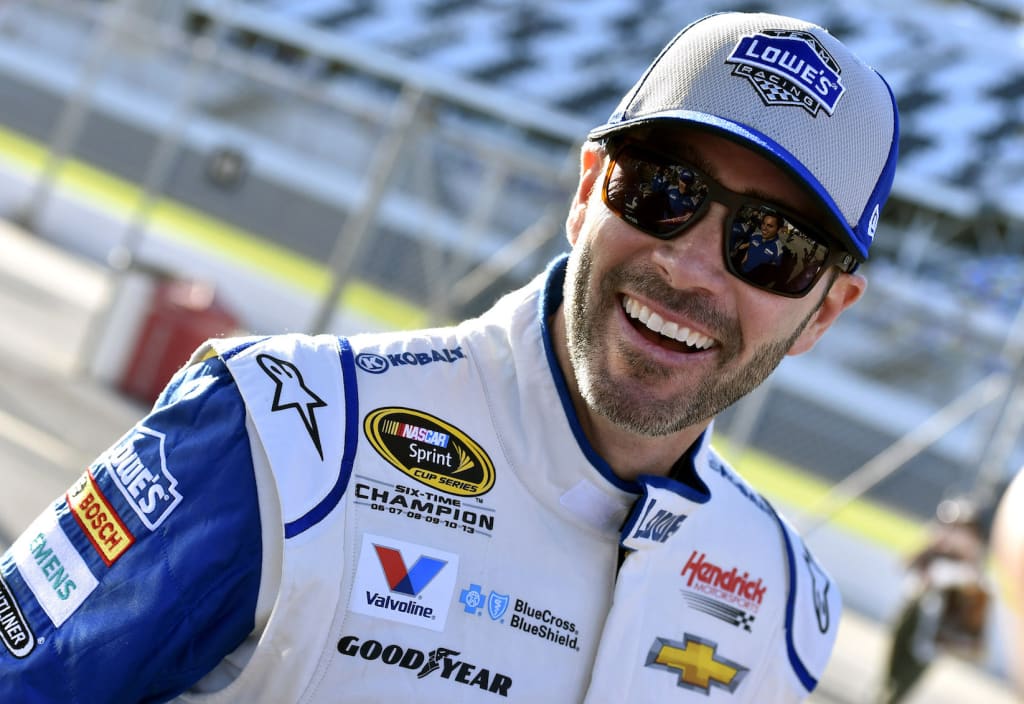 NASCAR is not just a name in stock car racing; it's one of the most competitive racing circuits in the world. Currently, NASCAR racing also one of the most lucrative racing competitions in the world, with many of the richest NASCAR drivers in history retiring with millions of dollars in the bank.
Riches and status are two thing almost all of the drivers in NASCAR will get, but some definitely get more than others. With most drivers, they may end up being known among gearheads along.
However, when it comes to the most famous NASCAR drivers of all time, you can expect a lot of household names to appear. Numbers are in, and these are currently considered to be the most famous drivers NASCAR has ever launched to stardom. Do you see your favorite racer on here?
Fireball Roberts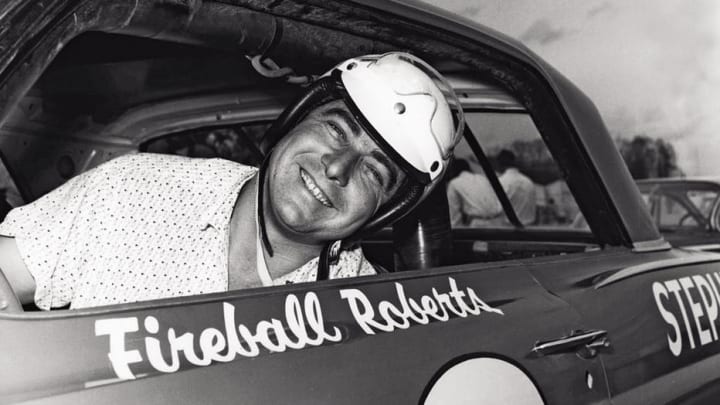 Fireball Roberts remains one of the most famous NASCAR drivers of all time—and not just because he was one of the first to actually be in NASCAR. This legendary racer lived his days as one of the inventors of many racing strategies still used today.
He was one of the most long-running drivers in the history of the sport, 206 career starts, 33 wins, and a legacy that still remains impressive today makes him a must on this list. Sadly, he also has the claim of being one of the most tragic NASCAR deaths in history.
Bill Elliott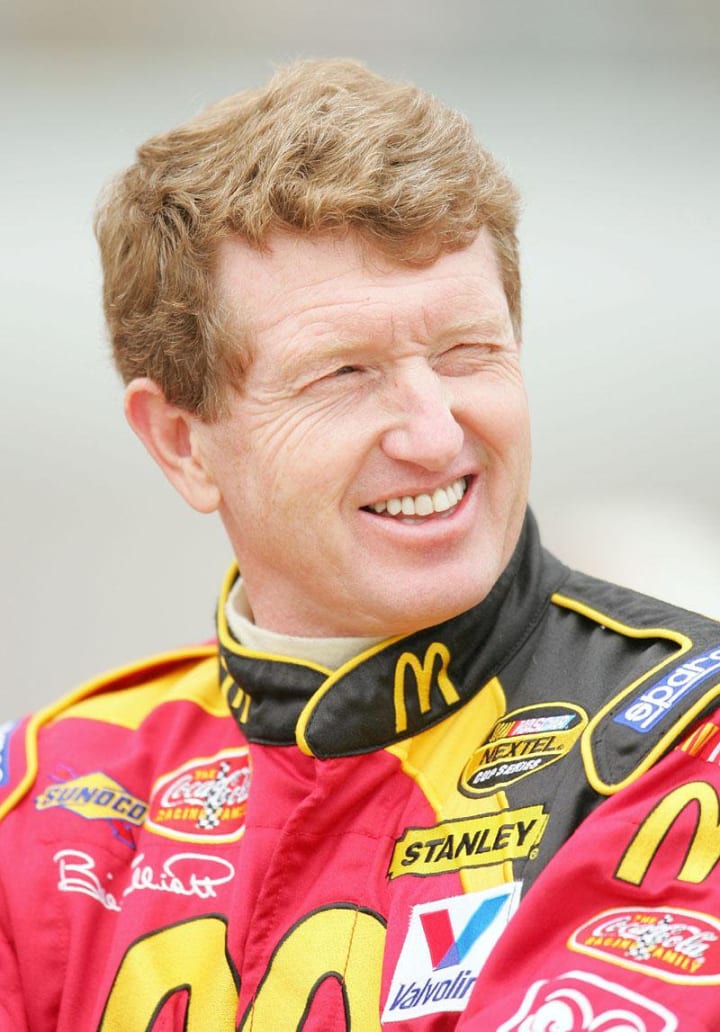 Bill Elliott is the NASCAR racer with a thousands names. Whether he's "Awesome Bill from Dawsonville" or just "Million Dollar Bill" to you, his epic racing streak makes him one of the most esteemed NASCAR participants out there.
Not only did he take the flag at three of the hardest races, but Bill also won the award for being one of the most popular drivers 16 times in a row. Yes, he's definitely one of the most famous in history when you think about it.
Kyle Busch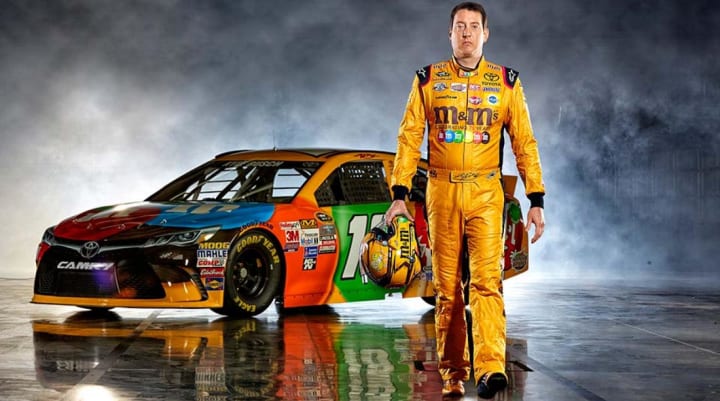 One of the most popular current drivers in NASCAR is Kyle Busch, also known as "Rowdy" due to his boisterous personality. He's the leader of the Rowdy Roundup, and currently holds the record for the second most all-time wins in all of NASCAR's national touring at 182.
Shattering records is what Rowdy has become famous for, but he's not just about killing it on the racing scene. Busch is a philanthropist who has helped many couples afford IVF treatments and regularly races for benefits.
David Pearson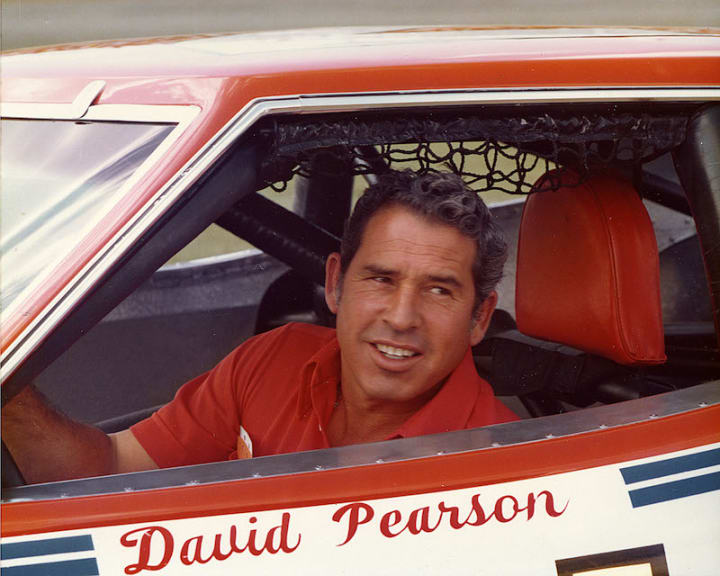 A legendary car and his wide recognition of being one of the top NASCAR drivers in history are what make David Pearson one of the most famous NASCAR drivers of all time. This is a guy who won 105 victories, multiple cup races, and 113 pole positions.
Pearson is the kind of driver that most people would wish they could be, even those who sit inside the race track. Everyone knows him and the sheer amount of skill he's got.
Danica Patrick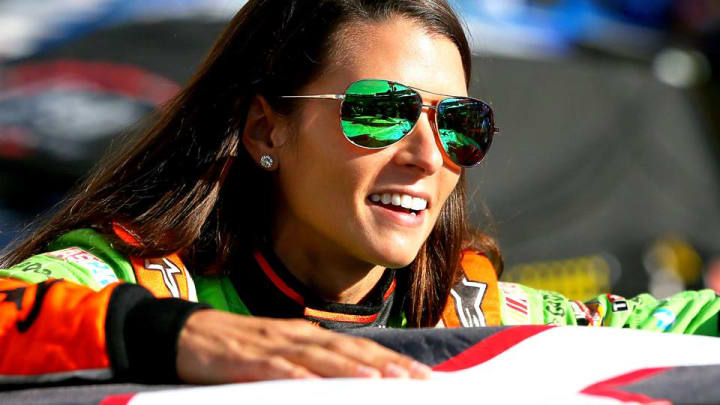 Though casual listeners to NASCAR talk would never guess it, there have been a number of highly successful female drivers in the sport. One of the most famous female NASCAR drivers to ever live is Danica Patrick—and for good reason.
Along with having a ton of wins and being one of the richest female drivers in the sport's history, Danica gained mainstream fame with regular appearances on hit TV shows like South Park and The Simpsons.
NASCAR isn't all this chick does, either. She's an avid yoga enthusiast who has her own YouTube channel, which also adds to her fame.
Dale Earnhardt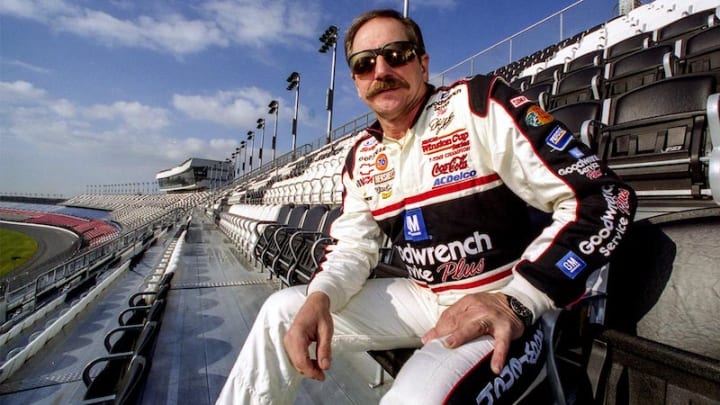 Known as the Intimidator because of his ability to push races to the limit, Dale Earnhardt became one of the biggest names in NASCAR racing during the 80s and 90s. During his time on the track, Dale Earnhardt racked up seven titles and 76 Cup wins.
Like many of the more famous NASCAR drivers of all time, Earnhardt's life was cut tragically short due to a racing accident. However, his son has taken up the family sport and currently remains one of the most popular and wealthiest drivers in the circuit.
Jeff Gordon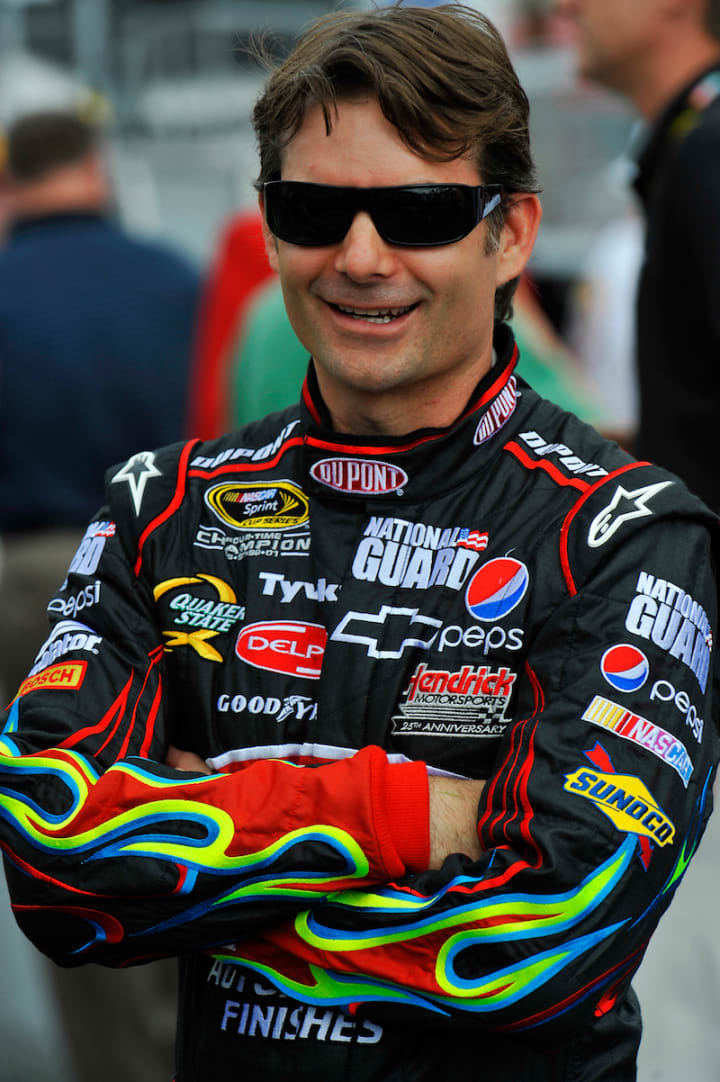 Even if you're not a fan of racing, you've probably heard of Jeff Gordon. He's one of the richest drivers of all time, and therefore, one of the most famous NASCAR drivers as well.
His career is one that involved 85 Cup wins, a four-time championship title, and more poles than a New York City strip club. That being said, he's still racing and is geared towards being on the NASCAR Hall of Fame as a result of his killer skill.
On a related not, when he first started, Gordon was known as "the Kid," but it seems he's all grown up and taking on his own proteges...
Jimmie Johnson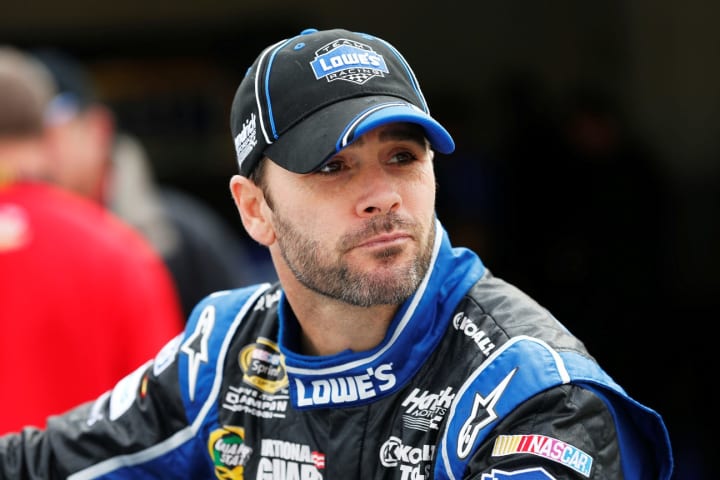 Jimmie Johnson is one of the newest names on this list, but that's not necessarily a bad thing. NASCAR needs some "young blood" to keep the sport alive and Jimmie definitely has a lot of spunk to offer.
Currently, he's a five-time consecutive championship winner with over 50 career wins under his belt. All things considered, it's looking like Jeff Gordon and Rick Hendrick were right to take a chance on Johnson back in 2001.
Cale Yarborough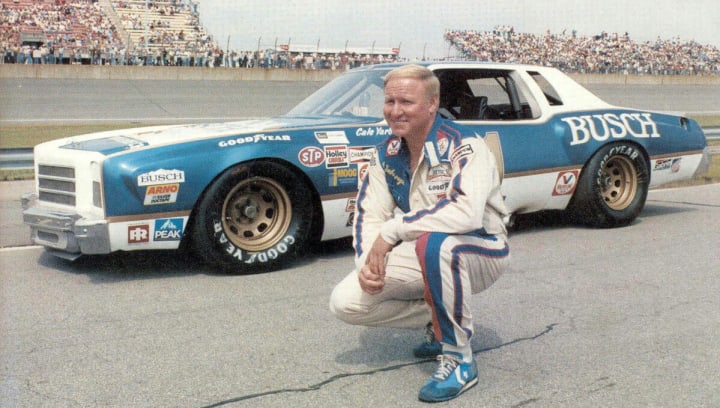 Prior to Jimmie Johnson's five-time consecutive championship wins, Cale Yarborough held the title for the most consecutive wins. As such, he's often considered to be the OG dynasty of NASCAR and still maintains a loyal fandom long after his retirement.
Great car choice, excellent driving skills, and more wins than most NASCAR fans could ever hope to get are what make him one of the most famous classic drivers in this racing circuit.
Richard Petty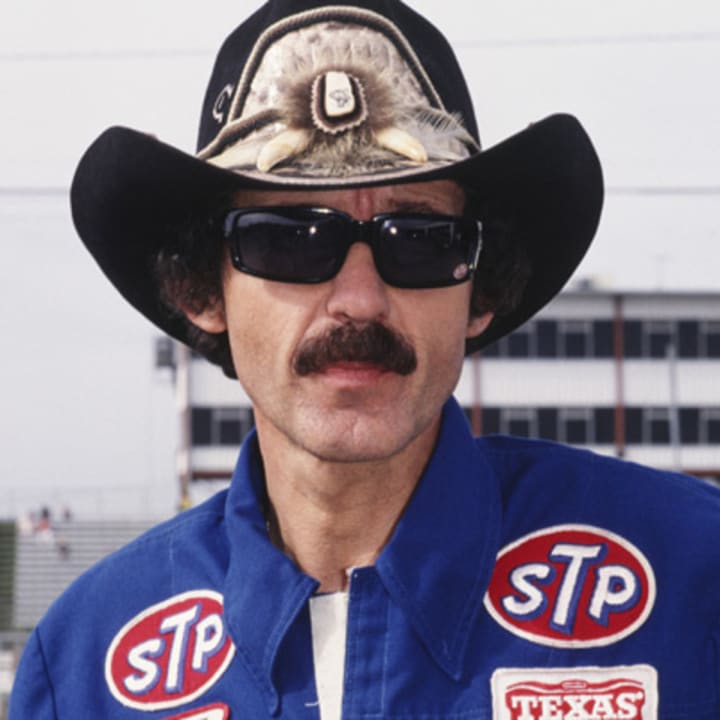 To date, no other race car driver who has ever worked the NASCAR circuit has ever gotten as many wins as Richard Petty. That's why he's one of the most famous NASCAR drivers in history, and why people call him the King of NASCAR.
How many wins, you ask? 200 Cup wins, 123 Cup poles, 1,027 career starts, and 10 consecutive wins. We're not even sure it's possible to surpass Petty when it comes to racing—though many of his relatives have tried!