Richest NASCAR Drivers
Move over, rookie NFL players — the richest NASCAR drivers might make you feel a little poor!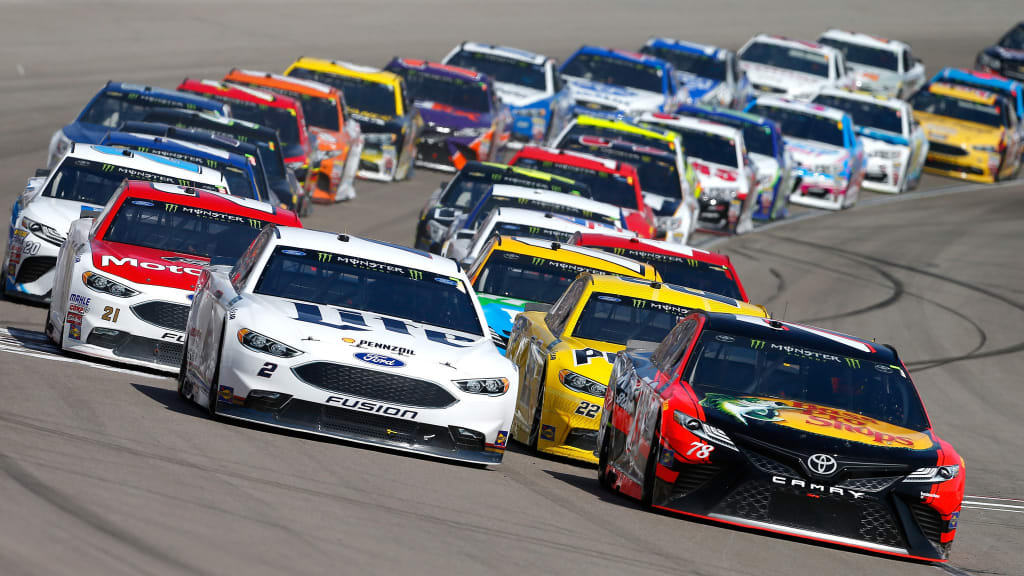 Being a car enthusiast is definitely a hobby that's more suitable for people with money to burn, but that doesn't mean that regular salaries can't allow you to enjoy the car fun. NASCAR stock car racing is currently one of the most famous car-related sports in the world, and while most of us aren't rich enough to do it, there's still plenty of fun watching it.
Most people I've met, for one reason or another, believe that NASCAR racing is a "poor sport" in terms of pay. I feel I need to personally set the record straight by showing that the richest NASCAR drivers do make serious bank.
Brad Keselowski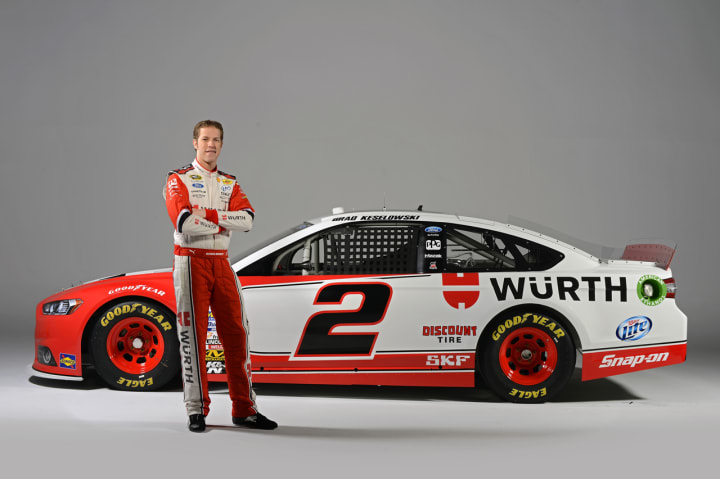 NASCAR favorite Brad Keselowski has had a very nice run of things in the stock car racing world. In fact, he's won plenty of sponsorships and gained a good following. His current net worth is around $15 million, which also happens to make him one of the richest NASCAR drivers in 2017.
Many NFL players do not see that amount of money from their careers in football. So, it's definitely proven to be a lucrative sport for Brad.
Joey Logano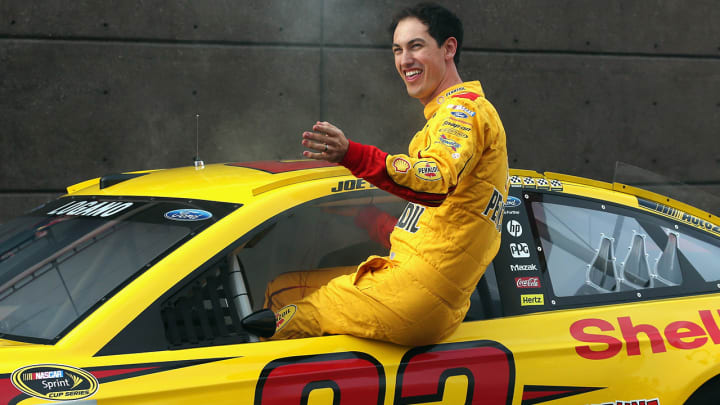 Joey Logano has gotten quite a few star-studded sponsorships in his NASCAR career, including Pennzoil, Shell, as well as Coca-Cola. Perhaps that's why he was able to amass a net worth of over $24 million.
Bankrate noted that Logano also was the winner of the 2015 Daytona 500 race, which may be why he's one of the richest NASCAR drivers still enjoying the track.
Denny Hamlin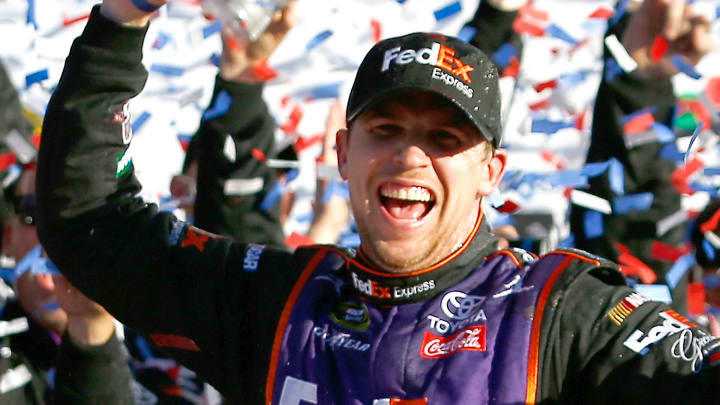 Even people who haven't followed NASCAR too heavily can recognize a name like Denny Hamlin. The famous race car driver has managed to score over 24 different Sprint Cup victories over his career, and has tons of cheering fans from coast to coast.
However, the reason why he's one of the richest NASCAR drivers might have more to do with his $30 million net worth and his massive endorsement from Toyota — and less to do with the number of fans he's amassed over the years.
Kyle Busch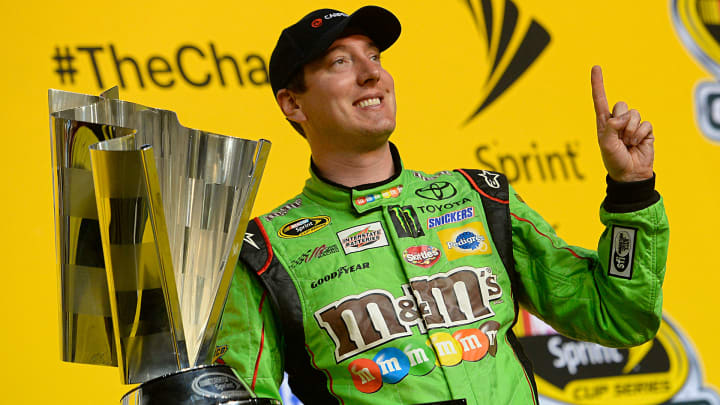 Kyle and Kurt Busch are both major names in NASCAR racing, as they are the only pair of brothers to each win titles in the stock car racing league. Kyle Busch, though, definitely seems to be the more well-paid brother, and rightfully so.
According to Bankrate, Kyle Busch currently holds the record for most NASCAR wins in a single season. That, and his massive amounts of sponsorships explain why he's currently worth around $50 million.
Danica Patrick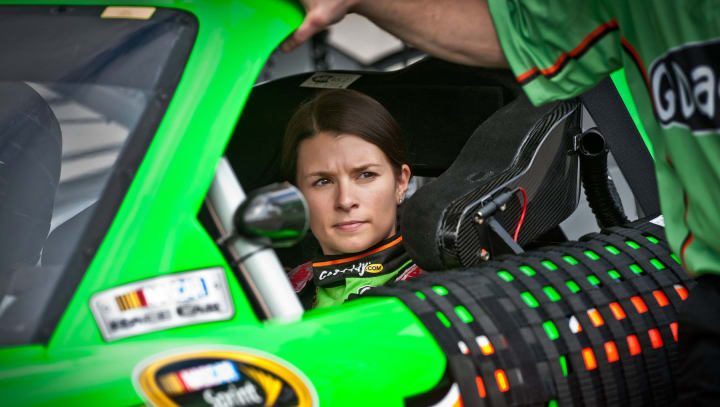 Danica Patrick is definitely a trailblazer, and also happens to be one of the most famous female NASCAR drivers ever to hit the scene. Along with being a very successful race car driver with multiple big-ticket endorsements, Danica Patrick also has other things adding to her bank account.
More specifically, her pop culture pull has gotten her plenty of bank. She's been featured in South Park cameos, had a moment in CSI: NY, and even voiced her own character in The Simpsons.Currently, she has a net worth of $60 million.
And yet, she's still only halfway up the countdown of the richest NASCAR drivers right now...
Matt Kenseth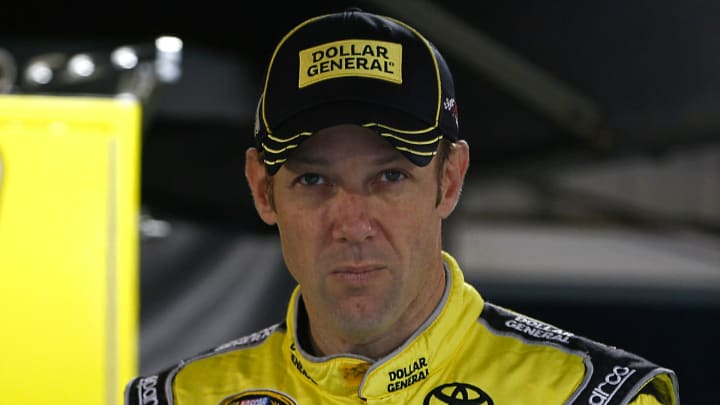 Matt Kenseth has a huge number of wins under his belt, and is a known legend in the NASCAR world. As the 2000 NASCAR Winston Cup Series' Rookie of the Year, Kenseth has definitely lived up to the high expectations set for him.
He's won multiple Daytona 500 races, snagged a bunch of endorsements, and has become one of the most popular race car drivers of all time. Currently, he's tied with Danica Patrick in terms of wealth, with an estimated $60 million in the bank.
Kevin Harvick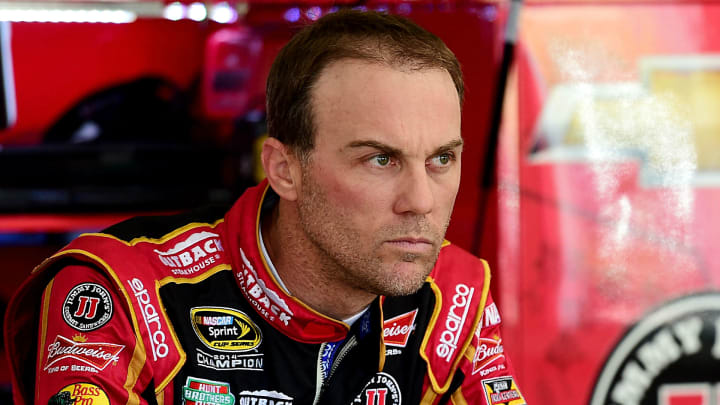 With an incredibly impressive 75 wins logged in three of NASCAR's sports, it's not surprising for any racing fan to hear that Kevin Harvick is one of the richest NASCAR drivers currently still hitting the tracks. He's the kind of driver corporations fight to sponsor — and it definitely shows in his bank account.
Through NASCAR endorsements and specialized merch, Kevin Harvick currently can boast a net worth of $70 million. His patrons include Budweiser, Chevrolet, and Outback Steakhouse.
Jimmie Johnson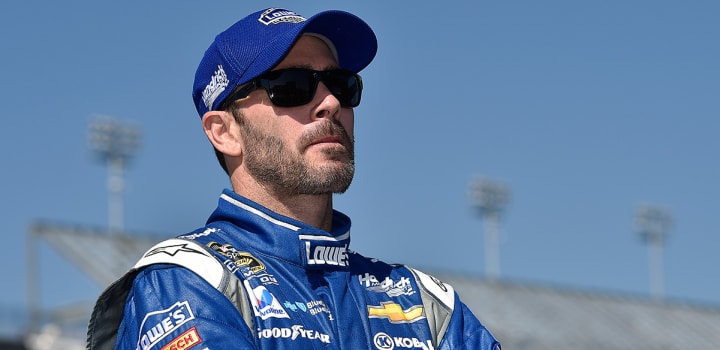 Widely considered to be NASCAR's most accomplished active race car driver, Jimmie Johnson has become one of the largest names in racing history. As the winner of seven Sprint Cup tournaments, Jimmie Johnson's net worth would be expected to be sky high.
His patrons, which include Monster Energy Drink, Lowe's, and Sunoco, have propelled his net worth upwards of $120 million in recent years. And yet, while he's one of the richest NASCAR drivers out there, he's still not the wealthiest one!
Dale Earnhardt Jr.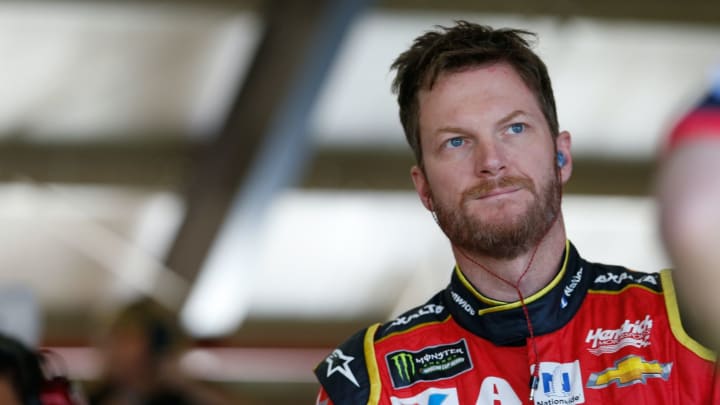 No other NASCAR driver is as celebrated as Dale Earnhardt Jr. The longtime veteran of the NASCAR racing circuit has amassed a huge number of wins, near-wins, and near-misses over his career — and has been featured in a nice number of racing movies and games, too.
Though he's no longer the most highly paid (by race) NASCAR driver in the circuit, Dale Earnhardt is definitely the top of the richest NASCAR drivers in the world. Currently, he has $300 million to his name, and we're willing to bet that number will grow as the years pass.
About the Creator
Ossiana Tepfenhart is a writer based out of New Jersey. This is her work account. She loves gifts and tips, so if you like something, tip her!
Reader insights
Be the first to share your insights about this piece.
Add your insights