Visit South Africa
Rich history, heritage, culture, and beautiful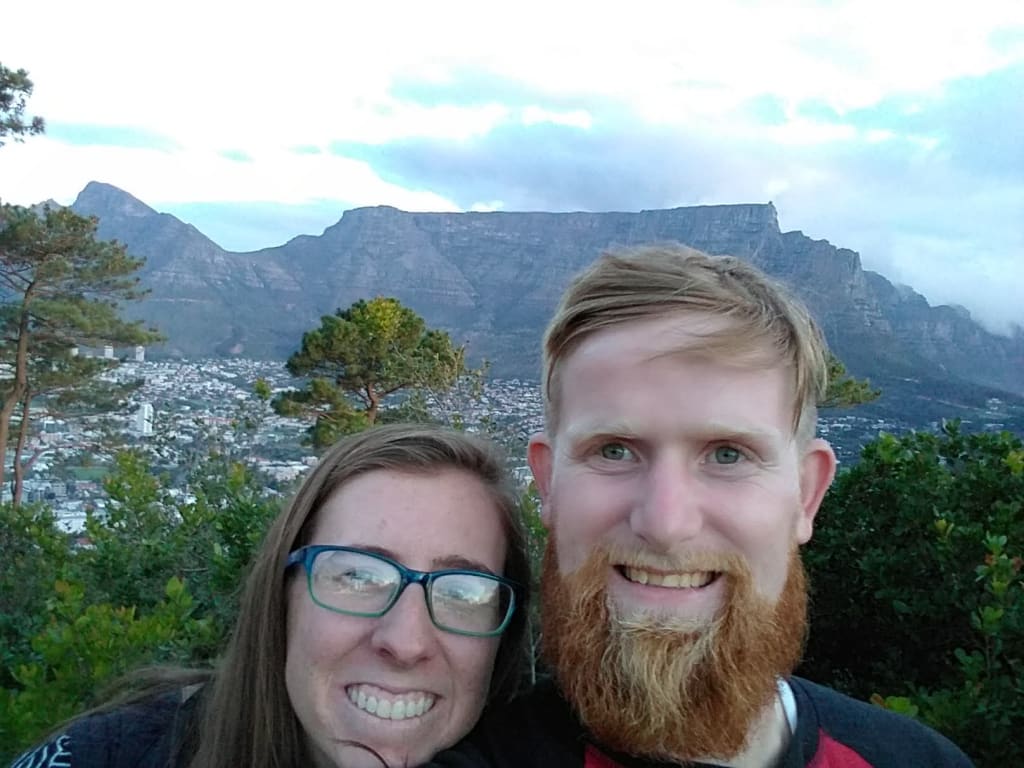 Table Mountain, Cape Town South Africa
I lived in South Africa for two years and I've visited on vacation twice. It is an incredible country. I was a missionary there. I built amazing relationships with the fantastic and kind people there.
Everyone is very nice for the most part despite it being a pretty dangerous place. All shops close before dark. You must not walk alone at night especially if your white or a woman. The most humble and kind people are all around you despite incredibly high crime rates. If you do visit, be sure not to look too much like a tourist. Keep all belongings safely stored and always keep an eye on your things. Otherwise, have fun.
South Africa has a rich history and heritage. While the Dutch originally settled South Africa, they are very much a minority but still holds great economic and political influence especially in the western cape. I won't get too much into politics. You can read about the apartheid and Nelson Mandela, a great social icon. South Africa is very diverse with 12 official languages and many races.
Now to the beauty. South Africa has an entire national park dedicated to wildflowers. It has wildlife as well and is right next to the ocean. It is so beautiful. We can't forget the famous Table Mountain and Lion's Head, some of the most incredible formations of rock and cliffs line the coast in Cape Town. Oh and let's not forget the penguins at Cape Point. You can almost walk right up and touch them. I got less than 5 feet away, and it's not even a cold climate. It's very moderate. It gets very hot in the summer and not very cold in the winter. That's all relative of course, but it's very nice weather wise. You must visit Green Market Square where the flea market is. You will most definitely come out with some amazing souvenirs.
There are animal parks all over the country and they are amazing! There's a cheetah reserve that actually lets you pet cheetahs. Addo elephant park is phenomenal.
There is one destination that I would really recommend, called Hogsback. It is out of the way but so beautiful. The reason it is called Hogsback is because the mountains surrounding it look like hogs backs. But the reason it is so tourists is because of the hiking and scenery. Waterfalls that will take your breath away, gardens that will leave you breathless, relaxing orchards, great restaurants, great people, and many monkeys so watch your stuff lol. I wish I could post all the pictures to help you visualize what I experienced but even pictures won't do it justice.
The overall landscape of South Africa is just very diverse, with many mountain ranges, canyons, valleys, rivers, and lakes. Some of the scenery is just breathtaking.
If you make it to Hogsback, you would have passed through King Williams Town. Just outside of town on the side of a mountain just by a small township, lies an abandoned ruin of an old monastery that kind of looks like a warzone of the past. It is kind of hard to find but if you ever visit, it will be great for a photo shoot. Just the grandeur of exploring ruins is always exciting, and it's free if you can find it. Of course all of the big towns and cities have some very old buildings that are great for selfies and admiration but there is always something special about ruins. I don't know the history behind it but I've always wondered.
There are some amazing coastlines if you're into the scenery of the ocean. South Africa borders two oceans and if you go to the right spot you can see them collide except they don't mix. You will be able to see the line where they collide but not mix.
Now to the somewhat sad and shocking part. You will see endless oceans of shacks outside of the city. If you thought you were poor, think again. This is the dirtiest slum you have ever seen. Trash everywhere, potholes in the roads everywhere, the worst living conditions, sometimes no plumbing. People have to fetch water from a cistern. Electricity is spotty. Opportunities for blacks are minimal despite the changes since the Apartheid. If you thought America was racist, go live in South Africa. You will be amazed by how grateful you will be for what you have and the great opportunities you have back home. Despite the majority of cops being black, they are way more corrupt as the supposedly the racist white cops in America, plus they don't have body cameras. However, the good part is that when they pull you over for speeding you can bribe them to let you go.
Either way, should you be wondering where to travel next, South Africa should be next on your list. You won't regret it. Just prepare for a really really long flight. Good luck!