Using Local Currency as a Time Capsule
A time capsule collection from Mexico and Central America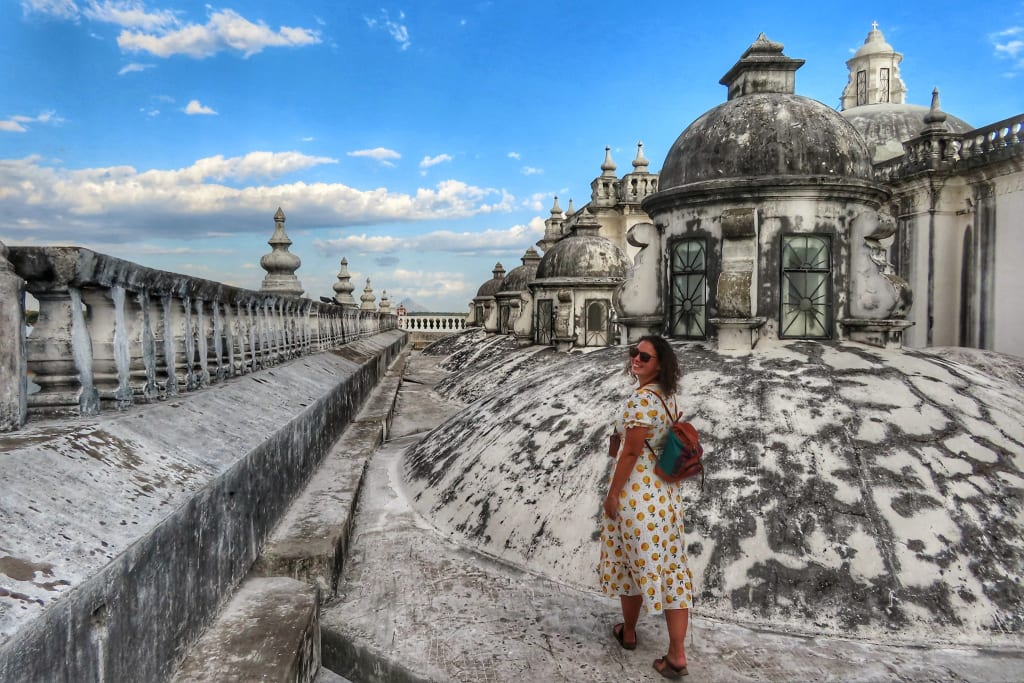 A rooftop snapshot from our magical trip through Mexico and Central America — Leon, Nicaragua (Photo credit to the author)
On our last big trip through Mexico and Central America, every time we left a country, I glued an envelope into my journal and put a local note in there. I wrote what it was worth at the time and any little notes about it that came to mind about the local currency.
I realised that this is such a perfect little time capsule as nothing is subject to change quickly like currency and what a wonderful thing these are to look back on in future years to come.
So, for this month's challenge, I thought I would piece these together to form a little currency time capsule through Mexico and Central America in 2021/2022!
Mexican Pesos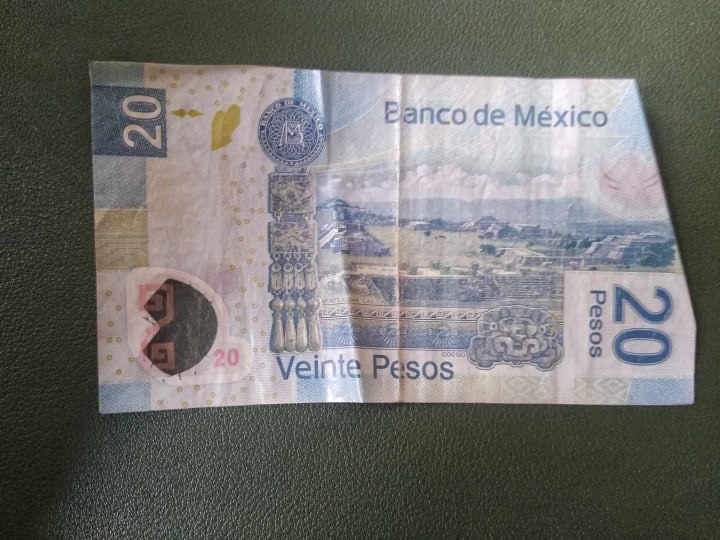 At the time of this trip, £1 was worth about $27.81 pesos.
It's funny seeing the dollar $ sign everywhere not meaning the American dollar but the Mexican peso. We learned that actually the peso used this symbol first, it's where it originally belongs!
For the first month of the trip, we were consistently coming in under budget which was fantastic. It wasn't until we reached the tourist region of the Yucatan where this all changed and changed rapidly. Prices rose, and we came in drastically over budget with ease. We likened it to "London prices" compared to the rest of the UK. Tulum was a real shock to the system (and the wallet!).
Belizean and US dollars
At the time of this trip, $1 was worth about 37p.
The notes were funny because they looked to me more like pounds than dollars as they had Queen Elizabeth's face on them. It felt strange handing over an English-looking note with a huge number on it like 50 for something small and inexpensive; I had to tell myself that it was indeed NOT £50.
Both Belizean and US dollars were interchangeable, often you would pay with one and receive your change in the other. It was exactly two to one with US dollars being worth double Belizean dollars.
Anytime you were quoted a price you had to clarify, wait, do you mean Belizean or US dollars? It's a big difference. One might mean you're getting a great deal and the other might mean you're getting royally ripped off. Once it happens to you once, you don't let it happen again (I'm looking at you taxi drivers).
Speaking of taxis, here is a cautionary tale to keep in mind. We met some other travellers going to the same hostel as us and we decided to all share a taxi to share the cost, but when we arrived we were not charged for the taxi ride but PER PERSON! We had squeezed in for a more uncomfortable ride for no reason. It turns out this is standard practice in Belize.
Guatemalan Quetzales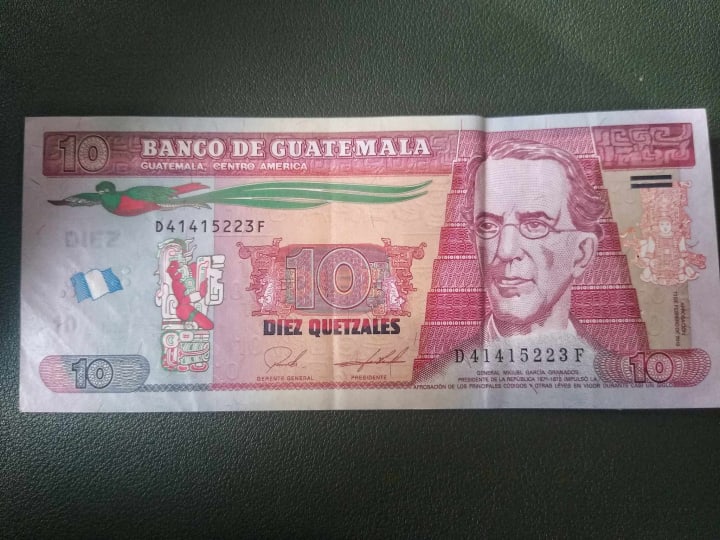 At the time of this trip, 1 Guatemalan Quetzal was worth about 10p.
What I loved about them was that they are named after the national bird of Guatemala. The Quetzal is a beautiful emerald green bird with a long plumed tail and a red belly which proudly adorns the notes. It's small and elusive and you are very lucky indeed to see one if you do!
El Salvador–The US dollar
So, I don't have a note of the local currency of El Salvador because, well, there currently is no local currency. The US dollar is exclusively used in El Salvador.
We thought that we would find out the answer as to why in a little museum of the history of El Salvadorian money in Santa Ana, but we didn't. It only told you WHEN they switched to the dollar but not WHY. It was however cool to look at old coins dating incredibly far back and see how the currency changed over time but we still had that burning question of why change to US dollars in our heads.
Fortunately, there is always Google. In 2001 they adopted the dollar due to the lack of stability and high inflation rate (over 10%)
The Nicaraguan Cordoba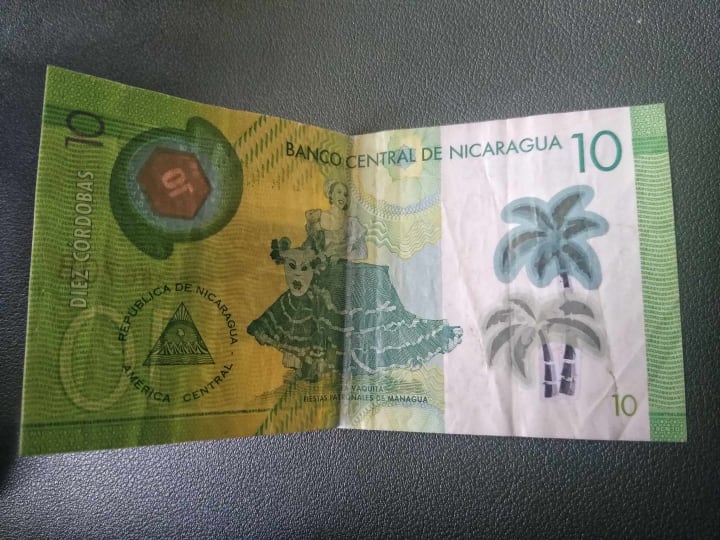 At the time of this trip, 1 cordoba was worth about 2p.
This made sense seeing as Nicaragua was by far the most affordable country to travel in Central America. It was a breath of fresh air all the wonderfully cheap and convenient tours and hostels after the expensive ones in El Salvador.
I'm not going to lie, for some reason we could never seem to quite remember the name of this currency, or when we did just quite wrap our lips around the pronunciation of it. I felt like a baby learning to speak.
The Costa Rican Colon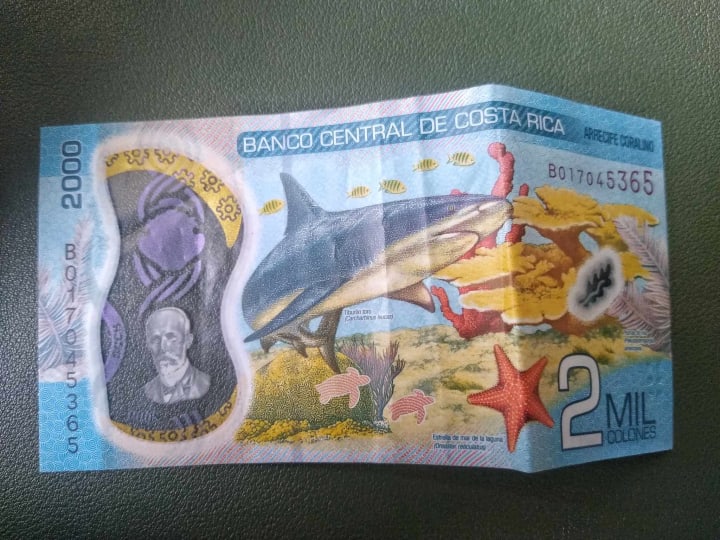 At the time of writing, 1 colon was worth less than 1p.
But, don't let this fool you, Costa Rica was by far the most expensive country that we visited on our entire trip. We knew it would be, but it was even more so than we realised and we ended up having to cut our trip to Costa Rica short by two weeks because we simply couldn't afford to stay there that long. The tourism industry is strong in Costa Rica, but not the backpackers we had met along the way but wealthy American families on 5-star holidays of a lifetime, and the prices sure as hell reflected that tourist demographic shift.
The Costa Rican colon is named after Christopher Columbus, known as Christopher Colon in Spanish.
The banknotes were gorgeous, each one with a different animal from the rich wildlife of the country on it. My personal favourite, of course, was a green note with a sloth on it! I mean you can't get more Costa Rican than that!
I hope you enjoyed these little currency titbits!
Thank you for reading! Hearts and tips are always welcome and your support is very much appreciated.
If you enjoyed this, you may also like 👇
About the Creator
Hi! I'm Georgie and I share travel stories of when sh*t happens. I think that sometimes the worst things that happen to you traveling, are often the funniest
Follow me on Instagram! https://www.instagram.com/sh.t_happens_lost_girl_travel/