There are So Many Amazing Success Stories Coming Out of Costa Rica. .
There's got to be a reason why. .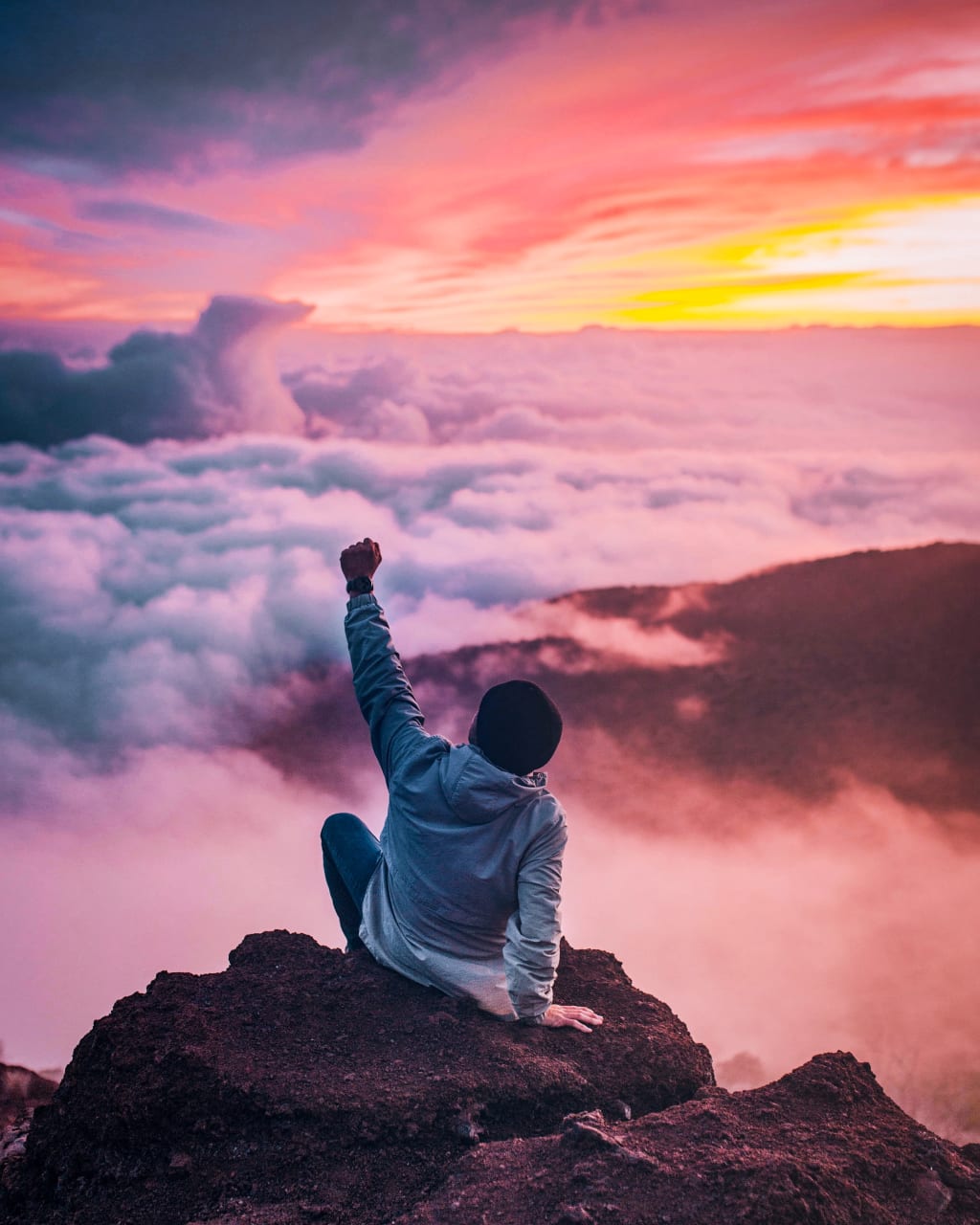 It feels good to be on top of the world in so many ways!
With so much bad news coming out of our TV sets, our radios and from online news sources, aren't we all longing for some GOOD NEWS? Do we, as a society, really like to see blood, gore, defeat? Are we addicted to tragedies, murders, kidnappings. . the overall feelings woe and despair? Well, I certainly hope not. But, according to studies, news stories highlighting BAD NEWS get a lot more viewers/readership than stories about hope, happiness and promise. I don't care about the stats! I'm going with a "GOOD NEWS" story any day of the week.
So let me share with you an amazing success story regarding Costa Rica. First, we are in the business of assisting individuals and families in acquiring their legal status. When someone wants to move to Costa Rica, they have a lot of choices in how they proceed. One choice demands that you leave the country every 90 days to 're-up' your permission to stay here for another 90 days. A pain in the a - -, to say the least. A better way is to complete the paperwork required to become a 'legal resident' of Costa Rica. Then, you're allowed to stay here forever without having to cross the border and you are able to start a business and work here legally. I am telling you all of this because, as purveyors of this service, we have had an opportunity to meet so many people who made this move. We also get to stay in touch with them for many years after they're here.
One of the best feelings that we have is when we help someone become a resident of this country and then, perhaps 5 years later, find out that they not only love it here, but that they have become successful in a business that they started. One family comes to mind. There's three of them. . the mom, the dad and the son. They arrived in Costa Rica from North Carolina, if I remember correctly, about 8 years ago. The boy was only 7 and none of them knew any Spanish whatsoever. They bought about an acre of land in a little village high atop a mountain range in the Southern Pacific Zone and started a new life. They built a little house, planted a few rows of veggies, planted about ten fruit trees, avocado trees and some jackfruit I believe and went along their merry way, enjoying the PURA VIDA lifestyle. . a new life for them here in one of the happiest countries on the planet. .
Well, let me tell you how they're doing today, the final months of 2021. Their acre of land turned into two acres. . they built another little home close by and they're renting that one out on Air B&B. They are booked through March of 2022! They have at least a 1/4 acres of veggies planted. They built a tilapia pond and are producing enough tilapia to feed the entire village! They grow turmeric, grind it up and sell it from their internet store and give a lot away to the local townspeople as well. They started a brewing business and now have one of the most popular beers in all of Southern Costa Rica! And best of all, they are happy. All of them are totally fluent in Spanish and they are living a wonderful life in paradise. What a wonderful story, huh? Yes, indeed!
There are dozens of stories just like this and we will be sharing them with you on this website in the coming days. We believe that you are what you read! If you dwell on nothing but happiness, tales of success, hard work and wonderful outcomes, then you'll attract those types of people in your own life. Just having this platform, however, as small as it may be, to share the good things that happen to people who have changed their lives totally and have moved to "one of the happiest countries on the planet", makes us want to get up every morning, pick up the pen and put it to paper. . AFTER that first cup of coffee, of course! Pura Vida!
You're invited to visit our websites at www.costaricagoodnewsreport.com & www.costaricaimmigrationandmovingexperts.com
Also, please enjoy our over 1,700 episodes of our "Costa Rica Pura Vida Lifestyle Podcast Series". We are found on all major podcast venues, including iHeartRADIO, Spotify, Apple Podcasts, Google Podcasts, Radio FM, Anchor and many more. Here's our link: www.anchor.fm/costa-rica-pura-vida
About the Creator
Costa Rica is a magical place. Since November, 2002, when I first visited this country, I have been in love with the people, the culture, its biodiversity, the food. . everything about it makes me happy! Now I share my excitement with you!
Reader insights
Be the first to share your insights about this piece.
Add your insights