The Vibrant Colors of Costa Rica
So vivid. . brilliant & intense. . an integral part of the Pura Vida Lifestyle. .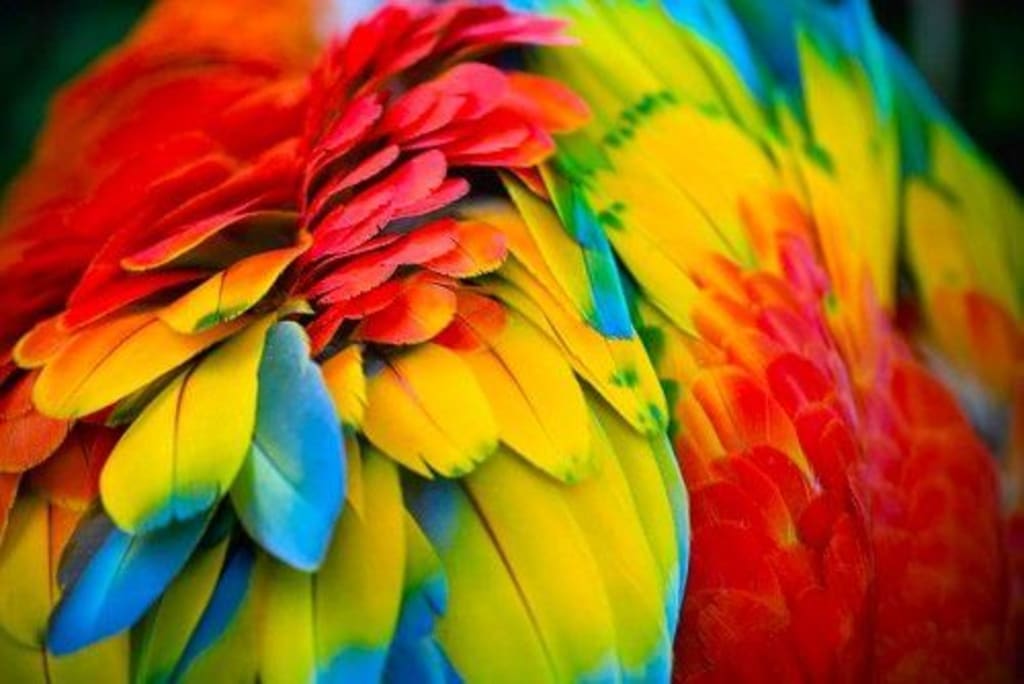 Costa Rica is known for its biodiversity, its Pura Vida Lifestyle & its radiant colors. Life is good here in paradise. .
Did you ever play that game when you were a child? Someone asks you to say what immediately comes to mind when hearing another word? Just one or two words describing a situation, person, place or thing. . Cat - Dog. . Smile - Frown. . Happy - Sad. . you remember, I am certain of it!
Here in Costa Rica, this comparison takes all of us to a much higher level. Costa Rica - Biodiversity. . Costa Rica - Toucans & Sloths. . Costa Rica - Vibrant Colors. .
There are many reasons why Costa Rica has been either #1 or at least in the TOP 10 in the "Happy Planet Index" for the past 15 years or so. Costa Rica is synonymous with everything that is wonderful about life. Even when you are not physically in Costa Rica, the anticipation of stepping off of the plane and having perhaps the entire day ahead of you to explore brings joy and excitement. Once you are there and all settled in, the fun begins. And when you finally leave, the memories that you have created never leave you. This is what joy and jubilation is all about.
What I always remember about Costa Rica when I am away for a while are the vibrant colors that seem to pop up everywhere one goes. . around every corner. . atop every mountain. . on every beach! Consider a morning hike deep into the tropical rain forest. . perhaps a national park, such as Manuel Antonio National Park or the Corcovado National Park. Or further north in the Arenal Volcano protected areas. Directly ahead you see the rainbow-like, multi-colored bill of a toucan. Fifteen minutes later, out of the corner of your eye, you notice a scarlet macaw with its handsome blue and red markings and its long, beautiful tail. You look down to step over a dead log and you notice the iridescent green and yellow markings of a poison dart frog. Vibrant colors all over the place here in paradise.
Colors and one's emotions are closely linked and surely connected. Warm colors can evoke different emotions than cool colors. Bright colors can create different feelings than heavily-muted colors. It all depends on the individual and what type of person he is. Colors can make us feel happy or sad. . they can make us feel hungry or relaxed. These reactions are rooted in psychological effects, biological conditioning and cultural imprinting. Many studies have shown that seeing vibrant colors can actually change one's life permanently. Happy colors are bright, warm colors like yellow, orange, pink and red. Pastel colors like peach, light pink or lilac can also have an uplifting effect on your mood. The brighter and lighter a color, the more happy and optimistic it will make you feel. Not only does this work in real life, it is proven science!
Now mix this 'color' science with what is presented to us here in Costa Rica and you have a wonderful blend of life at its best.
If you have ever been to a parade here in Costa Rica, you will see the women and girls wearing beautiful red, white and blue dresses. They are fanciful and laced from head to toe. Part of the Costa Rican culture and what they have celebrated here for a long time is always presented with beauty and poise. Again, the vibrant colors make up what is an established tradition in Costa Rica.
Take a look at the fruits available here. I have never in my life seen anything so beautiful in my life. So many colors. . consider the pitahaya, the mango, the starfruit, the granadilla, the papaya, the guanabana, the rambutan, the guaba, the noni, the mangosteen. . the list goes on and on. Be sure to google all of these fruits. You have never seen colors like these before. . the reddest reds, the greens and yellows, the blend of vibrancy is here for all of us to enjoy.
Even the Costa Rican currency, the 'Colon' is adorned with beautiful pastels, featuring sloths, howler monkeys, sharks, blue morpho butterflies and hummingbirds. The currency here is by far an example of one of the most fascinating currencies in the entire world.
Vibrant colors are everywhere. Pura Vida. .
You're invited to visit our websites at www.costaricagoodnewsreport.com & www.costaricaimmigrationandmovingexperts.com
Also, please enjoy our over 1,700 episodes of our "Costa Rica Pura Vida Lifestyle Podcast Series". We are found on all major podcast venues, including iHeartRADIO, Spotify, Apple Podcasts, Google Podcasts, Radio FM, Anchor, Podchaser & many more. Simply search our name online and enjoy!
If you like what you've seen here, please share this story link with others in your social media. . your friends and family. . anyone who may have an interest in learning more about Costa Rica! We would appreciate your support and PROMISE to continue to bring you LOTS OF GOOD NEWS about one of the happiest countries on the planet, Costa Rica! We're NEVER GOING TO STOP!
About the Creator
Costa Rica is a magical place. Since November, 2002, when I first visited this country, I have been in love with the people, the culture, its biodiversity, the food. . everything about it makes me happy! Now I share my excitement with you!
Reader insights
Be the first to share your insights about this piece.
Add your insights