The Trip of a Lifetime
My time in Tanzania changed my life and this is why.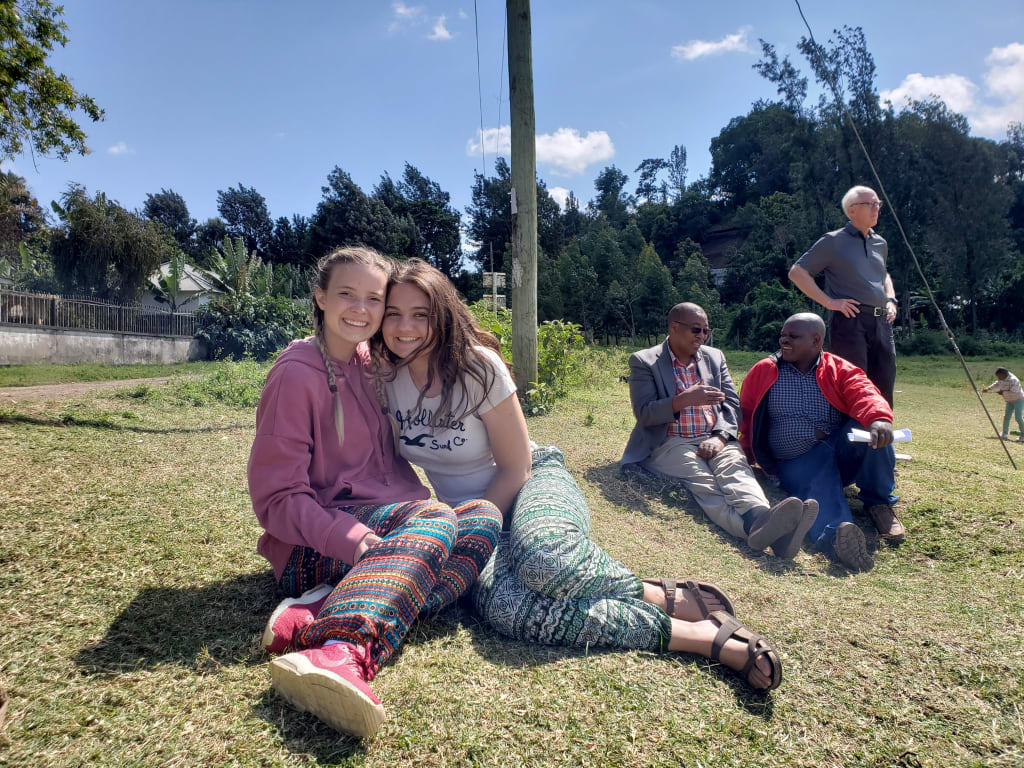 Tanzania was the most important trip that I have ever been on. The first reason for this is because it sparked my love of travel. The second is that it was an amazing and rewarding experience that I will never forget. This was my first mission trip and I can't wait to go on another. If you ever get the chance to go on any sort of trip that lets you volunteer, definitely take that opportunity.
In the country, we spent time in two different villages. These two villages were special because they were places where my church had established schools. We got the amazing opportunity to visit these schools and to spend time with the kids there and help out. One of my favorite things that we did there was plant different fruit trees around campus. Occasionally we will hear back from the school and learn what they got to harvest. It is so wonderful to hear about the fruit of our labors and how it benefits the school.
While it wasn't comfortable, we spent those two weeks living almost how they would. We were kept safe, however, we did not live in comfort. It really changed my whole perspective on the trip itself and how these people live. We also ate what the kids would eat at school one day. Their food would not be well accepted by many people here and many Americans would not want to even touch their food. It is there to fill their stomachs and keep them from being underweight. They were always so excited to eat, despite the fact that it was the same two meals every day. The joy that exists in the lives of these kids is more than most Americans will ever see.
It was always life changing to see how joyful these kids were. In the midst of extreme trials these kids prevailed. They were so incredibly excited to even get to go to school, some of them would walk for hours just to get to school and would stay long after it was done for the day. They have big dreams for the future and were always so passionate about educating themselves and making the best lives they could. They wanted to provide for themselves and their families. These kids are truly inspirational. They have so much love, joy, and drive in their life. Rather than being driven by worldly things, they are driven by people and by love. They work hard to help provide for their families, rather than to just have or get more stuff.
We also got to spend some time enjoying the country as well. We got to spend a day going on a safari. This was super fun and exciting because we got to see some really amazing animals in their natural habitat. I was especially excited to see an elephant up close. This was such a fun part of the trip and was a really fun way to spend one of our extra days.
This was my favorite trip that I have ever been on. From the safari to our time in the villages it was definitely a trip to remember. I loved the time that I spent there and I will never forget it. While Tanzania is not a country that a lot of people want to travel to, it was a life changing experience for me. It opened my eyes to the ways of the world and how much pain and suffering there is, but also how much joy and love can come out of it. This trip also sparked my love for travel and made me want to write and share my stories. I love Tanzania so much and I can't wait for the day that I get to return.
If you would like to keep up with me and my adventures, make sure to follow my instagram page @smallgirl_.bigworld also, check out more of my stories here on vocal! Thank you so much for your support.