The Tourist You Didn't Know You Were
Sometimes you need to re-experience places and things through a new set of eyes to appreciate them.
The lack of appreciation for your surroundings happens to the best of us. The effect of getting swallowed up by the daily routine is soul sucking.
The last time I was "free" was in February of 2020. I was waking up at the usual time, taking the same bus to get to my job through my usual commute. The days just merged into one another without really feeling like there was much excitement. The most excitement I got came from seeing my dog Bansky (isn't he handsome)
I like to think that he is a special dog with a human personality. We all do right?
I think I never went insane because of his light in my everyday life.
Enough of my dog though.. or not...you can follow him. He is super cute.
Back to the story.
I don't particularly like NYC, I never saw the appeal of the tight space between people in the streets, the Subway, etc. Everything is so crowded that my anxiety would get triggered so easily on my way to and from work. I guess you could say I felt I was living in a never-ending movie reel from the '50s. black and white, monotonous, and full of questionable smells.
Then in February of 2020, my family came to visit from London. I love it when family visits because they throw the wrench in the regular day to day life. At least I get that feeling when I go to Ecuador and the family is super excited to see me.
They called days before to tell us they wanted to see NYC, the flashing lights, the beautiful skyscrapers, the streets full of people. And I? I was mortified. I saw doing "touristy" stuff annoying. I see tourists every day! I work on Wall Street. They come in herds and they walk so slow! They also love taking pictures of us Wall Street workers from their bright red tourist bus, as if I was an interesting attraction.
Im not.
I'm rushing because I am trying to catch the Path before it gets crowded. I always felt like yelling out "Are you not entertained!! hands up in the air when I saw them taking photos.
Now that makes me giggle. I've stopped myself because I would confirm their expectations of NYC being full of crazy people.
Enough negativity. Time for the best part.
My family arrived and it turns out being a tourist is not as bad as I pictured it in my head. I learned 3 things about being a tourist thanks to my family.
1. Being a tourist lets you see the diamond in the rough.
I got a chance to see Times Square through my family's eyes, and I mean truly seeing it for the first time after passing by it more than 60 times in the five years of working in NYC. Often power walking to get away from it as fast as I could. As a tourist, you get to do whatever you want in NYC. There is a certain freedom that comes from being a tourist. You can get on top of anything you want to snap a photo. Scream if you want to (I see you young Korean Tourists), and approach anyone to be received with a helpful smile. There is also food everywhere! at all times of the day and night. I had my first gyro in years that day. It was delicious.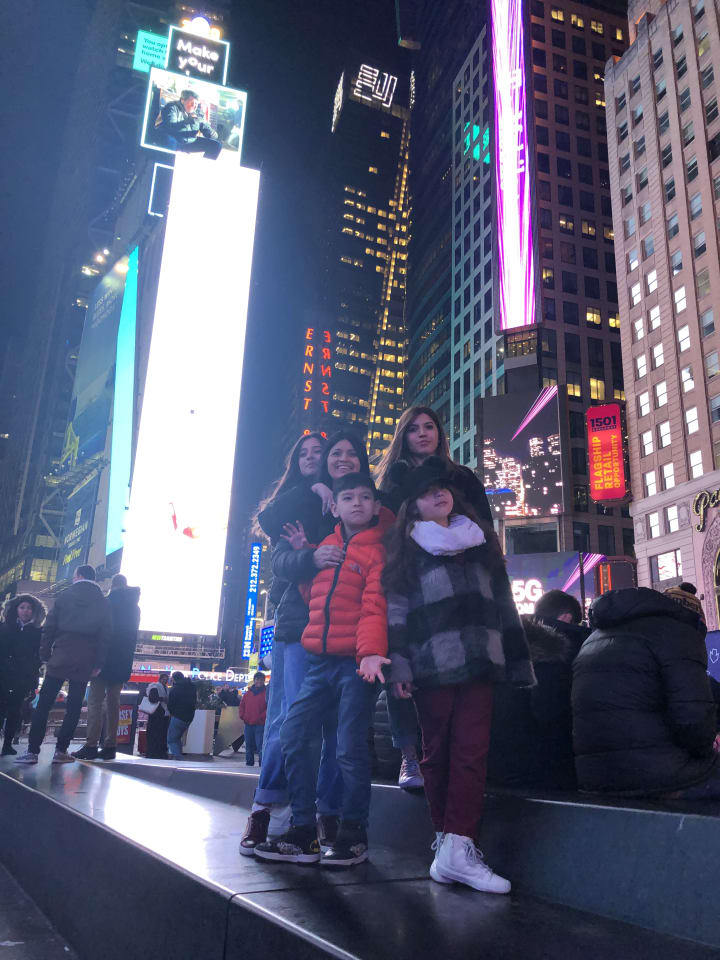 2. Being a tourist lets you make friends everywhere
For some reason when you are a tourist people are just nicer to you when interacting. I guess new yorkers are very proud that people fly thousands of miles to come experience NYC. We sparked up a conversation with different people. At the McDonalds waiting for the bathroom. At the stairs under the gigantic TV monitor. Something as simple as waiting in line is a reason to strike up a conversation among tourists. They soon start talking to you about where they are, what they do, and why they came to visit NYC.
Yes, I pretended to be a tourist with my family as well the whole time. My, then fiance was not into it but then again he hated the city as much as I did so I understand him. Props to him for putting up with my crazy family.
3. Being a tourist sparks those around you with an injection of spontaneity.
Since you are in a foreign place, you no longer expect anything when you are a tourist! You get to where you want to go and let the wind take you. In my family's case, this came about the next day. We decided to take an impromptu trip to Niagara Falls in the middle of February. YIKES. WHO DOES THAT.
WE DO! so we packed our cars for a two-day trip and drove up to Niagara Falls. It started with two people and then my dad showed up at 7am with a rented 10 people van for all of us to travel comfortably.
The highlight of the trip?
Taking pictures of the family ugly sleeping.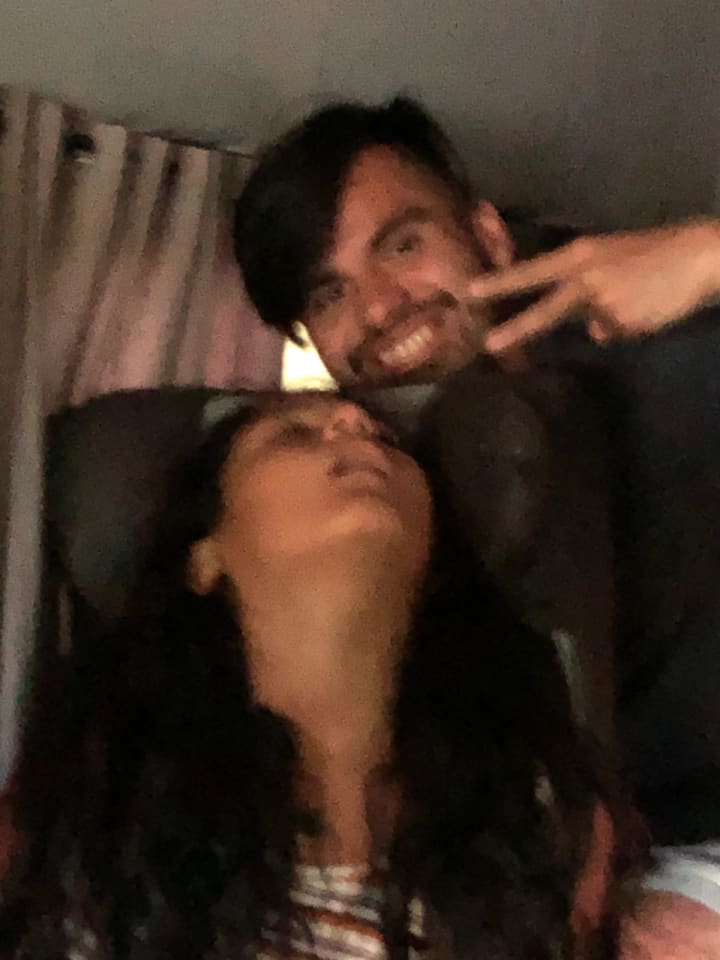 Stopping at a gas station to go play in 2 inches of snow because my Londoners had never seen snow.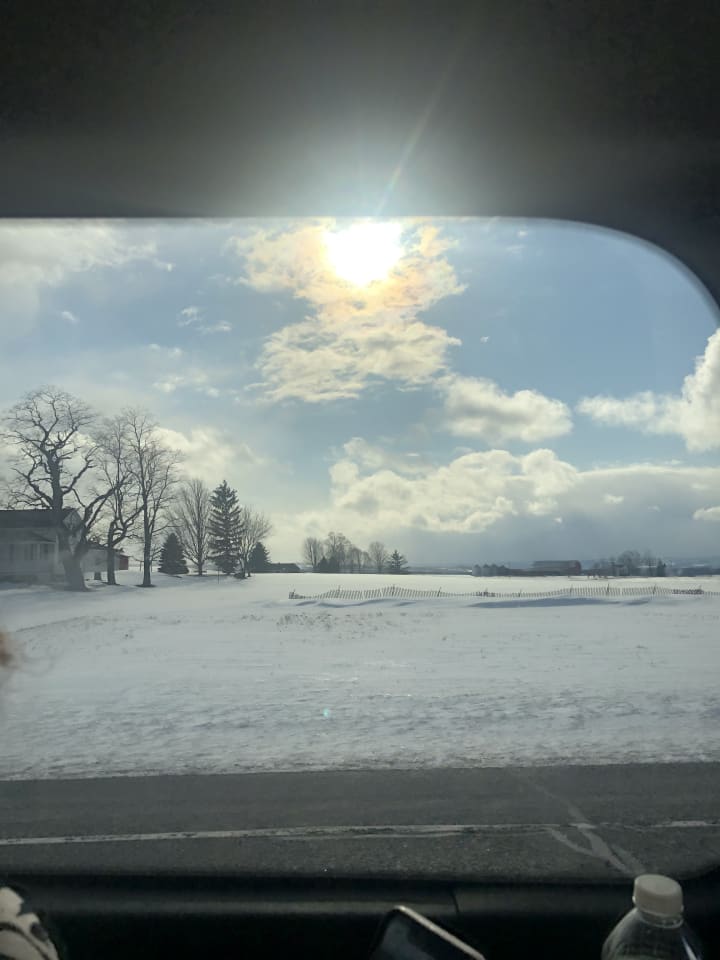 Slipping and sliding in a frozen park next to the falls because it was -10 degrees Fahrenheit, but taking some damm gorgeous pictures.
Did we almost get froze-bite in our fingers and toes? YES. But it was worth it. Those falls are beautiful! even in winter!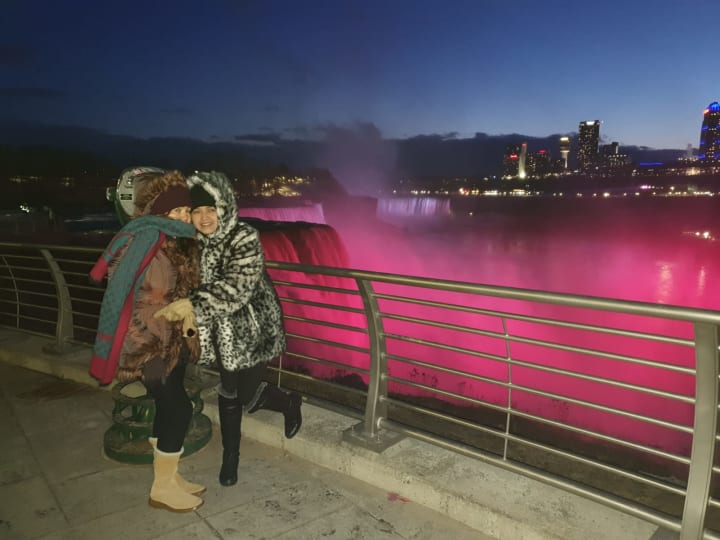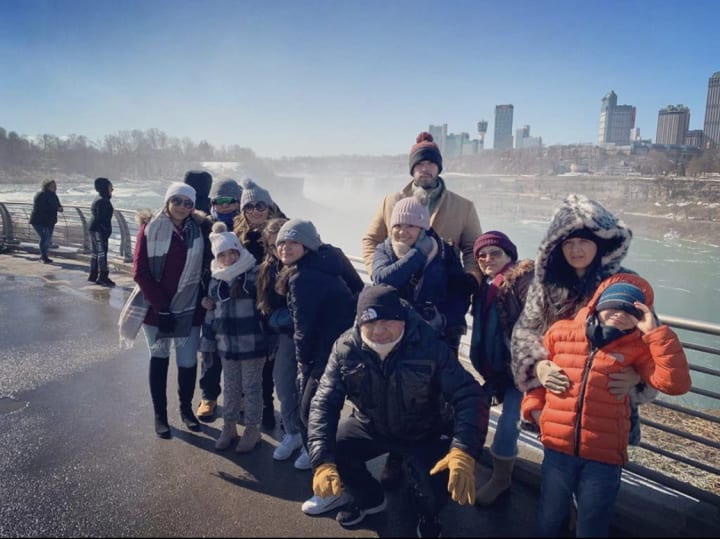 I guess what made this weekend memorable was that it showed me how to appreciate what was always there in the first place. Before COVID-19 even happened. I think that was the best that could've happened to me because it taught me to see opportunity in even the most irrelevant of my surroundings. I spend most of my time home enjoying the little things I can do and the time I have to talk to my family over the phone. I just have to keep my eyes open because fun is everywhere and with my family there is never a dull moment.
culture
About the author
I'm Geo, a writer, illustrator, and graduate student of Family Therapy. I believe in the importance of sharing information and knowledge so I write about mental health, spirituality, and psychology to inform people about these topics.
Reader insights
Be the first to share your insights about this piece.
Add your insights