The Sacred Cacao Bean. .
Costa Rica's chocolate is enjoyed worldwide. Learn more about this wonderful cash crop. .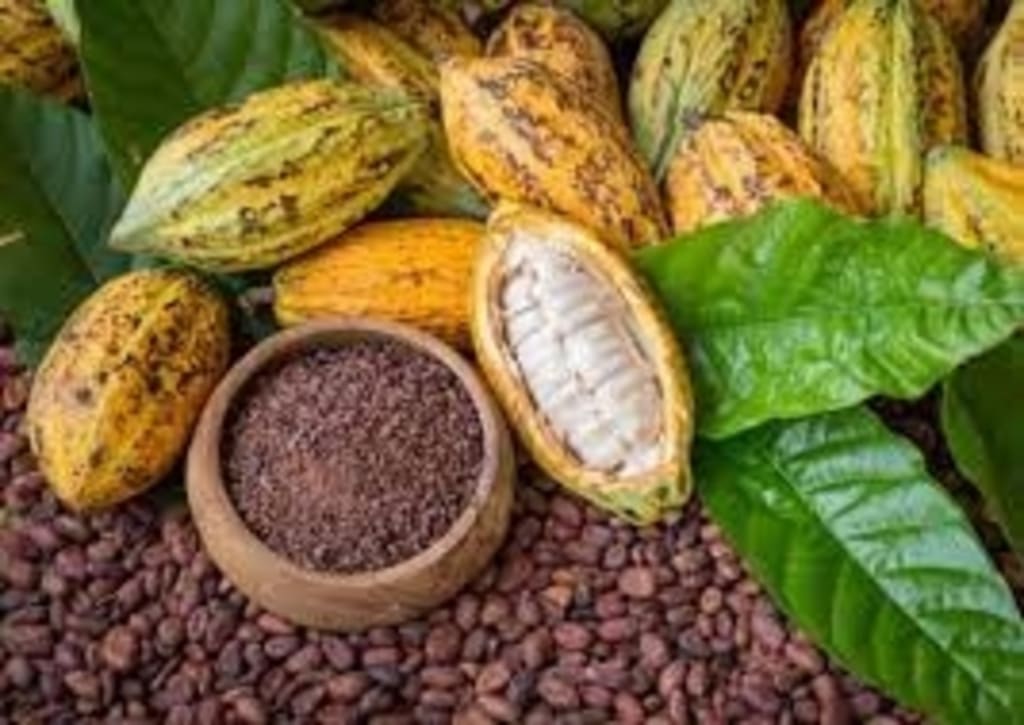 It was known as "food of the Gods" for hundreds of years. .
Have you ever known anyone who doesn't love chocolate? Any store in any country will have rows and rows of chocolate bars, laced with orange peel, lemon, hot pepper, caramel, cinnamon and dozens of other flavors. .
It wasn't always this way. For centuries, chocolate in its original form was prized by ancient civilizations. . the Aztecs, the Mayans and others. It was used as currency by many indigenous tribes. The history of chocolate in Costa Rica is very interesting. Let's explore a bit. .
Chocolate begins its journey as a simple cacao bean. These beans were actually considered sacred by the indigenous people of Costa Rica. It was known as the "food of the Gods" Cacao beans were commonly turned into a chocolate drink for tribe rituals and important celebrations. It was first consumed as a very bitter, thick liquid. . nothing like what is eaten and enjoyed today. Added sugar, milk and flavors make it almost irresistible!
The cacao bean was a highly prized and sacred crop especially among the Chorotega and Bribri people here in Costa Rica, two of the eight indigenous tribes here. The Chorotega people actually used the bean as currency up until the 1930's. This cacao bean was very important, both culturally and economically. It was also traded throughout Central and South America.
Before coffee, pineapple, sugar and bananas emerged as the frontrunners, cacao was once the leading export here in Costa Rica. While other South American countries, such as Ecuador, Columbia and Venezuela grow and export cacao, Costa Rica is unique, due to the fact that cacao trees are grown in many regions throughout the country. The provinces of Guanacaste, Alajuela, Talamanca, Cartago and Puntarenas all have thriving cacao plantations. In 1977, a killer fungus wiped out over 75% of the cacao trees in Costa Rica, devastating the cacao industry. A "super tree" was actually produced shortly thereafter that was not affected by this fungus and the industry gained ground once again! Today, it is thriving. What a success story. By the way, the top 7 countries where Costa Rica chocolate is exported to is Switzerland, Canada, Belgium, German, Iceland, Japan and the USA.
Cacao is categorized as a "superfood". Raw cacao has anti-inflammatory, antioxidant, and anti-carcinogenic properties. Cacao has been proven to help lower blood pressure, improve brain health, improve cardiovascular health aid weight loss, help prevent cancer and improve overall mood, among many other great benefits. High-quality dark chocolate is said to have similar effects. It would be to your benefit to do some research on this topic and then include some dark chocolate in your daily diet. It just may add some years to your life!
There are many chocolate tours in Costa Rica. What a way to spend a morning or afternoon. Over 1 Billion. . YES, THAT'S WITH A "B". . people eat chocolate everyday. The average American eats 13 pounds of chocolate a year. Europeans eat around 16 pounds. The history, production and health benefits of chocolate is fascinating and you can find out more by taking one of these tours. Simply search online, "Chocolate tours in Costa Rica". . you'll find them in many different areas of the country. . Puerto Viejo, La Fortuna, the Southern Caribbean coast area, Puriscal in the Central Valley area and many other locations offer tours. Some coffee plantations even offer overnight stays and volunteer opportunities. It's worth the trip. You'll be able to see what happens to the bean once picked, how it's cured, produced and made ready for consumption. Very, very interesting. .
Chocolate will be around forever. "Chocolate demand goes up about 25 percent every 10 years," said Raymond Major, the senior manager of sustainable initiatives for the Hershey Company. "What is really interesting now is what is happening in Asia. If demand continues to grow there, it will really affect what happens in the future with chocolate demand".
Costa Rica actively and aggressively pursues new markets. . and their exports are rising every year. It's amazing how what used to be a mere bean growing on a tree and being used as currency is now enjoyed by millions in its finished state worldwide.
Be sure to visit a chocolate plantation when in Costa Rica. It's a fun way to learn more about the history and culture of this wonderful country. And, your sweet tooth will be satisfied. . if only for a day!
You're invited to visit our websites at: www.costaricagoodnewsreport.com & www.costaricaimmigrationandmovingexperts.com
Also, please enjoy our over 1,700 episodes of our "Costa Rica Pura Vida Lifestyle Podcast Series". We are found on all major podcast venues, including iHeartRADIO, Spotify, Apple Podcasts, Google Podcasts, Radio FM, Anchor & many more. Here's our link: www.anchor.fm/costa-rica-pura-vida
central america
About the author
Costa Rica is a magical place. Since November, 2002, when I first visited this country, I have been in love with the people, the culture, its biodiversity, the food. . everything about it makes me happy! Now I share my excitement with you!
Reader insights
Be the first to share your insights about this piece.
Add your insights