The Benefits of Pre-Planning Your Christmas Party in Sydney
Do you plan ahead for a Christmas party in Sydney? If not, here are a few reasons why you should do so.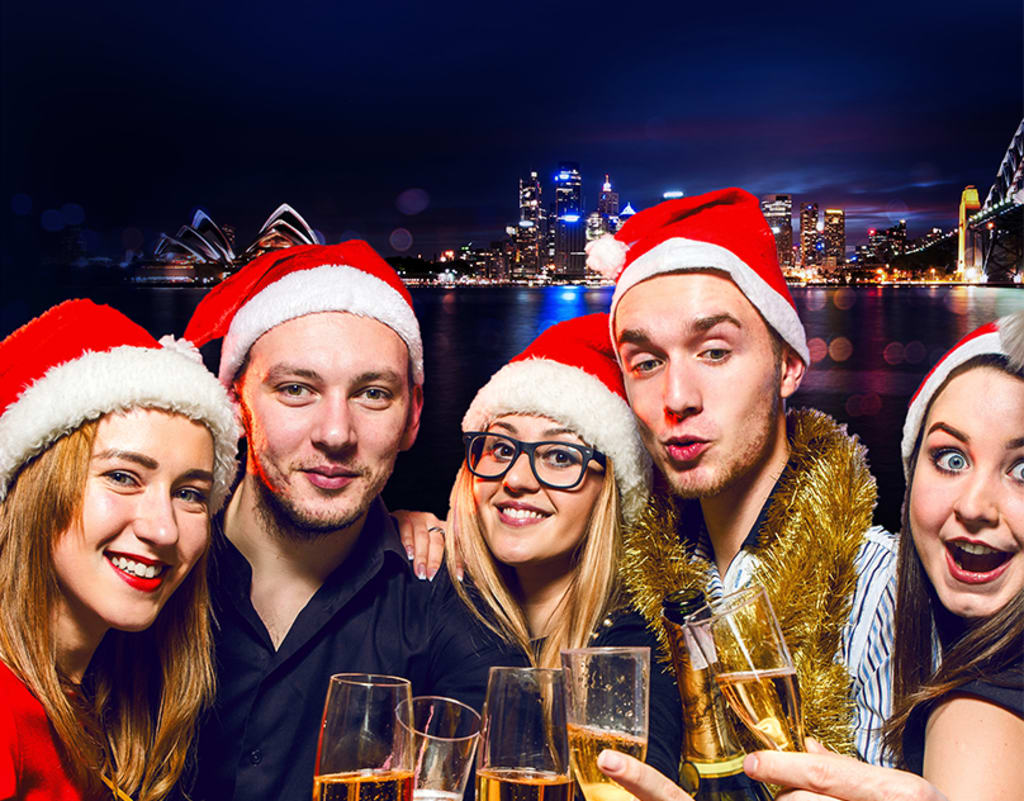 When the holiday season arrives, with it comes the excitement of Christmas parties. Whether it's a small gathering with family and friends or a big corporate event, it's never too early to start planning. In fact, pre-planning your Christmas party can have a number of benefits that you may not have considered. From avoiding last-minute stress to securing the perfect venue, there are many advantages to getting a head start on your party preparations. In this article, we'll explore the top benefits of planning your Christmas party early in Sydney, and why it's a smart move for any party host. So, grab a cup of cocoa and let's dive in!
It's Now or Never
'Tomorrow never comes' is true as the saying goes. For all those who think it's too early to plan a Christmas party, here's an eye opener. Popular venues are booked well in advance before the Christmas season begins. It's always best to have a head start, with all the options at your hand. Many corporate firms pre-plan their parties, so before they secure a date, get yourself the first preference. Take for instance, an exceptional venue like Christmas party harbour cruises in Sydney, that offers you a splendid waterfront dining experience. You can easily book online or get in touch with consultants, months ahead of the season with the best rates.
The Earlier You Decide, The More The Choice
Yes, the earlier you plan, the more the choices in front of you. Your ideal venue won't be served right on your platter at your chosen time. There are many people out there looking for a venue just like you, who are ready to book, months in advance. So, book early so that you are open to more options of venues, decorations, themes, suppliers etc.
Last Minute Solutions, More Confusions
If you need to ensure everything is taken care of, last minute planning won't do. Booking early gives you ample time to plan all the pre-requisites for a perfect party–everything from finding a venue, theme, catering, entertainment and sending out invitations. It can't be taken for granted that these will be available to you at the last moment. If you are planning on including celebrity guests or bands as part of your party, you need to confirm their availability on the said date. Once everything is sorted out and under control, you can sit back and chill. The only task left for you is to host the party.
The Early Bird Catches The Worm
Heard about early bird pricing or discounts? Some of the best venues offer this in the festive season. These are discounts for parties booked months in advance. So if you want to save costs, and want to plan your Christmas party the smart way, then do your advance bookings for attractive early bird discounts. Many venues like restaurants, hotels and Sydney Christmas party cruises offer early bird discounts during the Christmas season.
The More The Merrier
Well, set aside celebrity guests and music bands, don't forget about your guests! You need to secure their dates as well. They might get into other plans or commitments, so get hold of them beforehand. During the months leading to the festive season, people are more likely to be free. That means more invitees in your guest list and a whole lot of invitations that you will need to send out.
Well, Christmas is the most wonderful time of the year, and what better way to celebrate it than by throwing a party in Sydney? With its stunning beaches, iconic landmarks, and vibrant nightlife, Sydney proves to be the perfect destination for an unforgettable Christmas party. So go ahead, plan ahead for a happening Christmas party in the Emerald City.
Reader insights
Be the first to share your insights about this piece.
Add your insights