The 11 Best Hidden Secrets At Disneyland
Disney Parks are definitely a sensory overload, but here are some things that are worth paying extra attention to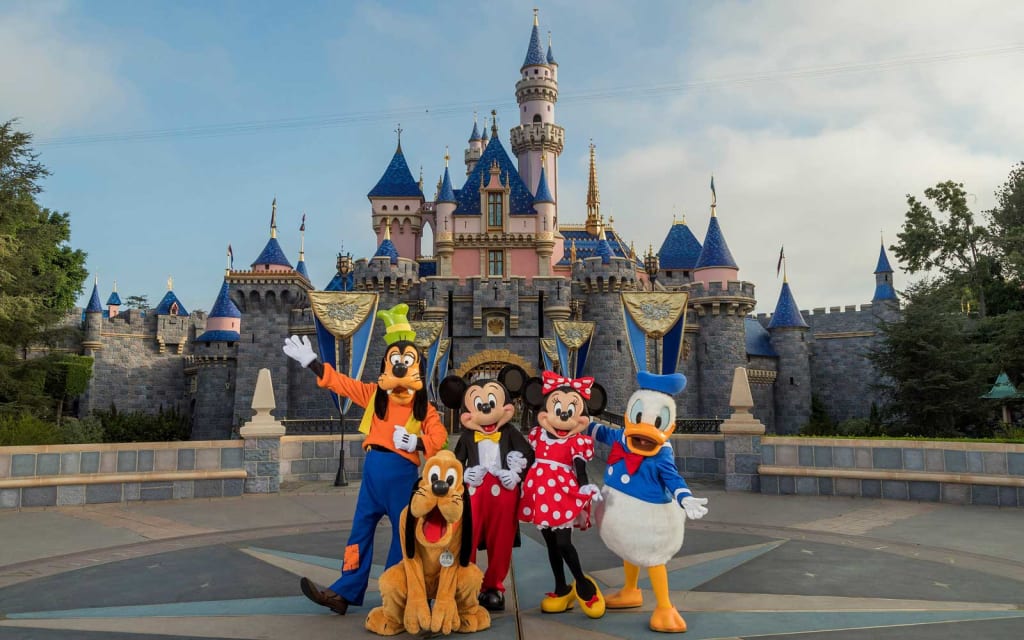 Disneyland [Travel + Leisure]
It's no secret that Disney Parks are full of a spectacular amount of detail. With a variety of themed lands and sometimes multiple parks to see in just a few days, you might think it's impossible to see everything. While that might be true, there are some long-standing hidden gems that are worth taking the time to try and find during your next visit.
We couldn't possibly list them all, but here is a list based off my experiences at Disneyland that help make any trip special. And no, it's not just a list of where to find the Hidden Mickey's, or telling you about Club 33 and the feral cat population. These are some lesser known "secrets" that you might not have caught your first, second, or even third time around. It took me many visits to see all of these so enjoy!
11. Special Occasion Buttons Galore!
If you're going to Disneyland to celebrate something specific, be sure to stop at City Hall on Main Street before fully entering the park. Whether it's a birthday, anniversary, honeymoon, or 1st visit, the Cast Members inside have several free buttons they can give you to wear throughout your trip. They will even write your name on it!
You might even get some unexpected perks with these buttons. Word has it if you're celebrating a birthday, you'll almost always get the front seat on a ride and a free dessert at the restaurants. It's also been said that if you're honeymooning, some Cast Members have been known to skip the newlyweds all the way to the front of the line.
10. Popcorn Turners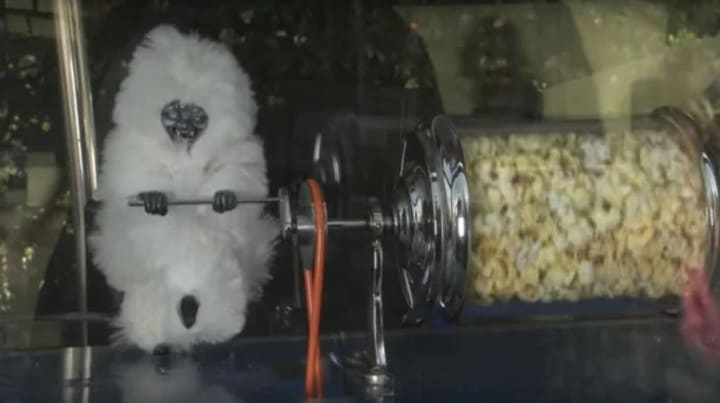 Anyone who has ever been to Disneyland knows that as soon as you walk through the gates, you're hit with the most delicious popcorn smell. You can probably smell it right now. That's because scattered throughout Disneyland, there are several popcorn carts selling this snack - often with special buckets to go with it.
What you might not know is that each cart has its own unique popcorn turner. These range from a yeti, to a rocketeer, to a Santa Claus. This tradition doesn't just exist at Disneyland in California, either. You can find a different variety of unique popcorn turners at Tokyo Disneyland in Japan.
9. LEGO Captain Jack Sparrow
Standing way at the top of the treasure chest inside of Pirates of the Caribbean, you might be able to make out one of the smallest additions of all - a LEGO Captain Jack Sparrow. You can't catch it unless you're really trying to look, but some say that once you find it the piece sticks out like a sore thumb and you'll never miss it again.
8. Watch For Those Hidden Restrooms
Disney Parks are notorious for their long wait times for specific rides. It's no secret that while guests wait in these lines, especially with children, sometimes the call of nature is too strong to ignore and there have been restroom emergencies. This shouldn't force you to lose your spot in line, however, so Disney Parks has integrated some "secret" restrooms into queues.
Perhaps the most well-known is the restroom inside of the Indiana Jones Adventure queue, which back in the day was frequently used by guests waiting up to 2 hours to go on the ride. Other secret (or lesser known) restrooms include the set inside of the Tiki Room, by the lockers on Main Street, the Hungry Bear Restaurant, behind the Autopia winner's circle, and one tucked behind the Guided Tours booth.
7. Plaza Pavilion Mural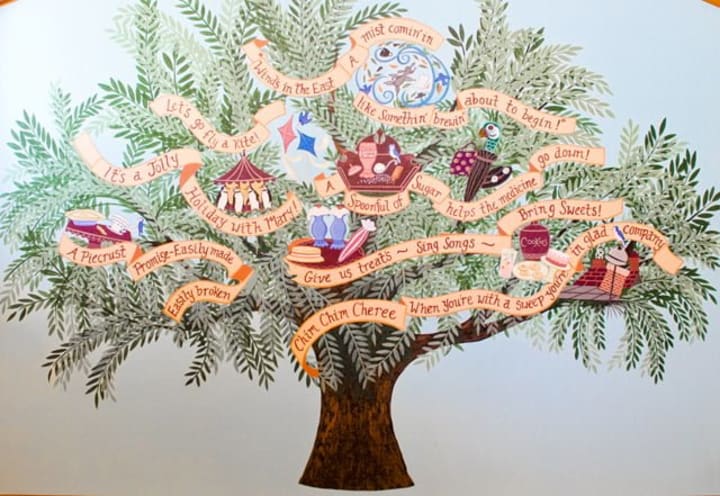 In the early years of Disneyland, Walt Disney partnered with a lot of companies that sponsored various rides and restaurants inside of the park. The Plaza Pavilion, which is now known as the Jolly Holiday Bakery, was once sponsored by Stouffer's and featured an in-depth mural about food preparation. When the area underwent renovations, the mural was lost, but a tribute to the original mural (now featuring Mary Poppins) was born when the Jolly Holiday Bakery opened. Most guests probably turn a blind eye to the "Mary Poppins Tree," but it's worth a glance when you know how the tribute came to be.
6. Captain Rex Lives! Well, Sort Of...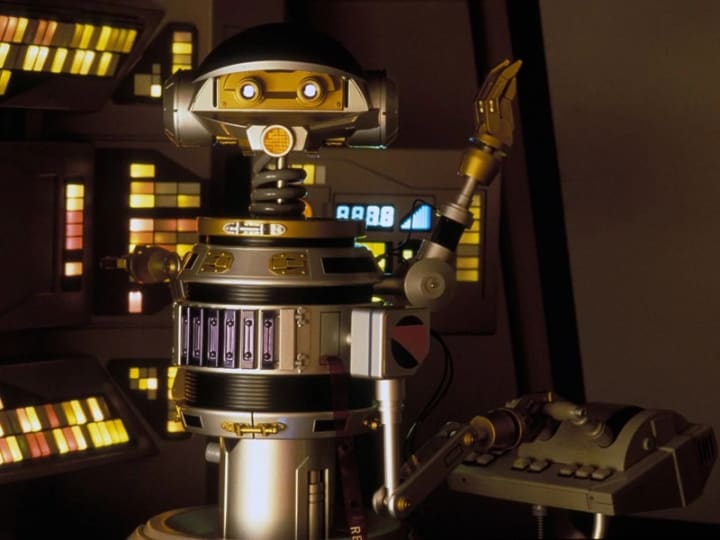 The Tomorrowland ride, Star Tours, underwent a pretty massive renovation in 2011 where the ride was converted into 3D and fit more into the Star Wars theme. When the ride reopened, guests had to face the reality that their favorite droid captain, Captain RX-24 (aka, Rex), was no longer the star of the show and had been replaced by C-3PO.
However, you can still see Captain Rex inside of the Star Tours queue! As you make your way, you can see some droids in crates being shipped off for repair, and one of those droids is Rex. If you catch it just right, you can even hear Rex play a broken audio from the original Star Tours script before he breaks down once again.
5. Miss Tilly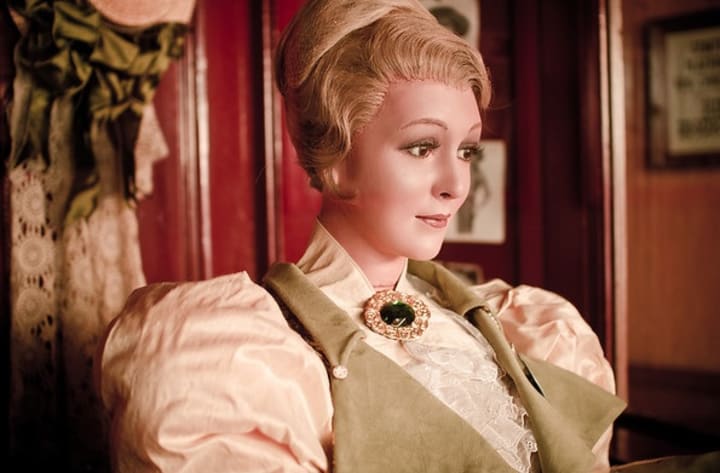 Walt Disney made it no secret that the inspiration behind Main Street U.S.A. was the Missouri town he lived in as a child. Inside of the Main Street Cinema, you'll find a mannequin working the booth named Tilly. What is so special about Tilly? Well, her nametag reads that she is from Marceline, MO - the town Disney grew up in.
There are several references to the town of Marceline throughout the park, but Tilly is one of the most noticeable. She also has a pretty cool outfit, if I do say so myself.
4. Listen For That Morse Code Message
If you've ever hopped on the Disneyland Railroad in New Orleans Square, you've no doubt noticed the Morse code playing in the background at the Telegraph's Office. According to many sources, this code being played on repeat throughout the day is a Morse translation of Walt Disney's opening day dedication of Disneyland. Whether it's pure urban legend or not, there is an impressive amount of detail that went into the code translation. Although it's never been officially confirmed, I'd wager that it's probably true.
3. Jingles, King Arthur's Lead Horse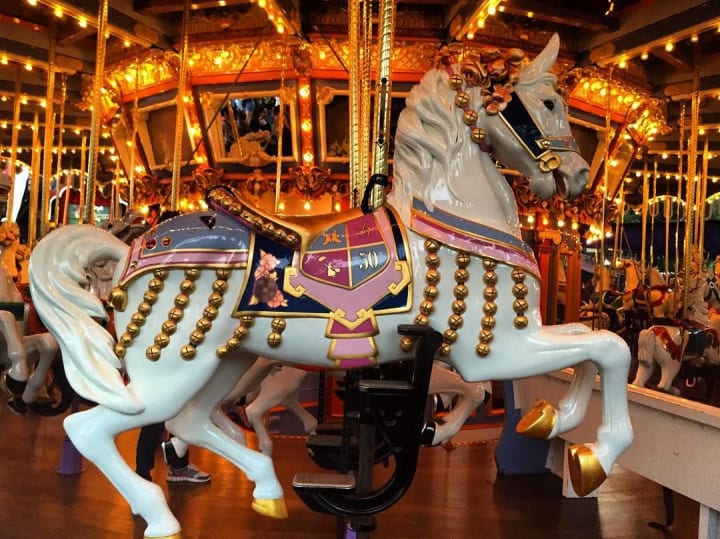 Julie Andrews is perhaps one of the most beloved Disney actresses of all time, and Disney wanted to do something special for her. If you ever ride the King Arthur Carousel in Fantasyland, you might noticed one horse in particular with a lot more bedazzle than the others. Well, that is Walt Disney's favorite carousel horse, Jingles. Named for the jingle bells it carries, the carousel horse that was also redecorated and dedicated to Julie Andrews in 2008. To this day, Jingles remains the lead horse of the carousel and is very easy to spot.
2. Pay Attention To Your Cup Of Tea
Almost every amusement park has a spinning teacup ride of some sort, and Disneyland is no exception. Tucked inside of Fantasyland, you can ride the Alice in Wonderland themed Mad Tea Party Teacups. A lot of people skip the teacups because of how nauseating they can be, but there is an art to it.
If you want a smoother, slower spin, be sure to find a cup that has hearts on the side of it. If you want the fastest spin, run to a cup that is orange or purple diamond.
1. Walt's Lamp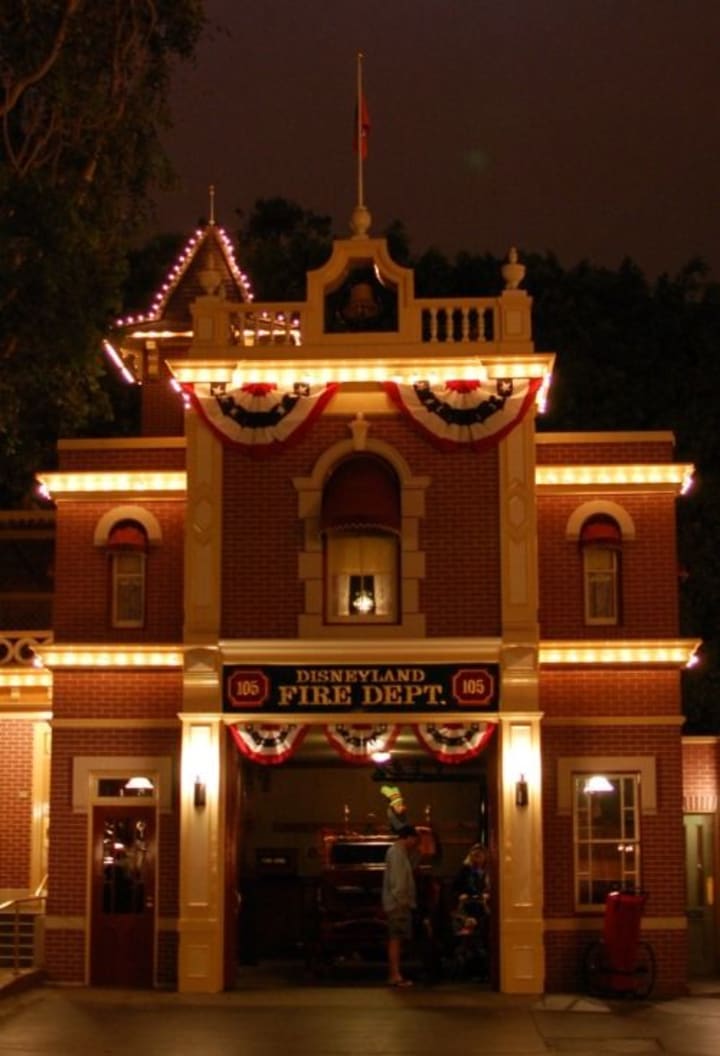 While a lot of people know about the fully functioning apartment that was build above the Main Street Fire Station for Walt Disney himself, fewer people seem to know about one hidden gem within the apartment. While some can see the inside of the apartment through guided tours and on official Disneyland footage released online, the apartment has never been open to the public.
The story of the lamp in the window is that whenever Walt was inside of the park, he would light the lamp to let people know he was there. After Walt passed away in in 1966, Disneyland has kept the lamp on as a symbol of Walt's spirit always being present inside of the park.
About the Creator
I love movies, music, sci-fi, and art. I'm a certified graphic designer and create my own art. Things that fuel me include equality, respect, and anything weird.
Reader insights
Outstanding
Excellent work. Looking forward to reading more!
Top insights
Compelling and original writing

Creative use of language & vocab

Easy to read and follow

Well-structured & engaging content
Add your insights